SAI connects with communities outside of Harvard interested in South Asian culture and studies. Community organizations inform current areas of interest and help identify need for further scholarship on issues relevant to the region.
Educators for Teaching India (EFTI)
Educators for Teaching India (EFTI): Established in 2008, Educators for Teaching India (EFTI) is a group of secondary school educators dedicated to deepening our own knowledge of India and to exploring India's role in school curricula. The organization includes teachers in public and private schools as well as educators in supporting academic institutions.
Educators for Teaching India provides outreach and education on the teaching of India in public and private schools. We believe that curricular and pedagogical innovation is at the heart of educating students about India, and we value the historical and cultural complexity that India has to offer to our students. Conferences include:
2009 – "Why Teach India? Exploring India's Role in Secondary Curricula,"
2010 – "Why Teach India? Caste and its Controversies"
2011 – "Mahatma Gandhi: Beyond the Legend"
2012 – "Holy India: Religion in the Modern Subcontinent"
EFTI is comprised of educators from Winsor School, Phillips Academy Andover, The Groton School, St. George's School, Peddie School, Newton South High School, Ashoka Youth Venture pro tem Mumbai, and Niswarth Summer service-learning program. SAI staff meet regularly with the EFTI group to organize the annual conference.
Podcast: Teaching India in the classroom
Podcast: Teaching India in the classroom, Part 2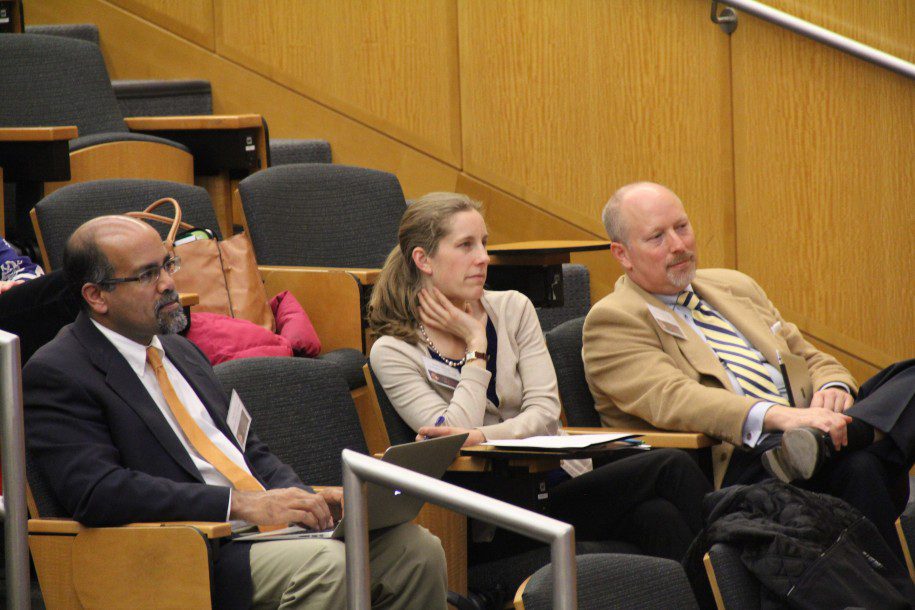 Participants at the 2014 ETFI conference
Primary Source
The South Asia Institute awarded Primary Source a grant of $7,500 in 2012 to support their commitment to resource building for K-12 educators in the areas of South Asia. 
Primary Source 2013 Grant Report to SAI 
Primary Source initiated a number of South Asia projects in 2012-2013, several of which were made possible by funding from the South Asia Institute at Harvard University. The 2012—2013 grant helped support a one-day workshop on Indian film, a webinar on relations between India and Pakistan, a scholar-facilitated book group discussion of an Indian mystery novel, and the purchase of new print and film resources for our library. In addition, the grant will also fund an April 9, 2013, webinar featuring Primary Source's online resources for teaching about India and South Asia.  As in past years, funding from the South Asia Institute has been instrumental in making these programs a success, and we are confident that many of the resources and partnerships developed during this grant cycle will be sustained well beyond the life of the grant.
More information on projects funded by SAI:
Indian Films as a Lens on Indian Society
Teaching India: Literature and Online Resources for the Secondary Classroom
South Asia Book Group Discussion & Library Resources
This year's grant from the South Asia Institute has helped Primary Source strengthen its regional and national reputation as a resource for educators seeking high-quality professional development programs and global resources on South Asia.  Our curriculum and resource guides are freely available to educators in the U.S. and abroad, growing our audience and ensuring the long-term impact of the work that we do. Primary Source will continue to promote our online resources at a number of regional and national conferences in the coming year, and we will highlight our latest South Asia activities in our biweekly "Teachers Digest" publication, which currently reaches 1,597 educators. As a result, the work that we have done this year will sustain itself and serve as an important part of our work with K-12 teachers. We thank the South Asia Institute for its invaluable support, and we look forward to working together in the future to bring the histories and cultures of South Asia to students and teachers across the country and world.
Q&A with Sue Cuyler, Marketing & Communications Manager: Promoting global studies in the classroom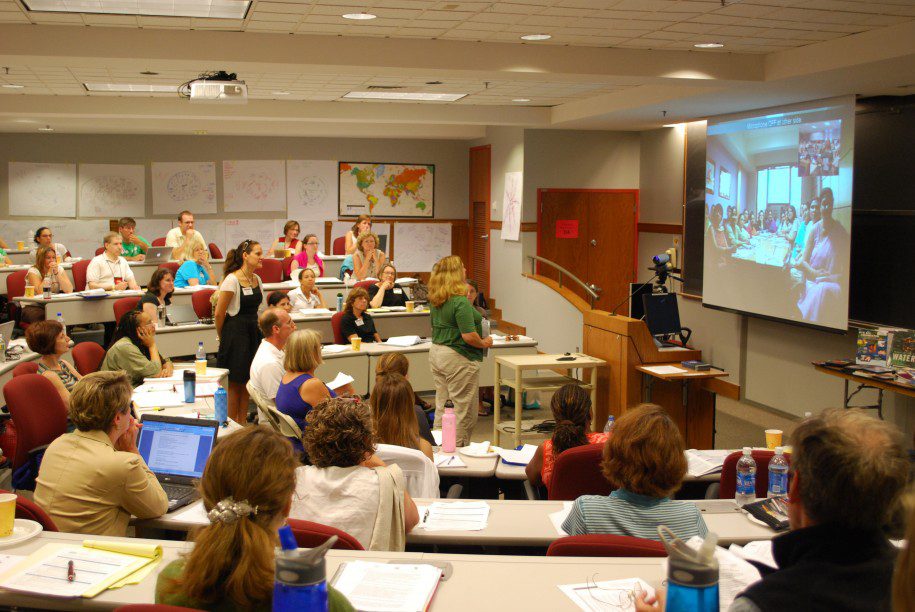 Primary Source's India videoconference
Are you interested in providing an internship opportunity for a Harvard student?
Please considering becoming a SAI partnered organization to offer summer internships to Harvard undergraduate and graduate students. Organizations in various sectors, (health, government, education, microfinance, social enterprise, etc.) are welcome to fill out this survey. SAI will advertise these opportunities on our website, newsletter, and through outreach events on Harvard's campus.
Please contact us if you have questions about the SAI Internship program!