WHEN
Wed, Apr 24, 2019 from 06:00pm — 07:30pm
COST Free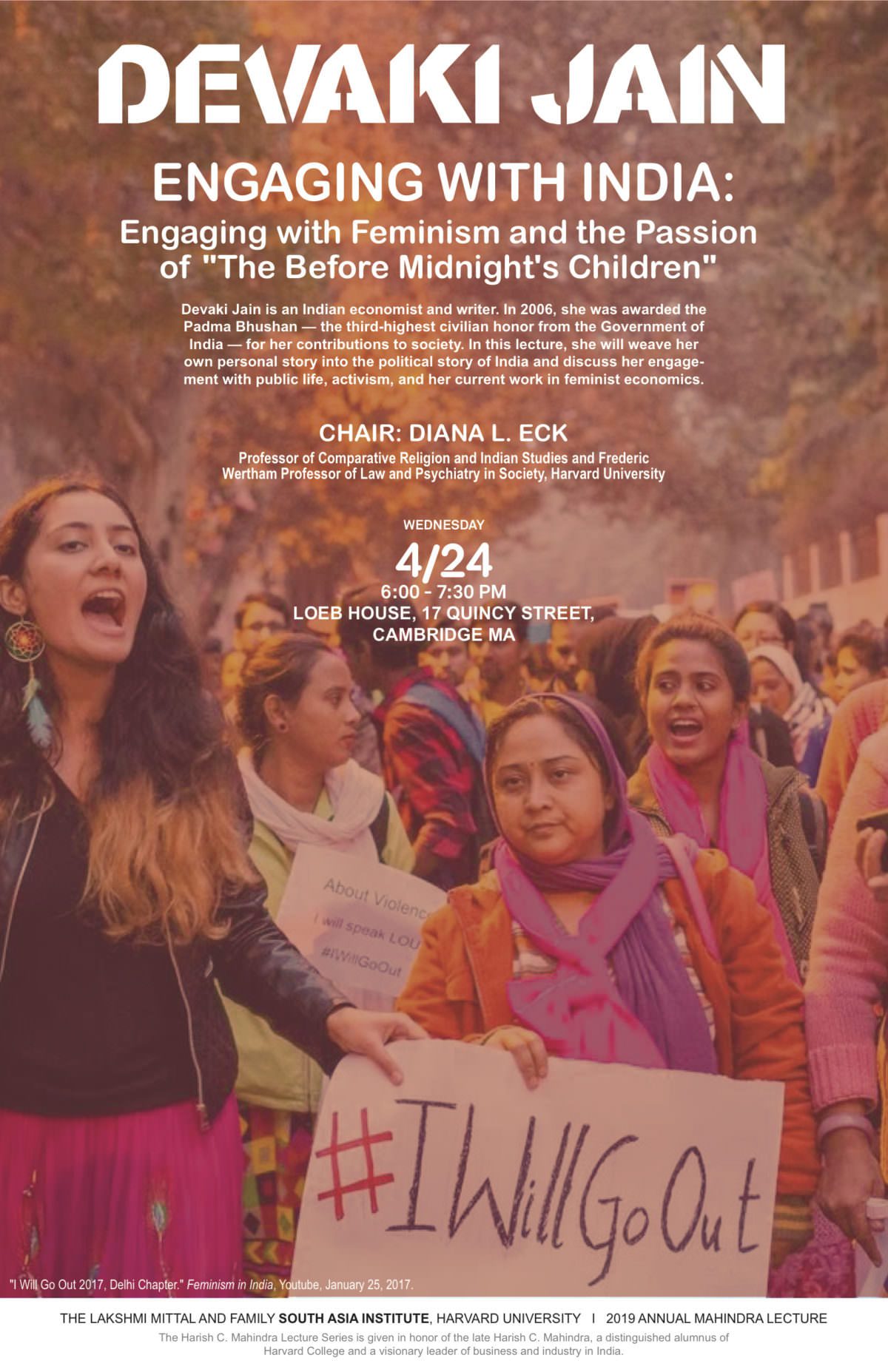 Engaging with India: Engaging with Feminism and the Passion of "The Before Midnight's Children"
Speaker: Devaki Jain, Economist, Writer, and Recipient of the Padma Bhushan Award
The Harish C. Mahindra Lecture Series is given in honor of the late Harish C. Mahindra, a distinguished alumnus of Harvard College and a visionary leader of business and industry in India. The lecture is an important component in continuing the education and understanding of the challenges facing South Asia, and provides an ideal forum for the next generation of global leadership.
This year, Devaki Jain will be giving the Mahindra Lecture. Devaki Jain is an Indian economist and writer who has made significant contributions to feminist economics, social justice, and women's empowerment in India. In 2006, she was awarded the Padma Bhushan — the third-highest civilian honor from the Government of India — for her contributions to society. In this lecture, she will weave her own personal story into the political story of India and discuss her engagement with public life, activism, and her current work in feminist economics.
A reception will follow the lecture. This event is free and open to the public. 
More Info