Brown University, McKinney Conference Room
WHEN
Fri, Mar 2, 2018 from 02:00pm — 04:00pm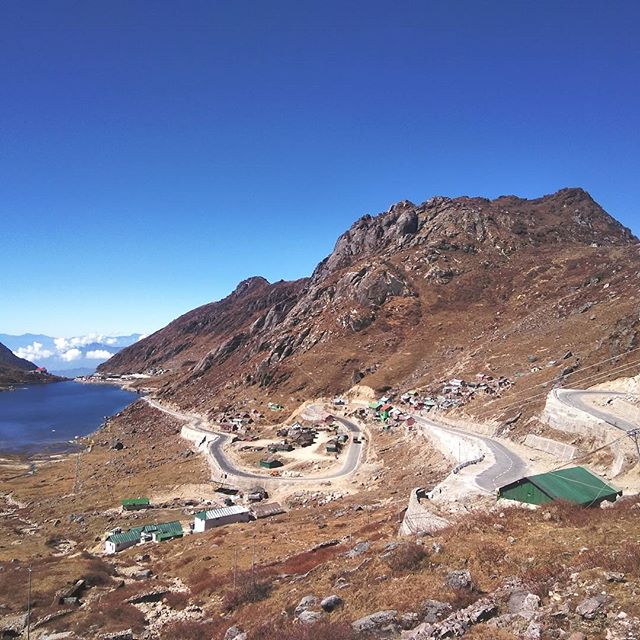 SAI Fellow Raile Rocky Ziipao will discuss social dynamics and infrastructure development in India's frontier and border region. His research on the frontier highways uses the philosophy of Indigenous methodology (perspective from within). Link to the event page at Brown.
More Info
WHEN
Fri, Dec 1, 2017 from 02:00pm — 03:30pm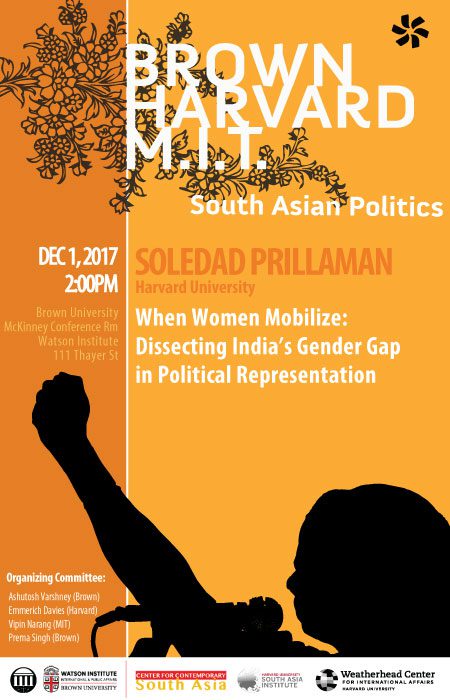 Soledad Prillaman (Harvard University) will present on India's gender gap in politics.
More Info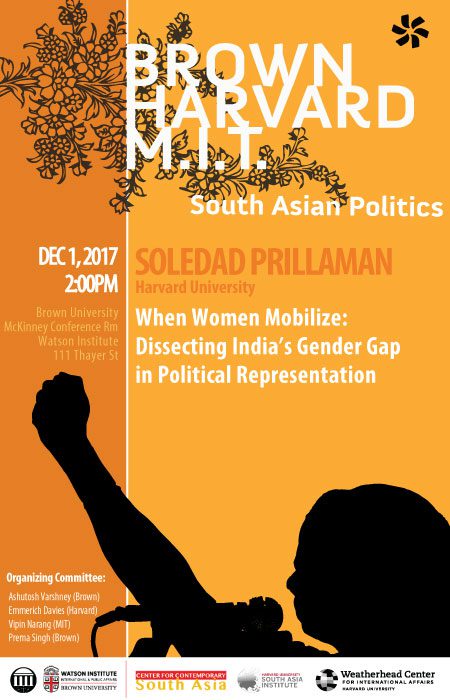 Soledad Prillaman of Harvard University speaks at Brown University.
More Info