Carpenter Center for the Visual Arts
Harvard University
WHEN
Wed, Mar 23, 2022 - Tue, Mar 29, 2022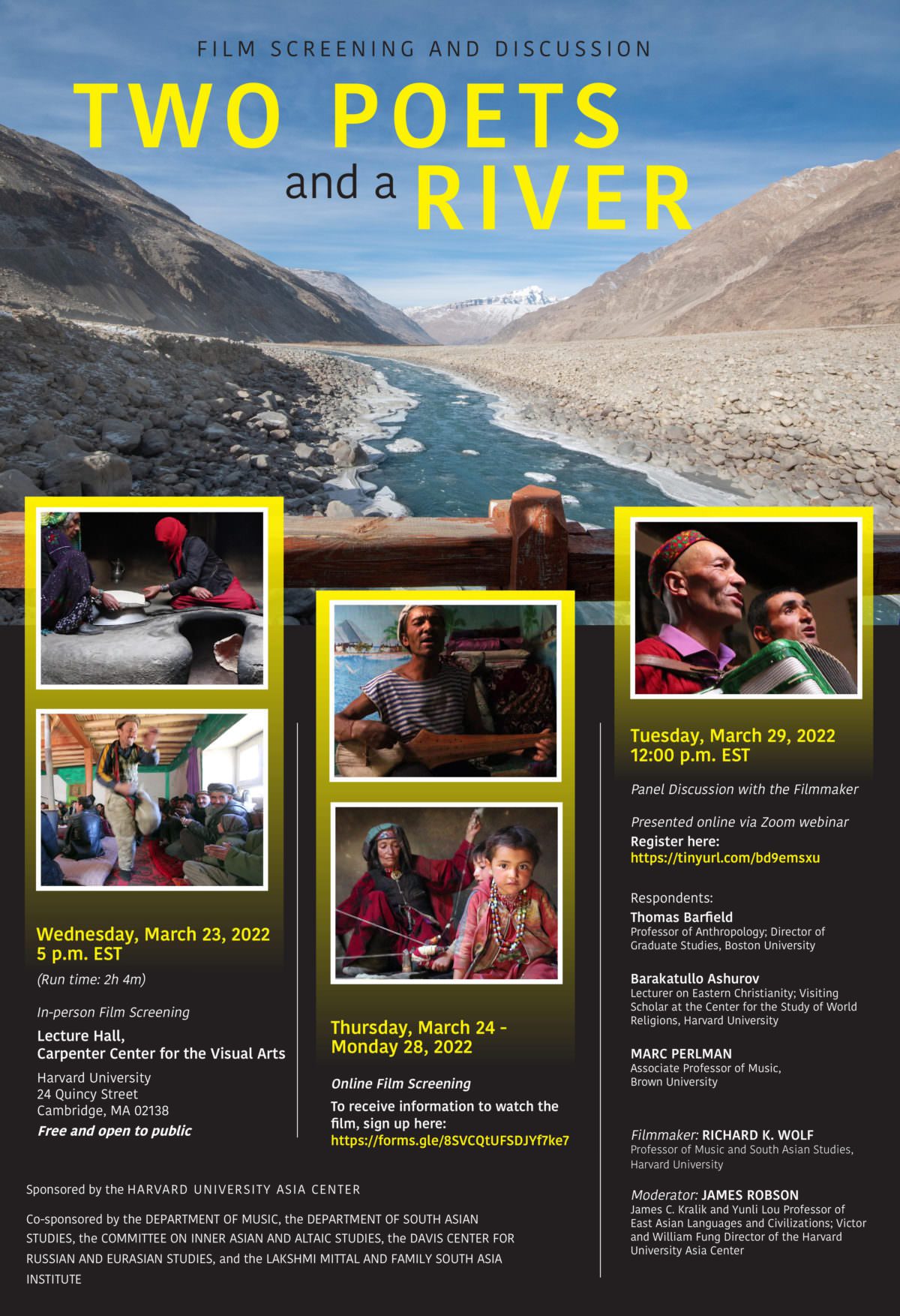 Wednesday, March 23, 2022, 5 p.m. EST (Run time: 2h 4 m) In-person Film Screening | Free and open to public Thursday, March 24-Tuesday, March 29, 2022 Online Film Screening To receive information to watch the film, sign up here: https://forms.gle/8SVCQtUFSDJYf7ke7. Tuesday, March 29, 2022, 12:00 p.m. EST Panel Discussion with the Filmmaker Respondents: […]
More Info
WHEN
Fri, Apr 19, 2019 from 07:00pm — 09:00pm
COST $12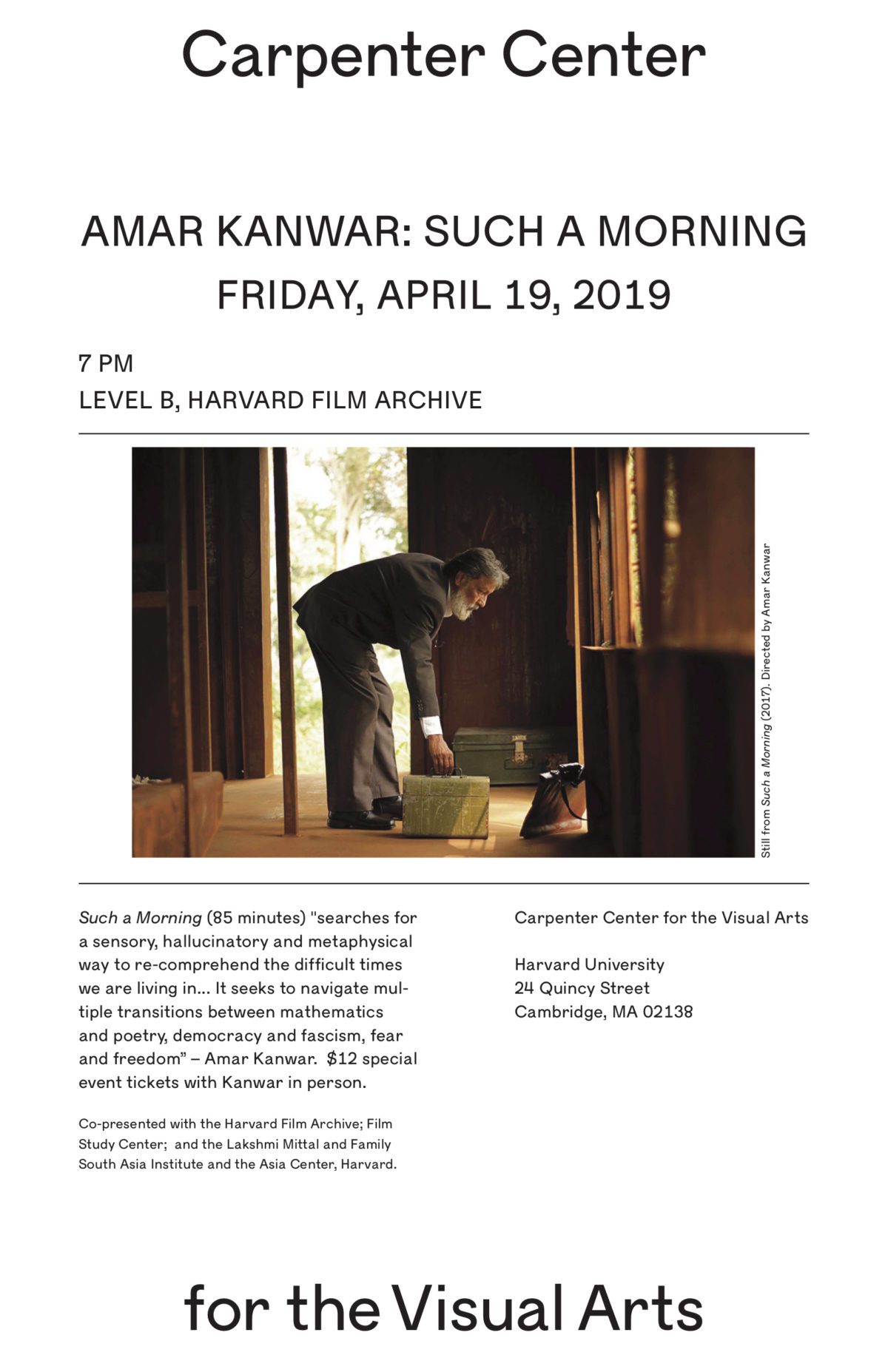 Amar Kanwar (b. 1964) is a New Delhi-based filmmaker and artist whose work has powerfully mined the potential of a slower, drifting method of moving image to forge a politically charged and engaged mode of gently expanded cinema. Kanwar's critically acclaimed yet fiercely debated Such a Morning hovers on the border between magical realist allegory and slow cinema trance film with an almost Calvino-like fable of a renowned mathematician impulsively abandoning his university post, without explanation, to hibernate in a train car abandoned deep in a lush forest.
More Info
WHEN
Thu, Apr 18, 2019 from 06:00pm — 08:00pm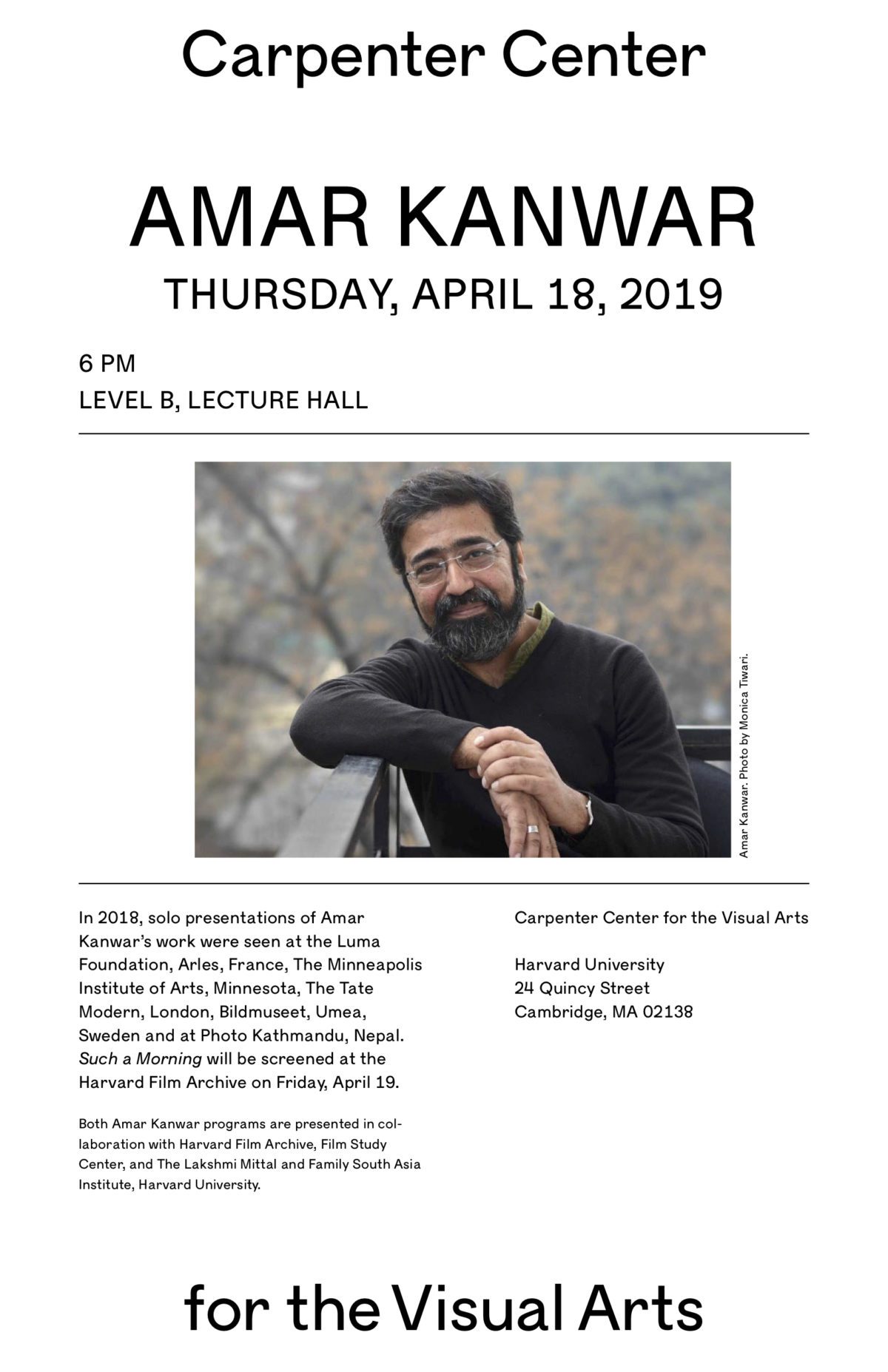 Amar Kanwar presents an artist talk. The following evening on Friday, April 19, 7 pm, Such a Morning will be screened at the Harvard Film Archive.
Both Amar Kanwar programs are presented in collaboration with The Carpenter Center for the Visual Arts, Harvard Film Archive, Film Study Center, and The Lakshmi Mittal and Family South Asia Institute, Harvard University.
More Info