CGIS South 4th Floor Lobby
WHEN
Mon, Oct 24, 2022 from 06:00pm — 07:00pm
VENUE
CGIS South, 4th Floor
1730 Cambridge St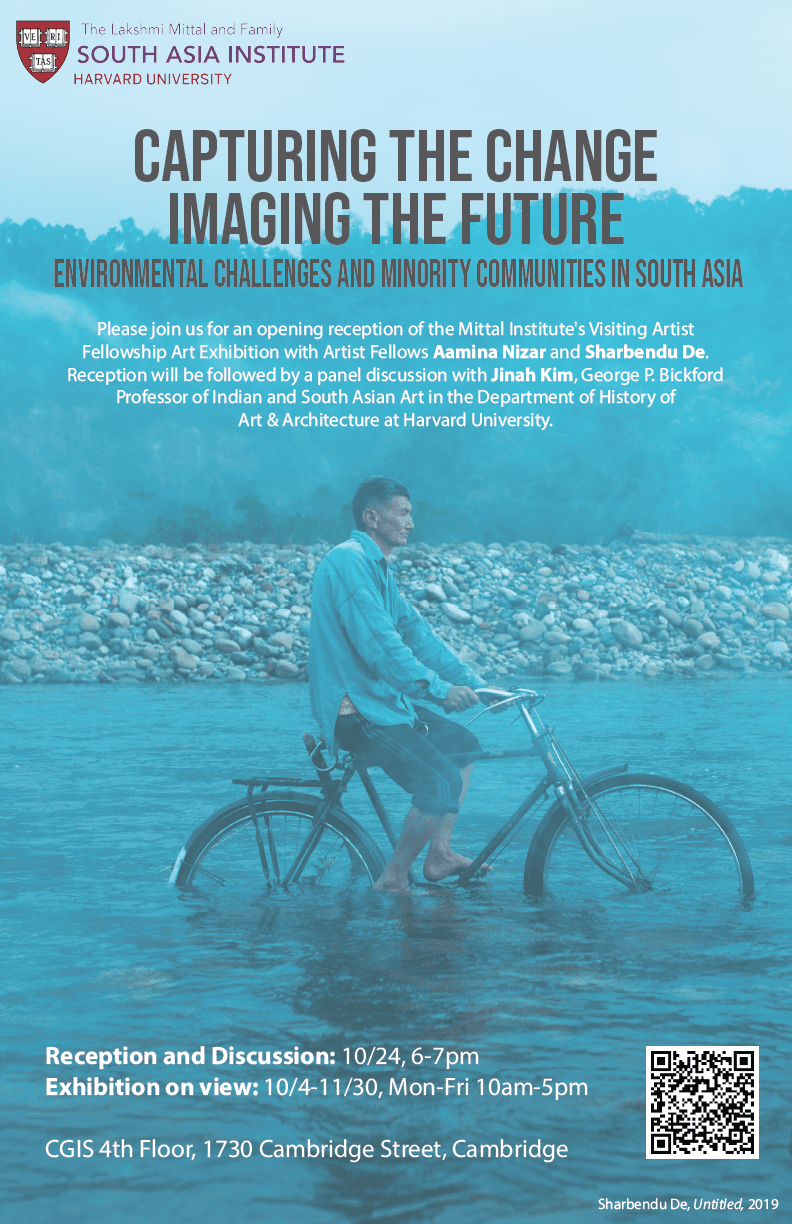 Please join us for an opening reception for the Mittal Institute's new exhibit featuring our Fall 2022 Visiting Artist Fellows: photographers Aamina Nizar of Colombo, Sri Lanka, and Sharbendu De of New Delhi, India. Their exhibit, entitled, "Capturing the Change, Imaging the Future," will be on display
More Info
WHEN
Tue, Oct 15, 2019 from 06:00pm — 08:00pm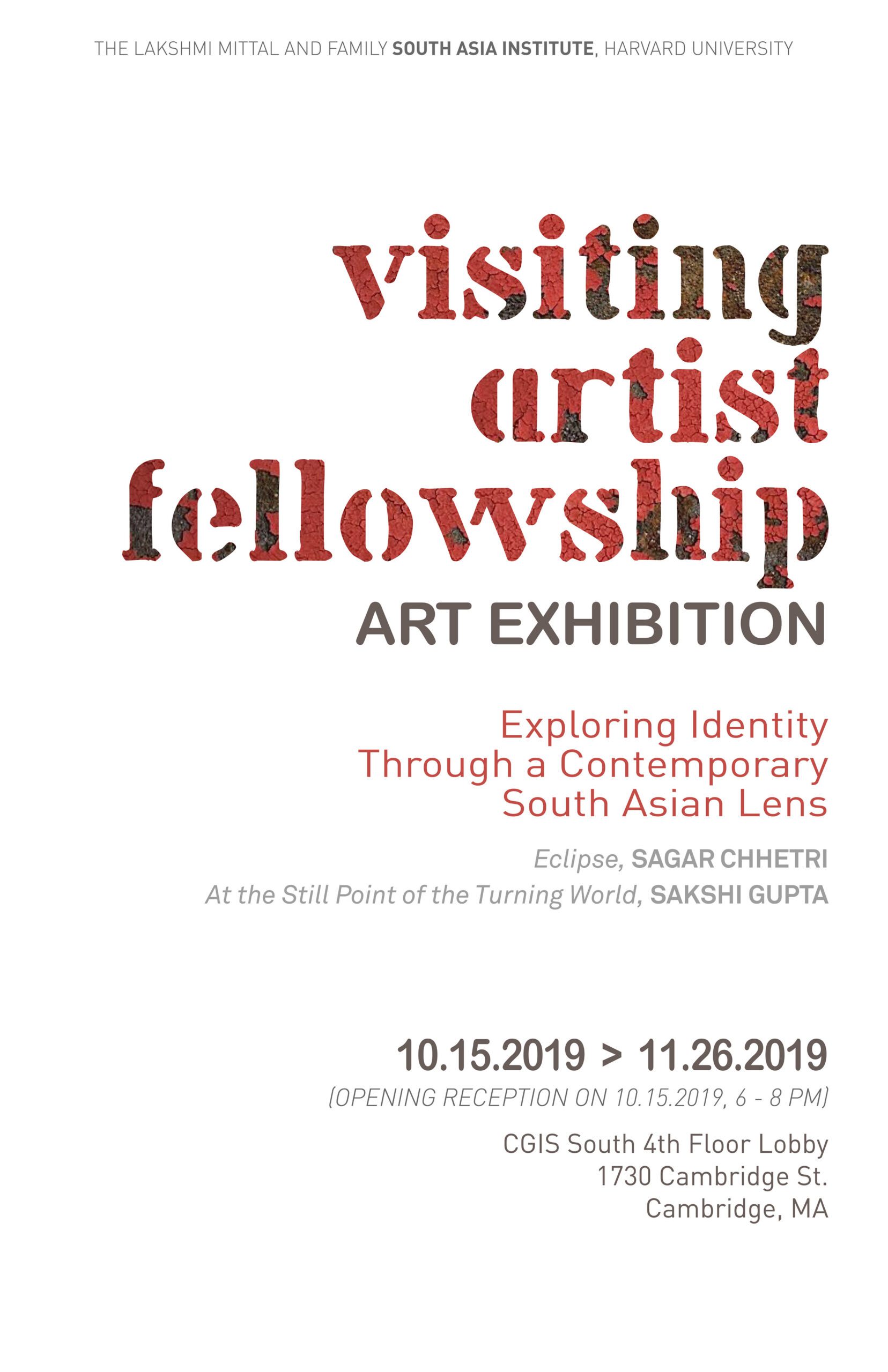 Our Fall 2019 Visiting Artist Fellows, Sagar Chhetri from Nepal and Sakshi Gupta from India, will exhibit their artwork to provide creative commentary on identity today in South Asia. During the reception, both Chhetri and Gupta will present their work and engage in a discussion with the audience. Snacks will be served at the October 15 opening reception!
Eclipse, Sagar Chhetri
At the Still Point of the Turning World, Sakshi Gupta
The exhibition will be available for viewing between October 15, 2019 and November 26, 2019 on the fourth floor of CGIS South. The opening reception will take place on October 15, 2019.
More Info
WHEN
Tue, Mar 26, 2019 from 04:30pm — 06:30pm
The show features two artists from Pakistan and India who reflect on the impact of The 1947 Partition of British India in their works. Mahboob Jokhio and Krupa Makhija explore the interplay between culture, language and identity through a deeply personal lens.
More Info