Partition of British India
Textual Analysis of World Leaders' Rhetoric at the time of Partition Leading to Present Times and Crowd-sourcing of Voices of Partition
---
Faculty leads:
Asim Khwaja, Sumitomo-Foundation for Advanced Studies on International Development Professor of International Finance and Development, HKS; Tarun Khanna, Jorge Paulo Lemann Professor, HBS; Director, Harvard South Asia Institute; Karim Lakhani, Professor of Business Administration, HBS; and Prashant Bharadwaj, Associate Professor, Economics Department, University of California, San Diego
Professors Tarun Khanna (HBS), Karim Lakhani (HBS), and Asim Khwaja (HKS), along with Prashant Bharadwaj from UC San Diego, aim to fill the existing gaps in the understanding of political and individual/societal discourses. There is very little, if any, analysis done of the speeches of world leaders in relation to the Partition, both at the time of Partition and in the past seventy years. The understanding of this rhetoric is an essential component in understanding the impact on the political and social life of the Indian sub-continent, as well as existing biases and influence of the event on current decision-making and sentiments on the ground in the three countries.
They are planning to analyze the broad trends of bias that can be seen in political speeches related to the Partition (and India-Pakistan relations) by political leaders and others, from both sides of the border. In order to achieve this, they are going to build a database that traces the availability of the speeches and opinions of major political leaders through time (including their availability and feasibility) and collect the various speeches. The speeches and opinions will be analyzed (possibly by using an algorithm) to tease out broad trends and themes and see what, if any, observations can be made with respect to biases. Analysis of these speeches will provide insight into how public messaging around a nationwide event can influence people's biases.
The second part of the project is focusing on oral accounts of the Partition. They are attempting to build a comprehensive database of oral histories through crowd- sourcing. This facet of the project involves the use of modern techniques to collect, study, and store information from both a political perspective and an individual's experience. The aim is to preserve the rightful spot of these stories in history and give a voice to the realities experienced in the data and surrounding research. The project will enrich the descriptive picture of the event and extend these stories to understand consequences today.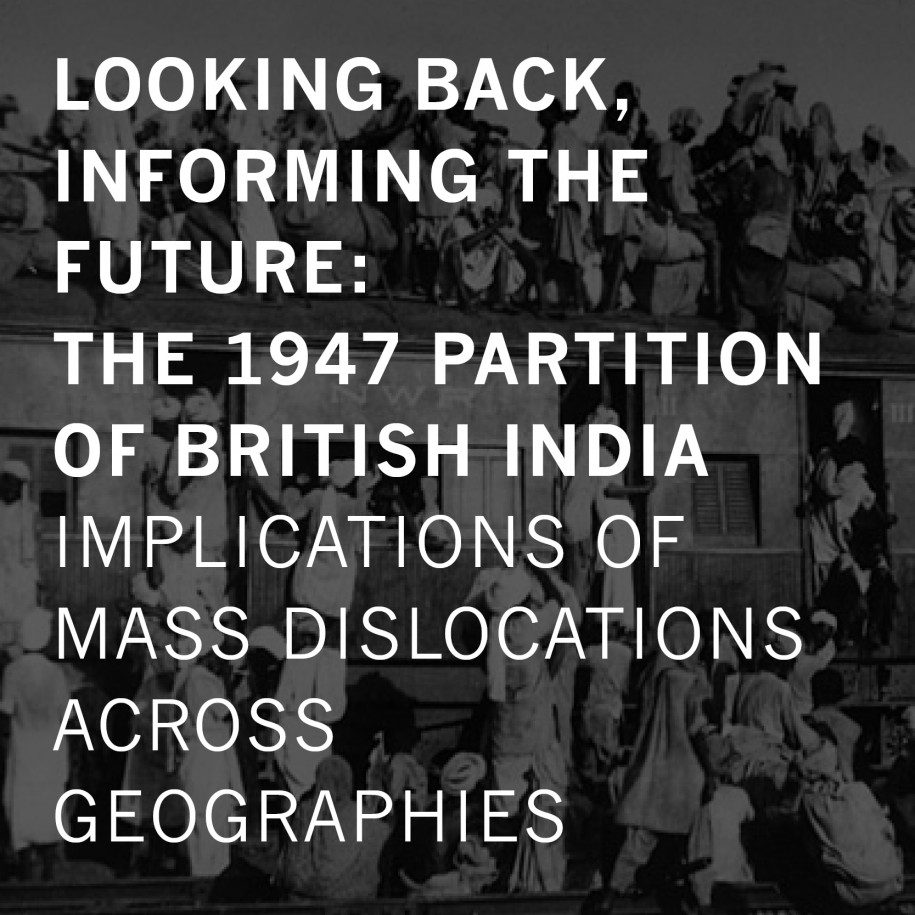 ---