Arts at the Mittal Institute
Program for Conservation of Culture
Throughout South Asia, a wealth of art and cultural sites unveil the past. To preserve this invaluable heritage, it is essential to teach and nurture robust conservational practices.
South Asian heritage manifests in many forms — through the region's art, architecture, and traditional practices. These cultural facets and the sites within which they are found narrate stories of our past and help us understand our origins, our dynamic ways of life, and our habits.
Up until this point, expertise from outside of South Asia has been crucial to informing practices around cultural conservation. However, it has become clear that in order for these practices to grow and make a sustainable impact, we need academics, practitioners, and others involved to understand and adapt to the regional context and the nuances associated with materials, resources, climate, legal parameters, history, and more.
Background
Due in large part to the bureaucratic and siloed nature of museums and cultural institutions in South Asia, there is a lack of interdisciplinary research and collaborative practices. Integration into established global networks of expertise and knowledge-sharing could create competent administrators, historians, and conservators who could work together to build the infrastructure needed for an ecosystem of cultural conservation in South Asia.
Currently, the research aspects of conservation are nascent, and the equipment for analyzing works of art is limited and expensive. The development of the Program for Conservation of Culture is one step toward addressing the lack of manpower and knowledge transfer in South Asia's cultural conservation, which will need to be tackled by both museums and the educational institutions that train conservators in order for the practice of conservation to thrive in the future.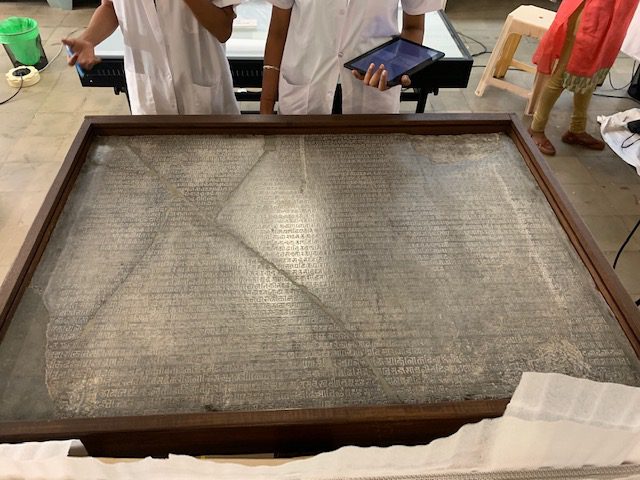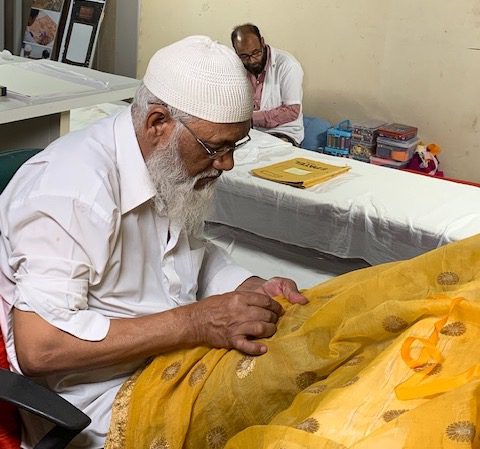 Museums & the City Workshop
The Program for Conservation of Culture (PCC) will begin by addressing some of the current problems that include, but are not limited to, network-building and knowledge sharing, research, training, and policy recommendations. This can be spurred by the creation of awareness-building workshops, such as the Museums & the City Workshop held at the Chhatrapati Shivaji Maharaj Vastu Sangrahalaya Museum in Mumbai in September 2019, which explored how museums can create an expanded culture of civic life that represents and nurtures the diverse and plural sensibilities of those with whom they share space.
The workshop covered a variety of lenses through which we can view the museum: as a forum, a mechanism for cultural partnership, a platform versus a container, a cultural infrastructure, and more. The participants grappled with issues of museum management, patronage, and conservation, looking to develop strategies for effective curatorial practices moving forward.
Program Coordinators
Jinah Kim
Gardner Cowles Associate Professor of History of Art & Architecture, Harvard University
Meena Hewett
Executive Director, The Lakshmi Mittal and Family South Asia Institute, Harvard University