This article was originally published in the Indian Express.
This is in follow up to the recently held Radcliffe Advanced Seminar, "Exchanging Health Information."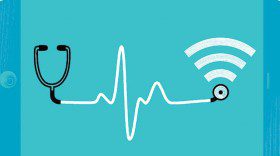 By Satchit Balsari, Fellow at the FXB Center for Human Rights and Tarun Khanna, Jorge Paulo Lemann Professor, Harvard Business School; Director, South Asia Institute
Ten years ago, it would have been impossible to imagine a world where tapping a piece of glass in the palm of your hand would allow you to watch a movie, order food, hail a cab, or transfer money without leaving your couch. Through companies like Ola, Flipkart and Chaipoint, Indian entrepreneurs have moulded Silicon Valley's best ideas to successfully meet local needs. Yet, a decade after the ways in which we search, navigate, buy, communicate and entertain ourselves have radically changed, health-services in India remain largely unaffected by the power of the internet. We archive doctor's prescriptions, labs and X-ray results the same way we did decades ago. Polythene bags with scraps of paper, EKG strips, and scans are carefully stored in our homes and diligently carried from one doctor to the next, from one hospital to the other — and this is the best-case scenario. To date, the vast majority of Indians has no organised medical records, whether paper or electronic.