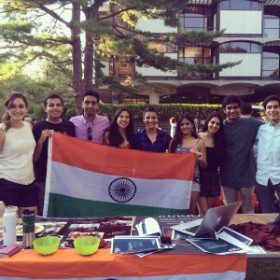 "We want a better India," reads the slogan for the Harvard US-India Initiative's (HUII) Annual Conference in New Delhi on January 9 and 10, 2015.
HUII is an undergraduate student-run organization at Harvard that aims to create dialogue between Indian and American youth to address some of India's most pressing social, economic, and environmental issues today.
The conference, which is cosponsored by SAI, is set to take place at the Shangri La Hotel, and is the largest yet for the organization. It boasts an impressive lineup of speakers and panel topics, including 'Liberal Arts and Conservative Societies,' 'Politicians and the People,' 'More Artists or More Dentists,' 'Human Rights in India,' 'The Economics of Rural India,' and 'Science and Society.'
Keynote speakers include Piyush Goyal, Hon'ble Minister of State with Independent Charge for Power, Coal and New & Renewable Energy in the Government of India, Mirai Chatterjee, Director of Social Security, SEWA, and Shri Jairam Ramesh, MP Rajya Sabha, former Cabinet Minister.
SAI recently talked to Namrata Narain, Harvard College '15, one of the organizers of the event, to learn more about how HUII is working to increase discussions on important issues by connecting young academic communities in India and the US.