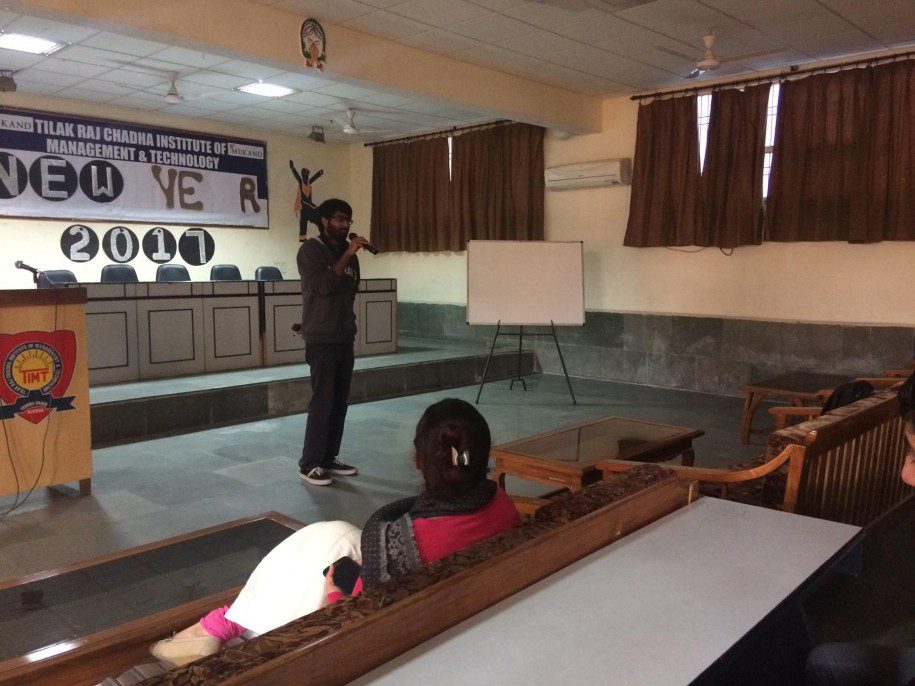 This is part of a series of reports from Harvard students who have traveled to South Asia with support from a SAI grant.
By Kunal Mangal, PhD Public Policy, 2021, HKS
I had two main goals for this visit. The first was to develop and pilot a survey on career awareness, in collaboration with my partner organization, LEAP Skills Academy. The second was to develop relationships that would be helpful in allowing me to continue to this work in the future. In this report I'll describe the progress I made on each of these goals.
Based on my observations the past summer, I felt that students in small-town Haryana generally lacked awareness about careers outside of their local labor market, and hypothesized that this lack of awareness may lead students to under invest in their skills (relative to what they would have preferred to do if they had full information). The primary purpose of the survey was to test the underlying assumptions of this hypothesis.
Since writing my grant proposal, I decided to refine my research question in several ways. I focused my survey on the specific knowledge students had of what employers expected from them. The fact that English and computer skills are generally valued in the private sector seems to be well known; the uncertainty seems to lie in what firms are specifically looking for in candidates when they interview them. However, a challenge in taking this approach is that different sectors of the economy can have very diverse requirements of job seekers. After talking to LEAP trainers and local professors, I decided it would be best to focus on IT-related degrees. The advantage of doing this is that students in IT-related degrees are typically positioning themselves for a single sector of the economy, where companies tend to have similar requirements and expectations. This lends itself to measuring knowledge with an objective test.