Multidisciplinary Approach to Innovative Social Enterprises
Toolkit for Primary Healthcare
About
The goal of this project is to develop standardized protocols for the proposed Health and Wellness Clinics that are in development by the National Health Protection Scheme. The Project 3T (Training, Task-shifting, and Technology) has identified the St. John's Research Institute (SJRI) as its primary test site to prototype the "EHR-Lite," a small footprint, customizable electronic health record for primary care clinics in India.
Background
The public healthcare system in India is plagued with poor quality of service and inadequately skilled manpower. Rural India accounts for about 70 per cent of the country's population, but has less than one-third of the nation's hospitals, beds, and doctors. India
still spends only 4.2 per cent of its national GDP on healthcare (compared to 18 per cent spent by the US). In 2018, NITI Aayog announced the National Health Protection Scheme, extending insurance coverage to over 500 million Indians and creating 150,000 Health
and Wellness Centers (HWCs) through its Ayushman Bharat program. The goal of the
Project 3T — to optimize the combination of Task-shifting, Technology, and Training to improve healthcare delivery — resonates with the objectives of the newly proposed
Health and Wellness Centers.
Overview
In order to realize the full potential of health data application to advance clinical care, scientific discovery, and healthcare access, India needs to first build and seed its digital health data ecosystem. Through a vast network of public and private partners in India, Project 3T works on multiple nodes to develop local capacity to build and sustain health data exchange.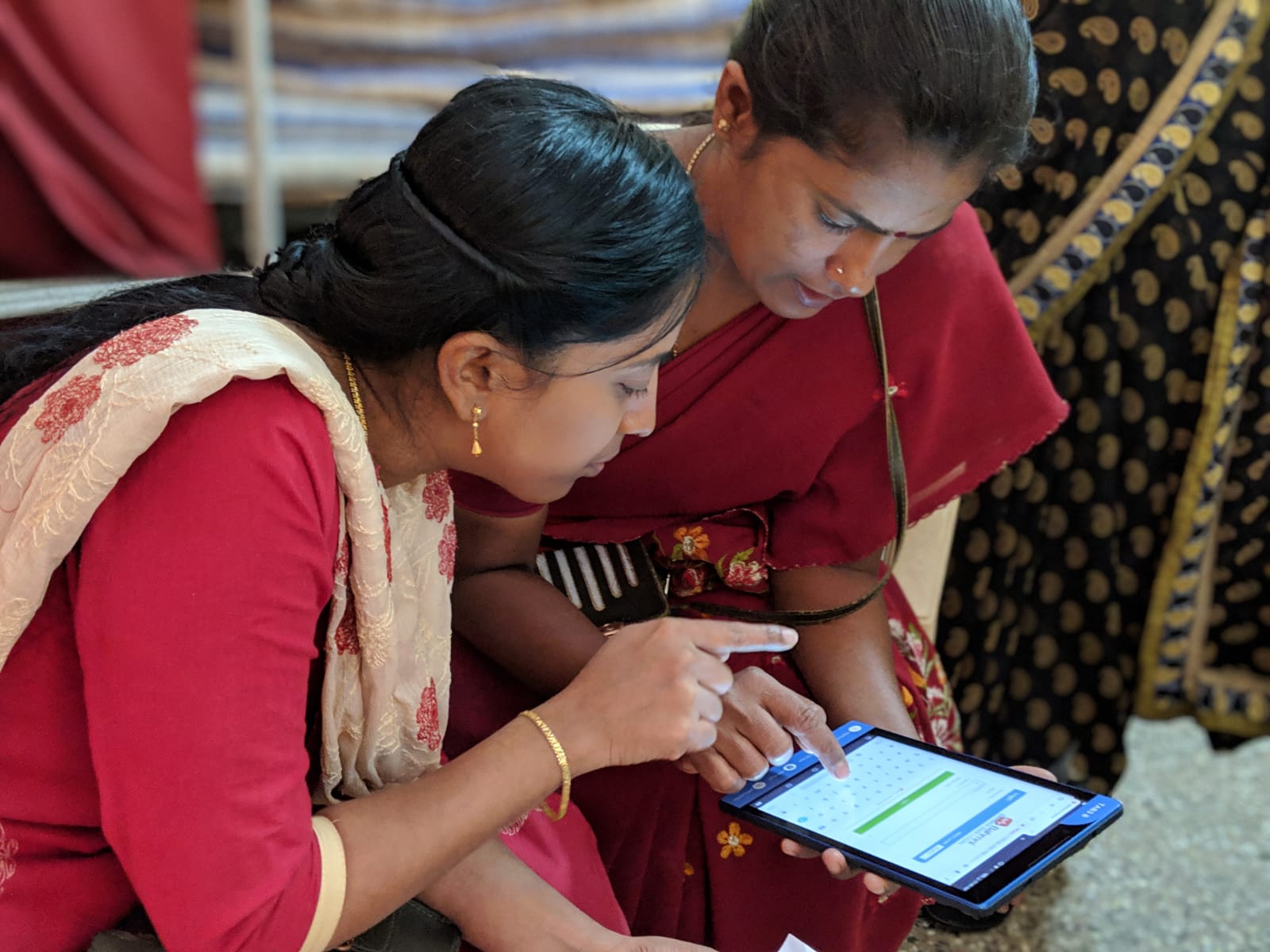 The First Year
November 2017 – October 2018
The 3T program was launched at both rural and urban primary care centers in Maharashtra. In the first two quarters of Year 1, a research partnership with Seth GS Medical College Department of Community Medicine and MAHAN Trust was established following an early needs assessment.

In December 2017, a basic digital epidemiological counter was introduced at the Malwani Urban Health Center to begin mapping the diurnal and seasonal variations in presentations to the clinic. These trends helped establish the top ten diseases in order to help develop standardized primary care clinical pathways based on global standards, national guidelines, and local practice.

Each protocol combined task-shifting with mHealth devices and apps to optimize care outcomes.

In Bangalore, Karnataka, the project received the approval of the Government of India to begin working with the Non-Communicable Disease program currently being implemented in the region.

The project identified the St. John's Research Institute (SJRI) as its primary test site.

Development of the EHR-lite began on the open source OpenMRS platform, in collaboration with engineers from ThoughtWorks, health informatics experts from SJRI, and developers from the National Non-Communicable Disease Platform at DellEMC.

In 2017–2018, the project completed mapping data and workflow needs at SJRI's clinics in Mugalur, primary clinics in Mumbai (hyper-urban) and Melghat (tribal), three disparate healthcare settings to identify a common minimum data-set across them. Through complementary projects via the India Digital Health Net at Harvard, the project began developing a decision support tool for primary care, in collaboration with Samanvay Foundation supported by Social Alpha.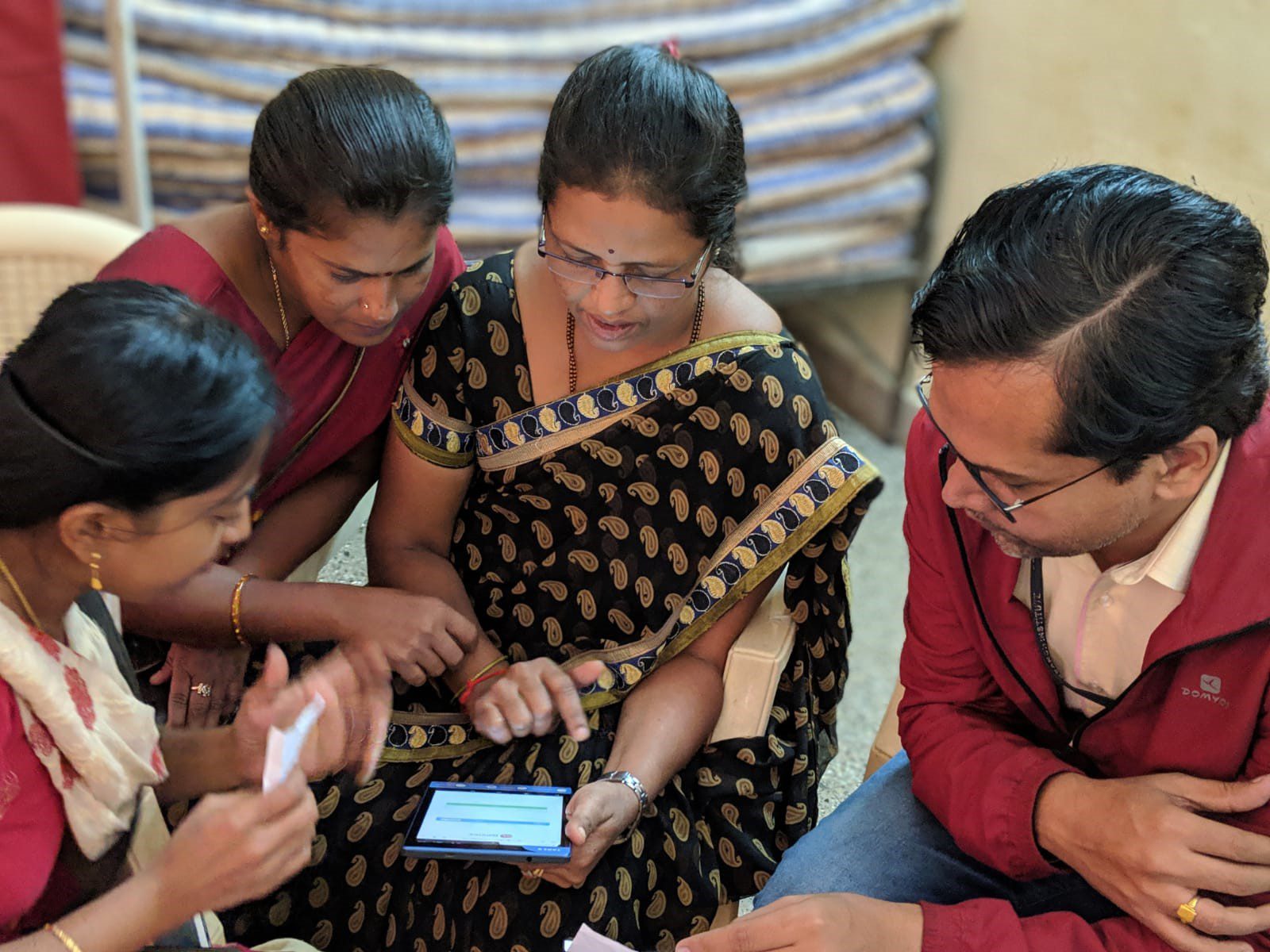 The Second Year
November 2018 – October 2019
The project narrowed its focus on the design and implementation of an EHR at
the Community Health Training Centre (CHTC) of the St. John's National Academy of
Health Sciences, Mugalur. This CHTC offers primary healthcare services such as ENT, ophthalmology, and rehabilitation, and procedures such as cataract surgery and community-based screening for the local community and communities from
neighboring states.
In the past year, the project completed mapping data and workflow needs at SJRI's
clinics in Mugalur and primary clinics in Mumbai (hyper-urban) and Melghat (tribal) — three disparate healthcare settings to identify a common minimum data-set.
A half-day training session was conducted for the staff of the Mugalur CHTC. Bahmni,
an Open Source EMR, was introduced to the staff. This was followed by a hands-on session, and a user guide filled with detailed steps was circulated among users. The software was launched in February 2019. Currently, about nine hundred patients have been registered
on Bahmni, implemented in the ENT and ophthalmology clinics.

Focus group discussions (FGDs) were conducted with staff of the Mugalur CHTC in June 2019 to understand physician data needs and gather feedback related to software use.

The EHR-lite platform was scaled up to ENT clinics of the Dommasandra Primary Healthcare Centre (PHC) in April 2019.

User manuals, training manuals, and a user-friendly manual to set up software and devices were developed during the scale-up process. Scripts were developed to process the EHR data and generate reports according to the needs of the clinic staff.

The Bahmni platform was extended to the community level by syncing data collection for community-based population health screening and referral using CommcareHQ. The study team visited the Mugalur village alongside the Community Health Workers (CHWs) to understand the workflow at the community level. This visit also helped to understand the process of screening and referral.

HDAF-PHR (Health Data Access Fiduciary-Personal Health Record) architecture was designed using the current system tested in Karnataka. The project team will test this architecture against the current health data policy ecosystem in India.

Team members at St. John's Research Institute contributed to the National Resource Centre for EHR Standards (NRCeS) Users Meet 2019 titled "Interoperability of EHR Standards in Health Applications" at CDAC Pune, and interacted with subject experts and implementers of EHRs to further the knowledge of EHR standards and implementation
best practices.
Looking Ahead
In the future, Project 3T aims to conduct Commcare training and implementation of capture community-level data on screening and follow-up. It aims to test the flow of data between Commcare and Bahmni through the PHR architecture. The team is developing an EHR-Toolkit (incubated by Social Alpha), envisioned as a low-to-no-cost solution for healthcare providers who seek a sustainable and high-quality EHR solution.
The Toolkit will include a suite of integrated, open-source software that will allow the healthcare provider to autonomously install, use, and maintain an EHR system with minimum assistance required. The team also plans to write several planned policy papers and academic manuscripts in the coming months.