"The Architecture of Transition: Emergent Practices in South Asia" series will convene young practices that have displayed a rigorous engagement in making architecture in the public realm and in response to the spectrum of issues that societies in acute transition are experiencing. The second lecture includes Anand Sonecha and Varna Shashidhar from India, who will present their work virtually on October 08, 9 am EST (6:30 pm IST).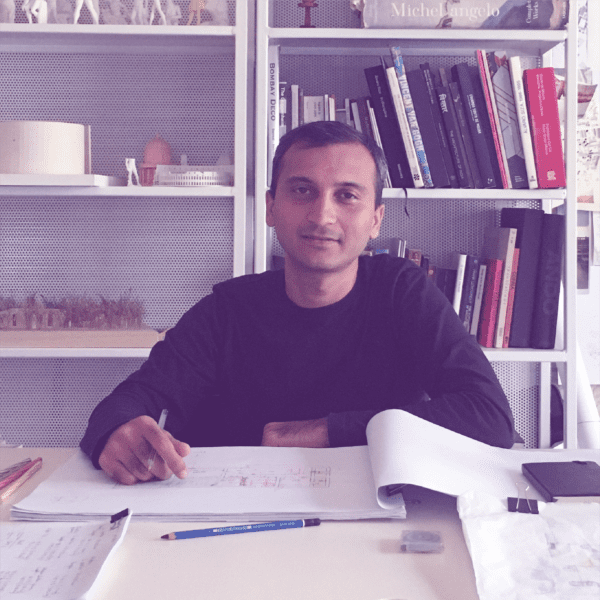 Anand Sonecha (b. 1986, Mumbai) founded SEALAB in 2015, after working with Balkrishna Doshi and Rajeev Kathpalia in India and Alvaro Siza and Carlos Castanheira in Portugal. Projects in Sabarmati Ashram, Ahmedabad, marked the beginning of the architecture practice with the renovation of dilapidated historic houses into Volunteer homes and the construction of Jai Jagat theatre, as a part of the centenary celebration of Sabarmati Ashram. Later works include the School for the blind and visually impaired children, Housing for a community affected by Leprosy in Vastral, and Workshop building at the Indubhai Parekh School of Architecture in Rajkot. The works were exhibited at Galerie Romain Rolland Alliance Francaise de Delhi, Faculty of Arts, Design, and Humanities, De Montfort University, UK, and recently at the 2021 Seoul Biennale of Architecture and Urbanism. Jai Jagat Theatre at Sabarmati Ashram was published in Casabella, Italy, with an essay, "The effect of proportional measurement" by Alvaro Siza Vieira.
In 2016, SEALAB started "Forum" in Ahmedabad, with friends – an open platform to meet, share and discuss works, encouraging dialogues on architecture. Sonecha has been involved in academics since 2015. He is a visiting faculty at CEPT University, Ahmedabad, India, and a graduate thesis co-advisor at Politecnico di Milano, Italy.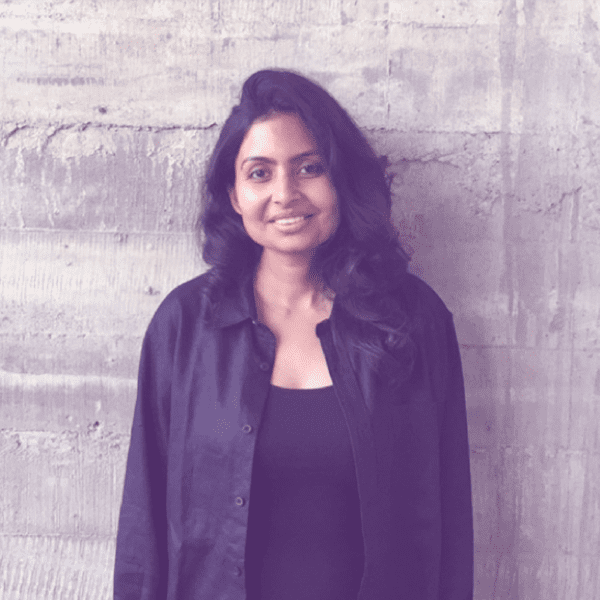 Varna Shashidhar is a Landscape Architect with a regional landscape practice VSLA that focuses on the creation of contextual landscapes. Varna graduated with a Bachelors of Architecture from RVCE and obtained a Master's degree in Landscape Architecture from Harvard University's Graduate School of Design . She has taught at GSD's Career Discovery Program and has worked with leading landscapes practices MVVA Inc & WRT prior to establishing VSLA in Bengaluru in 2013. Her interest lies in the intersection of the built and the natural world, and in the ecology and aesthetics of the everyday South Asian landscapes. Her projects have included degraded and ecologically sensitive environments. Recent projects include Bangalore International Centre (commendation IIA National Awards 2021), Neev Academy, Byg Brewski, Namma Park, a neighbourhood park in Bengaluru. She has presented her work at the Kalaghoda Festival Mumbai Feb 2020, and Singapore Institute of Architects Annual Architecture Conference Oct 2019 .
Varna is the founder of Design United a platform for regional connection and collaboration of emerging designers & students of design from South Asia, Established during the pandemic March 2022.
This lecture series is initiated by The

Lakshmi

Mittal and Family South Asia Institute (LMSAI), Graduate School of Design (GSD), and supported by Architecture Foundation, India, and The South Asia GSD Student Group.