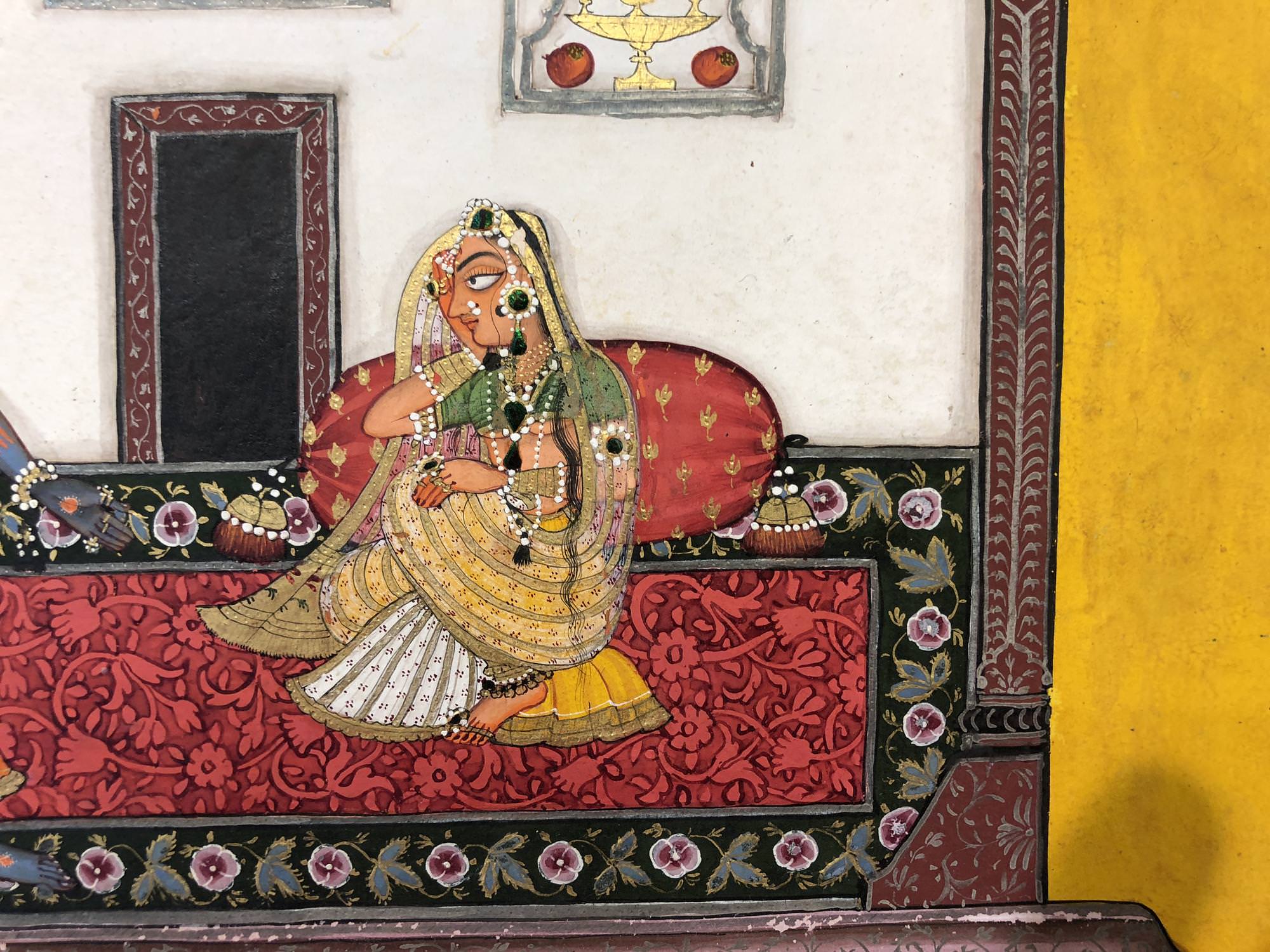 Mapping Color in History, or MCH, is an international collaborative project seeking to develop a digital platform containing historical and scientific information on color that is based on material analysis of pigments in South Asian and Himalayan paintings. During this program, the project team developed templates and digital tools for conservators in India which will help them to appropriately document and chart data from pigment analyses conducted on local paintings. Read More
Principal Investigator
Jinah Kim, George P. Bickford Professor of Indian and South Asian Art, Department of History of Art + Architecture, Harvard University
 By developing the theoretical and operational framework for conducting pigment analyses in low-resource environments within India, the project enhances knowledge and capacity among local experts and institutions to enable conservation of India's art.
Impact
As conclusion of the project activities undertaken with the support of the Tata Trusts, the outcomes will be made available in the form of a white paper and a set of documents and data to be shared publicly. The pigment analysis data being collected from the collaboration with the CSMVS's conservation lab will be made available on the MCH (Mapping Color in History) database, contributing to the improvement of the baseline data points for understanding historical pigment use in India. This digital tool once complete should be expandable in any direction, both temporally and geographically, using crowd-sourcing methods.
The project identified concrete challenges in designing such an ambitious international collaborative project and found solutions to some of these challenges, especially those unexpected challenges posed by the pandemic in 2020–21. The project improved the capacity of conservation specialists involved in the project and made them adept at resources for research-based conservation, enabling them to undertake their own research-based conservation project. Some observations of challenges in the field have also contributed to designing a conservation capacity building workshop program, "Art and Science of Heritage Conservation: Finding the Right Balance" workshop series, in India jointly developed by the CSMVS and the Mittal Institute.
Collaborator: Chhatrapati Shivaji Maharaj Vastu Sangrahalaya (CSMVS), Mumbai