Program for Conservation of Culture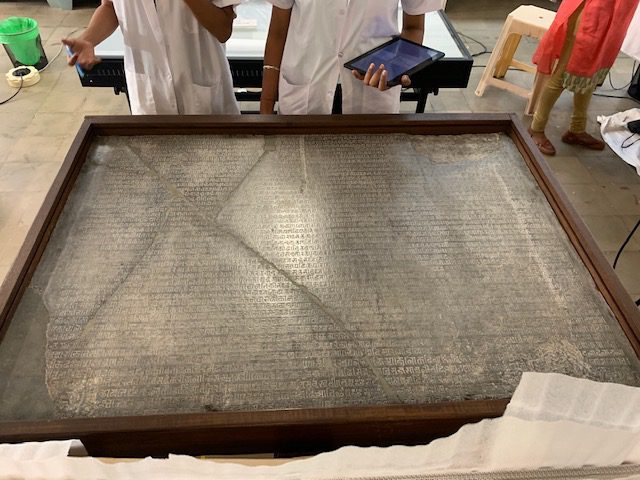 Photo Credit: Chhatrapati Shivaji Maharaj Vastu Sangrahalaya (CSMVS) Museum
The Program for Conservation of Culture at the Mittal Institute will begin to address the lack of manpower and knowledge transfer in South Asia's cultural conservation.
With the aim to promote a climate for cultural conservation in South Asia, the Program for Conservation of Culture (PCC) will advance an awareness of cultural heritage among cultural professionals, organize resources related to conservation practices in South Asia by facilitating network-building with leading global and regional conservation experts, and advocate for the sharing of knowledge between the arts and sciences.
Program Coordinators:
Jinah Kim, George P. Bickford Professor of Indian and South Asian Art, Harvard University
Meena Hewett, Executive Director, The Lakshmi Mittal and Family South Asia Institute, Harvard University
Up until this point, expertise from outside of South Asia has been crucial to informing practices around cultural conservation, but efforts need to be made to understand and adapt to the regional context and nuances. 
About the Program
The diversity of South Asia's built, material, and intangible heritage is perhaps unparalleled throughout the world. Vestiges of the region's heritage — monuments, artifacts, languages, and stories — are fast being depleted due to environmental and climatic conditions and a lack of care from institutions and individuals. Monuments are at risk with the growth of urban cities; old paintings, manuscripts, and artifacts face material disintegration; and orally passed knowledge and skills are experiencing a loss of patronage.
South Asia's heritage is intimately linked to peoples' identities and ways of life. Today's youth is becoming increasingly sensitive to their history and heritage, making the present moment significant for fostering an understanding of South Asia's diverse past and transforming attitudes toward culture and heritage among citizens of the future.
One crucial aspect of maintaining cultural heritage for future generations is material conservation of works of art. Caring for these objects, many of which were made using fragile materials, requires training according to the best practices devised by global experts, access to resources, and a keen familiarity with the historical and cultural context of these objects. The current state of research and practice of conservation in India is in an incipient stage and overwhelmed by the enormity of the task of heritage conservation at hand.
Another obstacle to the practice of conservation science in the region is that the current scientific equipment for analyzing works of art is expensive and limitedly available. Cultural conservation in South Asia is also unable to thrive in part due to the slow-moving and siloed nature of museums and cultural institutions in South Asia.
With the aim to promote a climate for cultural conservation in South Asia, the Program for Conservation of Culture (PCC) will bring global values of conservation practices in conversation with local needs, existing know-how of materials, resources, climate, legal parameters, and history, will build a solid foundation for future safekeeping and conservation of South Asia's heritage.
One crucial outcome of this program will be to train a cadre of scientifically minded experts with a passion for uncovering the stories that objects can tell us, done through awareness-building workshops, such as the Museums & the City Workshop held at the CSMVS in Mumbai in September 2019.
The next leg of this program will address theoretical and practical aspects of conservation research and science by bringing together 25 participants from cultural and scientific institutions, endeavoring to initiate and invest — for the first time in South Asia — in infrastructure that will enable linkages between art and science.
The Program for Conservation of Culture regularly holds workshops to break down the barriers to effective cultural conservation practices in South Asia.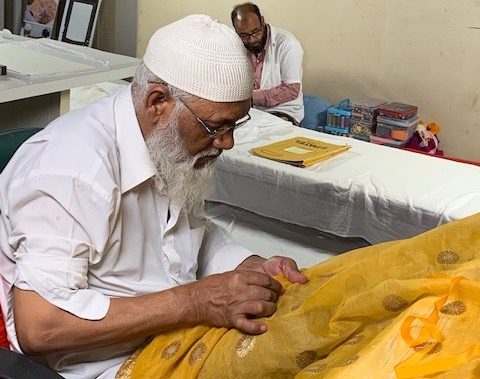 Photo Credit: Chhatrapati Shivaji Maharaj Vastu Sangrahalaya (CSMVS) Museum
We look forward to expanding the Program for Conservation of Culture, which will address some of the issues that surround knowledge sharing, research, training, networking, and policy recommendations in the practice of arts and heritage conservation. With hands-on, awareness-building workshops in the region, we will work to impart robust conservation training and knowledge to South Asia's conservators.