Distinguished Artist Fellowship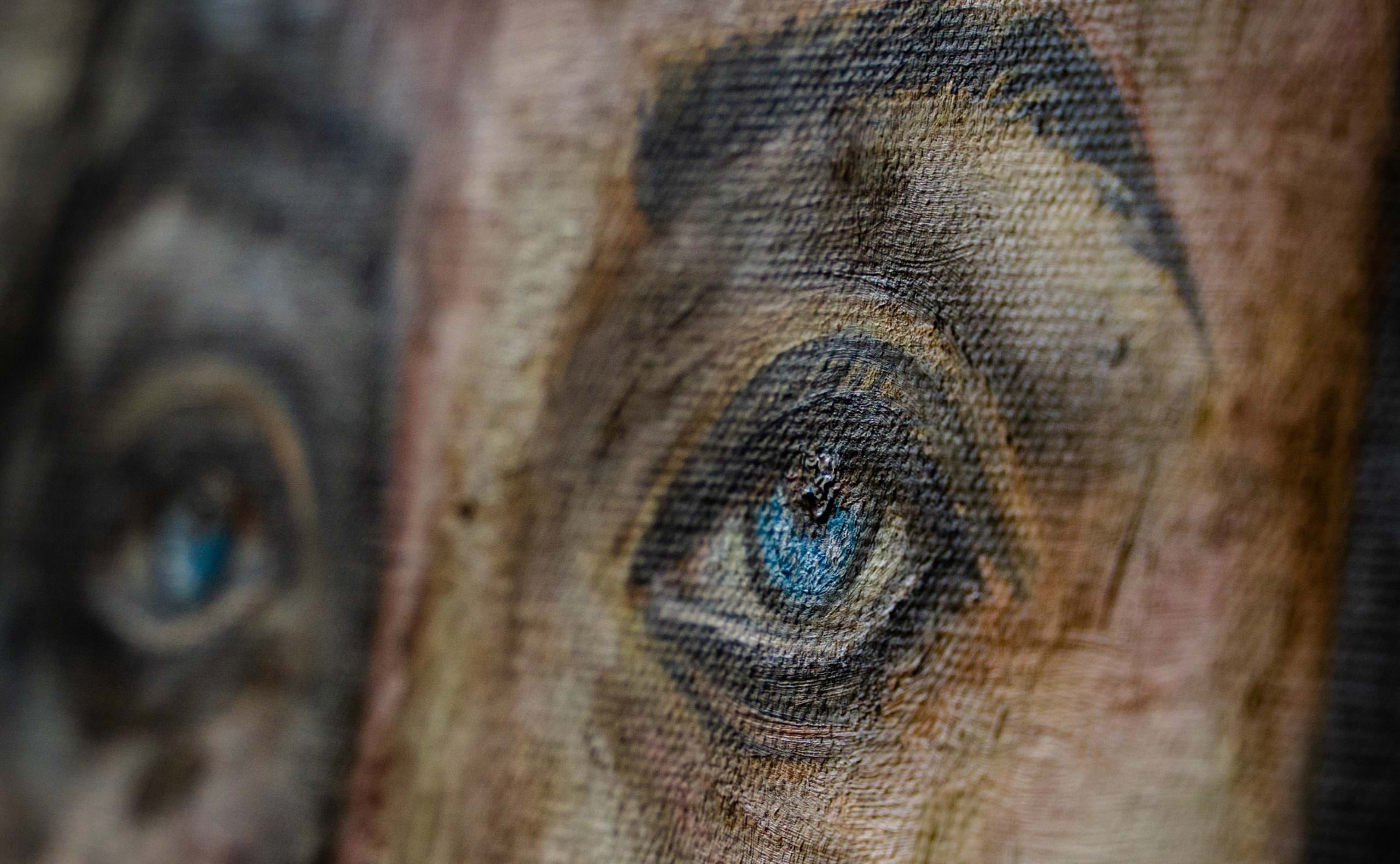 Throughout South Asia, prominent artists bring to light the socio-economic, political, and cultural characteristics of their countries through artistic and creative expression. Using mediums ranging from installation and film to painting and photography, the artists explore the region through the artistic lens, providing their audience with a deeper understanding of South Asia's cultural context.
Each year, the Mittal Institute's Distinguished Artist Fellowship will continue to build on this artistic expression by bringing a senior artist from South Asia to Cambridge to enrich their future artistic work through the use of Harvard's intellectual and creative resources. 
Through a variety of mediums and forms of expression, South Asia's artists provide commentary on the important issues related to the region and offer their interpretations through the artistic lens.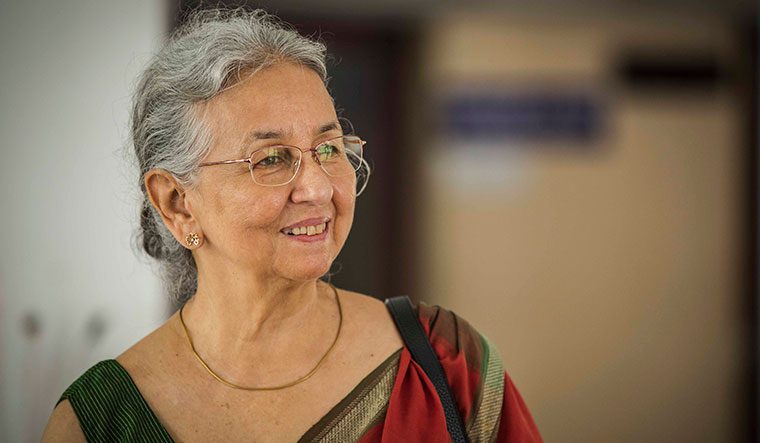 Inaugural Distinguished Fellow – Nilima Sheikh
About the Artist
Nilima Sheikh's work focuses on longing, loss, roots, displacement, violence, the perception of tradition and ideas of femininity. Her paintings using tempera on handmade paper or canvas as well as the formats and modes of installation she employs are influenced by East Asian, Persian, Central Asian, pre-Renaissance European and North Indian schools of tempera painting;. She devises her forms of telling by adapting traditional forms like manuscript paintings, scrolls, Pichhvais (ritual backdrops),  folding or enclosing screens and altarpieces  Her visual and textual layering, often marked by a subtle mix of lore and history, offer a depth of narration and glimpses of multiple worlds, and a commitment to feminist realities
Nilima was born to doctor parents in 1945 in Delhi. She joined the Faculty of Fine Arts at the MS University of Baroda in 1965, after graduating from Delhi University in History. Studying painting at Baroda under the mentorship of KG Subramanyan introduced her to the linguistics of varied art-making processes.
She started exhibiting professionally in 1969.  Her recent solo exhibitions include Lines of Flight: Nilima Sheikh Archive, Asia Art Archive, Hong Kong; Terrain: Carrying Across Leaving Behind at Chemould Prescott Road, Mumbai, 2017 and Gallery Espace at Bikaner House, New Delhi, 2018; Each night put Kashmir in your dreams at The Art Institute of Chicago, Chicago in 2014. Recent group participations include Thinking Historically in the Present, Sharjah Biennial 15, Sharjah, 2023; Woman is as Woman does, Chhatrapati Shivaji Maharaj Vastu Sangrahalaya, Mumbai, 2022, Minyatur 2.0: Miniature in Contemporary Art, Pera Muzesi, Istanbul, 2020; Seismic Movements: Dhaka Art Summit, Dhaka, 2020, Kochi Muziris Biennale, Kochi, 2018; Documenta 14, Athens and Kassel, 2017; An Atlas of Mirrors, Singapore Biennale, Singapore, 2016; Diary Entries, Gallery Espace, New Delhi, 2015; Landscape of Thinking Slow: Contemporary Art from China & India, National Museum of Modern and Contemporary Art, Seoul, Korea; Place-Time-Play, Contemporary Art from West Heavens to Middle Kingdom in Shanghai in 2010 and India moderna, Institut Valencia d'Art Modern at Valencia in 2008.
Nilima has collaborated with artists and craftspeople from Srinagar and Vadodara on a large multimedia mural project Conjoining Lands, 50'X 180', for Terminal 2, Chhatrapati Shivaji International Airport, Mumbai. She has created the scenography and painted sets, banners and backdrops for the theatre collective Vivadi, between 1993 and 2000. She has written on art in books, journals and catalogue essays since 1971 and also illustrated books for children.
The Mittal Institute's Arts Program bridges South Asia's artistic world with the intellectual and creative resources of Harvard University. This Distinguished Artist Fellowship program is funded by the generous contribution of Dipti Mathur, Chair of the Mittal Institute's Arts Council.
About the Fellowship
The new Distinguished Artist Fellowship at the Mittal Institute will support the artistic endeavors and research of a senior artist from anywhere in South Asia, bringing them to Harvard's campus in Cambridge to access Harvard's intellectual and creative resources. The senior artist will be nominated by a selection committee of faculty and curators of modern and contemporary South Asian art in recognition of the artist's contribution to important issues related to South Asia through their use of artistic mediums and forms of expression.
The artist will be invited to the Mittal Institute at Harvard to deliver a public lecture, engage with faculty and students across the University, and perform research at the Harvard Art Museums, the Carpenter Center for Visual Arts, and Harvard's many prestigious libraries.
The Distinguished Artists will benefit from intellectual conversations with Harvard's faculty and students, and through the variety of resources available at the library that can be used to inform their current and future art practice.
More information about this fellowship and the upcoming application process will be shared soon. 
This program is made possible by a generous donation from Dipti Mathur, Chair of the Mittal Institute's Arts Advisory Council.