Annual India Symposium: Science & Society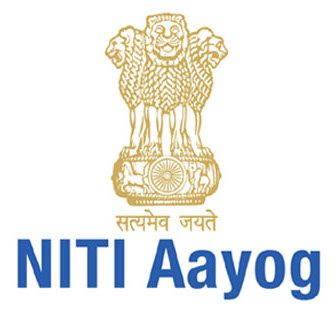 Annual India Symposium: Science & Society
Thursday, April 4, 2019
9:30 am – 4:30 pm
Vigyan Bhawan, New Delhi
Science and technology play a central role in societal development. Applying cutting-edge scientific advancements to meet real-world needs requires a knowledge of the latest technology, domain expertise, and the contextual intelligence needed to operate in emerging markets. Academia can play a vital role in catalysing this intersection of industry, scientific rigor and societal need. The symposium, entitled Science & Society, brings together academics, government representatives, and industry leaders to illustrate the possibilities for scientific advancement.
Agenda
09:00–09:30 AM Registration
09:30–09:45 AM Welcome
Tarun Khanna, Director, The Lakshmi Mittal and Family South Asia Institute, Harvard University and Jorge Paulo Lemann Professor, Harvard Business School
09:45–10:45 AM Session 1: Setting Context for Science & Society
Speakers will provide an overview of India's state of science education and discuss ways in which collaborations between academia, government, and public and private institutions can help build a culture of science literacy in India.
Speakers: Dr. V.K. Saraswat, Member (S & T), NITI Aayog and Chancellor, Jawaharlal Nehru University
Dr. K. VijayRaghavan, Principal Scientific Adviser to the Government of India
Ms. Kiran Mazumdar Shaw, Chairperson and Managing Director, Biocon
Discussant: Mr. Amitabh Kant, CEO, NITI Aayog
10:45–11:00 AM Tea Break
11:00–12:00 PM Session 2: Technological Advancements in Agriculture
By 2050, India's population is projected to be around 1.7 billion, likely resulting in a 70 percent increase in food demand. What role should science and technology play in enhancing agricultural productivity and ensuring food security for a country already deficient in producing several kinds of necessary foods? The session will address new developments in genomics, genetics, next generation sequencing, and gene editing, as well as the creation of a regulatory framework that helps marshal these new developments in the service of society.
Panelists: Suresh Subramani, Professor of Molecular Biology at the University of California, San Diego
Dr. Amitabh Mohanty, Former Leader, Trait Discovery Corteva Agriscience, DuPont Knowledge Centre-Hyderabad
Shannon Olsson, Associate Professor, Naturalist-Inspired Chemical Ecology, National Centre for Biological Sciences
Chair: Mr. Manoj Kumar, Senior Adviser and Head – Innovation, Tata Trusts
12:00–01:00 PM Session 3: Why Study Life Sciences?
The 21st century is, arguably, the age of Biology, just as the 20th was the age of Physics and Chemistry. Understanding what makes living things tick, how they behave and how to fix them when they break are fundamental goals shared by most of humanity. Panelists will discuss why the study of life sciences in diverse ways is important for society, and why the citizenry should care about it.
Panelists: Sanjeev Galande, Professor and Chair, Biology, Indian Institute of Science Education and Research
Uma Ramakrishnan, Professor, National Centre for Biological Sciences
Yamuna Krishnan, Professor, Department of Chemistry, University of Chicago
Chair: Venkatesh Murthy, Professor and Chair of Molecular and Cellular Biology, Harvard University
01:00–01:45 PM Lunch Break
01:45–02:45 PM Session 4: Catalysing India's Digital Health Ecosystem
Big Data and Artificial Intelligence are expected to change how we seek and receive healthcare in our lifetimes. The success of the algorithms that are expected to steer our healthcare will depend on the data that powers them – data that do not exist at scale in India. This gap provides a greenfield opportunity to imagine a model that embraces human-centred design, allows secure health data interoperability, and avoids the pitfalls of the siloed US healthcare data systems. We present here prototypes and policy recommendations that will help lay a strong foundation for India's digital health ecosystem.
Panelists: Mr. J Satyanarayana, Chairman, Unique Identification Authority of India
Tony Raj, Dean, St. John's Research Institute
Mr. Rahul Matthan, Trilegal, Head of Technology Division
Ms. Sunita Nadhamuni, Head, Healthcare Solutions, Dell Techologies
Chair: Satchit Balsari, MD, MPH, Assistant Professor, Harvard Medical School
02:45–03:00 PM Tea Break
03:00–04:00 PM Session 5: Methods and Tools to Enhance STEM Education
The shortage of STEM (Science, Technology, Engineering and Mathematics) talent persists despite India producing the maximum number of graduates globally. The average level of shortage in the STEM sector increased from 6% in 2014 to 12% in 2018. The Economic Times reported that industry experts and academics agree that one of the chief contributors to the talent mismatch is the disparity between college curricula and industry expectations. In this session, we will discuss the Soft Robotics Toolkit as a resource that educators can leverage to prepare and inspire students for STEM careers. The Toolkit provides essential hands-on skills and knowledge in robotics and science.
Panelists: Dmitry Popov, Technology Development Fellow, Wyss Institute, Harvard University
Ankur Goel, Research Fellow, Harvard Biodesign Lab
Mr. R. Ramannan, Mission Director, Atal Innovation Mission
Chair: Tarun Khanna, The Mittal Institute, Professor, Harvard Business School
04:00–04:30 PM Session 6: Closing Session
A discussion of the way forward to build a culture of science literacy in India. Who is missing in the conversation, and how can we get them involved?
Speaker: Dr.Rajiv Kumar, Vice Chairman, NITI Aayog
Mr. Sanjay Sharma, CEO of China and India, ArcelorMittal