The Mittal Institute at Harvard Appoints New Executive Director
Message from the Lakshmi Mittal and Family South Asia Institute Faculty Director Tarun Khanna
Dear Friends and Colleagues of the Mittal Institute,
To further our second decade of sustained growth of the Mittal Institute and its myriad connections to South Asia, I am thrilled to announce that Hitesh Hathi has been appointed Executive Director, effective December 7, 2021.
Hitesh comes to the Mittal Institute with a long and rich experience in leadership and management, and a deep, lifelong engagement with South Asia. He has worked as a producer for one of Boston's leading NPR stations, WBUR, for over 20 years, most recently as Executive Producer of the show Radio Boston, where he successfully built deeper and richer connections with the region, increasing listenership and making the show into the station's marquee program.
He has a long connection with Harvard and the Mittal Institute. Hitesh received his Master's of Arts degree from Harvard in Sanskrit and Indian Studies and was a PhD candidate in the Department of South Asian Studies. He has focused on classical Indian aesthetic philosophy, classical and modern literature and architecture, and modern politics. Additionally, Hitesh has been an Assistant and Acting Resident Dean at Harvard's Cabot House, and has contributed to several Mittal Institute programs over the years.
As our next Executive Director, Hitesh will oversee efforts to strengthen and expand the Mittal Institute's connections in South Asia, including with our office in Delhi. He will play an instrumental role in working with our donors and our expanding portfolio of endowed fellowships. He will also be responsible for working with faculty to find new and innovative connections to deepen our engagement with critical issues in the region. The Mittal Institute has grown tremendously in recent years, and Hitesh will be a key leader in advancing this strategic growth in this new phase.
I would like to thank the Search Committee, as well as many others who generously helped in the search process. I especially would like to thank Chelsea Ferrell, who has capably served as Interim Executive Director during this transition period.
Hitesh will formally take his post on Monday, December 7, but has graciously agreed to begin orienting before then. Please join me in welcoming Hitesh to Harvard.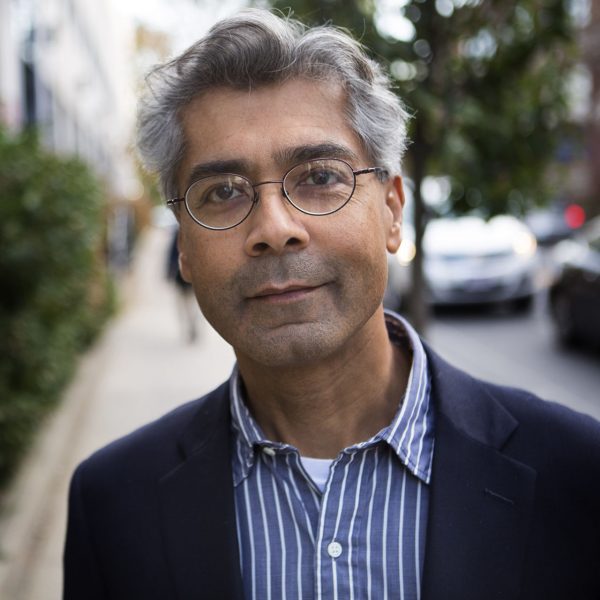 The Mittal Institute's Faculty Director, Prof. Tarun Khanna, announced the appointment of
Hitesh Hathi as Executive Director. He will join the Institute on Dec. 7, 2021.