Omidyar Grant for Innovative Solutions
Omidyar pic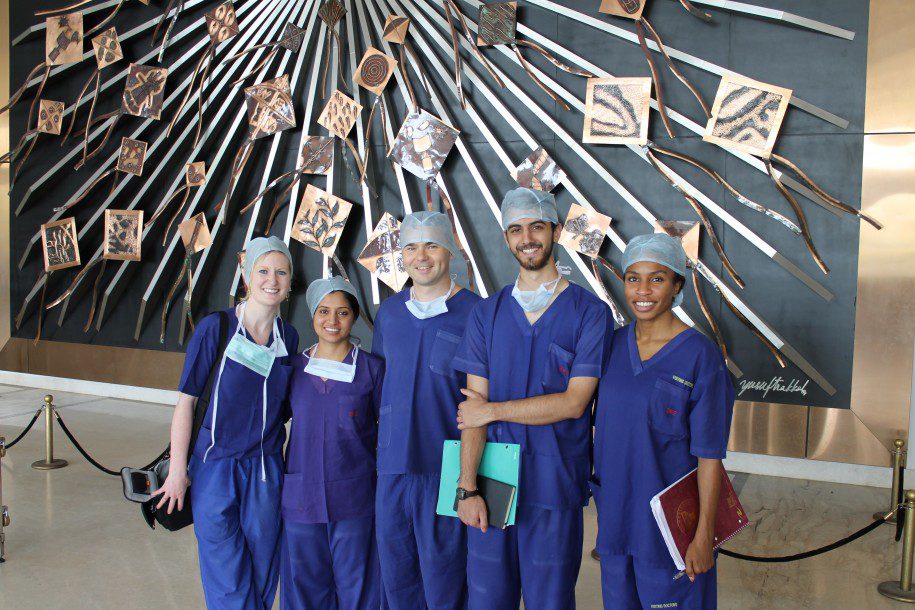 2013 Omidyar Grant for Entrepreneurship Recipients: 
Omidyar Grant for Entrepreneurship in South Asia
Omidyar Grant for Entrepreneurship in South Asia
The Grant for Entrepreneurship in South Asia (GESA) was an opportunity for students to pursue project(s) that provide entrepreneurial solutions to social and economic problems in South Asia.Projects took the form of a business plan, a plan to build a non‐profit, a plan to create a regulatory intervention, etc that solves a crisply stated, and significant, problem in a particular setting in South Asia.
Rabtt
Team Members: Imran Sarwar, Harvard Kennedy School
Saniya Ansar, Harvard Kennedy School
Haider Raza, Harvard Kennedy School
Nora Elsheikh, Harvard Graduate School of Education
Asad Husain, Harvard Business School
Rabtt is an initiative that aims to enhance the public education system in Pakistan through engaging public school students in short-term education camps and year-round workshops. These camps and workshops aim to develop critical and independent thinking abilities, confidence, tolerance and adaptability to new ideas among students. This project aims to assist the organization transition from its pilot phase and step towards its new 5 year growth plan. Curriculum reform and new engagement models will be tested during the summer camps, from June-Aug 2013, which will take place in Lahore, Pakistan.
GrowLanka
Team Members: Ishani Premaratne, Harvard College
Inesha Premaratne, Harvard College
Casimira Karunaratne, Harvard College
GrowLanka is an innovative, voice-based mobile system that delivers job alerts to job seekers in Northern Sri Lanka. In the aftermath of a 25+ year civil war that left behind more than 90,000
war widows, the region suffers from high unemployment rates due primarily to an information gap that exists between job seekers and employers. This means that employers have no capability to advertise job opportunities to the villagers who would be willing to work for the salary they offer, and thus, hundreds of jobs go unfilled in recently opened factories (as seen in May 2012 in the case of a newly opened MAS Holdings factory). We believe that it is unacceptable that so many jobs should go unfilled when so many are in need of work to support their families. GrowLanka will close this gap.
iSpace for Women
Team Members: Saurabh Agarwal, MPA Candidate, Harvard Kennedy School
Prem Ramaswami, MBA Candidate, Harvard Business School
As India's first women only technology space, iSpace for Women seeks to empower women by providing a technology enabled safe environment along with education support. Their proposal involves setting up a center with cyber café facilities for women and gradually move up the value chain to an incubation center. Cyber cafes are not frequented by women due safety and cleanliness issues, specifically involving the usage of cyber cafes by men to view pornography. There is also a need to provide more internet access to women who are often intimated by their male counters parts or do not find a conducive environment to learn. The target for this intervention is  middle income class working women, and will provide  internet access, printing; coffee, regular educational seminars, and training events. Using the funds from the Omidyar Grant for Entrepreneurship in South Asia, iSpace will create a pilot cyber café in Chennai, and hope to grow this into numerous cyber café chains.