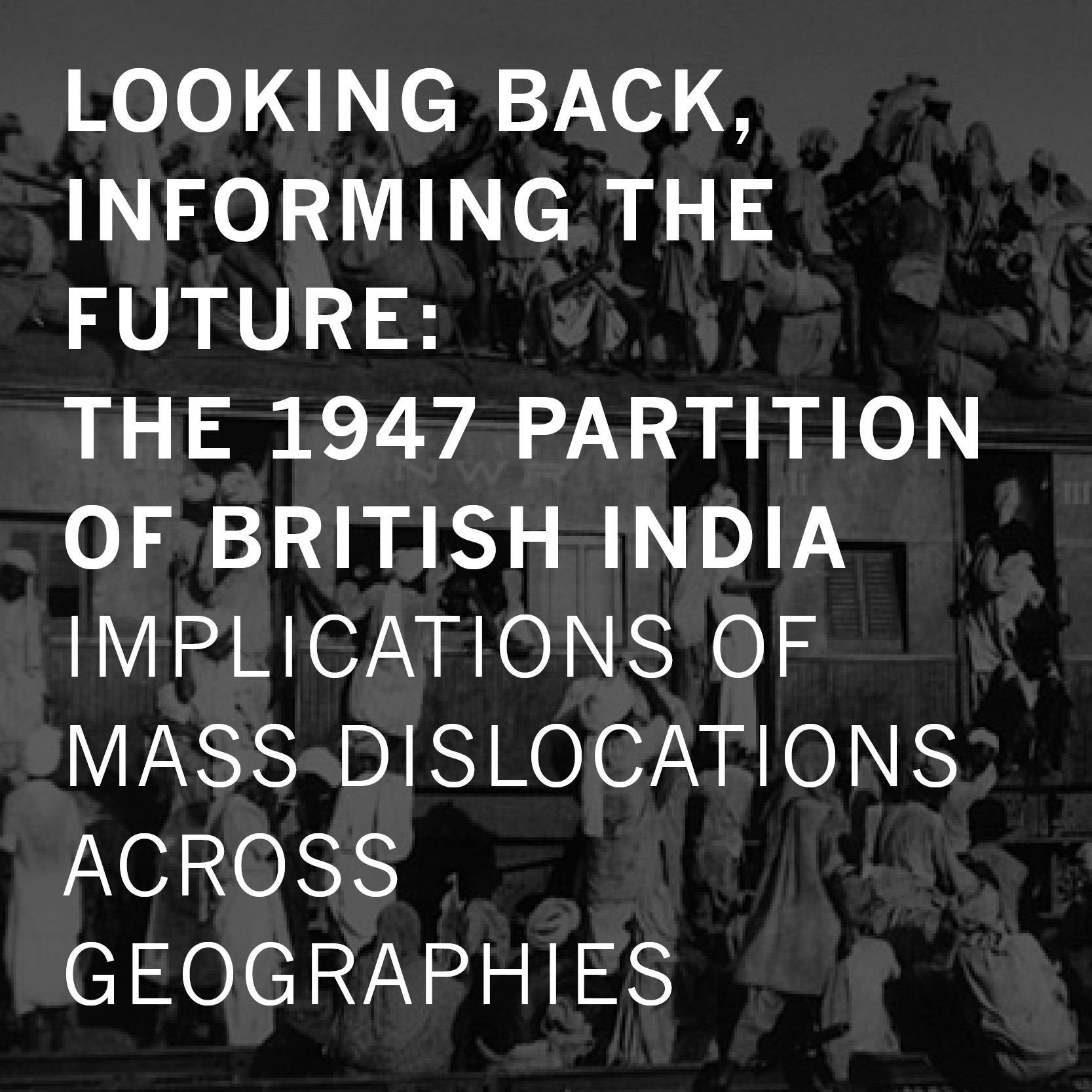 LOOKING BACK, INFORMING THE FUTURE:
The 1947 Partition of British India
Implications of Mass Dislocations Across Geographies
Despite abundant historical and political scholarship on Partition, and a growing literature of personal reflections, photo essays, oral history, and fiction, there remain gaps in our understanding of what transpired in the years prior to the Partition, during the months of forced migration and conflict and in the ongoing years of settlement and resettlement in the new states of India and Pakistan, and eventually Bangladesh. We have much to learn from the Partition about the complexities of large-scale human migration and resettlements. Such lessons can inform current cross border displacement and the corresponding growth of urban settlements cities. This multidisciplinary study incorporates research that examines questions not yet fully addressed by existing scholarship and deploys new methods to extract further insights from existing texts, documents, and maps of borders, border crossings, and patterns of urban assembly and growth.
Research seeks to develop a rich and empirically grounded understanding of Partition using extensive archival records of British India as well as the new Dominions – in the region, UK and US.
The project seeks to explore these issues of documentation and analysis through varied lenses: the demographic and humanitarian consequences of the Partition; a textual analysis of potentially inflammatory language through examination of formal speeches of world leaders and screeds issued by publications of ideologically organized civil society; and the examination of the physical forms, layout, and temporality of refugee camps and settlements established for Partition migrants.
Faculty Director: Jennifer Leaning Harvard School of Public Health, FXB Center, Harvard Medical School