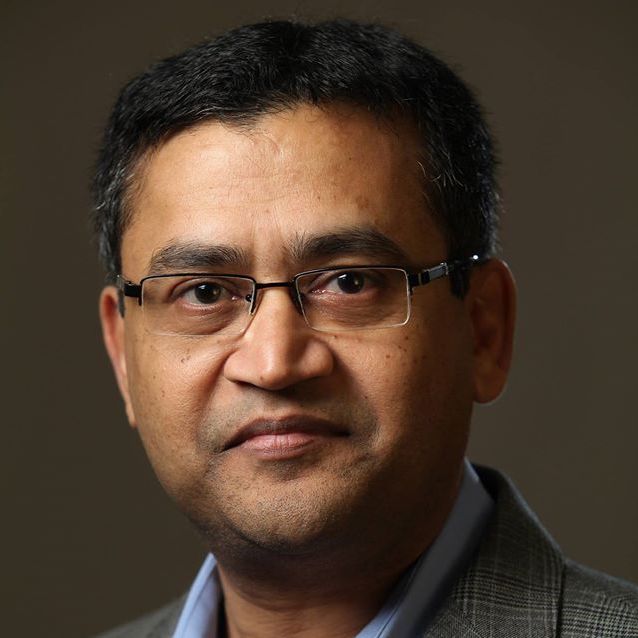 Ruhul Abid
Dr. Ruhul Abid is an Associate Professor at Brown University's Alpert Medical School, and an Executive Faculty Member at Brown Global Health Initiative. He received his MD from Dhaka Medical College, PhD from Nagoya University, Japan, and completed a fellowship at Harvard Medical School. Dr. Abid worked as faculty at Harvard Medical School from 2002 to 2011, before joining Brown University. ​Ruhul is the recipient of the American Heart Association's 2006 Young Investigator Award and the 2011 Warner Risau Award. His cardiovascular work is funded by the US National Institute of Health and American Heart Association, and his Global Health work is funded by the Grand Challenges Canada, UKAID, and UNFPA. Dr. Abid is the President of an international non-profit 501c(3) organization, Health and Education for All (HAEFA), that serves disadvantaged and displaced populations. Using an innovative solar-powered Electronic Medical Record system named NIROG and digital health cards developed by Dr. Abid, ​HAEFA has provided treatment and follow-up to 19,000 garment factory workers and rickshaw pullers, and has two Medical Centers in Kutupalong and Balukhali refugee camps that have provided treatment to 103,000 Rohingya refugees since October 2017.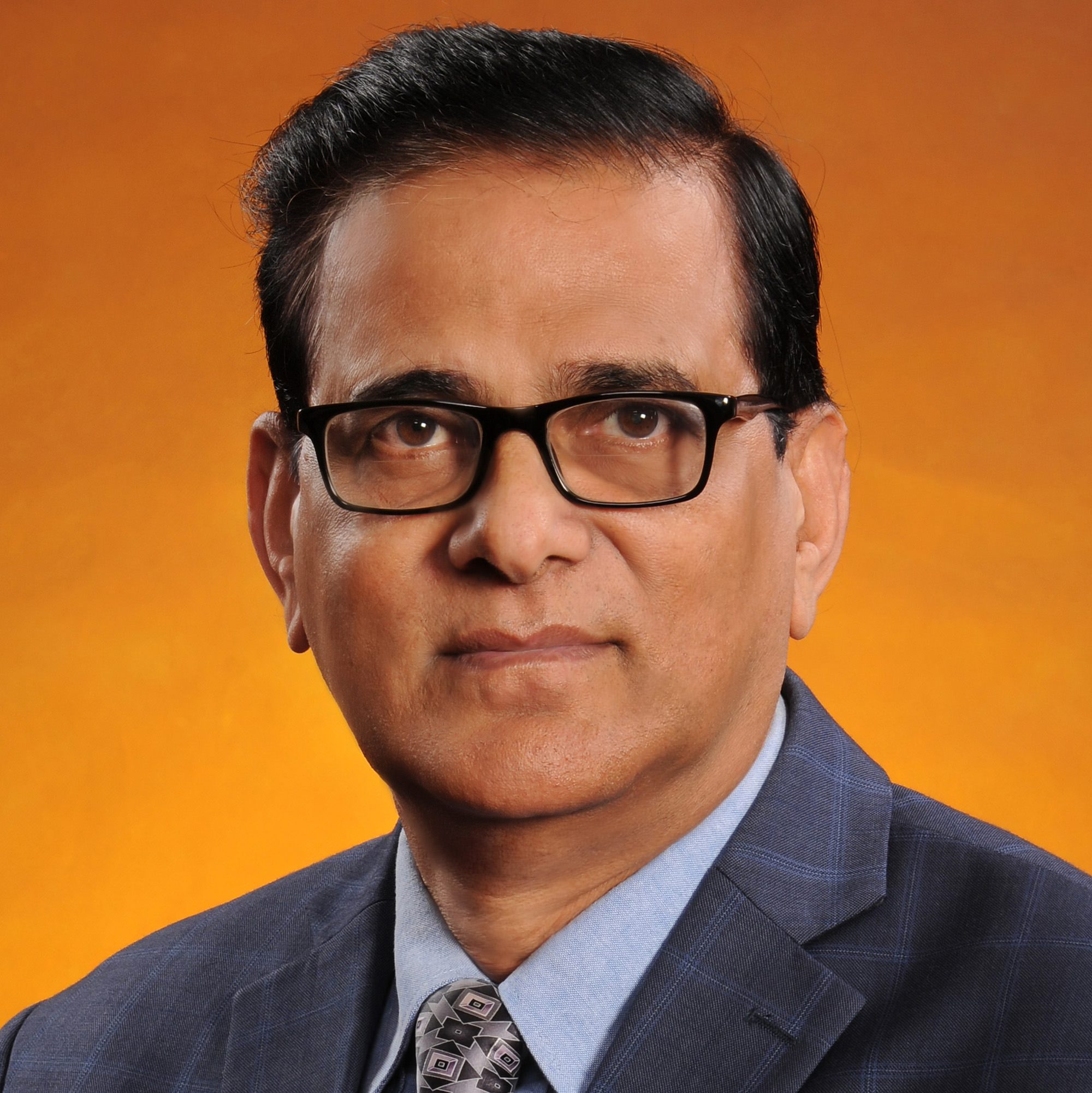 Shamsul Alam
Dr. Shamsul Alam received his MSc. in Agricultural Economics from Bangladesh Agricultural University in 1973, MA in Economics from Thammasat University, Bangkok in 1983, and Ph.D. in Economics from University of Newcastle upon Tyne, UK in 1991. From 1974–2015, Dr. Alam served as faculty at Bangladesh Agricultural University. During his tenure in academia, he served as a post-graduate Visiting Professor at Humboldt University, University of Ghent, and at the School of Development Economics, Wageningen University.
Dr. Alam joined as a Member of the Bangladesh Planning Commission in July 2009. Since then, he is the longest-serving Member of Bangladesh Planning Commission in its history. Dr. Alam earned the status of Senior Secretary in 2014 under the 10% quota of Honorable President of Bangladesh. Dr. Alam led the preparation of National Planning Documents as Member, General Economics Division, Bangladesh Planning Commission during the 2009-19 period, some of which are: Sixth Five Year Plan FY2011-FY15; Revised Accelerated Poverty Reduction Strategy Paper II (FY09-FY11) entitled, 'Steps Towards Change'; 'Perspective Plan of Bangladesh 2010-21- Making Vision 2021 a Reality'; National Sustainable Development Strategy (2011-2021) and First & Second Implementation Review of the Sixth Five Year Plan (1912). He also guided the preparation of the Bangladesh National Social Security Strategy (2015-2025), and the Seventh Five Year Plan (2016-2020). He led the preparation of the Bangladesh Delta Plan 2100 and the Bangladesh Vision 2041 and the associated Perspective Plan. He also steered the preparation of a number of evaluation and annual Progress Reports on MDGs (15) and SDGs (16).
South Asian Network for Economic Modeling awarded Dr. Shamsul Alam with the "Economist of Influence Award" in 2018. He has personally authored twelve research papers and other books on contemporary economic issues, as well as 50 journal articles worldwide. For knowledge and outstanding contribution to agricultural economics discipline, Bangladesh Agricultural Economist's Association awarded a Gold Medal to Dr. Alam during the 16th Biennial Conference in 2018 and Bangladesh Shikkha Porjobekkhok Society also honored Dr. Alam with "Rebel Poet Kazi Nazrul Islam Memorial Medal" in 2018. Bangladesh Agricultural University Old Boys Association awarded him Certificate of Honor in 2018 in Alumni Convention for excellence in teaching and research. On World Teachers' day in 2018 Dr. Alam was awarded a Certificate of Excellence for his contribution in teaching and research by the World Teachers' Day National Observation Committee 2018.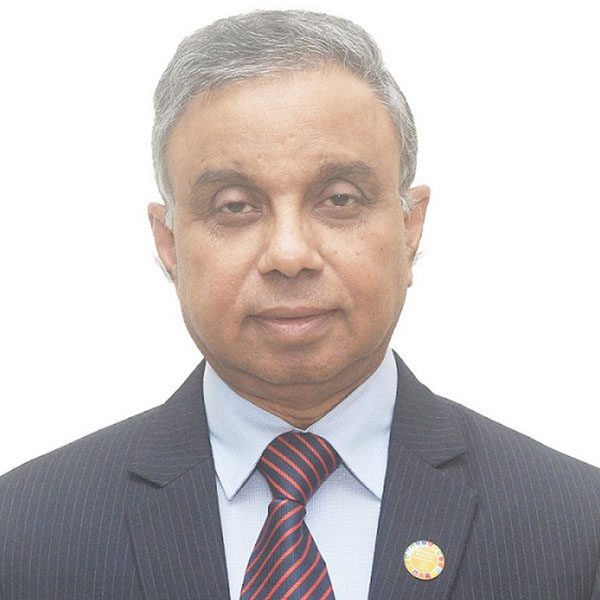 Abul Kalam Azad
Mr. Md. Abul Kalam Azad is responsible for Country Coordination of Sustainable Development Goal (SDGs) in Bangladesh. He leads the SDG planning and implementation from the Prime Minister's Office. Previously, he coordinated all administrative, development, and reform processes from the Prime Minister's Office as Principal Secretary to the Honorable Prime Minister of Bangladesh and as Secretary. For the last four years, he has supported and guided the implementation of 100 Economic Zones, dozens of hi-tech parks, several Public-Private Partnership initiatives, and supervised coordination of NGO activities in Bangladesh. As President of Bangladesh Scouts, he works on youth character-building in the country, the Asia-Pacific region, and globally. Mr. Azad worked for a long time in infrastructure development of power and energy in Bangladesh. His efforts enabled Bangladesh to triple its power generation capacity over the span of four years. ICT activities of Bangladesh enabled him to lead the Bangladesh Civil Service in administrative reform to reduce time, cost, and visit (TCV), while providing service to the citizens.
Gary Bass
Gary Bass, a Professor of Politics and International Affairs at Princeton University, is the author of ​The Blood Telegram: Nixon, Kissinger, and a Forgotten Genocide​ (Knopf); ​Freedom's Battle: The Origins of Humanitarian Intervention​ (Knopf); and ​Stay the Hand of Vengeance: The Politics of War Crimes Tribunals (​Princeton University Press).​ The Blood Telegram​ was a Pulitzer Prize finalist and won the Arthur Ross Book Award from the Council on Foreign Relations, the Bernard Schwartz Book Award from the Asia Society, the Lionel Gelber Prize, the Cundill Prize, and the Ramnath Goenka Award in India. Bass has written for ​International Security, Philosophy & Public Affairs, The Yale Journal of International Law, Daedalus,​ and other journals. A former reporter for ​The Economist​, he writes often for ​The New York Times,​ and has also written for ​The New Yorker, The Washington Post, The Atlantic, Foreign Affairs,​ and other publications.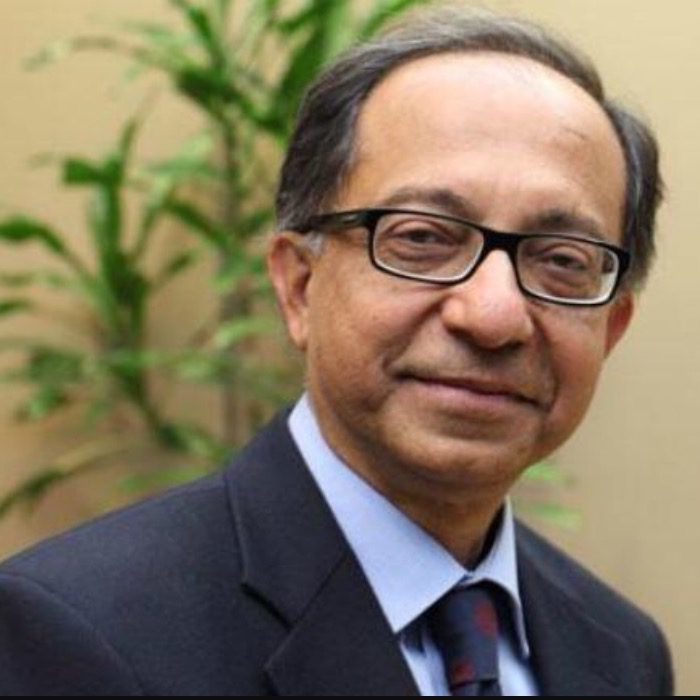 Kaushik Basu
Kaushik Basu is Professor of Economics and the C. Marks Professor of International Studies at Cornell University, and former Senior Vice President and Chief Economist of the World Bank (2012-16). From December 2009 to July 2012, he served as the Chief Economic Advisor (CEA) to the Government of India at the Ministry of Finance. Until 2009, he was Chairman of the Department of Economics, and during 2006-9 he was Director of the Center for Analytic Economics at Cornell.
He is currently President of the International Economic Association (2017-2020). He was the fourth President of the Human Development and Capabilities Association, founded by Amartya Sen. He has held advisory posts with the ILO, the World Bank, the Reserve Bank of India and was, for several years, a member of the steering committee of the Expert Group of Development Issues set up by the Swedish Government. He has also served as a member of the Board of Directors of the Exim Bank of India.
In May 2008 he was awarded one of India's highest civilian awards, the Padma Bhushan, by the President of India. He has received several honorary degrees, including doctorates from IIT Bombay, Fordham University, and Bath University.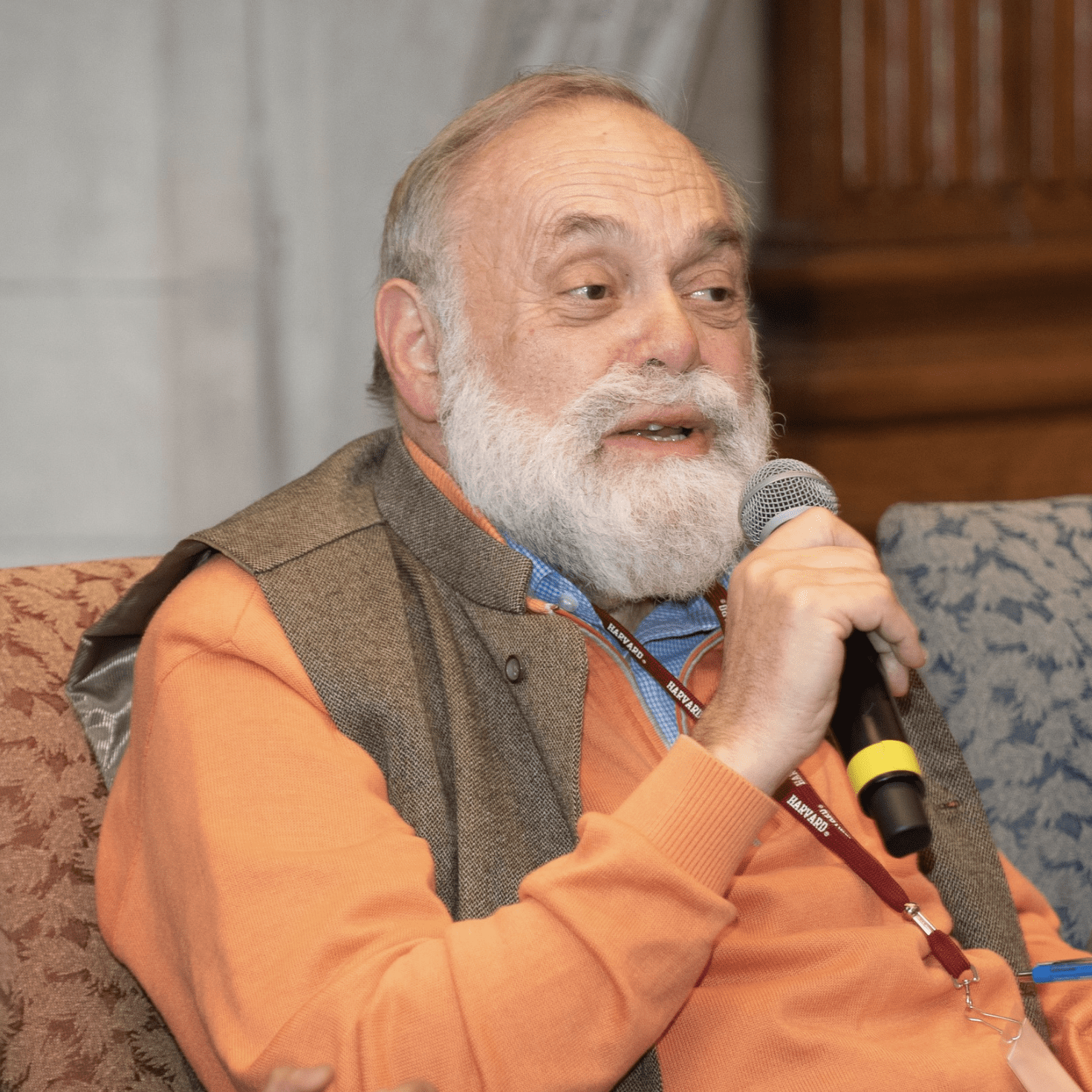 Richard Cash
Dr. Cash and his colleagues conducted the first clinical trials of Oral Rehydration Therapy (ORT) in adult and pediatric cholera patients and patients with other infectious causes of diarrhea at the Cholera Research Laboratory (now ICDDR,B) in Bangladesh. Other in-country studies included the first field trials and community-based trials of ORT and the use of amino acids (glycine) as an additional substrate. He was the Principal Investigator of the Applied Diarrheal Disease Research (ADDR) Project, a program that assisted developing country scientists to hone their research skills by conducting their own research projects. Over 150 studies, involving more than 350 investigators were funded in twelve countries in Africa, Asia, and Latin America, leading to over 275 publications. Research priorities included: behavioral studies of caretakers and providers; foods and fluids; prevention of diarrhea; persistent diarrhea; and acute respiratory infection and nutrition. Dr. Cash also directed a program in research ethics that focused on training for fellows from Asia, and research ethics workshops at HSPH and in 12 countries. He is the senior editor of "Casebook on Ethical Issues in International Health Research", a WHO publication.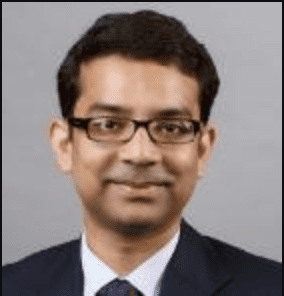 Prithwiraj Choudhury
Prithwiraj (Raj) Choudhury is the Lumry Family Associate Professor in the Technology and Operations Management Unit at the Harvard Business School. He was an Assistant Professor at Wharton prior to joining HBS. He studies the Geography of Work and Geographic Mobility: how cross-border migration, within-country migration, intra-firm geographic mobility and temporary migration affects productivity and innovation outcomes of knowledge workers within multinational and multilocation firms. His research also studies how firms can create value by mitigating migration frictions via policies such as hiring arbitrage and allowing workers to work from anywhere. In a separate stream of research, he studies how Machine Learning methods could be used in research and practice.
His research has been published or is forthcoming in Organization Science, Strategic Management Journal, Review of Financial Studies, Harvard Business Review, Journal of International Business Studies, and has been cited in the Wall Street Journal and Forbes among other outlets. He won the 2017 Best Paper Award in Strategic Human Capital by the Strategic Management Society and the 2018 Emerging Scholar Award by the Academy of Management. He earned his Doctorate from the Harvard Business School and has degrees from the Indian Institute of Technology and Indian Institute of Management. Prior to academia, he worked at McKinsey & Company, Microsoft and IBM.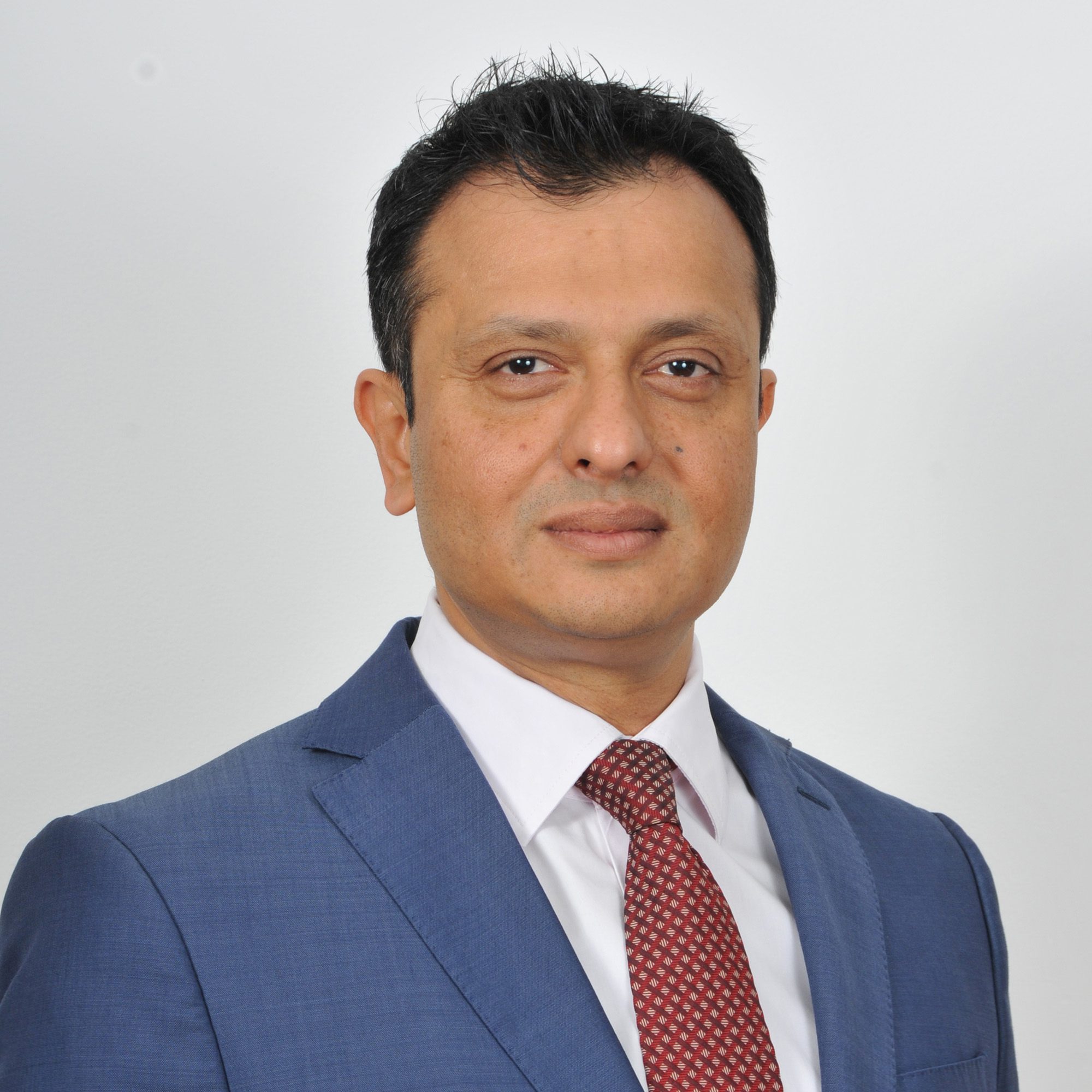 Abu Bakar Chowdhury
Mr. Chowdhury is the Managing Director and Chief Financial Officer at ASMA Capital Partners B.S.C. (c). He is a member of the Management Committee and, alongside his role within the investment decision-making process, is responsible for the finance function at ASMA Capital. He is also a member of the Board of Directors of several investee companies of the Fund. Previously, Mr. Chowdhury was a Managing Partner at EMP Bahrain and was responsible for managing IDBIF I, which returned in excess of US$1.2billion to the investors. Prior to EMP Bahrain, Mr. Chowdhury was with Credit Suisse and Deutsche Bank.
Paban Chowdhury
Paban Chowdhury obtained an MBA from the Institute of Business Administration (IBA), University of Dhaka. He joined Bangladesh Civil Service, BCS (Administration) in 1986 as an Assistant Commissioner. Afterwards, he served the Government of Bangladesh in various capacities of Senior Assistant Secretary, Ministry of Fisheries & Livestock, Ministry of Foreign Affairs and First Secretary, Embassy of Bangladesh, Thailand as Deputy Secretary, Ministry of Public Administration and as Director (Finance), Ministry of Foreign Affairs. He also worked as Counsellor, Minister (Political) and CDA, Embassy of Bangladesh, Thailand.
At the Prime Minister's Office, he worked as a Director General. Today, he serves as Executive Chairman, Bangladesh Economic Zones Authority (BEZA), Prime Minister's Office. As Executive Chairman, he has worked to achieve the mission of establishing 100 Economic Zones in the country over the next 15 years, which is expected to generate 10 million jobs directly and indirectly and increase additional export/production to USD 40 billion. Under his leadership, BEZA is developing five Exclusive Economic Zones for Japanese, Chinese, and Indian investors. He is actively engaged in formulating regulatory, infrastructural, and industrial policies and frameworks to promote the establishment of Economic Zones in the country.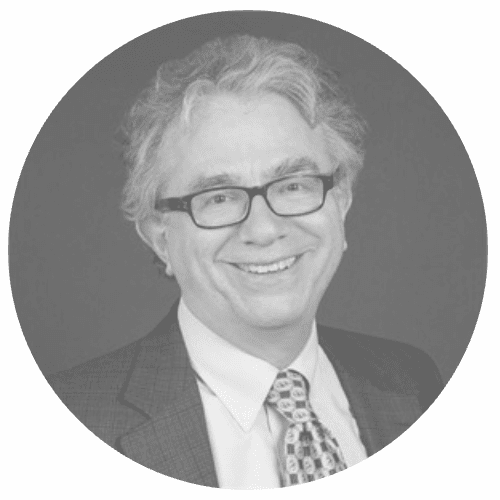 Jeffrey Frankel
Jeffrey A. Frankel is James W. Harpel Professor of Capital Formation and Growth. He is a Research Associate at the National Bureau of Economic Research, and on the NBER Business Cycle Dating Committee which officially declares recessions. He served at the Council of Economic Advisers in 1983-84 and 1996-99. As CEA Member in the Clinton Administration, Frankel's responsibilities included international economics, macroeconomics, and the environment. Before coming to Harvard in 1999, he was Professor of Economics at the University of California at Berkeley. His research interests include currencies, commodities, crises, international finance, monetary policy, fiscal policy, regional trade blocs, and international environmental issues. Born in San Francisco, he graduated from Swarthmore College, and received his economics PhD from MIT.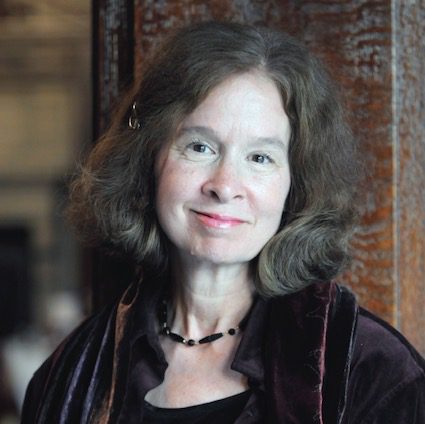 Linda Harrar
Linda Harrar is Senior Program Manager for WGBH's Green Media Project and Innovation IdeaLab. In these roles, she encourages the development of public television, radio, and web programming on environmental topics for all ages. Ms. Harrar is a former NOVA Science Series producer for American Public Broadcasting nationwide, making 20 documentaries through the course of her career, including the first international documentary on the Antarctic ozone hole. She created and served as Senior Producer of the 10-part public television series Race to Save the Planet, which was filmed in 35 countries around the world. She also served as Senior Content Director of Rx for Survival: A Global Health Challenge, which won the Emmy for Best Documentary Series in 2005. She has been co-Executive Producer of World in the Balance and writer of Wild Ways: Corridors of Life. She serves on the Board of World Education (worlded.org) and is a member of the Filmmakers Collaborative.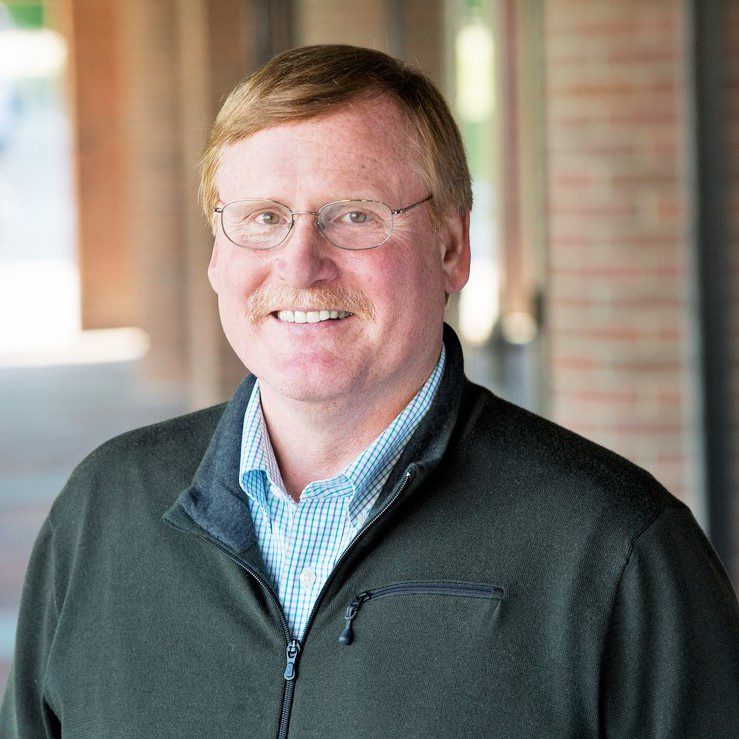 Stuart Hart
Stuart L. Hart is one of the world's top authorities on the implications of environment and poverty for business strategy. According to Bloomberg Businessweek, he is "one of the founding fathers of the 'base of the pyramid' economic theory." Hart is Professor and Steven Grossman Distinguished Fellow in Sustainable Business at the University of Vermont's Grossman School of Business and Co-Founder of the School's Sustainable Innovation MBA Program. He is also S.C. Johnson Chair Emeritus in Sustainable Global Enterprise and Professor Emeritus of Management at Cornell University's Johnson Graduate School of Management, where he founded the Center for Sustainable Global Enterprise. Hart is also Founder and President of Enterprise for a Sustainable World, Founder of the BoP Global Network, Founding Director of the Emergent Institute in Bangalore, India, and a member of the Net Impact Board. He has published more than 100 papers and authored or edited nine books with over 35,000 Google Scholar citations. His article "Beyond Greening: Strategies for a Sustainable World" won the McKinsey Award for Best Article in the ​Harvard Business Review for 1997 and helped launch the movement for corporate sustainability. With C.K. Prahalad, Hart also wrote the path-breaking 2002 article "The Fortune at the Bottom of the Pyramid," which provided the first articulation of how business could profitably serve the needs of the four billion poor in the developing world. His best-selling book, ​Capitalism at the Crossroads, published in 2005 was selected by Cambridge University as one of the top 50 books on sustainability of all-time; the third edition of the book was published in 2010.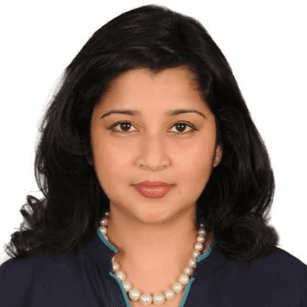 Zareen Mahmud Hosein
Zareen Mahmud Hosein is the Founder and ED of HerStory Foundation. The organization focuses on empowerment of women and girls in Bangladesh through storytelling, capacity building, and awareness. She is also the Founding Partner of Snehasish Mahmud & Co., Chartered Accountants. Ms. Hosein is the Editor of the books HerStories: Adventures of Supergirls, Vol 1 and 2, collections of stories of homegrown supergirls. She is also the Managing Editor of taramonbd.com, an online media platform for and by women. Ms. Hosein serves on the Boards of the Aga Khan Foundation Bangladesh, Shasha Denims Limited and Ghashful, an NGO-MFI. She is the President-Elect of Entrepreneurs' Organization Bangladesh. Ms. Hosein is the recipient of the Women of Excellence Award from the Women Economic Forum in 2018 in New Delhi, India. Ms. Hosein started her career in the New York City Mayor's Budget Office, then worked in KPMG LLP in New York before moving to Bangladesh. She has a BA in Economics from Smith College and an MPA from New York University. She is a Certified Public Accountant and a Fellow of the Institute of Chartered Accountants of Bangladesh.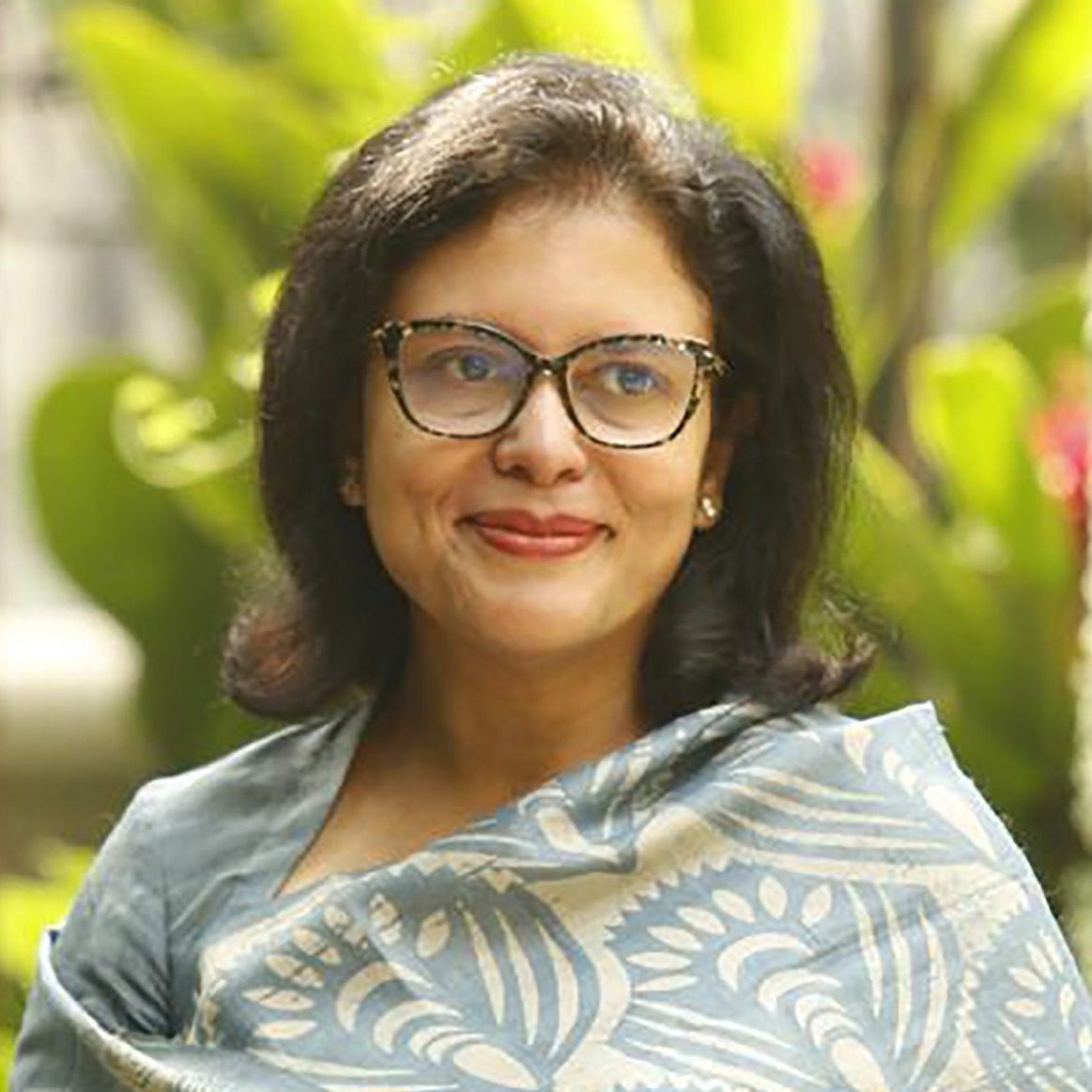 Rubana Huq
Rubana Huq is a businesswoman and a poet. While she is the first female BGMEA president, she is quick to point out that she is the first occupant of the post who has a PhD. She is also the Managing Director of Mohammadi Group, a family business conglomerate whose journey began exporting readymade garments, and has since diversified into software, digital distribution, real estate, and power generation. The group's latest is the launch of a television channel called Nagorik. She he was featured in BBC's 100 Women. Huq won the SAARC Literary Award for her poems in 2006. Her first book of poems is titled Time of My Life. She is the former CEO of TV Southasia, a collaborative platform of South Asian electronic media based in Kolkata. She also sits on the board of trustees for the Asian University for Women. Huq holds a PhD in English Literature from Jadavpur University in Kolkata and a M.A. in English from East West University in Dhaka. In earlier years, she was educated at Viqarunnisa Noon School and Holy Cross College.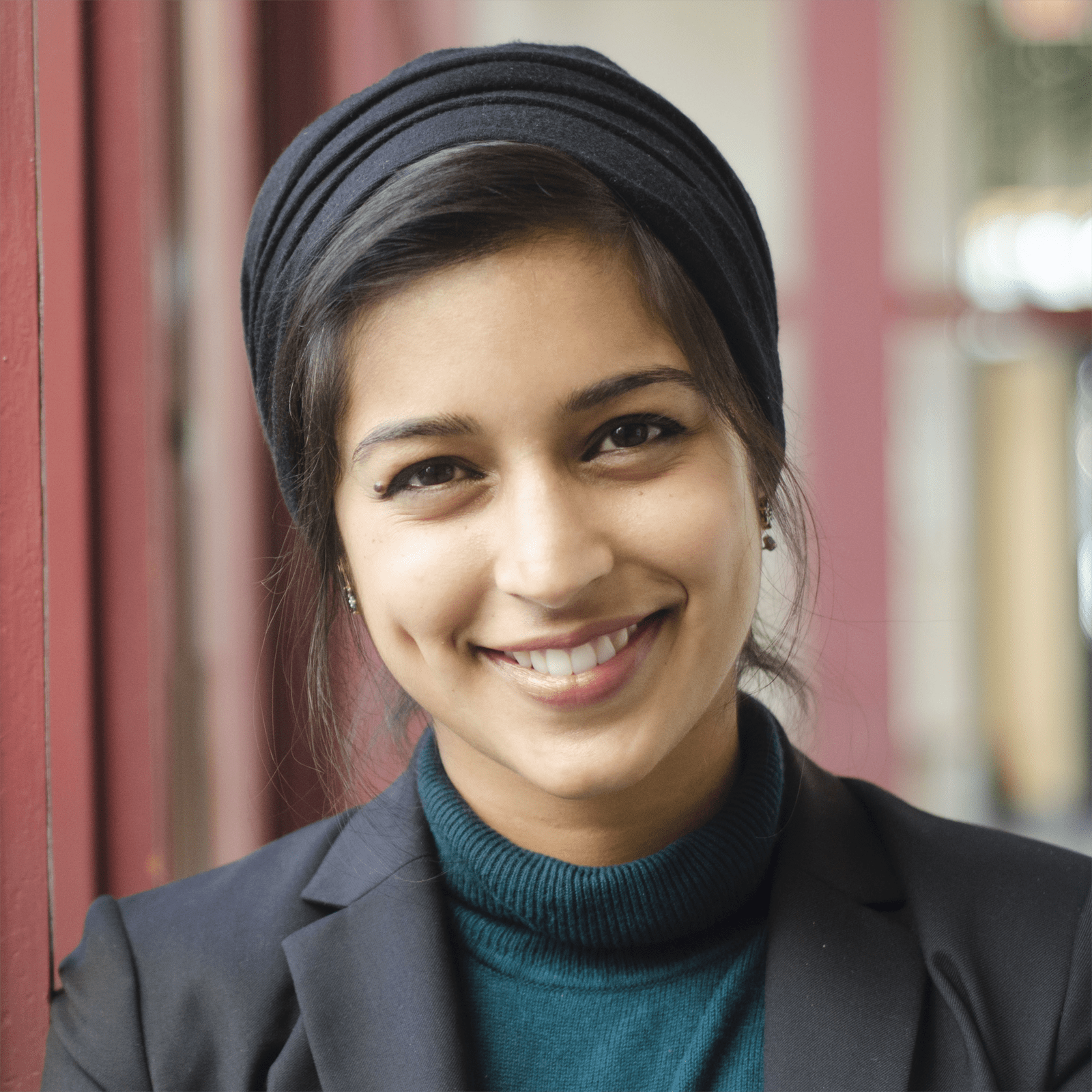 Reshmaan Hussam
Reshmaan Hussam is a Development Economist and Assistant Professor at Harvard Business School. Her research explores questions at the intersection of development, behavioral, and health economics. Considering the puzzle of the ubiquitously low adoption of many low-cost, high-return goods, behaviors, and technologies in the developing world, she explores the role of learning and habit formation in sustained behavioral change. She also examines how to utilize community information to optimally allocate capital to microentrepreneurs as well as how digitization of financial services impacts financial inclusion in resource-poor settings. Her most recent work engages refugee populations including the Rohingya of Myanmar, estimating the costs of forced idleness on psychosocial wellbeing and documenting refugee preferences for repatriation, integration, and resettlement. Dr. Hussam completed her PhD and BS in economics at the Massachusetts Institute of Technology.
Ira Jackson
As a Visiting Lecturer at Harvard University, Ira Jackson will co-teach a fall course on leadership in social change with Professor Christopher Winship. Jackson has held a variety of leadership positions in government, business, higher education and the nonprofit sectors. In government, he served as a top aide to Newark, New Jersey Mayor Kenneth Gibson and Boston Mayor Kevin White; and as Massachusetts Commissioner of Revenue under Governor Mike Dukakis. In business, for a dozen years he was Executive Vice President of BankBoston and helped to create its innovative inner city bank-within-a-bank, First Community Bank. In higher education, as Senior Associate Dean, he served as Graham Allison's deputy in the building of the modern Harvard Kennedy School, and created the School's Forum. He also served as Director of HKS's Center for Business and Government, Dean of the Peter Drucker School of Management at Claremont Graduate University, Vice Provost of UMass Boston, and Executive Vice President of Brandeis University. Jackson has been active in a number of nonprofit and civic initiatives, including CityYear, the New England Council (which he chaired), the New England Holocaust Memorial, Facing History and Ourselves, and the Commonwealth Summit and the Civic Action Project (which he co-founded). He is interested in public-private partnerships, cross-sectoral collaboration, innovation in government, responsibility in business, and impact in the nonprofit sectors.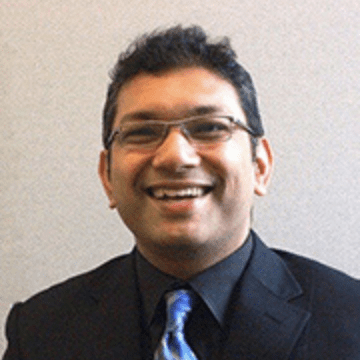 Farhan Karim
Farhan Karim is Assistant Professor of Architectural History at Kansas University. Prior to joining the faculty, Karim taught at the Bangladesh University of Engineering and Technology (BUET) and the University of Asia Pacific. Karim received a PhD in architectural history from the University of Sydney, Australia. He earned his Bachelors and Masters degrees in architecture from the BUET. Two historiographic agendas that shaped his research and teachings are to construct a global architectural history from the micro narrations of geopolitically segregated nation-states, and to examine architectural history from an interdisciplinary perspective of cultural transformation. His PhD thesis, Global Transference of Architectural Modernism: India Between 1937 and 1959, studies an array of colonial and postcolonial home exhibitions in which, he argues, the emerging notion of third world modernism were entangled with a desire for universal modernism. By studying the formation, idealization, and representation of third world modernism, his research situates architectural history within the Cold War cultural politics in South Asia.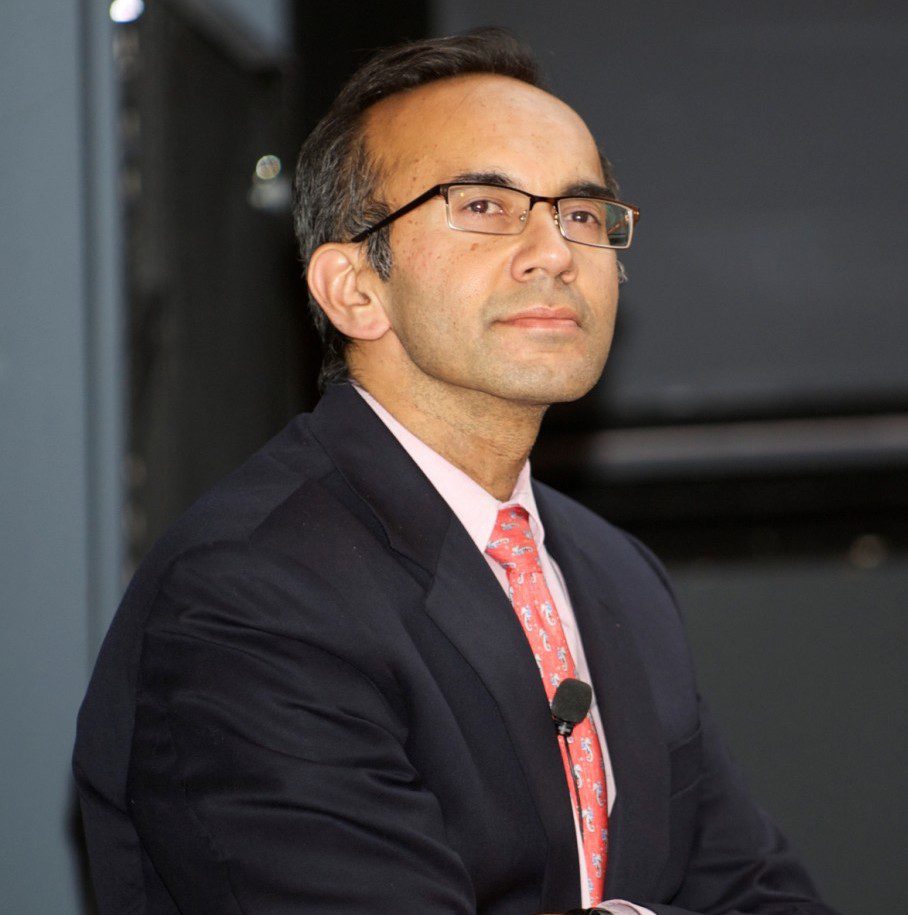 Tarun Khanna
Tarun Khanna is the Jorge Paulo Lemann Professor at the Harvard Business School, where he has sought for two decades to study the drivers of entrepreneurship in emerging markets as a means of economic and social development. At HBS since 1993, after obtaining degrees from Princeton and Harvard, he has taught courses on strategy, corporate governance and international business to MBA and Ph.D. students and senior executives. For many years, he has served as the Faculty Chair for HBS activities in India and South Asia.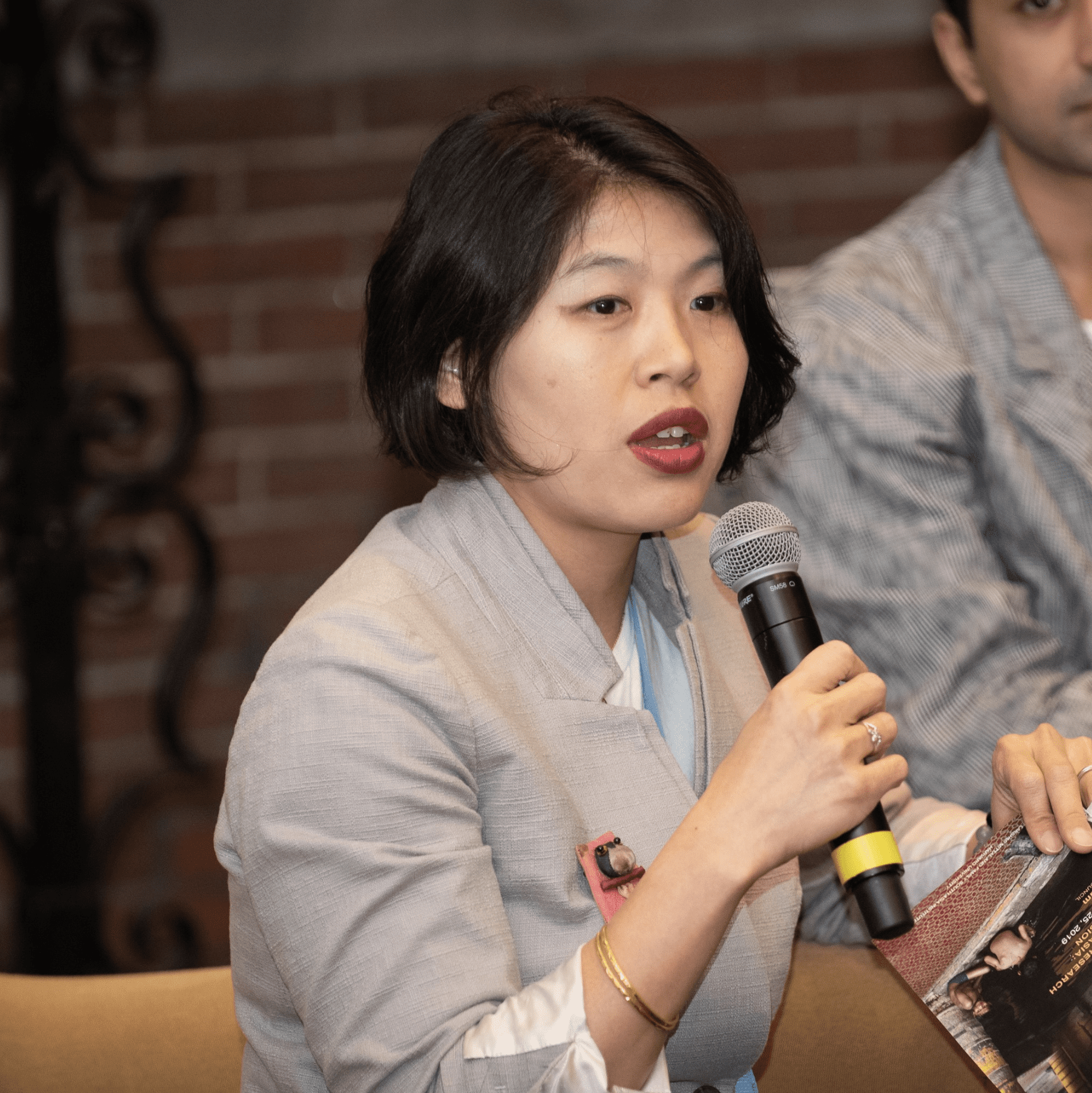 Jinah Kim
Jinah Kim (PhD, UC Berkeley) teaches South and Southeast Asian art. Professor Kim's research and teaching interests cover a broad range of topics with special interests in text-image relationships, female representations and patronage, re-appropriation of sacred objects, and post-colonial discourse in the field of South and Southeast Asian Art. Her first book, Receptacle of the Sacred: Illustrated Manuscripts and the Buddhist Book Cult in South Asia, was published by UC Press in 2013 (AAS Bernard Cohn Prize honorable mention 2015). She is currently finishing her second book, "Garlands of Visions: Tantric Vision Practices and a Material History of Indian Painting," which demonstrates how "pothi" manuscripts enabled material transformation of Indian painting into a portable media that can help transfer a vast amount of visual knowledge across great distances. Her publications explore diverse topics such as the female patronage of Buddhist art in medieval South Asia, the development of visual vernaculars in Indian manuscript painting, and a complex history of re-appropriation of a religious site like Angkor Wat. In addition to her academic research, she is developing a digital humanities project on color, which will serve as an online portal and a searchable, open database for existing and future research on pigments. She is also co-curating an exhibition on Nepalese Buddhist ritual art to open in Fall 2019.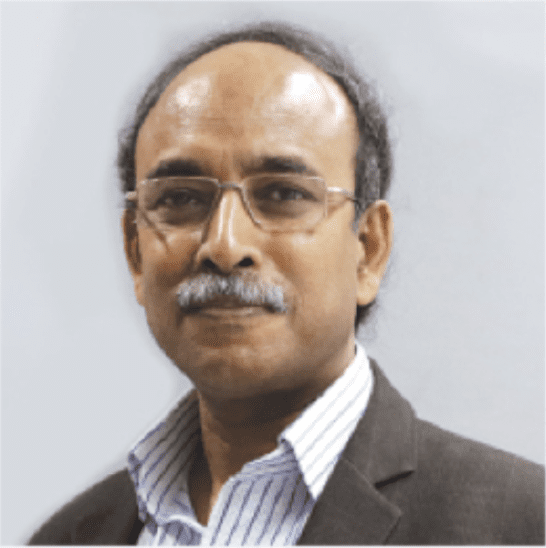 Muhammad Musa
Dr. Muhammad Musa is the Executive Director of BRAC International. He comes with an extensive background in leading humanitarian, social development, and public health organisations at national, international, and cross-cultural settings. Previously, Dr. Musa served as the Executive Director of BRAC Bangladesh, where he successfully upheld BRAC's mission to eliminate poverty and inequality. Under his leadership, BRAC launched the Humanitarian Crisis Management Programme in Cox's Bazar, Bangladesh, in August 2017, which has given BRAC a strong foundation to stand beside people in crisis anywhere in the world. Prior to joining BRAC, Dr. Musa worked with CARE International for 32 years. Twenty of those years were spent working in Ethiopia, Uganda, South Sudan, Tanzania, Thailand, India, and Bangladesh. He also worked as the Asia Regional Director for CARE International for five years. Dr. Musa has been successful in bringing convergence of philanthropic approaches and entrepreneurial methodologies to create sustainable development programming that achieves impact on poverty at large scale.
Dr. Musa has a proven track record in strategic leadership, governing board management, and successfully chairing a financial institution and an information technology company in Bangladesh for four years. His expertise lies in external relationship management, brand-building, communications, and fundraising for development projects. Being adept at people management and conflict resolution, Dr. Musa has established a reputation for leading complex organizational change processes in multicultural settings. He is known for his unique ability to attract and develop young professionals for humanitarian and social development leadership roles. He is also an internationally recognized senior management trainer. Dr. Musa holds a Master's degree in Public Health from Johns Hopkins University, and a post-graduate diploma in Maternal and Child Nutrition from the Netherlands. He completed his Bachelor of Medicine and Bachelor of Surgery (MBBS) at Chittagong Medical College, Bangladesh.
Maung Nyeu
Maung Nyeu, a research scientist at New York University, is the founder and executive director of Our Golden Hour, an organization committed to extending educational opportunities for children in marginalized communities and underserved areas. He is an award-winning author of children's books and multilingual picture dictionaries. He was nominated as one of the fifty most inspiring stories by BBC World Service. He also co-authored books published by Organization for Economic Co-operation and Development. His research interests include education policy, language revitalization, and fostering love of learning through art and culture. Maung Nyeu's work has been featured in the Harvard Graduate School of Education, the Lakshmi Mittal and Family South Asia Institute, the Harvard Peabody Museum, the United Nations, the Smithsonian Institution, and the National Geographic Society. Maung Nyeu is a graduate of University of Southern California and Harvard Graduate School of Education. He serves as co-chair of Indigenous Knowledge and the Academy in the Comparative and International Education Society.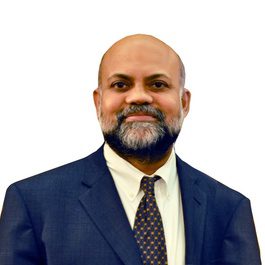 Iqbal Quadir
Iqbal Quadir is a Senior Fellow with the Belfer Center for Science and International Affairs. Iqbal Quadir has been teaching at Harvard and MIT since 2001. After teaching at Harvard Kennedy School for four years, he moved to MIT in 2005 where he founded and, for next decade, directed the Legatum Center for Development and Entrepreneurship. As an MIT Professor of Practice, he taught and mentored about 200 student entrepreneurs. He returned to the Kennedy School in 2018 as a Senior Fellow. For more than 25 years, Quadir has been building and helping others build large enterprises to serve and economically-empower average citizens in low-income countries. The companies he created or co-created serve more than 100 million people today. Quadir's efforts reflect his philosophy that this approach is the best way to uplift these countries and contribute to global peace and prosperity. In promoting this philosophy, he co-founded and co-edited Innovations, an MIT Press journal focused on entrepreneurial solutions to global challenges, which has now run for 12 years. Quadir is credited with being the first to envision the potential of digital mobile phones to transform low-income countries.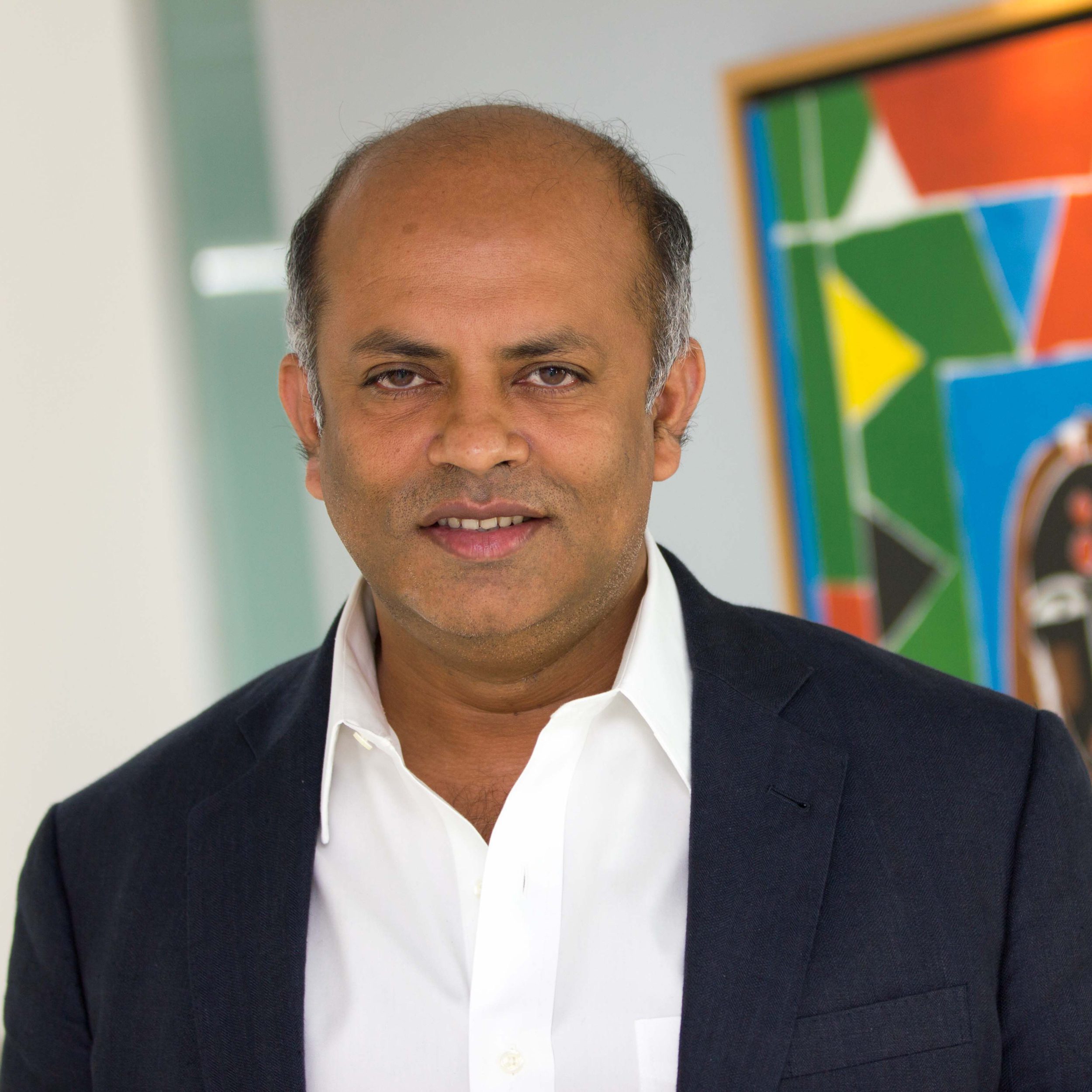 Khalid Quadir
Khalid Quadir has more than 25 years' experience in private equity, investment banking, and entrepreneurship in the United States and Bangladesh. He launched Frontier Fund, the first private equity fund in Bangladesh, in partnership with Brummer & Partners AB of Stockhom, Sweden. Frontier's investors include international institutions and family offices. Frontier deployed USD 200m plus to grow businesses in Bangladesh. Quadir is a graduate of Middlebury College and was awarded a business fellowship at Stanford University, California in 2003. He began his career in investment banking at CIBC with subsequent roles at Hambros Plc and Bank of America in New York.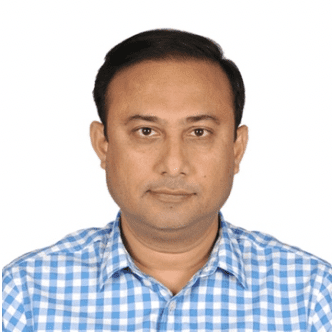 Aminur Rashid
Md Aminur Rashid is an entrepreneur operating in diversified fields. After obtaining his MBA from Institute of Business Administration (IBA), the top business school in Bangladesh, he worked for 12 years with Siemens AG's Bangladesh office, then started his own business that reached 300 million USD turnover in a short period of time. Emerging Credit Rating Agency has rated Edison Group "AA+" due to its strength in corporate governance, finance, management, and business processes. He is the co-founder of Symphony Brand, a market leader in Bangladesh that has been rated the top mobile phone brand in Bangladesh for 3 consecutive years. Out of many other startups and new ventures, two are worth mentioning: One is the leading e-commerce company, Pickaboo, in 2017 and 2018 rated the best e-commerce site in Bangladesh by Brand Forum due to trust and customer satisfaction; another is the recently launched footwear factory taking orders for shoes from brands including Deichmann, Fila, H&M, Decathlon, Aldo, Gap, and Merrel. Aminur Rashid and his Edison Group's continued success in different business areas reflect the tremendous potential of Bangladesh.
Mahfuz Sadique
In a decade and a half as a journalist, most of it with BBC News – from Bush House to Broadcasting House – Mahfuz Sadique has been a foreign news correspondent, including in Bangladesh during 2013-14; radio presenter on BBC World Service; television producer on BBC World News; digital content producer and a news editor. Starting in print newsrooms in Dhaka early on, after a brief stint as a manager in corporate banking at Citi, since 2007, Mahfuz has worked on Peabody, BAFTA, Radio Academy and Emmy award-winning BBC programmes, stories and coverage. Mahfuz is also Equality/Diversity Co-rep, BBC London branch, National Union of Journalists (NUJ).
Mahfuz was nominated as a Fellow of the Royal Society of Arts (RSA) in 2018. Outside the BBC, Mahfuz is a Research Associate at the Centre for Global Media and Communications, SOAS, University of London and guest lectures on media and the UN Sustainable Development Goals (SDG) at the Copernicus Institute of Sustainable Development, Utrecht University. He is Trustee of Camden Giving, a charity working to overcome inequality in London's Borough of Camden. He is a Governor of Christopher Hatton, an outstanding central London school.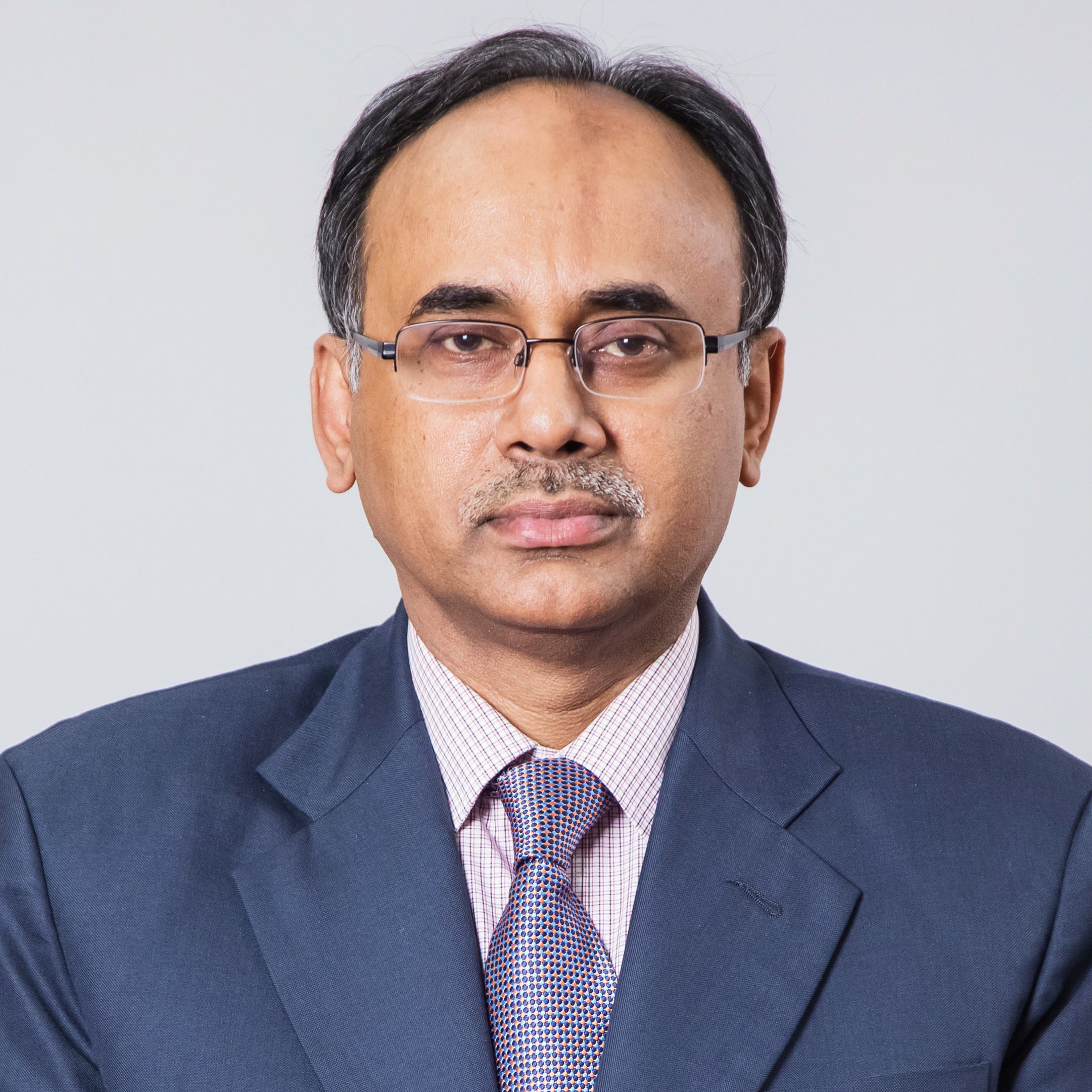 Abdur Rouf Talukder
Mr. Abdur Rouf Talukder has been working as Finance Secretary, Ministry of Finance since July 2018. Mr. Talukder joined the Bangladesh Civil Service in February 1988. He has worked in a wide range of government positions in his long career, but his specialization is in public finance and economic management. In the Finance Division, he contributed in important areas like budgetary reform, macroeconomic management, etc. He was instrumental in implementing Medium Term Budget Framework during 2005-06 and new Budget and Accounting Classification System in 2017-18. He is a passionate advocate of reform in Public Financial Management (PFM) including introduction of IT in PFM and one of the key contributors in drafting the Public Money and Budget Management Act in 2009.
Apart from his long career in the Finance Division, Mr. Talukder has worked in the Ministry of Industries, Ministry of Food, and Ministry of Information. He also worked in the Bangladesh High Commission, Malaysia as First Secretary (Commercial).
As Secretary of Finance Division, he is Director, Board of Directors of the Central Bank of Bangladesh; Chairman of Bangladesh Infrastructure Finance Fund Limited; Chairman, National Human Resource Development Fund; Deputy Chairman, Saudi Bangladesh Industrial & Agricultural Investment Company Limited; Board member, Bangladesh Institute of Development Studies (BIDS); Director, Board of Biman Bangladesh Airlines; Director, Infrastructure Development Company Ltd. (IDCOL) etc.
Mr. Talukder holds an M.Sc. in Development Management with a major in Public Economic Management and Finance from the University of Birmingham, UK and an MBA from Institute of Business Administration (IBA) of the University of Dhaka. In addition, he attended many professional training courses specialized in public financial management.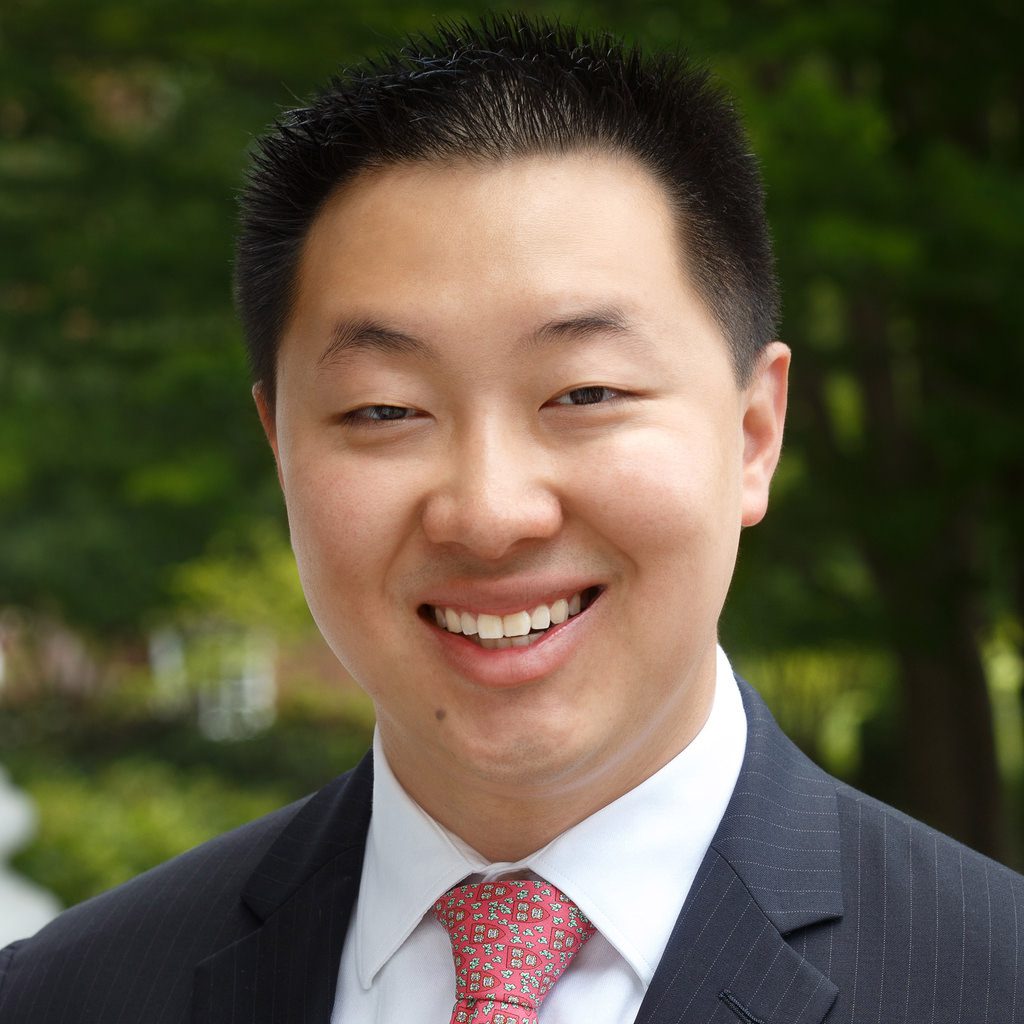 Andy Wu
Andy Wu is an Assistant Professor of Business Administration in the Strategy Unit at Harvard Business School, where he teaches in the MBA and Executive Education programs. He conducts research on strategies to achieve scale for competitive advantage. He received the HBS Wyss Award, HBS Williams Award, Poets & Quants 40 Under 40, and Penn Prize in recognition of commitment and excellence in teaching and mentoring. Professor Wu is a founder, director, investor, or advisor of several technology ventures. He serves on the board of directors of Shohoz, a leading Bangladeshi super app for on-demand services. He holds several patents across rapid prototyping, medical imaging, robotics, and e-commerce. He received a PhD and an MS in Applied Economics from the Wharton School of the University of Pennsylvania, where he is a senior fellow at the school's Mack Institute for Innovation Management. While at Wharton, he received a Kauffman Dissertation Fellowship. He earned his BS in economics and mathematics at the Massachusetts Institute of Technology, where he was a Burchard Scholar.