Nicholas Kristof of The New York Times called him "one of the unsung heroes of modern times."
Fazle Hasan Abed was a mild-mannered accountant who may be the most influential man most people have never even heard of. As the founder of BRAC, his work had a profound impact on the lives of millions. A former finance executive with almost no experience in relief aid, he founded BRAC, originally the Bangladesh Rehabilitation Assistance Committee, in 1972, aiming to help a few thousand war refugees. A half century later, BRAC is by many measures the largest nongovernmental organization in the world—and by many accounts, the most effective anti-poverty program ever.
BRAC seems to stand apart from countless failed development ventures. Its scale is massive, with 100,000 employees reaching more than 100 million people in Asia and Africa. In Bangladesh, where it began, Abed's work gave rise to "some of the biggest gains in the basic condition of people's lives ever seen anywhere," according to The Economist. His methods changed the way global policymakers think about poverty. By the time of his death at eighty-three in December 2019, he was revered in international development circles. Yet among the wider public he remained largely unknown. His story has never been told—until now.
This book is also the biography of an idea—the idea that hope itself has the power to overcome poverty. "For too long, people thought poverty was something ordained by a higher power, as immutable as the sun and the moon," Abed wrote in 2018. His life's mission was to put that myth to rest. This is the story of a man who lived a life of complexity, blemishes and all, driven by the conviction that in the dominion of human lives, hope will ultimately triumph over fate.
This event is co-sponsored by BRAC USA.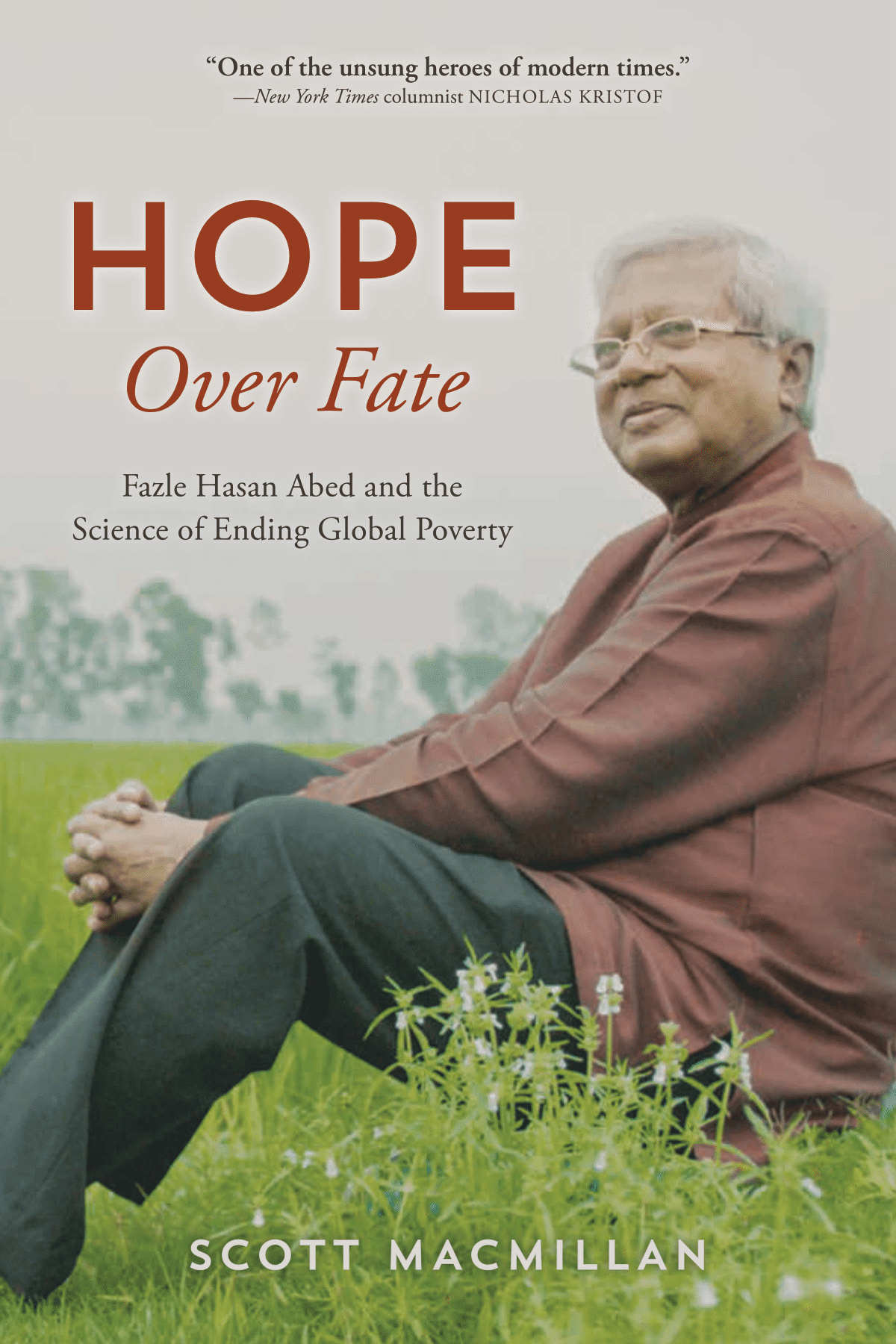 Featured Speakers:
Abhijit Banerjee is the Ford Foundation International Professor of Economics at MIT.
Richard Cash is Senior Lecturer on Global Health in the Department of Global Health and Population at the Harvard T.H. Chan School of Public Health (HSPH).
Martha (Marty) Chen is a Lecturer in Public Policy at the Harvard Kennedy School and Co-Founder, Emeritus International Coordinator and Senior Advisor of the global network Women in Informal Employment: Globalizing and Organizing.
Tarun Khanna is the Jorge Paulo Lemann Professor at the Harvard Business School.
Scott MacMillan, author and director of learning and innovation at BRAC USA.