Inclusive Innovation
Inclusive Innovation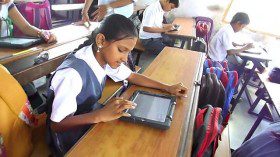 Inclusive innovation can transform how our societies conduct business, create new ideas, and tackle pressing social, technological and environmental challenges.
Low Cost, High-impact Innovative Solutions For the Bottom 2 Billion
Social Enterprise Seminar Series Event
April 11, 2013
Ashok Gadgil, Division Director, and Faculty Senior Scientist, Environmental Energy Technologies Division, LBNL; Andrew and Virginia Rudd Family Foundation Distinguished Chair of Safe Water and Sanitation; Professor of Civil and Environmental Engineering, University of California, Berkeley
Chair: Tarun Khanna, Jorge Paulo Lemann Professor at Harvard Business School and Director of SAI
Dr. Ashok Gadgil has substantial experience in technical, economic, and policy research on energy efficiency and its implementation — particularly in developing countries. For example, the utility-sponsored compact fluorescent lamp leasing programs that he pioneered are being successfully implemented by utilities in several east-European and developing countries. He has several patents and inventions to his credit, among them the "UV Waterworks," a technology to inexpensively disinfect drinking water in the developing countries, for which he received the Discover Award in 1996 for the most significant environmental invention of the year, as well as the Popular Science award for "Best of What is New – 1996″. In recent years, he has worked on ways to inexpensively remove arsenic from Bangladesh drinking water, and on fuel-efficient stoves for Darfur.
Robotic Construction by Contour Crafting
Social Enterprise & Urbanization Seminar Series
March 28, 2013
Behrokh Khoshnevis, Director, Center for Rapid Automated Fabrication Technologies (CRAFT); Professor, Industrial & Systems Engineering, Aerospace & Mechanical Engineering and Civil & Environmental Engineering, University of Southern California
Chair: Venkatesh Narayanamurti, Benjamin Peirce Professor of Technology and Public Policy and Professor of Physics, School of Engineering and Applied Sciences, Director of the Science, Technology and Public Policy Program, Harvard Kennedy School
The nature of construction has remained intensely manual throughout recorded history. Unlike in manufacturing, the growth of automation in construction has been slow. A promising new automation approach is Contour Crafting (CC). Invented by the speaker, Contour Crafting is a mega-scale 3D fabrication process aiming at automated on-site construction of whole structures as well as subcomponents. Read more.
Inclusive Innovation and Harvard Students
Omidyar Grant for Entrepreneurship in South Asia
Women only cyber-cafes in Chennai, education reform through summer camps in Karachi, and mobile alerts for job seekers in rural Sri Lanka — These are the innovative solutions awarded the 2013 SAI Omidyar Grant for Entrepreneurship in South Asia. Read more here.
Contemporary South Asia: Entrepreneurial Solutions to Intractable Social & Economic Problems
This survey course focuses on several categories of social and economic problems faced by the countries of South Asia, with specific focus on the realms of Education, Health, and Financial Inclusion. Each problem category will be dealt with through a survey lecture, supplemented by assigned and recommended readings for those wishing to explore the topic further, and an in-depth look at several organizations, companies and non-profits that have attempted to address some of the problems within that category. The primary objective of the course is to engage students (in an inter-disciplinary and university-wide setting) with the modern day challenges affecting South Asia, and to examine a range of entrepreneurial attempts to solve these problems. Read more here.
Stakeholders' Roundtable for Promoting Inclusive Innovation Program
The South Asia Institute at Harvard University, Omidyar Network, Growth Dialogue and the World Bank Group convened a Stakeholders' Roundtable for the Promoting Inclusive Innovation (PII) Program on June 22, 2012 at Harvard University. Participants included entrepreneurs and senior policy-makers from Brazil, China, India, and South Africa as well as leaders from academia, NGOs, global networks, and donor agencies. The first half of the roundtable examined inclusive innovation through frameworks and case studies while the second half featured country perspectives on inclusive innovation from state and non-state actors. The summit concluded with action recommendations, including the creation of a Global Inclusive Innovation Platform, to implement these next steps.
Spurring Entrepreneurship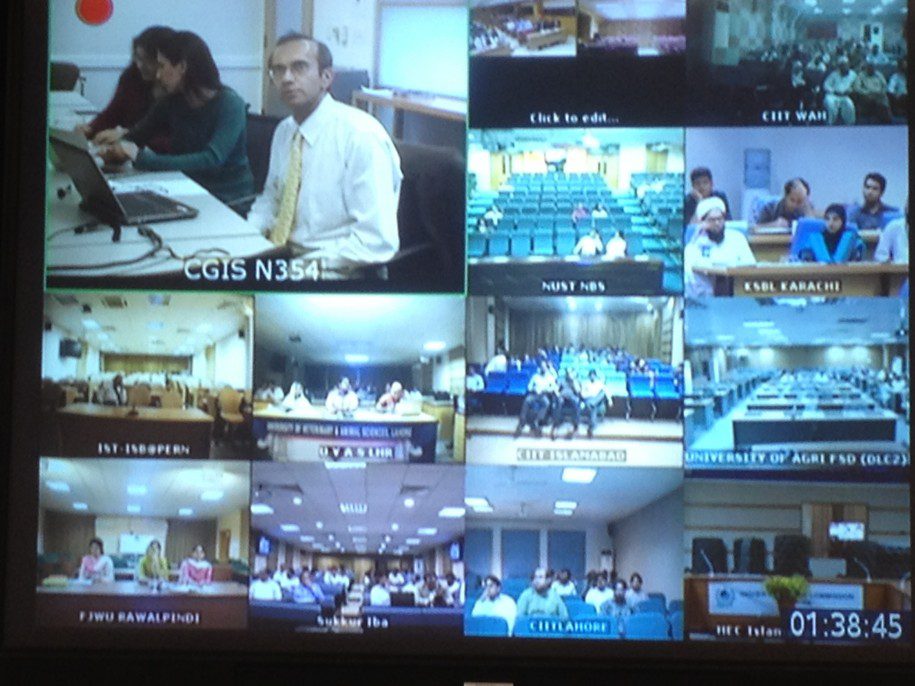 A Case for Inclusive Innovation in Emerging Markets Lessons For Pakistan from China and India
"What will your entrepreneurial claim to fame be?" – Tarun Khanna, addressing future and current entrepreneurs in Pakistan.
On Friday, October 19, SAI led a groundbreaking video conference with 20 university sites in Pakistan.Tarun Khanna, Director of the Harvard South Asia Initiative & Jorge Paulo Lemann Professor, Harvard Business School addressed the contextual constraints to entrepreneurship in emerging economies, with important insights for fostering an entrepreneurship ecosystem in Pakistan. During the seminar Professor Khanna engaged with lively audiences across 20 institutions both directly via the video conference and through a twitter feed, #saipak.