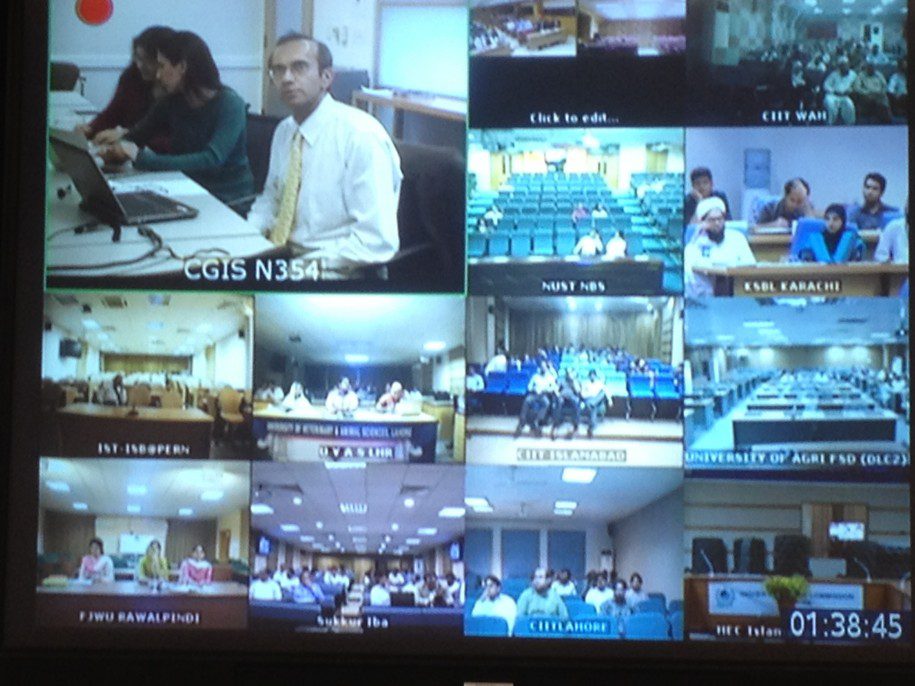 A Case for Inclusive Innovation in Emerging Markets Lessons For Pakistan from China and India
"What will your entrepreneurial claim to fame be?" – Tarun Khanna, addressing future and current entrepreneurs in Pakistan.
On Friday, October 19, SAI led a groundbreaking video conference with 20 university sites in Pakistan.Tarun Khanna, Director of the Harvard South Asia Initiative & Jorge Paulo Lemann Professor, Harvard Business School addressed the contextual constraints to entrepreneurship in emerging economies, with important insights for fostering an entrepreneurship ecosystem in Pakistan. During the seminar Professor Khanna engaged with lively audiences across 20 institutions both directly via the video conference and through a twitter feed, #saipak.