Partition of British India
Cities and Settlements: Impacts of Partition on Urbanization of the Subcontinent
---
Faculty lead: Rahul Mehrotra, Professor of Urban Design and Planning, Harvard Graduate School of Design
Professor Mehrotra's research will look at both the impact of Partition on cities across South Asia, as well as the temporary settlements that developed as millions migrated across the subcontinent.
Professor Mehrotra and his research team are interested in analyzing the changing face of the cities of the subcontinent and the impact of Partition on their development. Their research will study the maps and plans of major cities in India affected by the Partition such as Bombay, Calcutta, Delhi, Madras and in Pakistan, Lahore, Karachi, and Rawalpindi/Islamabad.
The project employs a broad range of geographic analysis techniques, including GIS mapping, demographic analysis; scaling relationships among regions, cities and towns; location and accessibility relationships; and infrastructure development and implementation analysis. The combination of these powerful and varied techniques, in addition to fieldwork, creates the opportunity to arrive at new conclusions about urban trends across South Asia in relation to the impact of the 1947 Partition.
The second aspect of the research is to understand the physical form of refugee camps that were established by the respective governments to meet the waves of cross-border migrants. Temporary cities are of ongoing interest to Rahul and will build on the scholarship that was generated in the university-wide study, Kumbh Mela: Mapping the Ephemeral City, spearheaded by Professors Mehrotra and Diana Eck, that looked at the construction and deconstruction of a temporary city on the banks of the holy waters of Ganga and Yamuna.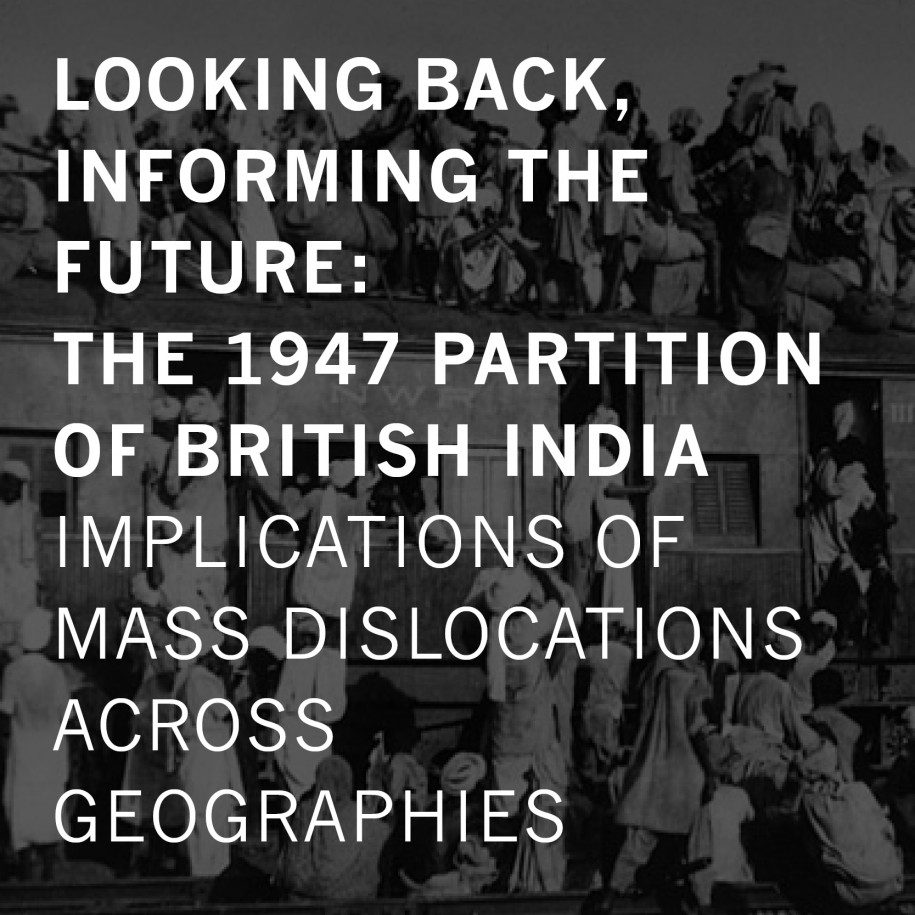 ---