Homi K. Bhabha is the Anne F. Rothenberg Professor of the Humanities in the Department of English, the Director of the Humanities Center and the Senior Advisor on the Humanities to the President and Provost at Harvard University. Bhabha is the author of numerous works exploring postcolonial theory, cultural change and power, and cosmopolitanism, among other themes. Some of his works include Nation and Narration and The Location of Culture, which was reprinted as a Routeledge Classic in 2004. Harvard University Press will publish his forthcoming book A Global Measure, and Columbia University Press will publish his next book The Right to Narrate.
Partha Chatterjee
Partha Chatterjee is Professor of Anthropology and of Middle Eastern, South Asian and African Studies at Columbia University, New York, and Honorary Professor, Centre for Studies in Social Sciences, Calcutta. He is the author of several books including Nationalist Thought and the Colonial World (1986), The Nation and Its Fragments (1993), A Possible India (1997), The Politics of the Governed (2004) and Lineages of Political Society (2011). He is currently writing a book on the critique of the nation form, focusing on postcolonial democracies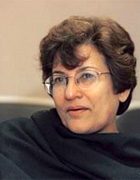 Veena Das
Veena Das is Krieger-Eisenhower Professor of Anthropology at the Johns Hopkins University. Before joining Johns Hopkins University in 2000, she taught at the Delhi School of Economics for more than thirty years and also held a joint appointment at the New School for Social Research from 1997- 2000. She is a Fellow of the American Academy of Arts and Sciences and of the Academy of Scientists from  Developing Countries. She was awarded the John Simon Guggenheim Fellowship in 2009 and the Anders Retzius Award of the Swedish Society of Anthropology and Geography in 1995 and the Ghurye Award in 1977. She received an honorary doctorate from the University of Chicago in 2000 and from the University of Edinburgh in 2014. Most recently she was awarded the Nessim Habif Prize by the University of Geneva.
Veena Das's research covers a range of fields. She is passionately interested in the question of how ethnography generates concepts; how we might treat philosophical and literary traditions from India and other regions as generative of theoretical and practical understanding of the world; how to render the texture and contours of everyday life; and the way everyday and the event are joined together in the making of the normal and the critical. Her work on collective violence and urban transformations has appeared in many anthologies. Her most recent books are Life and Words: Violence and the Descent into the Ordinary (2007) Affliction: Health, Disease, Poverty (2015) and three co-edited volumes, The Ground Between: Anthropologists Engage Philosophy (2014), Living and Dying in the Contemporary World: A Compendium (2015) and Politics of the Urban Poor (forthcoming). Her graduate students are working on a number of issues in different parts of the world and her work is deeply informed by her heady interactions with them.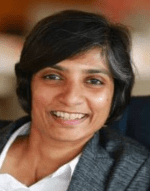 Menaka Guruswamy
Menaka Guruswamy is a Visiting Lecturer in Law and the Peter and Patricia Gruber Fellow in Global Justice at Yale Law School. She teaches and writes in the areas of Constitutional Law and Comparative Constitutional law – especially, Constitutionalism in India, Pakistan and Nepal. Dr. Guruswamy practices law at the Supreme Court of India.  She has litigated against state-sponsored vigilante groups, litigated for the reform of public administration and bureaucracy, challenged the constitutionality of laws that punish consensual same-sex relations and defended federal legislation that mandates that all private schools admit disadvantaged children.
Dr. Guruswamy has previously worked at the Office of the Attorney General of India and also practiced law in New York at Davis, Polk & Wardwell. She studied law at the National Law School of India, as a Rhodes Scholar at Oxford University, and as a Gammon Fellow at Harvard Law School. Dr. Guruswamy has previously taught at Columbia Law School and New York University School of Law. She will be a fellow at the Wissenschaftkoelleg, Berlin for 2016-2017. Dr. Guruswamy has consulted extensively for the United Nations, including  UNDP, UNIFEM, New York and UNICEF, South Sudan on International Human Rights Law, and UNDP, Nepal on Constitution-Making. She has also advised Nepal on its constitution-making process.  Her most recent publication is Crafting Constitutional Values: An Essay on the Supreme Court of India', (in GLOBAL VALUES, eds. Davis, Saunders, et al, Hart Publishing, Oxford (2015).
Hitesh Hathi is the producer for Boston's NPR news station's Radio Boston, a daily radio broadcast featuring provocative stories and authentic voices, reflecting what is unique about this city. He is a Sanskrit and classics scholar and studied at Harvard University.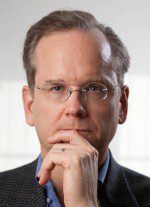 Lawrence Lessig
Lawrence Lessig is the Roy L. Furman Professor of Law and Leadership at Harvard Law School. Prior to rejoining the Harvard faculty, Lessig was a professor at Stanford Law School, where he founded the school's Center for Internet and Society, and at the University of Chicago. He clerked for Judge Richard Posner on the 7th Circuit Court of Appeals and Justice Antonin Scalia on the United States Supreme Court. Lessig serves on the Board of the AXA Research Fund, and on the advisory boards of Creative Commons and the Sunlight Foundation. He is a Member of the American Academy of Arts and Sciences, and the American Philosophical Association, and has received numerous awards, including the Free Software Foundation's Freedom Award, Fastcase 50 Award and being named one of Scientific American's Top 50 Visionaries. Lessig holds a BA in economics and a BS in management from the University of Pennsylvania, an MA in philosophy from Cambridge, and a JD from Yale.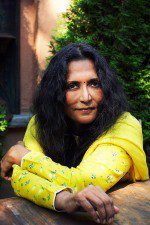 Deepa Mehta
Deepa Mehta is an Oscar-nominated (Water), transnational filmmaker whose work is celebrated on an international scale. Her emotionally resonating, award-winning films have played every major film festival, and many remain audience favourites.  She is best known for her Elemental Trilogy: Earth, Fire, Water. Other films include, Bollywood/Hollywood, Heaven on Earth, and the epic adaptation of Midnight's Children – Salman Rushdie's three-time Booker Prize winning novel.  Her work challenges traditions and stereotypes and is always daring, fearless…provocative. Mehta is both a rebel and a humanist, and that spirit saturates her newest work, Beeba Boys, a tough, stylish gangster film.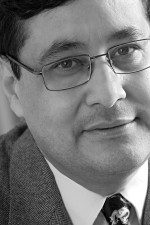 Adil Najam
Prof. Adil Najam served as  Vice Chancellor (equivalent of president) of Lahore University of Management Sciences (LUMS) in Lahore Pakistan from August 2011 through June 2013.  He served as the Director of the Pardee Center for the Study of the Longer-Range Future at Boston University from November 2007 through August 2011, and he remains a Professor of International Relations and of Earth & Environment. In 2014, he was appointed Dean of the Frederick S. Pardee School of Global Studies at Boston University.
Prof. Najam was a co-author for the Third and Fourth Assessments of the Intergovernmental Panel on Climate Change (IPCC); work for which the scientific panel was awarded the 2007 Nobel Peace Prize for advancing the public understanding of climate change science. In 2008 he was invited by the United Nations Secretary General to serve on the UN Committee on Development (CDP). In 2010 he was awarded the Sitara-i-Imtiaz (Star of Excellence), one of Pakistan's highest civil awards by the President of Pakistan. He also serves on the Advisory Board for the 2011 Human Development Report of the UNDP.
Prof. Najam has taught at Boston University, MIT, University of Massachusetts and at the Fletcher School of Law and Diplomacy, Tufts University. His research focuses on issues of global public policy, especially those related to South Asia, Muslim countries, environment and development, and human well-being.

Mubbashir Rizvi
Mubbashir Rizvi is an Assistant Professor of Cultural Anthropology at Georgetown University. Dr. Rizvi's field research analyzes the cultural significance of land relations, caste and religious identity to understand political subjectivity in Punjab, Pakistan. His teaching and research interests range from ethnography of social movements, historical anthropology, environmental anthropology and postcolonial theory. In addition to his research in South Asia, Dr. Rizvi is interested in how Muslim youth negotiate the politics of race in Europe and America. At Georgetown, Professor Rizvi teaches courses on Environmental Anthropology, Social Movements, Subaltern Studies and Postcolonial Citizenship.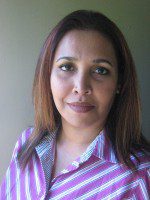 Sonali Samarasinghe
Sonali Samarasinghe is an award-winning lawyer, investigative journalist and editor from Sri Lanka. She worked for more than two decades fighting for justice, freedom, and accountability in her country. Until February 2009, She was the Consultant Editor of The Sunday Leader and the Editor in Chief of The Morning Leader in Sri Lanka. Shortly after govern­ment-sponsored assassins murdered her fellow editor husband, Lasantha Wickrematunge, Sonali was driven from her country by threats to her own life.
Among her many awards include the Hellmann Hammett Award for persecuted writers, administered by Human Rights Watch. For her website Lanka Standard launched as a journalist in exile, she received the Images and Voices of Hope Award for Print and Digital Journalism 2011 in New York. She has been recognized as a writer under threat by International City of Refuge Network (ICORN) and received Pen International's Oxfam Novib/PEN Award for Freedom of Expression in 2009. Samarasinghe was also awarded the Global Shining Light Award for Investigative Journalism by the Global Investigative Journalism Conference, in Norway, in 2008.
Samarasinghe has a Masters in International Affairs from the Australian National University, Canberra, and a Law Degree from the University of London. Enrolled as an Attorney at Law of the Supreme Court of Sri Lanka in 1992, she worked for several years in the Attorney General's Department in Sri Lanka. She has been an Edward R. Murrow Fellow in the US, and a Nieman Fellow at Harvard University. In 2011, she spent a year as the City University of New York's International Journalist in Residence.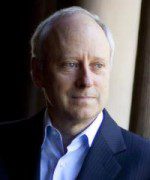 Michael Sandel
Michael J. Sandel is the Anne T. and Robert M. Bass Professor of Government at Harvard University, where he has taught political philosophy since 1980. His recent book, What Money Can't Buy: The Moral Limits of Markets, takes on one of the biggest ethical questions of our time: What should be the role of money and markets in our society?
Sandel's writings–on justice, ethics, democracy, and markets–have been translated into 27 languages.  His books include Liberalism and the Limits of Justice(Cambridge University Press, 1982, 2nd edition, 1998), Democracy's Discontent (Harvard University Press, 1996), Public Philosophy: Essays on Morality in Politics (Harvard University Press, 2005), and The Case against Perfection: Ethics in the Age of Genetic Engineering (Harvard University Press, 2007), and Justice: What's the Right Thing to Do? (Farrar, Straus and Giroux, 2009).
Sandel's course "Justice," which has enrolled over 15,000 students, was the first Harvard course to be made freely available online (www.JusticeHarvard.org) and on television, and has been viewed by millions of people around the world. His other courses include include "Ethics, Biotechnology, and the Future of Human Nature," and "Ethics, Economics, and Law." A recipient of the Harvard-Radcliffe Phi Beta Kappa Teaching Prize, Sandel has been a visiting professor at the Sorbonne (Paris), delivered the Tanner Lectures on Human Values at Oxford University, and presents an ongoing series for BBC radio called "The Public Philosopher."  In 2010, China Newsweek named him the "most influential foreign figure of the year" in China. In the U.S., Sandel served on the President's Council on Bioethics (2002-2005), and is a member of the American Academy of Arts and Sciences. A graduate of Brandeis University (1975), Sandel received his doctorate from Oxford University (D.Phil.,1981), where he was a Rhodes Scholar.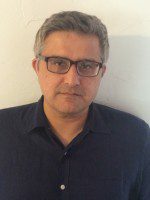 Aqil Shah
Aqil Shah is the Wick Cary Assistant Professor of South Asian Politics in the College of International Studies at the University of Oklahoma and a non-resident scholar at the Carnegie Endowment for International Peace. He was previously a visiting professor at Dartmouth College & Princeton University. His research interests include democratic transitions, military coups, institutional norms and security issues with a regional focus on South Asia. His research and analysis have appeared in Perspectives on Politics, Democratization, Journal of Democracy, Asian Survey, Current History, and Foreign Affairs. He is the author of The Army and Democracy: Military Politics in Pakistan (Harvard University Press, 2014).
Shah has been a junior fellow at the Harvard Society of Fellows (2010-13). He has also held fellowships at the Stanford Center for Democracy, Development and the Rule of Law; the University of Illinois-Urbana; the U.S. National Endowment for Democracy & the Henry L. Stimson Center in Washington, D.C. He holds a PhD in political science from Columbia University, and an MPhil in international development from Oxford University, where he studied as a Rhodes scholar.  Prior to his academic career, Dr. Shah was a policy advisor at the UNDP, an analyst for the International Crisis Group and a journalist/columnist in Pakistan.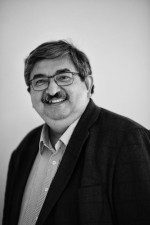 Salil Tripathi
Salil Tripathi was born in Bombay and lives in London. He is the Chair of PEN International's Writers-in-Prison Committee. He is contributing editor at Mint, India's second-largest business daily, and Caravan, India's leading magazine on politics and culture. His articles have appeared in publications around the world. In the 1990s he was foreign correspondent in Singapore and Hong Kong for Far Eastern Economic Review and Asia Inc, and a correspondent in India for India Today in the 1980s. In 2015 he received the Red Ink Award for human rights journalism from the Mumbai Press Club. In 2011, he received the third prize at the Bastiat Awards in New York, and in 1994 he received the Citibank Pan Asia Economic Journalism Award in Hong Kong.
Salil's books include Offense: The Hindu Case (Seagull, 2009), The Colonel Who Would Not Repent: The Bangladesh War and its Unquiet Legacy (Aleph, 2014, and Yale University Press, 2016), and Detours: Songs of the Open Road (Tranquebar, 2015). He is currently working on a book on Gujaratis which Aleph will publish in South Asia. Salil is senior adviser at the Institute for Human Rights and Business in London, and associated with a number of initiatives involving corporate accountability. Salil graduated with an MBA from Tuck School at Dartmouth College.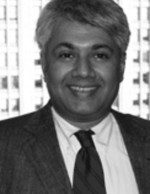 Tunku Varadarajan
Tunku Varadarajan is the Virginia Hobbs Carpenter Research Fellow at the Hoover Institution at Stanford University and editor of Hoover's in-house publication Defining Ideas. He was a former editor of Newsweek and Newsweek International. Previously, he was executive editor (opinions) at Forbes, assistant managing editor and op-ed editor of the Wall Street Journal, and the New York bureau chief for The Times (of London). Born in India, he is a British citizen. A visiting scholar at New York University's Department of Journalism, he is a former lecturer in law at Trinity College, Oxford. He has also taught at NYU's Stern School of Business, the Graduate School of Journalism at Columbia University, and the City University of New York's Graduate School of Journalism. Varadarajan has a BA in law, with honors, from Oxford University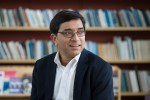 Ashutosh Varshney
Ashutosh Varshney joined Brown faculty in January 2009. Previously, he taught at Harvard (1989-98) and the University of Michigan, Ann Arbor (2001-2008). He was the 2008 winner of the Guggenheim fellowship and the Carnegie Scholar awards. His Ethnic Conflict and Civic Life: Hindus and Muslims in India (Yale, 2002) won the Gregory Luebbert Prize of the American Political Science Association. Democracy, Development and the Countryside: Urban-Rural Struggles in India (Cambridge 1995), in its PhD dissertation form, won the Daniel Lerner Prize at MIT.
His research and teaching cover three areas: Ethnicity and Nationalism; Political Economy of Development; and South Asian Politics and Political Economy. His academic papers have appeared in World Politics, Perspectives on Politics, Comparative Politics, Daedalus, Journal of Development Studies, Journal of Asian Studies, Journal of Democracy, Journal of East Asian Studies, and Foreign Affairs. In addition to professional journals, he also contributes guest columns to newspapers and magazines. He is currently working on a multi-country project on cities and ethnic conflict, and on the rising North-South economic divergence in India. He served on the former UN Secretary General Kofi Annan's Millennium Task Force on Poverty (2002-5). He has also served as an adviser to the World Bank, UNDP and the Club of Madrid.