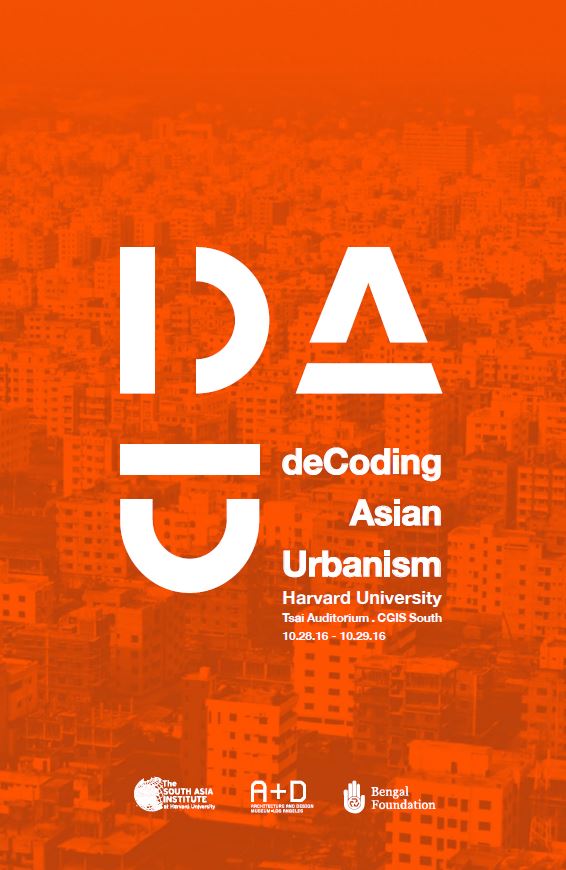 Speakers

Farooq Ameen is founding principal of City Design Studio, an architecture and urban design practice dedicated to repositioning communities. Ameen's works, writings, and exhibitions have been widely published including The South Asian Paradigm focusing on Architecture and Urbanism in South Asia, "City Form and Culture" by the ACSA, Fifty Under Fifty, Innovators of the 21st Century,  "Decoding Dhaka" published in The City and South Asia by Harvard SAI as well as editor of the forthcoming publication deCoding Asian Urbanism. Ameen has held academic appointments at the Southern California Institute of Architecture (Los Angeles / Lugano) and Calpoly Pomona among others and has lectured widely. Recent projects include the Masterplan for the Manas Township near Pune, India, Urban Design Plan for the City Center in the MYAS Township on the Red Sea for the Royal Commission in the KSA, the Kigali Sub Area Planning in Rwanda, and Station Area Planning for the Crenshaw/LAX Light Rail Stations in Los Angeles. He received a Master of Architecture degree from UCLA and a Bachelor of Architecture from the Bangladesh University of Engineering and Technology. He is co-curator (with Kenneth Frampton and Ken Yeang) of the exhibition decoding Asian Urbanism at the A+D  Museum>Los Angeles.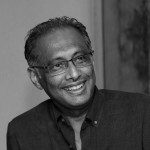 Kazi Khaleed Ashraf is an architect and architectural historian who works at the intersection of urbanism and landscape architecture. He received his Masters from MIT and a PhD from the University of Pennsylvania. After having taught at the University of Pennsylvania, University of Hawaii at Manoa, Temple University and Pratt Institute, Ashraf currently directs the new transdisciplinary institute for the study and design of settlements, the Bengal Institute for Architecture, Landscapes and Settlements, in Dhaka, Bangladesh. Ashraf's publications include: Architecture and Asceticism in India (University of Hawaii Press, 2013); Designing Dhaka: A Manifesto for a Better City (LOKA, 2012); An Architect in Bangladesh: Conversations with Muzharul Islam (LOKA, 2014); special issue of Architectural Design "Made in India" (2007) that received the Pierre Vago Journalism Award from the International Committee of Architectural Critics; and, Louis Kahn's National Capital in Bangladesh (GA Edita, 1994). His articles and essays have appeared in the Architectural Review, Architectural Design, Journal of Architectural Education, RES, MIMAR and Economic and Political Weekly. Ashraf is the editor of a new publication series, Locations: An Anthology of Architecture and Urbanism (published by ORO Editions and Bengal Foundation).

Diana Balmori founded Balmori Associates in 1990. The landscape and urban design practice is recognized internationally for designing sustainable infrastructures that serves as an interface between landscape and architecture. In 2006, she created BAL/LABs within Balmori Associates, to further push the boundaries of architecture, art and engineering: Green Roofs, Floating Islands, Temporary Landscapes, Forms of Representation, and Zero Waste City, among others. Diana keeps an active voice in national policy and decision-making on topics that relate to landscape design, architecture and urban planning. She has served as: member of The United States Commission of Fine Arts in Washington, DC; a Senior Fellow of Dumbarton Oaks, Washington, DC; a member of the Allston Development Group at Harvard University, Boston, MA; on the Board of The Van Alen Institute, New York City; The Lower Manhattan Development Corporation for the World Trade Center Site, New York City; and as a Committee Member for the Comprehensive Design Plan for the White House. Her book A Landscape Manifesto (Yale University Press, 2010) has received international attention and was recently translated into Chinese. Her most recent book is Drawing and Reinventing Landscape (A/D Wiley, 2014). Since 1993 she has been a Critic at Yale University in both the School of Architecture and the School of Forestry and Environmental Studies.

Anita Berrizbeitia is Professor and Chair of the Department of Landscape Architecture. Her research focuses on design theories of modern and contemporary landscape architecture, the productive aspects of landscapes, and Latin American cities and landscapes. She was awarded the 2005/2006 Prince Charitable Trusts Rome Prize Fellowship in Landscape Architecture. A native of Caracas, Venezuela, she studied architecture at the Universidad Simon Bolivar before receiving a BA from Wellesley College and an MLA from the GSD. Berrizbeitia has taught design theory and studio, most recently at the University of Pennsylvania School of Design, where she was Associate Chair of the Department of Landscape Architecture. Her studios investigate innovative approaches to the conceptualization of public space, especially on sites where urbanism, globalization, and local cultural conditions intersect. From 1987 to 1993, she practiced with Child Associates, Inc., in Boston, where she collaborated on many award-winning projects. She is coauthor, with Linda Pollak, of Inside/Outside: Between Architecture and Landscape (Rockport, 1999), which won an ASLA Merit Award; author of Roberto Burle Marx in Caracas: Parque del Este, 1956-1961 (University of Pennsylvania Press, 2004), awarded the J.B. Jackson Book Prize in 2007 from the Foundation for Landscape Studies; and editor of Michael Van Valkenburgh Associates: Reconstructing Urban Landscapes (Yale University Press, 2009), which received an ASLA Honor Award.

Kashef Mahboob Chowdhury was born in Dhaka, the son of a civil engineer, growing up in Bangladesh and the Middle East before graduating in architecture from the Bangladesh University of Engineering and Technology (BUET) in 1995. In 2006, he attended the Glenn Murcutt Masterclass in Sydney. He established the practice URABANA in partnership in 1995 and from 2004 has continued as the sole Principal of the firm. Kashef Chowdhury has a studio based practice whose works find root in history with strong emphasis on climate, materials and context – both natural and human. Projects in the studio are given extended time for research so as to reach a level of innovation and original expression. Works range from conversion of ship and low cost raised settlements in 'chars' to training center, mosque, art gallery, museum, residences and multi-family housing to corporate head offices. He is one of 6 recipients of the 2016 Aga Khan Award for Architecture and has won first prize in Architectural Review's AR+D Emerging Architecture Award 2012. He has worked as a professional photographer and has held seven solo exhibitions. He has designed and published three books: Around Dhaka, 2004; Plot Number Fifty Six, 2009 and The Night of Fifteen November, 2011 – a photographic and recorded account of some survivors of the cyclone SIDR in the coastal areas of Bangladesh.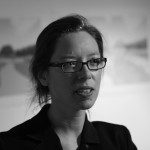 Noemie Lafaurie-Debany is a Principal at Balmori Associates and has had responsibility for managing and directing the design of several international projects including the 11th Street bridge competition in Washington DC, the master plan for the ministry of Agriculture in Buenos Aires in Argentina, and the Hermas Development in Doha, Qatar. Ms. Lafaurie-Debany worked closely with Diana Balmori on numerous publications including A Landscape Manifesto by Yale University Press and Groundwork: Between Landscape and Architecture published by The Monacelli Press. Ms. Lafaurie-Debany joined Balmori Associates in 2007 from Fung Collaborative, an organization that specializes in the development and production of experimental international contemporary art exhibitions. She worked closely with over thirty internationally renowned architects and artists such as Zaha Hadid, Tadao Ando, Steven Holl, Anish Kapoor, and Carsten Holler to produce monumental hybrid works of art and architecture.  She authored essays on these exhibitions in The Snow Show published by Thames and Hudson. Noemie Lafaurie-Debany studied architecture at the École Nationale Superieure D'Architecture De Nancy, France, She  was awarded a scholarship and spent her final year studying Nordic design and architecture at the University of Oulu in Finland.

Kenneth Frampton is the Ware Professor of Architecture at the Graduate School of Architecture, Planning, and Preservation at Columbia University. Earlier, he also worked as an architect, architectural historian and critic in England, Israel, and the United States. He is the author of distinguished books such as Modern Architecture: a Critical History (1980), Studies in Tectonic Culture (1995), Le Corbusier (2002), and Labor, Work and Architecture (2002). Frampton's essay "Towards a Critical Regionalism" defends a perspective of modernism that looks to either critical regionalism or a 'momentary' understanding of the autonomy of form and tectonics which cannot be reduced to economics. Professor Frampton received his Dipl. Arch., Dipl. Trop., Architectural Association (London), 1956; Honorary Doctorate of Technology, Royal Institute of Technology, Stockholm, 1991; Honorary Doctorate in Environmental Studies, Univ. of Waterloo, 1995; Honorary Doctorate in Environmental Studies, Calif College of Arts & Crafts, 1999.
Edward Glaeser is the Fred and Eleanor Glimp Professor of Economics in the Faculty of Arts and Sciences at Harvard University, where he has taught since 1992. He is Director of the Taubman Center for State and Local Government and Director of the Rappaport Institute of Greater Boston. He teaches urban and social economics and microeconomic theory. He has published dozens of papers on cities, economic growth, and law and economics. In particular, his work has focused on the determinants of city growth and the role of cities as centers of idea transmission. He received his PhD from the University of Chicago in 1992.

Dora Epstein Jones is the executive director of the A+D Architecture and Design Museum> Los Angeles. She was formerly the Coordinator of General Studies at the Southern California Institute of Architecture as it's new. A prolific author, curator, and editor, Epstein Jones holds a Ph.D. in Architectural History, Theory, and Criticism as well as an M.A. in Urban Planning, both from University of California, Los Angeles. Epstein Jones is also a fellow of the American Council of Learned Societies and the AIA American Architectural Foundation. She also currently sits on the Advisory Board for the Getty Research Institute Architecture Archive. Her work mainly focuses on the discipline of architecture, and includes interrogations of the discipline's boundaries and operations through examinations of tectonics, practice and pedagogy, as well as (generally external) concerns such as gender, sex, mobility and criticality. Dr. Epstein Jones is a past research fellow of the Luce Foundation, the UC Regents, the Getty Research Institute and the AIA. She was the Coordinator of Cultural Studies from 2003-2011 and the current Coordinator of General Studies at SCI-Arc. Her most recent work is the guest-edited volume (with Bryony Roberts) of Log 31: New Ancients.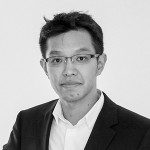 Sangmok Kim is a principal of N.E.E.D. Architecture. Established in 2007 and internationally acclaimed through their winning entry for the Emerging New York Architects Award in 2008, the practice operates in New York City and Seoul with unique emphasis in mid-range architecture. Mr. Kim holds a Master of Architecture, GSAPP, graduating from Columbia University in 2003, receiving an Honor Award for Excellence in Design.  He holds a Bachelor of Science in Architecture from Seoul National University. Sangmok Kim worked as a project architect on a number of projects in Sejong, Korea with Balmori Associates since 2007, including the masterplan for the public administration town.

Abul Khair is one of the most distinguished entrepreneurs of Bangladesh, known widely not only for spearheading the Bengal Foundation, but also for his vast involvement and promotion of Bangladeshi art and culture. As part of his endeavor to promote and showcase Bangladeshi art on a larger platform, Abul Khair set up the Bengal Foundation in 1986, of which he is still the chairperson. His love for the fascinating art and culture of Bangladesh was encouraged by his uncle, Professor Abdur Razzaque, who introduced him to some of Bangladesh's prominent artists at the time, including Zainul Abedin. His interaction with these talented artists prompted him to start his own art collection, and later to set up the Bengal Foundation. In the course of its work, the Foundation has been abetted by an enlightened body of creative thinkers and its work now encompasses almost all forms of visual and performing arts. Music and painting, however, remain its central concern. The Bengal Group and has played a premium role in the cultural arena of Bangladesh. The Foundation has so far published over a hundred albums of a fine selection of Bengali music. Abul Khair also established the Bengal Gallery of Fine Arts in the year 2000. He has also founded a number of specialized publications to promote Bangladeshi art and culture, including quarterly arts publication called Jamini, as well as the literary magazine Kali O Kalam.

Tarun Khanna is the Jorge Paulo Lemann Professor at the Harvard Business School, where he has sought for two decades to study the drivers of entrepreneurship in emerging markets as a means of economic and social development. At HBS since 1993, after obtaining degrees from Princeton and Harvard, he has taught courses on strategy, corporate governance and international business to MBA and Ph.D. students and senior executives. For many years, he has served as the Faculty Chair for HBS activities in India and South Asia. A summary of his work on emerging markets appeared in his 2010 co-authored book, Winning in Emerging Markets, and an example of his comparative work on entrepreneurship appears in his 2008 first-person analysis of China and India, Billions of Entrepreneurs, both published by Harvard Business Press and translated into many languages. In 2014, his piece, Contextual Intelligence, was a runner-up for the McKinsey Prize for the year's best article in the Harvard Business Review. In 2007, he was nominated Young Global Leader (under 40) by the World Economic Forum; and in 2009, elected as a Fellow of the Academy of International Business. In 2015, he was named by the Government of India to chair the national commission to help shape the fabric of India's entrepreneurial ecosystem. He is a co-founder of several entrepreneurial ventures in the developing world, spanning India, China, Southeast Asia and the Middle East. Recently, he co-founded Axilor, a vibrant incubator in Bangalore. In 2015, he was appointed a Trustee of Boston's Museum of Fine Arts.

Stephen Kieran is Founding Partner at KieranTimberlake based in Philadelphia. Steve and Partner James Timberlake were the inaugural recipients of the Benjamin Latrobe Fellowship for architectural design research from the AIA College of Fellows in 2001 and a Rome Prize Fellow. From early adoption of building information modeling and environmental analysis tools, to close collaboration with fabricators and engagement with materials scientists, Steve shifts expectations of the role of architect. Under his guidance, the firm has received over 160 design citations, including the AIA Firm Award in 2008 and the Cooper- Hewitt National Design Award in 2010. Since 2002, the partners have co-authored five books on architecture, including the influential book refabricating Architecture and more recently, Cellophane House™ and KieranTimberlake: Inquiry. Additionally, new book titled Alluvium: Dhaka, Bangladesh, in the Crossroads of Water was released in 2015.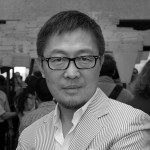 Qingyun Ma is considered one of the most influential architects in his field. His experience and involvement on an international level make him a leader who has a strong foothold in the design community plus a great understanding of the contemporary issues surrounding urbanization. Ma earned his bachelor's degree in Civil Engineering in Architecture from Tsinghua University in Beijing in 1988. In 1991, he received his Master of Architecture from the University of Pennsylvania.  Through his academic and professional experience, he developed a keen business sense which, coupled with his deep understanding of architecture and critical design, led him to establish MADA s.p.a.m in 1996.  In addition to his practice, Ma is also involved in a wide variety of academic activities. He has served as a visiting professor and critic at various institutions and taught full time at the University of Pennsylvania.  He is presently the Dean of the School of Architecture at the University of Southern California, where he has enhanced the program by developing the school's ties with China and launching a number of global initiatives, including study abroad programs and most recently, the USC American Academy in China, a base for visiting scholars to facilitate their research and foster academic exchange.

Anuradha Mathur an architect and landscape architect, is Professor in the Landscape Architecture Department at the University of Pennsylvania. In collaboration with her partner, Dilip da Cunha, she has focused her artistic and design expertise on cultural and ecological issues of contentious landscapes. Their investigations have taken them to diverse terrains, including the Lower Mississippi, New York, Bangalore, Mumbai, Jerusalem, Varanasi, the Himalayas, and most recently the Sundarbans. An underlying thread in Mathur's work is a concern for how water is visualized and engaged in ways that lead to conditions of its excess and scarcity, but also the opportunities that its fluidity offers for new visualizations of terrain, design imagination, and design practice. In April, 2011 and 2012 she conceived and curated an international symposium titled In the Terrain of Water, at Penn Design. She is author with Dilip da Cunha of Mississippi Floods: Designing a Shifting Landscape (Yale University Press, 2001); Deccan Traverses: The Making of Bangalore's Terrain (Rupa & Co., 2006), and Soak: Mumbai in an Estuary (National Gallery of Modern Art / Rupa & Co., 2009). Most recently they have coedited a book entitled Design in the Terrain of Water (Applied Research & Design Publishing, San Francisco, 2014).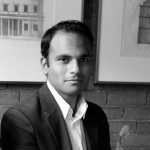 Bimal Mendis is the Assistant Dean, Director of Undergraduate Studies and Assistant Professor Adjunct at the Yale School of Architecture. He is also a Principal of Plan B Architecture & Urbanism, a design and research practice based in New Haven, CT. Bimal is the recipient of numerous prizes, including a Graham Foundation Grant in 2015 and the AIA Latrobe Prize in 2013 for his research on the "City of 7 Billion." His research also includes the design of a "Sustainability Index" to measure and manage urban development, which was awarded the Hines Research Grant for Advanced Sustainability in Architecture in 2009 and the AIA Upjohn Research Grant in 2010.  These research projects have been widely exhibited, including the Istanbul Design Biennial in 2016, the Yale School of Architecture in 2015, the Hong Kong Shenzhen Biennale in 2013, the Chengdu Architecture Biennale in 2011 and the Eye on Earth Summit for world leaders in Abu Dhabi, UAE in 2011. Plan B's design projects, which range from installations and buildings to parks and urban plans have been published internationally and have garnered numerous awards. Bimal has worked previously at the Office for Metropolitan Architecture (OMA) in Rotterdam and Pelli Clarke Pelli Architects in New Haven, CT., and received a B.A. and an M. Arch. from Yale University. Bimal was born in Sri Lanka and is a citizen of Zimbabwe.
Rahul Mehrotra is a practicing architect, urban designer, and educator. His firm, RMA Architects, was founded in 1990 in Mumbai and has designed and executed projects for clients that include government and nongovernmental agencies, corporate, as well as private individuals and institutions. The firm has also initiated several unsolicited projects driven by the firm's commitment to advocacy in the city of Mumbai. Mehrotra is a professor of urban design and planning at the Harvard Graduate School of Design (GSD) and has written and lectured extensively on architecture, conservation, and urban planning in Mumbai and India. His writings include coauthoring Bombay-The Cities Within, Banganga-Sacred Tank, Public Places Bombay , Bombay to Mumbai—Changing Perspectives and The Kumbh Mela – mapping the ephemeral mega city .  He has also co-authored Conserving an Image Center—The Fort Precinct in Bombay. Based on this study and its recommendations, the historic Fort area in Mumbai was declared a conservation precinct in 1995—the first such designation in India. His recent book is Architecture in India, since 1990 which became the basis for  an exhibition he co curated titled – The State of Architecture – Practises and Processes in India which was opened at the National Gallery of Modern Art in Mumbai in Jan 2016.

Peter G. Rowe served as Dean of the Graduate School of Design at Harvard from 1992 to 2004, and was Chairman of the Urban Planning and Design Department from 1988 until 1992, and Director of the Urban Design Programs from 1985 until 1990. Prior to Harvard, Rowe served as the Director of the School of Architecture at Rice University from 1981 to 1985 and also directed many multi-disciplinary research projects through the Rice Center, where he was Vice President from 1978 onwards, and at the Southwest Center for Urban Research. Rowe's research and consulting are extensive, diverse and international in scope, including subjects dealing with matters of cultural interpretation and design, as well as the relationship of urban form to issues of economic development, historic conservation, housing provision and resource sustainability. He has served as a principal investigator on projects sponsored by a wide range of U.S. government agencies, and has served as an advisor to a number of cities on matters of urban design and planning including Beijing, Guiyang, Guangzhou, Kunming, Shanghai, Suzhou, Wuhan and Wenzhou in China; Incheon in South Korea and Barcelona in Spain.

Saskia Sassen is the Robert S. Lynd Professor of Sociology and Member, The Committee on Global Thought, Columbia University (www. saskiasassen.com). Her new book is Expulsions: Brutality and Complexity in the Global Economy (Harvard University Press 2014). Recent books are Territory, Authority, Rights: From Medieval to Global Assemblages (Princeton University Press 2008), A Sociology of Globalization (W.W.Norton 2007), and the 4th fully updated edition of Cities in a World Economy (Sage 2012). Among older books are The Global City (Princeton University Press 1991/2001), and Guests and Aliens (New Press 1999). Her books are translated into over 20 languages. She is the recipient of diverse awards and mentions, including multiple doctor honoris causa, named lectures, and being selected as one of the top global thinkers on diverse lists. Most recently she was awarded the Principe de Asturias 2013 Prize in the Social Sciences and made a member of the Royal Academy of the Sciences of Netherland.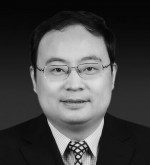 Wang Shusheng is the director of Human Settlements Research Center, Xi'an University of Architecture and Technology. He has been working on urban planning of China for almost twenty years, especially on the Inheritance and development of the traditional urban planning theory. He is the author and editor of the book series 'The Historical Maps and Classical Thoughts of Human Settlement in Chinese Cities', which includes 18 volumes and has been selected as one of the key published books of China 12th Five-Year Plan. He is the PI of several research projects supported by China National Natural Science Foundations. He has directed more than 10 demonstration practical projects on urban planning and city conservation such as project of 'The Order of Contemporary Urban Human Settlements in Xi'an'. His innovative urban planning theory of 'the Big Xi'an Crossline' has been used to direct unban development of Xi'an. Professor Wang has won multiple awards including China National Excellent Urban Planning Award, first prize of provincial Excellent Urban Planning Award, second prize of Science and Technology Progress Award of Shaanxi Province and first prize of Science and Technology Award of Shaanxi Province's Colleges and Universities.

Jonathan D Solomon is Associate Dean at the School of Architecture at Syracuse University. His work explores public space and the contemporary city, through design projects such as Ooi Botos Gallery, a shophouse in a Hong Kong street market converted into a gallery for contemporary Chinese photographic art; research projects such as his 2004 book 13 Projects for the Sheridan Expressway, the 26th volume in the Pamphlet Architecture series; curatorial projects such as 2010's Workshopping in the US Pavilion at the Venice Architecture Biennale; and publication projects through 306090 books, where he has served as a founding editor since 2001. Solomon has taught design at the City College of New York and, as a Banham Fellow, at the University at Buffalo, as well as the University of Hong Kong, where he led the Department of Architecture as Acting Head from 2009 to 2012. He is a licensed architect in the State of Illinois and Member of the American Institute of Architects.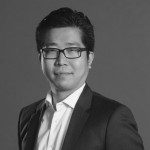 Satoshi Toyoda is a Partner at Rafael Viñoly Architects and supports the design effort led by Rafael Viñoly through the preparation of test models, study models, the development of prototypes, and a wide range of visualization techniques. Over his tenure at Viñoly, Mr. Toyoda has supported the evolution of designs in accordance with Mr. Viñoly's intent while participating on project teams for 20 Fenchurch Street in London, United Kingdom, New York University Abu Dhabi in the United Arab Emirates, and several tower developments in the United States. Mr. Toyoda oversees the Computational Research and Design (CRD) and the Visualization groups at Viñoly, which provide centralized services to all project teams. In addition, he has worked on numerous large and complex commercial, mixed-use, and educational projects beyond concept design. He served as team leader, based in Abu Dhabi and New York, USA, through all phases of master planning and design for the New York University Abu Dhabi campus. He also led visualization of 432 Park Avenue in New York and master planned the Caohejing Songjiang Industrial Park in Shanghai, China.

Rafael Viñoly FAIA was Born in Uruguay, Rafael Viñoly has lived in New York since 1978 from where he oversees an international practice that has developed more than 400 designs for projects in the United States, Latin America, Europe, Middle East, and Asia.  Viñoly's work is marked by a sustained structural originality that transcends the passing fads of architectural movements, and he is consistently driven by the belief that the essential responsibility of architecture is to generate the most elegant solution within the economy of each project.  Among his most notable and critically acclaimed buildings are the Tokyo International Forum in Tokyo, Japan; the Kimmel Center for the Performing Arts in Philadelphia; the Howard Hughes Medical Institute – Janelia Farm Campus in Ashburn, Virginia; Carrasco International Airport, in Montevideo, Uruguay; University of Oxford, Mathematical Institute in Oxford, United Kingdom; the Cleveland Museum of Art; and 432 Park Avenue in New York.  He is a member of the American Institute of Architects, the National Academy, the Royal Institute of British Architects, the Japan Institute of Architects, and the Sociedad Central de Arquitectos in Argentina.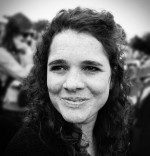 Sarah Williams is currently an Assistant Professor of Urban Planning and the Director of the Civic Data Design Lab at Massachusetts Institute of Technology's (MIT) School of Architecture and Planning School. The Civic Data Design Lab works with data, maps, and mobile technologies to develop interactive design and communication strategies that bring urban policy issues to broader audiences.  Trained as a Geographer (Clark University), Landscape Architect (University of Pennsylvania), and Urban Planner (MIT), her work combines geographic analysis and design. Her design work has been widely exhibited including work in the Guggenheim and the Museum of Modern Art (MoMA) in New York City. Before coming to MIT, Williams was Co-Director of the Spatial Information Design Lab at Columbia University's Graduate School of Architecture Planning and Preservation (GSAPP). Williams has won numerous awards including being named top 25 planners in the technology and 2012 Game Changer by Metropolis Magazine. Her work is currently on view in the Museum of Modern Art (MoMA) and Cooper-Hewitt Museum in New York.

Weiping Wu is Professor of Urban Planning at Columbia GSAPP and Director of the M.S. Urban Planning program. Before joining Columbia in 2016, she was Professor and Chair in the Department of Urban and Environmental Policy and Planning at Tufts University. Trained in architecture and urban planning, Prof. Wu has focused her research and teaching on understanding urban dynamics in developing countries in general and China in particular. She is an internationally acclaimed planning scholar working on global urbanization with a specific expertise in issues of migration, housing, and infrastructure of Chinese cities. Her publications include seven co-authored and co-edited books, as well as many articles in top international journals. Her published work has gained an increasing public presence, particularly her recent book The Chinese City. It offers a critical understanding of China's urbanization, exploring how the complexity of Chinese cities both conforms to and defies conventional urban theories and experience of cities elsewhere around the world.

Ken Yeang is an architect, masterplanner and ecologist who is best known for his signature ecoachitecture and ecomasterplanning buildings and projects, that have a distinctive verdant green aesthetic. He trained at the AA School (UK) and received a doctorate (PhD) from Wolfson College, Cambridge University (UK). He is principal of Hamzah & Yeang (Malaysia) with offices in UK and China– its expertise is in delivering deep green, innovative ecological architecture and masterplans that go beyond conventional green accreditation systems. He is the Distinguished Plym Professor (Illinois University). He has authored over 12 books on green architecture and has received numerous awards including the Aga Khan Award for Architecture, the Prince Claus Award, the Malaysian Institute of Architects Gold Medal.

Kulapat Yantrasast founded wHY in 2004 after working in Japan as Tadao Ando's close associate for more than seven years. He was born in Bangkok, Thailand, where he graduated with honors from Chulalongkorn University. He received his M.Arch. and Ph.D. degrees in Architecture from the University of Tokyo, under a Japanese Government scholarship. Regarded as a new generation architect, Kulapat's interdisciplinary approach to architecture and design is largely shaped and inspired by his passion for food and society, viewing each project as a mix of ingredients that yields its own unique recipe. His work provides a purity of structure and clarity of thought with an openness and flexibility for a dynamic environment. He has received numerous honors and awards, including being recognized as one of the art world's 100 Most Powerful People. In 2009, Kulapat was the first architect to receive the Silpathorn Award for Design from Thailand's Ministry of Culture. Alongside his practice, Kulapat is a frequent public speaker at leading institutions and organizations and host to a monthly salon in Los Angeles and New York, which provides a platform for conversation and dialogue about all things non-architecture but which architecture has an impact on.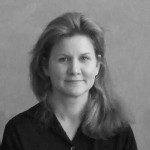 Jennifer Yoos FAIA, is a partner of VJAA. The firm is known for its research-based approach to architectural practice that enables the exploration of material, social and environmental concepts at a broad range of scales. VJAA received the 2012 National AIA Architecture Firm Award. Jennifer is currently the Ruth and Norman Moore Visiting Professor at Washington University-St. Louis. She earned her Graduate Diploma in Design from the AA and her professional degree in architecture from the University of Minnesota. During 2002-2003, she was a Loeb Fellow at Harvard's Graduate School of Design. Yoos joined VJAA in 1997.  Yoos is co-author, with partner Vincent James, of Parallel Cities (2016), published by the Walker Art Center and D.A.P. and of a monograph on their practice published by Princeton Architectural Press. VJAA's work has received six National AIA Honor Awards, six Progressive Architecture Awards, an AIA/ALA Library Award in 2016 and two AIA/COTE Awards. Their work has been published in Architect Magazine, Architectural Record, Perspecta, Praxis, Architecture Review, and A+U, and has been exhibited at Harvard's Graduate School of Design (2003) and the Keller Gallery at MIT (2014).


Kongjian Yu is the founder and Dean of the School of Landscape Architecture at Peking University, now the College of Architecture and Landscape Architecture. He received his Doctor of Design Degree at the Harvard University Graduate School of Design in 1995, with the dissertation, "Security Patterns in Landscape Planning: With a Case in South China". He has been a professor of urban and regional planning at Peking University since 1997 and founded Turenscape in 1998 Yu and Turenscape's practice covers architecture, landscape architecture, and urban design, across scales. He is currently a Visiting Professor of Landscape Architecture at the Harvard GSD. Yu's projects received both 2009 and 2010 World Architectural Festival Awards of Landscape, the 2009 ULI Global Award for Excellence, the 2010 ASLA award of Excellence, and ASLA Honor Awards (American Society of Landscape Architects), Excellence on the Waterfront Awards, the 2004 National Gold Medal of Fine Arts of China, and he was a juror for the 2010 Aga Khan Award for Architecture. Yu publishes widely; his current publications include The Beautiful Big Foot, Landscape as Ecological Infrastructure and The Art of Survival. Through his works, Yu tries to reconstruct ecological infrastructure across scales and to define a new aesthetics based on environmental ethic.