The Mittal Institute's inaugural Distinguished Artist Fellow, Nilima Sheikh, will be in residence at the Institute on the Harvard campus this April. Sheikh is one of South Asia's most-renowned painters. Her work focuses on longing, loss, roots, displacement, violence, the perception of tradition and ideas of femininity. Her paintings using tempera on handmade paper or canvas as well as the formats and modes of installation she employs are influenced by East Asian, Persian, Central Asian, pre-Renaissance European and North Indian schools of tempera painting;. She devises her forms of telling by adapting traditional forms like manuscript paintings, scrolls, Pichhvais (ritual backdrops), folding or enclosing screens and altarpieces Her visual and textual layering, often marked by a subtle mix of lore and history, offer a depth of narration and glimpses of multiple worlds, and a commitment to feminist realities.
Please join us for one or all lectures.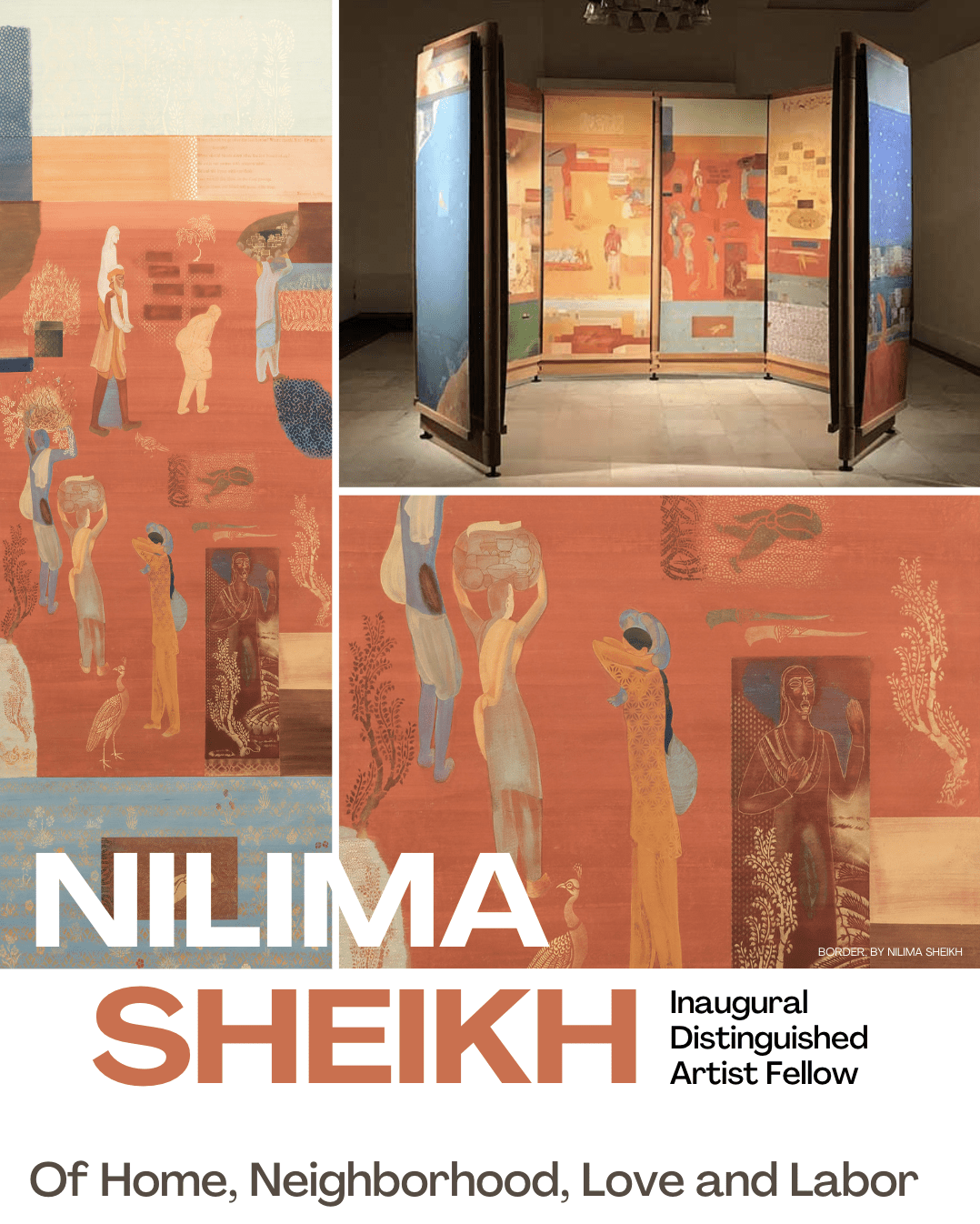 April 27, 2023 – "Of Home, Neighborhood, Love and Labor"
Time: 12:30 p.m.
Venue:

Sackler Building Room 521,

485 Broadway St., Cambridge
This talk by Nilima Sheikh will focus on feminist inflection on her artistic practices in conversation with Prof. Jinah Kim.
Co-sponsored by the South Asian Studies Department.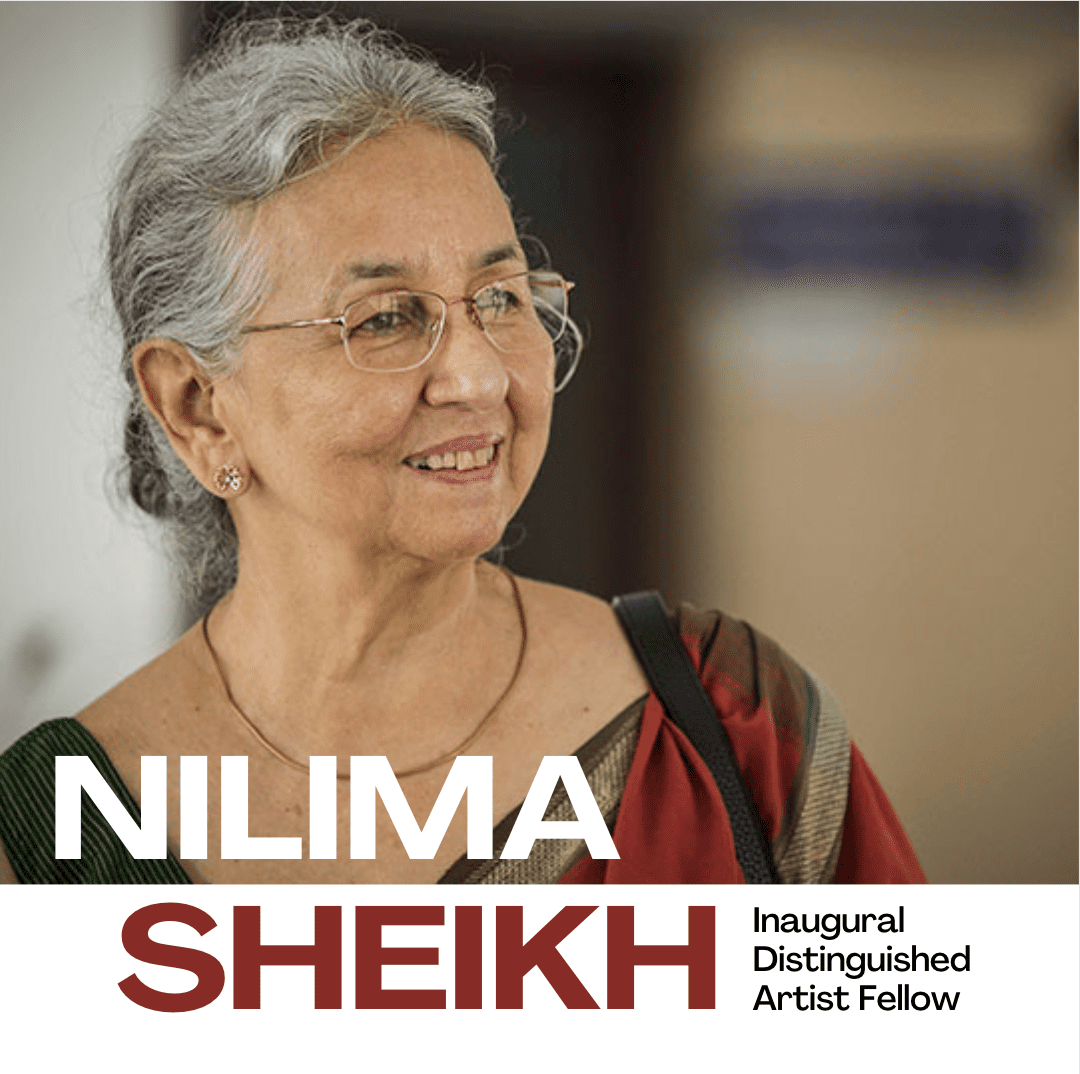 April 22, 2023 – "Lyrical Colors, Flowing Stories: Conversations on Paintings with Artist Nilima Sheikh"
Harvard Art Museums' Norma Jean Calderwood Lecture
Time: 2:00 p.m.

Venue: Menschel Hall, Harvard Art Museums,
32 Quincy Street, Cambridge
In this conversation between Baroda-based artist Nilima Sheikh, scholar Jinah Kim, and curator Ayşin Yoltar-Yıldırım, we will explore the themes of color and water in traditional painting of South Asia and how these are reflected in Sheikh's work. Relevant examples from the collections of South Asian and Islamic art on view at the Harvard Art Museums will also be discussed. Before and after the discussion, the Islamic and South Asian galleries on Level 2 will be open to view some of the works featured in the program. Learn more
Co-sponsored by the Harvard Art Museums.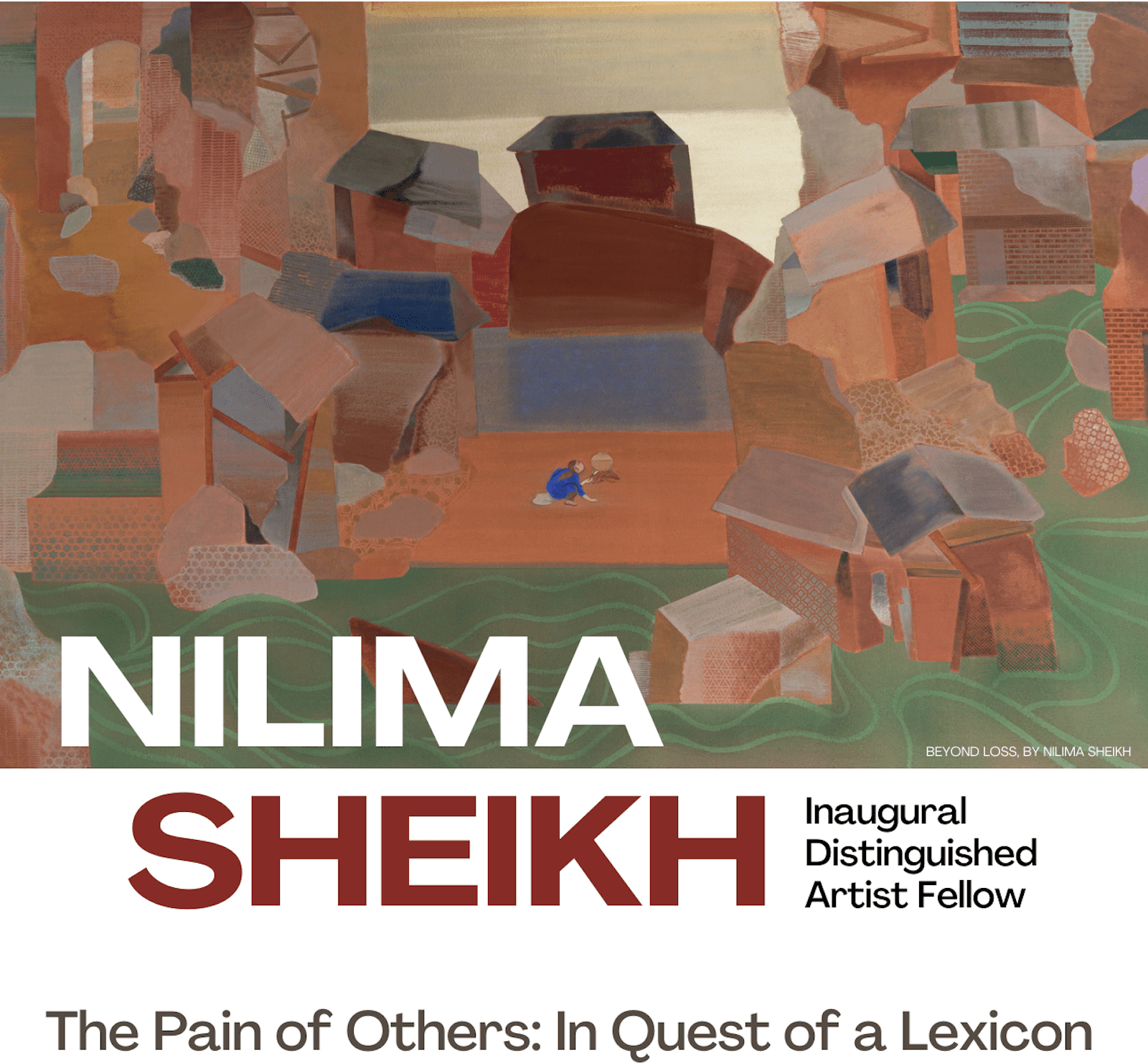 April 25, 2023 – "The Pain of Others: In quest of a lexicon"
Time: 5:30 p.m.
Venue:

Sackler Building Lecture Hall (Room 004),

485 Broadway St., Cambridge
This talk will center around the arch of Nilima Sheikh's artistic practices followed by a conversation Vishal Khandelwal, Postdoctoral Fellow, Department of History of Art + Architecture, Harvard Universityand Sonal Khullar, W. Norman Brown Associate Professor of South Asian Studies, Department of the History of Art, University of Pennsylvania. Prof. Jinah Kim will chair the event.
Co-sponsored by Department of the History of Art + Architecture.
The Distinguished Artist Fellowship at the Mittal Institute supports the artistic endeavors and research of a senior artist from anywhere in South Asia, bringing them to Harvard's campus in Cambridge to access Harvard's intellectual and creative resources. The senior artist is nominated by a selection committee of faculty and curators of modern and contemporary South Asian art in recognition of the artist's contribution to important issues related to South Asia through their use of artistic mediums and forms of expression.
The Distinguished Artist Fellowship program is made possible by a generous donation from Dipti Mathur, Chair of the Mittal Institute's Arts Advisory Council.