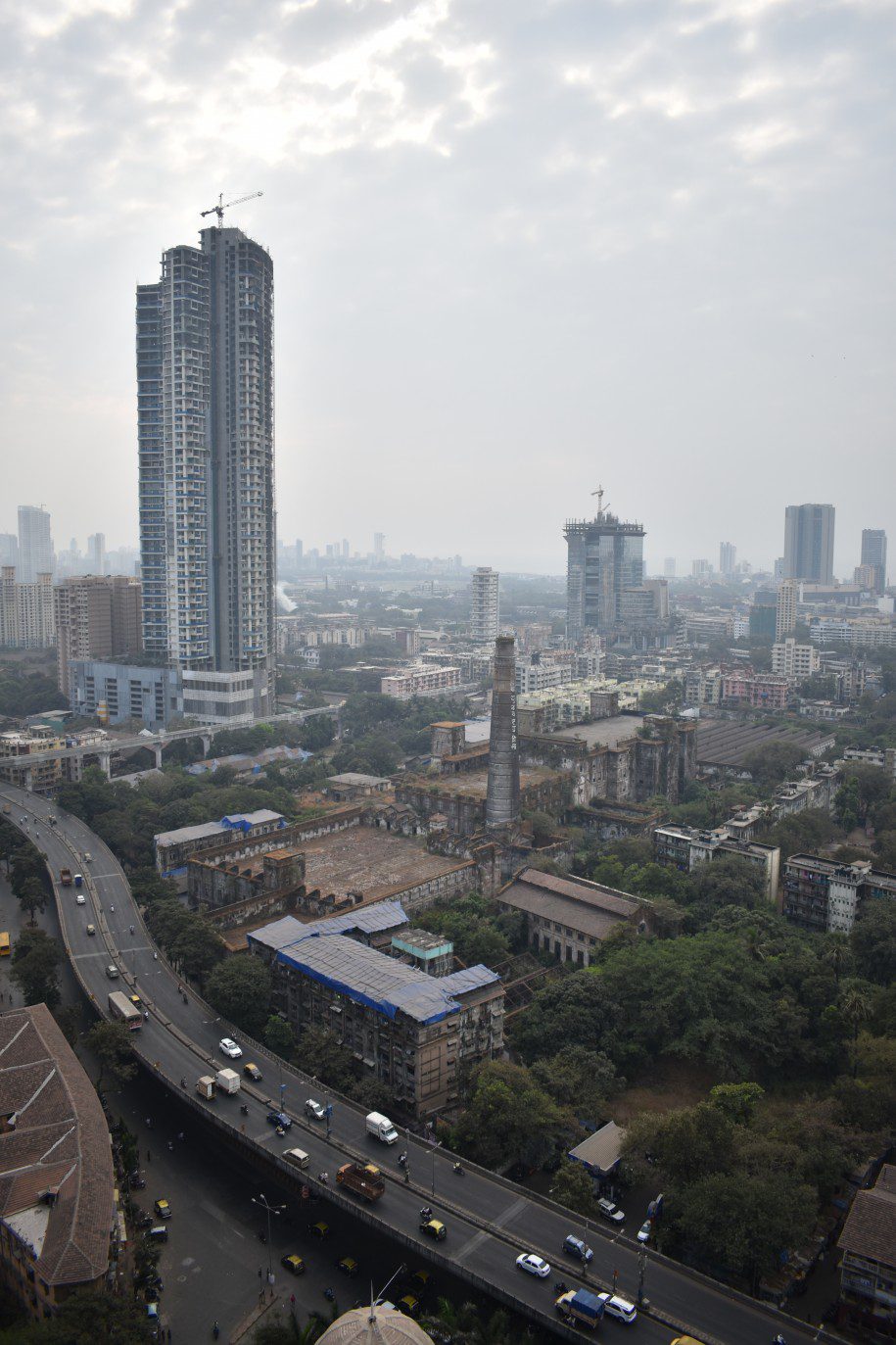 Mumbai: Social Research & Urban Projections
Speakers
Nikhil Anand is Assistant Professor of Anthropology at the University of Pennsylvania.  His research focuses on the political ecology of urban infrastructures, and the social and material relations that they generate. His research has been published journals including Public Culture, Cultural Anthropology, Ethnography and Antipode. His first book, Hydraulic City: Water and the Infrastructures of Citizenship in Mumbai has just been published by Duke University Press.
Sai Balakrishnan
Lisa Björkman is Assistant Professor of Urban Affairs at University of Louisville. Her research studies how global processes of urbanism and urban transformation are redrawing lines of socio-spatial exclusions and inclusions in Mumbai, animating new arenas of political mobilization, contestation and representation. Her book Pipe Politics, Contested Waters: Embedded Infrastructures of Millennial Mumbai (Duke University Press, 2015) was awarded the American Institute of Indian Studies' 2014 Joseph Elder Prize in the Indian Social Sciences. Lisa received a PhD from the New School for Social Research in New York in 2012.
Vineet Diwadkar is a landscape architect and urban planner working with communities, governments, infrastructure and non-profit organizations on analytics, ecosystem services, and resilience projects.
Sapana Doshi is Assistant Professor in the School of Geography and Development at the University of Arizona. She earned her PhD in geography from the University of California, Berkeley, specializing in critical development studies, global urbanism and feminist and political theory. Most broadly Doshi studies the cultural politics and political geography of capitalism in postcolonial cities. Her publications—in urban studies volumes and human geography journals including, Annals of the American of Association Geographers, Area, Antipode and Geopolitics—show how class, gender, and ethno-nationalism shape differential experiences as well as development governance and claims-making practices in cities. Her recent research focuses on urban social mobilizations, anti-corruption politics and slum redevelopment in Mumbai.
Emilie Edelblutte is a French geographer who has been working on Mumbai (India) and its extended environment for the past 5 years. Through a master degree in Geography, at the University of Lyon 2 (France); she developed strong interests in questions of urban nature through different and complementary approaches of political ecology, urban and landscape ecology in the megacity of Mumbai. At the nature/culture interface; she first studied the relations of powers within the Sanjay Gandhi National Park in Mumbai; focusing on the tribal populations and recounting the loss of their territorial rights, customs and resources. Later she studied the flood mitigation policies of Mumbai and risk perception through a geo-ethnographical and social approach. Her work in a French research program – called UNPEC; studying Urban National Parks in Emerging Countries, helped her zoomed out from the city of Mumbai to understand the urbanization process and the conservation challenges at a larger scale; especially regarding the survival of leopards –a highly adaptable species, in the human-dominated landscape of the Mumbai Metropolitan Region and its surroundings. As a research assistant in the Institut de Recherche Géographique at the University of Lyon 2, as well as at the Nordic Institute of Asian Study (Copenhagen, Denmark), she recently studied the issues and concerns that raise the presence of this animal in a rapidly urbanizing region, in terms of management of urban protected areas and co-existence of wildlife and humans. This research aims to rethink spatial strategies of conservation at the wildland-urban interface and advocates for a successful regional conservation planning for leopards in the Mumbai Metropolitan Region and its extended environment.
Rahul Mehrotra is a practicing architect, urban designer, and educator. His firm, RMA Architects, was founded in 1990 in Mumbai and has designed and executed projects for clients that include government and nongovernmental agencies, corporate, as well as private individuals and institutions. The firm has also initiated several unsolicited projects driven by the firm's commitment to advocacy in the city of Mumbai. Mehrotra is a professor of urban design and planning at the Harvard Graduate School of Design (GSD) and has written and lectured extensively on architecture, conservation, and urban planning in Mumbai and India. His writings include coauthoring Bombay-The Cities Within, Banganga-Sacred Tank, Public Places Bombay , Bombay to Mumbai—Changing Perspectives and The Kumbh Mela – mapping the ephemeral mega city .  He has also co-authored Conserving an Image Center—The Fort Precinct in Bombay. Based on this study and its recommendations, the historic Fort area in Mumbai was declared a conservation precinct in 1995—the first such designation in India. His recent book is Architecture in India, since 1990 which became the basis for  an exhibition he co curated titled – The State of Architecture – Practises and Processes in India which was opened at the National Gallery of Modern Art in Mumbai in Jan 2016.
Vinit Mukhija
Ramya Ramanath is Associate Professor and chair of the Masters in International Public Service degree at DePaul University, Chicago. Her research is spread over three continents and draws on disciplinary perspectives in urban sociology, anthropology and political science. In particular, it demonstrates a primary interest in the decision-making behavior of international and domestic nongovernmental organizations as they participate in within- and cross-sector collaborations to deliver human services. Her latest research has appeared in World Development, Evaluation and Program Planning, Voluntary Sector Review, Religions, and The Wiley-Blackwell Encyclopedia of Race, Ethnicity and Nationalism.
She is presently completing a book manuscript on the capacity of poor migrant women to deliberate critically and creatively about their identity in a mega-city. The narrative approach used in the book mimics the storytelling patterns gleaned from ethnographic fieldwork conducted from 2012-2014 among diverse women who recently moved into their legally recognized apartment units in Mumbai. Even though urban scholars recognize storytelling as an important tool in planning, women are rarely depicted as those that can and do inform the design and development of their communities and cities. Each phase in the story of the women, from pre- to post- housing tenure, is taken up to demonstrate the assorted strategies that they use to initiate change and disseminate a vision of their neighborhood and city that planners can comprehend, accept, and act upon.
Nikhil Rao

Peter G. Rowe served as Dean of the Graduate School of Design at Harvard from 1992 to 2004, and was Chairman of the Urban Planning and Design Department from 1988 until 1992, and Director of the Urban Design Programs from 1985 until 1990. Prior to Harvard, Rowe served as the Director of the School of Architecture at Rice University from 1981 to 1985 and also directed many multi-disciplinary research projects through the Rice Center, where he was Vice President from 1978 onwards, and at the Southwest Center for Urban Research. Rowe's research and consulting are extensive, diverse and international in scope, including subjects dealing with matters of cultural interpretation and design, as well as the relationship of urban form to issues of economic development, historic conservation, housing provision and resource sustainability. He has served as a principal investigator on projects sponsored by a wide range of U.S. government agencies, and has served as an advisor to a number of cities on matters of urban design and planning including Beijing, Guiyang, Guangzhou, Kunming, Shanghai, Suzhou, Wuhan and Wenzhou in China; Incheon in South Korea and Barcelona in Spain.
Jonathan Shapiro Professor Anjaria teaches courses in Urban Studies, Environmental Anthropology, and the Culture and Politics of India and Pakistan. His research has focused on the politics of public space, the informal economy and mobility in urban India. His publications include a book titled the Slow Boil: Street Food, Public Space and Rights in Mumbai. He has also published articles on corruption, street vending, civic activism, citizenship and popular culture in contemporary India, and co-edited a book on urban South Asia (Urban Navigations: Politics, Space and the City in South Asia, with Colin Mcfarlane). He is currently researching the cultural life of the bicycle in India.