Multidisciplinary Approach to Innovative Social Enterprises
About
The Soft Robotics Toolkit aims to lower the barrier of entry for students to participate in science, technology, engineering, and mathematics (STEM) by developing a line of soft robotic activities and making them available to young students. Inside each kit are the parts and instructions to create a soft robot, teaching students everything from the creation of silicone materials to the assembly of all pieces. Designed to be adaptable for lesson plans, workshops, home, and school use, the kits get students excited about different areas of STEM.
The soft robotics focus was taken to connect student projects with cutting-edge robotics research at Harvard, exposing students to the latest research findings and giving them the chance to learn about more advanced technology.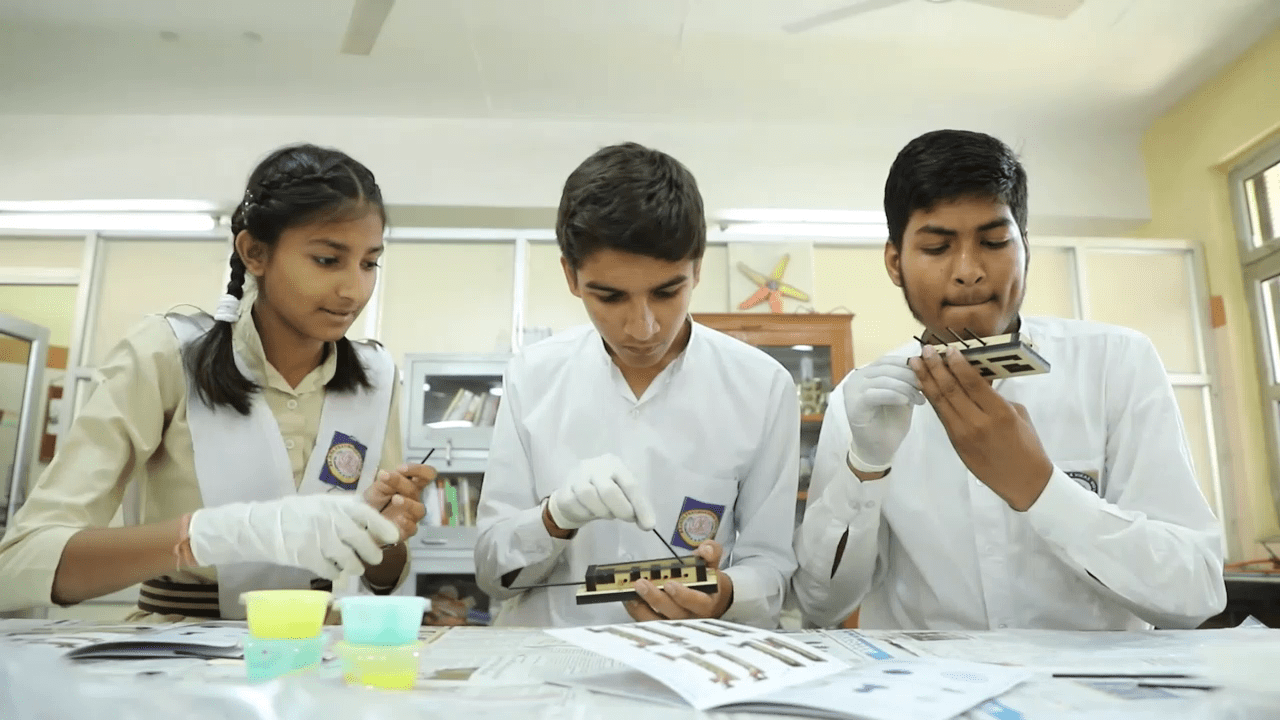 Background
The need for hands-on STEM education has arisen as employers from across the globe face a severe STEM talent shortage. Industry experts and academicians agree that disparity between college curricula and industry expectations is the main cause of the shortage. Market research shows that the STEM kit market is rapidly expanding to bridge this gap, however, the existing products use simplified plug and play kits to focus on programming and forego the essential process of ideation, prototyping, and iteration.
Core Objectives
To show students the possible applications of robotics: Grasping objects, artificial muscles, and locomotion.
To create several kits that will be used by educators and parents in India.
To inspire interest in STEM fields and encourage creativity in education.
Overview
The goal of this project is to develop an educational kit based on a concept of the Soft Robotics Toolkit research platform developed at Harvard Biodesign Lab. The standalone kit will provide hands-on materials and guidelines to teach robotics to school-aged children in India. The team is currently working on turning the prototype into a product form — a process that involves analyzing the data based on workshops conducted in New Delhi in April and October 2019, and improving on matrices determined from the feedback received. 
One workshop was conducted in a public school and the other in a private school, reaching 100 students across India. 94% of students who completed the Toolkit said they found it interesting and 88% of them said they are interested in building their own robots. Based on the student and educator feedback, the materials of the manual gripper kit were improved, made mass production ready, and the step-by-step guides and accompanying educational booklet were updated to improve clarity. 
Looking Ahead
Moving forward, the project team will optimize the product development process in India by working with manufacturers to establish a supply chain and build connections with local schools to develop and organize pilot programming. 
The project will continue to make efforts toward collaborating and testing in schools across India and the US, make changes based on feedback from the target market, and line up partners for a low-volume manufacturing run.