Livelihood Creation Project
Science and Technology
The chief objective of this project is to enhance the contribution of science, technology, and innovation to enhance the lives of, and improve livelihood opportunities for, the poor and marginalized communities in India. We will focus on advancing the translation of particularly promising innovations into widespread use, thereby enhancing their social and economic impact, through the provision of financial, technical, and strategic support to the innovators/enterprises to help take their ideas/innovations forward.
The potential role of innovation in contributing to livelihoods is well understood, both by broadly promoting economic development and through targeted interventions. In the latter domain, there are multiple routes through which this can take place:
Creation of new livelihood opportunities such as provision of mobile or energy services to consumers,
Enhancing existing livelihood opportunities for specific groups by focusing on expanding opportunities/incomes such as expanding markets for handicrafts, increasing farmer resilience, enabling food processing in rural areas, or provision of productivity enhancing price information to farmers and fishermen, and
Enabling more effective participation in livelihood activities through improved financial inclusion, education, and health.
Prominent examples include:
Selco, which has been providing energy access to the poor in ways that enhances their lives and livelihoods;
Digital Green, which has been pioneering 'peer-to-peer video' as an effective agricultural extension instrument;
m-pesa, which has promoted financial inclusion by providing mobile-based money transfer;
World Health Partners, which uses ICTs to provide health services in rural areas; and
e-Choupal, which aims to provide better market information to improve the price obtained by farmers for their goods.
But it should also be noted that progress in this space is fraught with difficulty, given the complex nature of many of the issues being addressed, the weak markets and institutions, and limited resources. In fact, there may be multiple barriers to progress such as lack of technological capabilities, appropriate finance, delivery models, and partnerships. Notably the resulting 'innovation gaps' depend on a number of factors including nature of the technology being translated into application, stage of the innovation cycle, local (cultural, social, economic, human resource, and policy) context, characteristics of the user group being targeted, nature of the enterprise and the local innovation ecosystem. Ensuring that such gaps are addressed is an onerous task under the best of conditions, but particularly so when the target groups are the poor and/or marginalized communities.
Yet there is significant interest among students, young professionals, and many others in leveraging technology and innovation to address India's various developmental challenges. And while many innovators, indeed, have successfully overcome such barriers to create significant impact, there is great value in identifying ideas/early innovations that have the potential to make large-scale impact and then shepherding them forward through the provision of appropriate support. Given that the gaps depend on the specificities of the innovation, the enterprise, and the context, though, the support to overcome these gaps needs to be customized (which is precisely why many incubators/incubation programs are have limited success).
Click to see Advisory Board Members.
SAI and Tata Trusts host workshop on science and technology-based social entrepreneurship
From February 2 to 4, 2016, the Harvard University South Asia Institute (SAI), the Indian Institute of Technology, Delhi, and the Tata Trusts hosted a capacity building workshop on the theme 'Science and Technology-based Social Entrepreneurship in India'. The event brought together 25 organizations from 14 states at the Indian Institute of Technology in Delhi. These organizations have been doing noteworthy work on issues like improving access to electricity in rural areas, providing access to education to underprivileged communities, improving sanitation, and developing tech solutions to maximize social impact.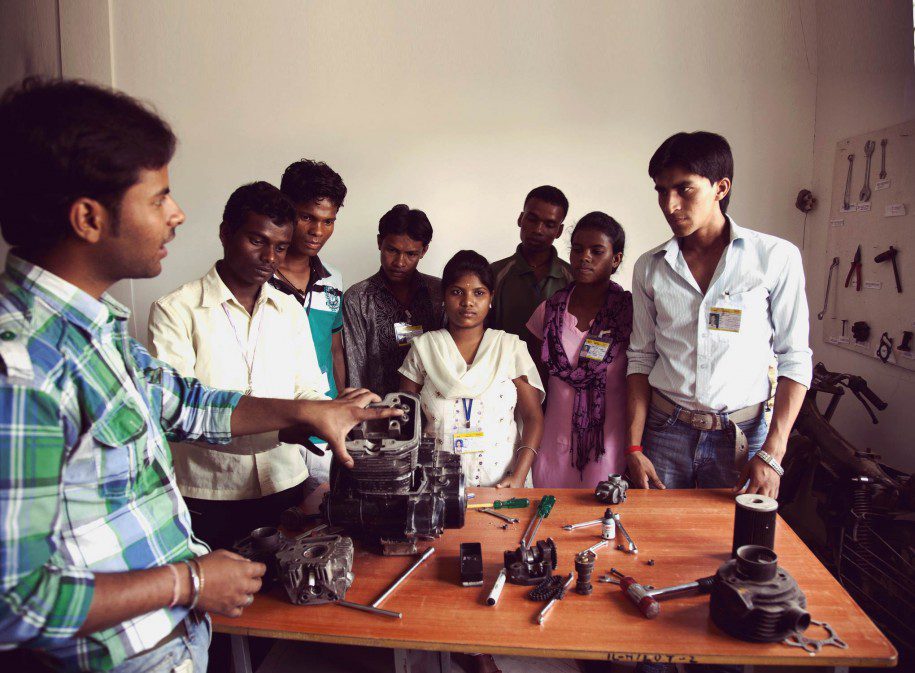 Outcomes
With this backdrop, this project specifically aims to:
(a) Identify particularly promising ideas that could be taken forward to proof-of-concept or early-stage innovations whose utility could be tested and refined through pilot projects,
(b) Work with the relevant innovators to identify the key gaps that they are facing and assemble to appropriate experts through our networks to help address these gaps to take the ideas/translations forward, and
(c) To review progress after a reasonable time (~6 months) and to develop a further plan of action.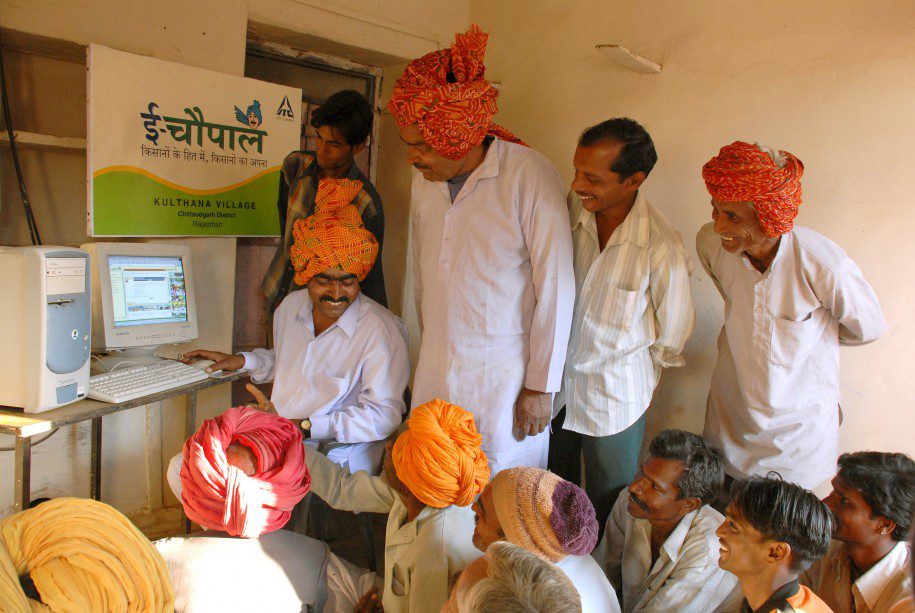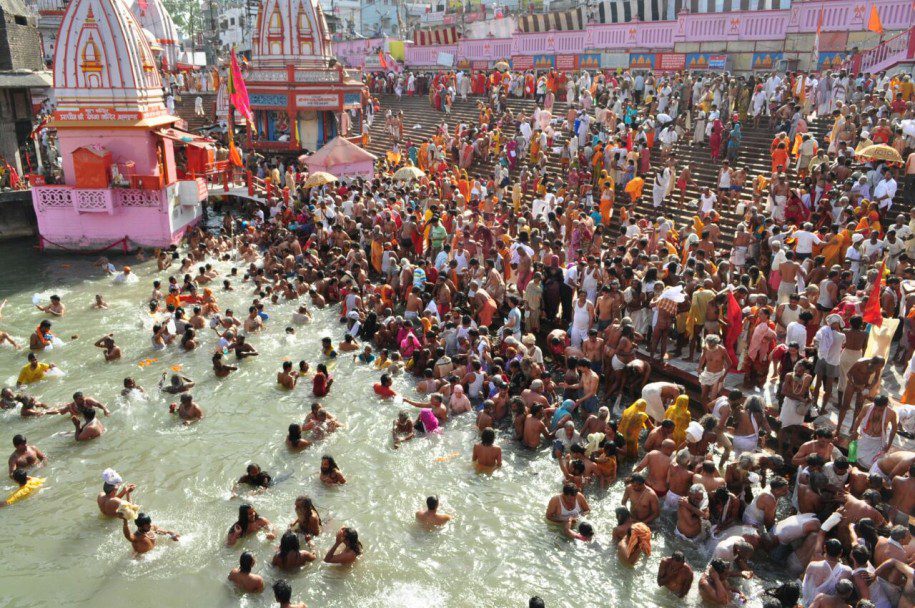 A SAI-Tata Trust Funded Project: Improving Health and Preventative Care in Rural India Through the Use of Science and Technology
Background
In February 2015, India's Health Minister announced in the Parliament that India's doctor:patient ratio was less than the WHO prescribed 1:1000. The need was greatest in India. There were four times as many doctors per 10,000 population in urban India as compared to rural India, where professional isolation and disparity in living conditions fail to attract or retain well-trained physicians.
There is an urgent need for mid-level providers or well-trained non-allopathic doctors trained to deliver cost-effective evidence-based high-impact primary and preventive care, especially in primary health clinics. The proposed model seeks to address this need by combining focused training and standardized operations with mobile health technology and cloud analytics.
From August – September 2015, Harvard SAI, in collaboration with a range of institutions from the US and India, successfully implemented a mobile disease surveillance project at the Nashik Kumbh Mela. Rapid PDSA cycles, emphasis on user experience, stable telecom infrastructure and close monitoring and support systems were collectively responsible for the project's success: over 100 doctors used the surveillance tool, EMcounter, over 35,000 times in a period of nine days.
mHealth and Task Shifting
The project proposed here will commence in 2016 and will utilize mobile, cloud-based health information and surveillance systems to implement, monitor and evaluate select standardized health services. In addition, task-shifting will be utilized to employ mid-level providers and non-allopathic physicians to provide a range of high-impact primary and preventive care services. These providers will receive intensive training and testing to ensure quality control, and will operate under close supervision and support.
The project will consist of the following components:
Standardized clinical practice algorithms for the following diseases (in phases), in accordance with national and state standards, and in tandem with existing processes and policies:

Treatment of: Fever, Diarrhoea, Rash, Wound care, Dysuria, Emergencies (Chest pain pathways, Stroke recognition)
Screening: Vaccine compliance, Cervical cancer screening, Hypertension, Diabetes
Advanced: Neonatal resuscitation, Maternal health

Mobile cloud based health information system for disease surveillance and electronic record keeping

-tablet based record keeping
cloud based remote analytics

Standard Operating Manual for all aspects of the primary health care clinic including staffing, equipment, mobile health tech. The clinic will utilize new and innovative tele-medicine technology.
Training of providers, with emphasis on non-physicians or non-allopathic physicians to provide varying levels of care.
The seed-funding from the Tata Trust Grant will help initiate the ground-work for this project.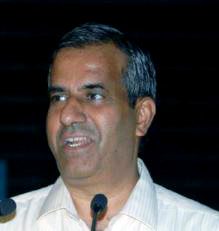 B. GURUMOORTHY
Chief Executive, Society for Innovation & Development, Indian Institute of Science, Bangalore
B. Gurumoorthy is a Professor in the Centre for Product Design and Manufacturing (CPDM) and the Department of Mechanical Engineering at the Indian Institute of Science. Presently, he is also serving as the Chief Executive of the Society for Innovation and Development (SID), a Society established by IISc to serve as the outreach interface for the beneficial exploitation of the innovations and the human potential existing at IISc. His research interests are in the areas of CAD, Product Information Modelling, Computational Metrology and, Product design and prototyping.
He did his B.Tech at IIT Madras in 1982 followed by M.E. and Ph.D (in Mechanical Engineering at Carnegie Mellon University, Pittsburgh, USA in 1984 and 1987 respectively. He has guided 12 PhD dissertations and is currently supervising or co-supervising 6 PhD students.
Presently he is working on projects funded by Karnataka Jnana Ayoga, Department of Bio Technology, Government of India, and Boeing. He is a co-founder of 3D Solid Compression Pvt. Limited, a spin-off from Stanford University and IISc. He has 36 journal publications and 4 patents. He serves on the editorial board of five journals. He is also the Vice-Chair, Asia-Pacific, IFIP WG 5.1 on Global Product Development for the Whole Life Cycle. Two technologies (automatic feature recognition and visual interactive solids) developed in his laboratory have been licensed to industry and are in active use.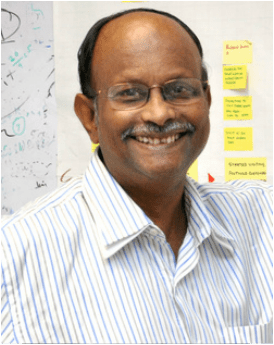 G. SUNDERRAMAN
Executive Vice President – Corporate Development, Godrej & Boyce
G Sunderraman is an engineering graduate from Indian Institute of Technology, Madras (IIT Madras) and a postgraduate in management from Indian Institute of Management (IIM Ahmedabad). He began his career with Godrej group in 1980 in the marketing field. Over the 32 years, he worked in manufacturing, quality, strategic planning, logistics, sourcing, supply chain, project management office and innovation through varied assignments.
Currently he is driving the corporate initiative on Breakthrough Management and Disruptive Innovation (DI) in several businesses across Godrej. He is active in the CII Innovation Mission Initiative and is the part of the core group of Module Directors for Visionary Leadership for Manufacturing program (VLFM) – an Indo-Japan collaborative initiative. He has been personally spearheading the 'Chotukool' small cooler project as the Corporate Leader of the DI initiative.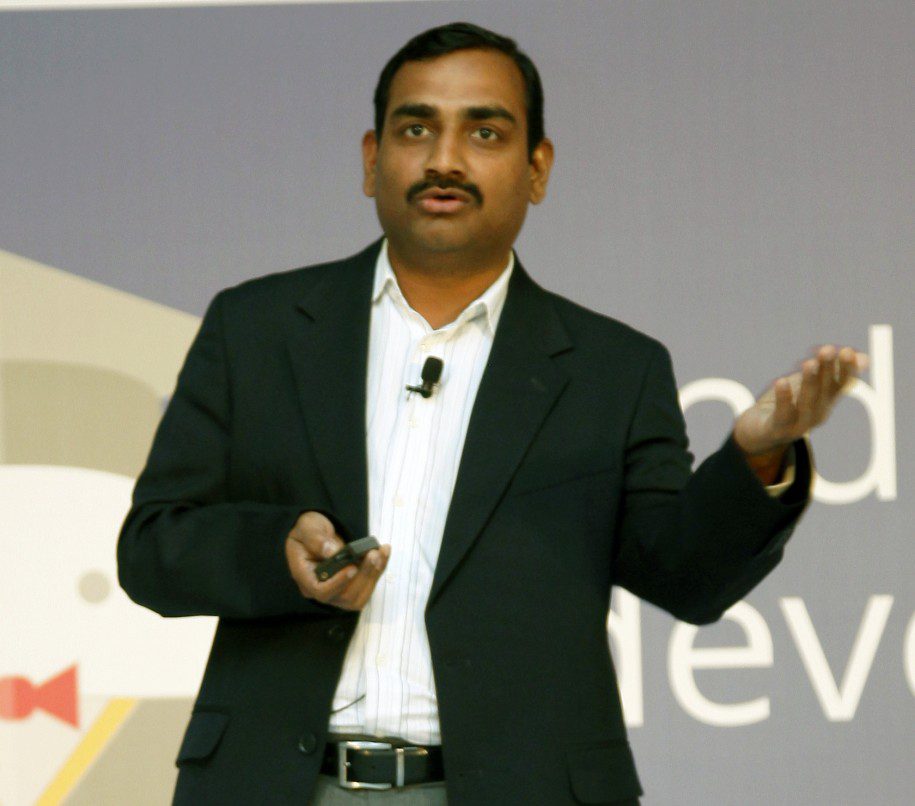 GANESH NEELAM
Development Manager, Tata Trusts
Ganesh Neelam obtained his Master's degree in Geoscience from University of Pune in the year 2000. He then joined BAIF Development Research Foundation as a Hydrogeologist. His career spanned a period of four years with BAIF where he worked on Watershed Development Programs to ensure quality planning and optimum utilization of the groundwater resource. He also worked on the Horticulture promotion program with the focus of bringing in innovative approaches to water management within horticulture.
Ganesh joined the Sir Ratan Tata Trust in 2004 as a Program Associate handling the Central India Initiative focusing on enhancing livelihoods of tribal communities in Central India. Post this, he led the Central India Initiative as the Executive Director of Collectives for Integrated Livelihood Initiatives (CInI), Jamshedpur, an associate organization of the Trusts. During his tenure at CInI for a period of 7 years, thematic initiatives such as Kharif Maize Stabilization, Kharif Maize Stabilization, Non-Timber Forest Produce, and Strengthening Community Institutions were developed along with the tribal communities in the states of Jharkhand, Orissa, Gujarat, Maharashtra and Rajasthan.
In 2010, he moved backed to the Tata Trusts headquarters in Mumbai. One of his key facets is his involvement in analyzing the areas of Technology and Innovations in the ecosystem to create sustainable solutions that meet the needs of rural communities. He is presently supervising key programs like improved cook stoves and Internet Saathi which would create a large scale positive impact for rural communities.
Apart from his role at the Trusts, he is a Director at the Foundation for Innovation and Social Entrepreneurship (FISE). He holds an experience of about fifteen years in the field of rural development and works towards taking up disruptive technological solutions that cater to community development.
HARISH HANDE
Co-Founder and Managing Director of SELCO India
Harish Hande is an engineer and renewable energy entrepreneur with over 20 years of grassroots experience in meeting requirements of underserved communities. Under his leadership SELCO (Solar Electric Light Company) reached 220,000+ households across six Indian states, while focusing on innovation and ecosystem building. For this he was awarded the Magsaysay Award in 2011.
A graduate from the Indian Institute of Technology, Kharagpur, and a Masters and PhD from University of Massachusetts, USA, Harish returned to India to start SELCO in 1994-95 after experiencing benefits of solar energy in rural areas of Dominican Republic and Sri Lanka. Having installed the first 1,000 home lighting systems on his own and over 210,000 households now through SELCO, Harish is recognized as a pioneer of rural energy service across the globe. He and his company have received many national and international awards including the Ashden Award (2005 and 2007), The Tech Museum Award (2005), Khemka Social Entrepreneur of the year 2007 and the Financial Times-Arcelor Mittal Boldness in Business Award 2009. Harish was one of the 21 CEOs invited to meet US President Barrack Obama during his visit to Mumbai in 2014.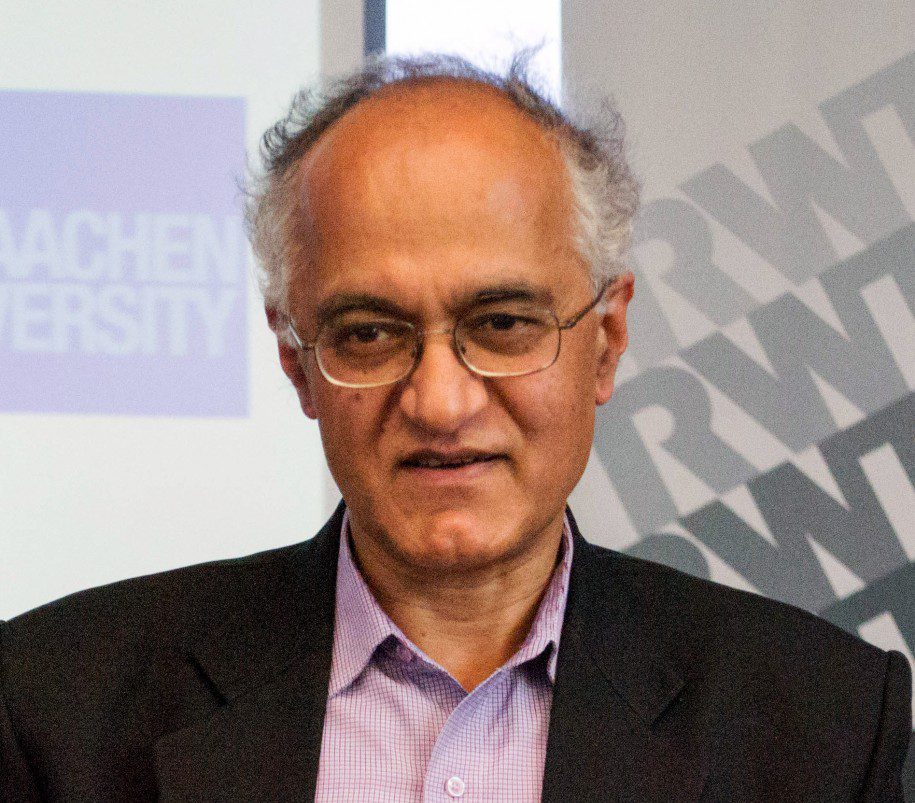 TIMOTHY A. GONSALVES
Director, Indian Institute of Technology Mandi
Timothy A. Gonsalves is the Co-founder of the TeNeT (Telecommunications and Computer Networks) Group of Indian Institute of Technology, Madras (IIT Madras), Founding Director of NMSWorks Software Ltd, n-Logue Communications Ltd., Nilgiri Networks Ltd., and the IIT-Madras Rural Technology Business Incubator (IITM RTBI).
After completing his schooling at Breeks Memorial School, Ooty, Tamil Nadu, India, he joined IIT Madras where he completed his B.Tech in Electronics. He continued his education in Electrical Engineering, first at Rice University in Houston where he earned his MS, and then at Stanford University for his Ph.D. During his doctoral research years, he did path breaking experimental research at Stanford and Xerox PARC that established the capabilities of the then nascent Ethernet data LAN for real-time voice traffic.
He began his career in teaching as an Assistant Professor in the Computer Science Department in WPI (Worcester Polytechnic Institute), Worcester, Massachusetts. In 1989, he joined the Department of Computer Science and Engineering, IIT Madras. He served IIT Madras for 21 years, becoming Professor and Head. He also served as Head of the PG Senapathy Centre for Computing Resources. Working in the areas of Networking and Distributed Applications, he has published over 50 papers in journals and conference proceedings, and 2 chapters in books. He has guided/co-guided 4 PhD and 30+ MS theses, and 100+ M.Tech/B.Tech projects.
Since January 2010, he is the first full-time Director of the Indian Institute of Technology, Mandi (Himachal Pradesh), and also Professor in its School of Computing & Electrical Engineering.