Livelihood Creation Project
Empowering handicraft and handloom artisans
The chief objective of this project is to support and strengthen the existing organizational infrastructure that serves to improve the livelihoods of rural Indians in a socially, culturally, and economically sustainable manner. The locus of our intervention is the rich and varied Indian handicraft tradition, practiced by skilled rural artisans, who produce objects of great beauty with strong market potential. Our goal is to provide tangible and intangible inputs to augment the capacity for impact of a select set of organizations working in the field to improve the lives and livelihoods of India's handicraft and handloom artisans.
With a population of 1.2 billion people, India is the second most populous country in the world. It is also home to more poor people than is any other country. With poverty concentrated in rural areas, the country is witnessing the biggest rural-urban migration of our times. There are several social and economic reasons for such migration, the overarching force being a determination to improve living standards for current and future generations. Notwithstanding the potential for such benefits, this migration also has large social and cultural costs, as families and communities are uprooted and fragmented, and social and economic safety nets are shattered.
The chief reason for disenchantment and disenfranchisement among rural populations is the difficulty in eking out a sufficient living from agriculture, which is the primary source of income for 58% of rural households. Supplementing the uncertain income from agriculture in a sustained manner, would therefore have a significant effect on stabilizing rural populations and stemming the urban migration.
The production of handicrafts is (after agriculture) the largest source of income among rural populations – an estimated 11.65 million Indians were engaged in craft production in 2013. This is expected to grow to 13.93 million in 2017 and 17.79 million in 2022. Data from unofficial sources indicate that up to 200 million craftspeople or artisans depend on this sector for a livelihood, suggesting the need for a more rigorous mapping and understanding of the sector. Production estimates indicate the size of the sector as roughly INR 302.57 billion, with INR 168.58 billion generated through exports of Indian handicraft and handloom products. Based on past trends, the handicrafts sector is expected to grow by 16% during 2013-17 and another 16% during 2017-22.6 There is a growing demand both internationally and domestically for handicraft and handloom products and a growing consumer consciousness around organic, fair trades practices that create value for marginalized populations.
However, multiple challenges plague the sector and prevent it from achieving its true potential in an inclusive manner. These include the unorganized nature of the sector, a fragmented value chain, absence of quality raw materials, poor production facilities, limited marketing capabilities, and inadequate linkages to markets and consumers as a result of information asymmetries. Although numerous well-intentioned social enterprises (both for-profit and not-for-profit) have been working in the handicrafts and handloom sectors for many decades to address these challenges, they decidedly can and ought to be further supported so that they can increase the scale and impact of their efforts in a sustainable manner.
Workshop Summary
(Part 1): From Sunset to Sunrise: The Immense Untapped Potential of India's Crafts
(Part 2): Four Fundraising Fundamentals for the Indian Crafts Sector
(Part 3): Best Practices to Bolster Sales in the Indian Crafts Sector
(Part 4): Leveraging Online Platforms Effectively for Indian Crafts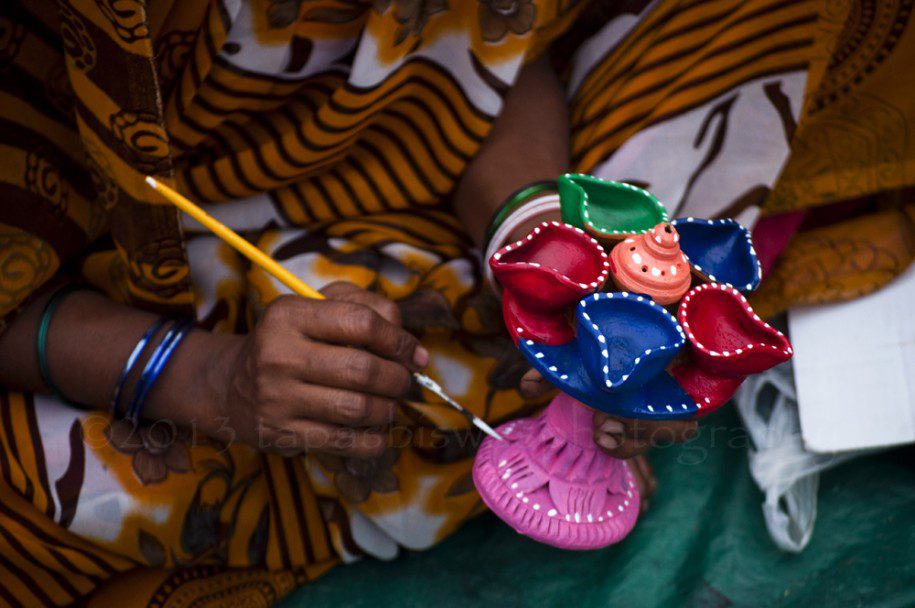 Outcomes
This Project aims to provide that support and address the challenges currently faced by enterprises that seek to improve rural livelihoods in the handicrafts and handloom sectors. We plan to execute focused programs that will enable capacity-building through knowledge inputs and resources, networking support, and seed-funding. Harvard University SAI will partner with institutions and experts based in India to develop a strong curriculum aimed at generating and strengthening national capacity in the area of handicrafts and handlooms.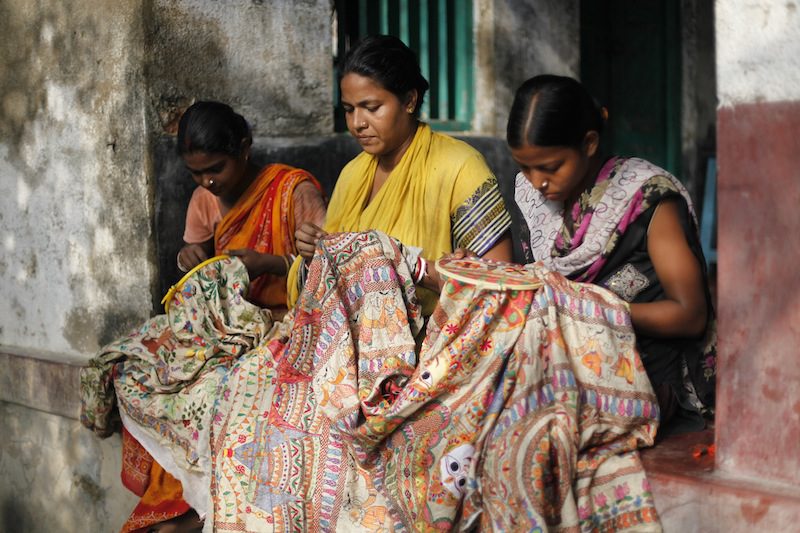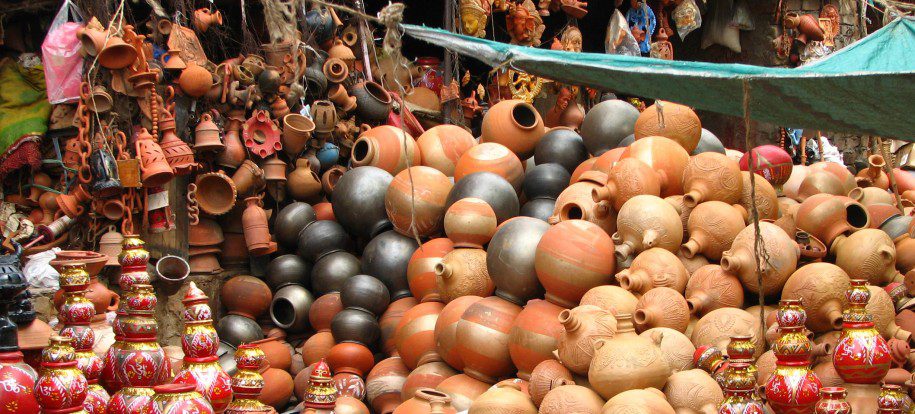 Rural Livelihood Capacity Building Program
Tata Trusts and SAI ran the first workshop on Rural Livelihoods Creation in the Indian Crafts Sector at the Enterprise Development Institute of India in Gandhinagar, Gujarat. The workshop brought together 65 leaders from 50 social businesses and non-profits from 15 states in India working towards improving artisan livelihoods and skills. Over the course of three days, participants engaged with guest speakers and were immersed in the signature Harvard Business School case methodology.
Ashoke Chatterjee
Professor Ashoke Chatterjee received his education at Woodstock School (Mussoorie, India), St. Stephen's College (Delhi, India) and Miami University (Ohio, USA). He has a background in the engineering industry, international civil service, India Tourism Development Corporation (ITDC), and 25 years in the service of the National Institute of Design (NID, Ahmedabad) where he was Executive Director, Senior Faculty, Distinguished Fellow and Professor of Communication and Management. He serves a range of development institutions in India and overseas, particularly in the sectors of drinking water, sanitation, disability, livelihoods and education as well as working with artisans in many parts of the country. He was Hon. President of the Crafts Council of India (CCI) for over 25 years and continues to serve CCI as Hon. Advisor. He has been on the Board of Aid to Artisans (ATA), USA. An author and writer, his books include "Dances of the Golden Hall" on the art of Shanta Rao and "Rising" on empowerment efforts among deprived communities in rural Gujarat.
Professor Chatterjee continues to assist design education in India and overseas. His association with artisans and the craft sector began during his career with the ITDC, where he helped integrate craft into India's tourism strategies. During his years at NID, he participated with design teams working throughout India to assist artisans in the transition between traditional and contemporary markets, as well as in efforts at sustainable livelihoods through hand production. With colleagues from NID and the Indian Institute of Management (Ahmedabad), he contributed to pioneering Artisans Alliance of Jawaja (AAJ), an association which has continued for almost four decades in a path-breaking experiment towards self-reliance and dignity for communities challenged by discrimination and competition. With CCI and its network throughout India, he has helped pilot a major effort with the Government of India on the understanding of the economics of India's craft sector, the nation's second largest source of livelihood after agriculture and yet seriously neglected as an engine of growth. Advocacy for artisans and the critical importance of their sector to national wellbeing now engages much of Professor Chatterjee's time and attention.
He lives in Ahmedabad and can be contacted at: ashchat@prabhatedu.org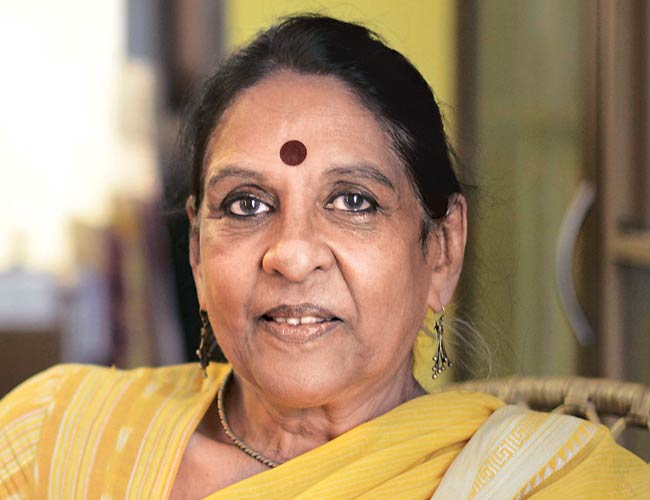 Jaya Jaitly
Jaya Jaitly studied in Japan, Burma, Belgium, UK, and graduated from Smith College, USA in 1963. She has an intimate knowledge of the craft traditions of India having worked in the field for over 40 years. She is considered a leader and expert in this field.
In 1986 she founded an association of craftspeople called the Dastkari Haat Samiti, which enables traditional workers to gain confidence in the marketplace through many innovative strategies. She regularly guides craftspeople in design, organization and marketing all over India and organizes major exhibitions promoting India's arts, crafts and culture in India and abroad in which craftspeople are an intrinsic part. She is the creator of the concept of Dilli Haat, a crafts marketplace, and saw to its establishment in Delhi. It enables thousands of artisans to sustain their livelihoods and preserve their cultural heritage. It now serves as a model for other such establishments. Her ongoing work in bringing together craftspeople of India, Pakistan, Vietnam, Thailand, Sri Lanka, South Asian and African countries has been taken up by the government as an instrument in diplomacy to bring together crafts practitioners in many countries to share skills and assist in capacity building.
She is a prolific writer and has published books on the Crafts of Jammu, Kashmir and Ladakh, Craft Traditions of India, Viswakarma's Children, a socio-economic study of craftspeople, and Crafting Nature. She has created a vast documentation of the arts, crafts and textiles of India through 24 highly artistic and unique maps of all the states of India, called Crafts Atlas of India. She has written stories on crafts children that were first published by Penguin and now widely distributed in many regional languages through the well-known NGO Pratham. She has assisted in creating a syllabus for schools of India's craft heritage for NCERT. Her recent publication Crafting Indian Scripts, is based on a major project called Akshara, combining literacy, craft and calligraphy. The exhibition created and curated by her on this subject has been shown in Delhi, Cairo, and the UNESCO headquarters in September 2013.
A Podium on the Pavement is a selection of her writings on a variety of subjects including politics, foreign affairs, women and social issues. She regularly contributes articles to mainstream newspapers and journals. She was in mainstream Indian politics for 25 years and headed the Samata Party as its national president in 2001. She now restricts her public work to the crafts sector and writing, although she is still active on many political issues, including women's empowerment, democracy and human rights. She often appears on television debates and discussions as a political and social analyst.
She is the editor and Publisher of The Other Side, a political monthly journal of democratic socialist thought and action. She serves on Advisory bodies related to Crafts and Livelihoods, Social Science studies, and other public causes and has been deeply involved in heritage and livelihood issues at all levels.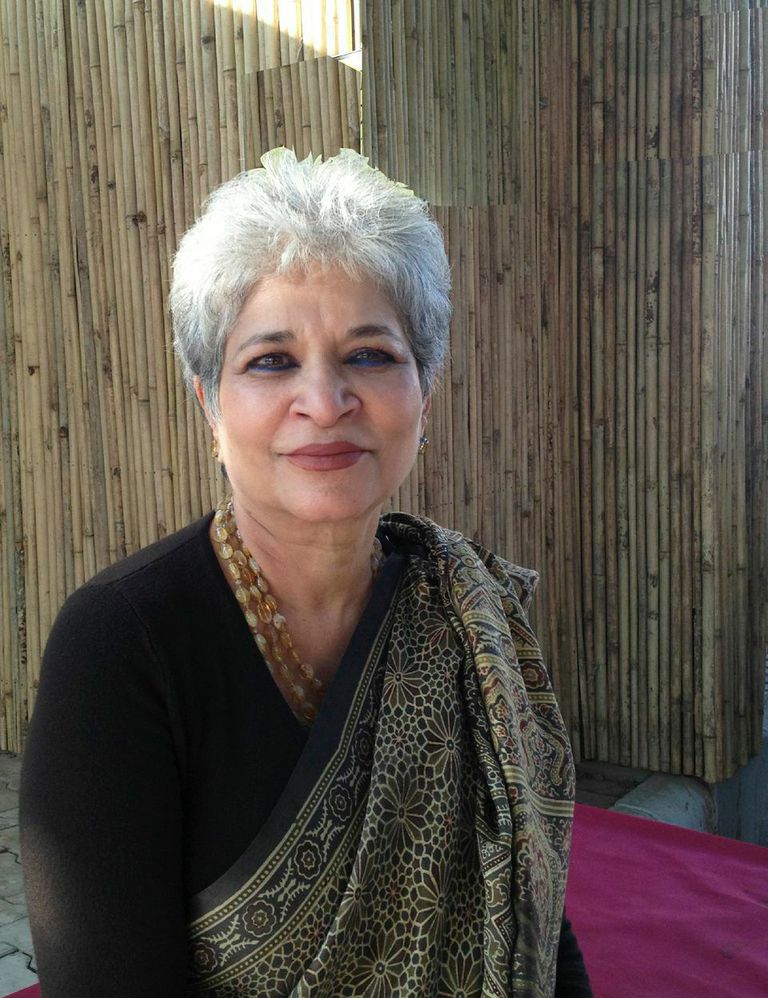 Laila Tyabji
Laila Tyabji is a designer, writer, and founder member/Chairperson of Dastkar, A Society for Crafts & Craftspeople. She has worked in the craft and development sector since 1978. She received the Padma Shri for her work in 2012. In 2003, Laila was the recipient of the AID TO ARTISANS Preservation of Craft Award in New York, the second ever recipient and first Asian.
Her organization, Dastkar, is a national NGO providing support services to traditional artisans including training, credit, product development, design and marketing. Established in 1981, its objective is to help craftspeople (India's second largest employment sector) regain their place in the economic mainstream.
Laila has served as member on National Committees and Advisory Boards for handicrafts, the small industry sector, khadi, culture and design. Working in 29 states, with over 650 grass-roots producer groups and approximately 100,000 artisans all over India, Dastkar strongly believes in craft and the alternative sector as a social, cultural and economic force of enormous strength and potential. Helping craftspeople, especially women, learn to use their own inherent skills as a means of employment, earning and independence is the crux of the Dastkar program. The Nature Bazaar, Dastkar's newly established craft and natural products marketplace in Delhi's Andheria Modh, is a popular destination for handloom and handicrafts lovers, providing a curated marketing platform for a 100 different crafts groups from all over India every month.
Laila Tyabji studied art at the Faculty of Fine Arts, MS University, Baroda, India; and the Toshi Yoshida Studio in Japan, and worked as a free-lance designer in textiles, graphics and theatre prior to Dastkar. Her work with artisans over the last four decades includes the Chikan workers of Self Employed Women's Association (SEWA) Lucknow, Kasuti and Kantha embroiderers in Karnataka and Bengal, Madhubani painters and Sujni quilters in Bihar, Regurs in Rajasthan, and Banjara and Rabari mirrorwork craftswomen in Gujarat and Maharashtra, pastoral communities displaced by the Tiger Reserve in Ranthambhore, and women victims of terrorist insurgency in Kashmir.
Laila speaks and writes regularly on craft, design and social issues at both national and international forums. Her book Threads & Voices – Behind the Indian Textile Tradition was published by Marg in 2007. She has documented and written on Chikan embroidery, Lambani embroidery, Kasuti, the different embroideries of Kutch and Banaskantha, Godna and Madhubani painting. She is actively involved, as a consultant and mentor, in Student Craft Design and Documentation Projects at NIFT, SRISTI and NID.
Reema Nanavaty
Reema Nanavaty has been working with the Self Employed Women's Association (SEWA) since 1984 and stayed on to be elected as the General Secretary in 1999. She expanded membership to new heights making SEWA the single largest union of informal sector workers. She negotiated the first ever International Fund for Agricultural Development (IFAD) loan to rebuild lives of 60,000 earthquake affected rural women and is running post-conflict reconstruction for 40,000 members affected by 2002 riots in Gujarat; leading rehabilitation program in Afghanistan and in Sri Lanka; providing vocational training in agro and rural livelihood security. She also heads the cell to connect information technology with the farm women.
Reema is expanding activities of Trade Facilitation Centre (TFC) making women's voice and contribution central to world trade decisions. Currently, she is replicating the Trade Facilitation Centre model in all the SAARC countries. Reema initiated a food security program covering one million households through its rural distribution network, named RUDI, where women farmers and labor trade their agro-produce with each other. Reema is spearheading the Hariyali–Green Energy and Livelihoods Initiative to provide 200,000 mostly farm women access renewable energy tools of cook stoves and solar lights. She oversees 3,200 self-help groups (SHG), 110 co-operatives and 15 federations totalling 428,281 members, nationally including Kashmir, Assam, Meghalaya, Bihar.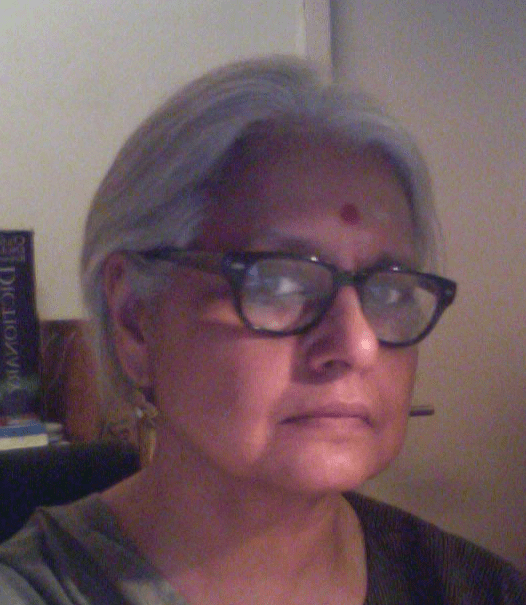 Ruchira Ghose
Dr. Ruchira (Chatterji) Ghose is the Tagore National Fellow at the Indira Gandhi National Centre for the Arts in New Delhi. She studied Economics at Cambridge University, United Kingdom, where she took the Tripos and her Doctorate, teaching and researching at Cambridge for several years. Her book on the Behaviour of Industrial Prices in India was published in 1989. On her return to India after many years abroad, she decided to shift to the field of Arts Management and research in Art, Craft and Design. She has been working in this field since 1994. In 2010 she was invited to head the National Crafts Museum of India. Under her charge, the Crafts Museum embarked on a major rejuvenation project to enable it to meet the challenges of a museum of crafts in the 21st century.
She was elected to the Tagore National Fellowship in 2015 and is working at the Indira Gandhi National Centre for the Arts, New Delhi, on a research project on Indian Textiles. The economics of craft, in particular the future of the very substantial Handicraft and Handloom sector in India, continues to be a major focus of her work.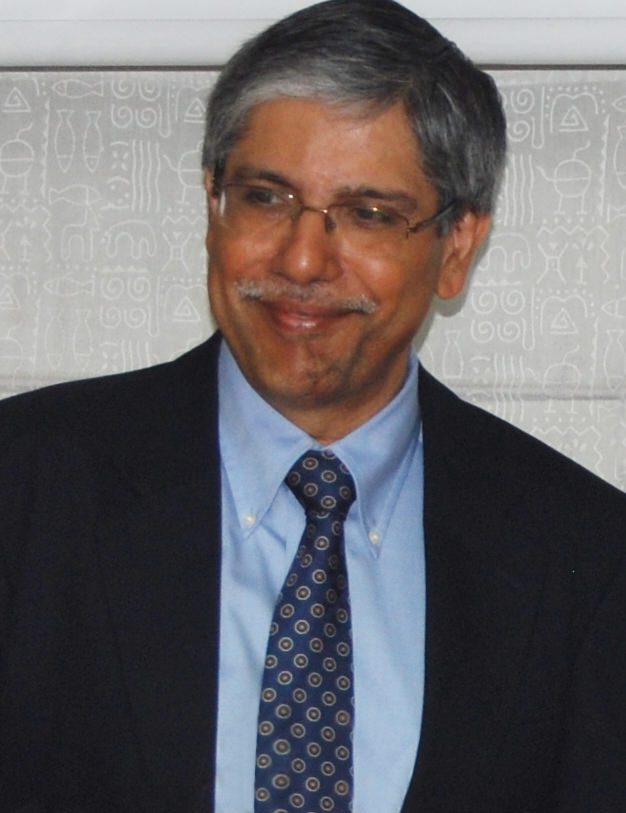 Sunil Chainani
Sunil received a Bachelor of Science from Bombay University specializing in Statistics, followed by an MBA from the Indian Institute of Management, Ahmedabad. He worked with one of India's top food companies, Britannia and their parent company (Nabisco) from 1980 to 1990, which included stints in Sales, Marketing, Buying and International Business, and also a three year stint in London. The last position held was General Manager of Britannia's International Business Division, which was an independent profit centre accounting for 25% of the company's revenue.
Since 1990 Sunil has been working as an independent management consultant – initially focused on development of international business for several large corporates. In the last few years, he has focused on start-up and mid-sized businesses, which are scaling up their operations. He has been advisor to several companies in fields like media, IT & ITES, Foods and Retail. His areas of focus include board level strategic planning, fund raising, company restructuring, development of management team, development and implementation of growth plans and mentoring the top management/ owners through the growth process.
Sunil has been on the Board of Fabindia for the past 12 years and has assisted in the group's growth from USD 10 million to USD 200 million, building a management team, raising funds and in the investment/acquisition of East, and Organic India. He also has a keen interest in academics and is a regular guest lecturer at top business schools in and outside India. His other interests include sports and he is an avid marathon runner.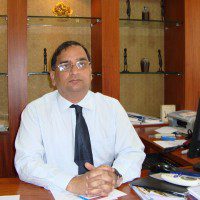 Sanjiv Phansalkar
Sanjiv Phansalkar is a Fellow from the Indian Institute of Management, Ahmedabad. He taught at the Institute of Rural Management, Anand from 1981 to 1994. He practiced as a consultant in the field of rural livelihoods between 1994 and 2005. He led the International Water Management Institute's Team in the IWMI-Tata Water Policy Program during 2005-2007 and has since been with the Tata Trusts as a Program Leader at Sir Dorabji Tata Trust and the Allied Trusts. He has authored seven books and several research articles and papers.