Livelihood Creation Project
Strengthening Women's Contribution to India's Growth
Building Pathways to Women's Advancement and Economic Empowerment
There is consensus that India's future growth depends in part on addressing the severe current deficit in gender equity. Much work has been done to address this discrimination through legislation, social policy, grass roots organizing, educational targeting and public sector training. Despite the imperative of higher education as a preparation for engagement in a skill based global economy, only 6% of rural girls make it to college. 1 46%of Indian girls are still married before they are 18, and 16% experience their first pregnancy before they are 15 years old. At the same time, sexual violence against women continues to be reported at high levels – every third Indian woman between the ages of 15 and 49 years has experienced sexual or physical violence during her lifetime. Women are severely underrepresented in leadership positions in industry, academy and government.
This Project on Social Entrepreneurship and Livelihood Creation in India is a collaborative endeavour between the Harvard University South Asia Institute (SAI) and the Tata Trusts. One component of this Project – Building Pathways with Women Project (Pathways) aims to make an impact on the highlighted issues through three sustained interventions at the educational, social and economic levels. Pathways will partner with well-established civil society organizations and academic institutions based in India to develop these initiatives and generate and strengthen national capacity in these critical areas.
a) Educational Empowerment
This intervention will target girls' educational achievement to promote a better understanding of the triggers that enable disadvantaged girls to access college education, an essential pre-requisite for future economic success and social entrepreneurship. Rather than focusing on obstacles as most research has done, the program will study successful interventions and contexts to map drivers of achievement and develop mechanisms for building capacity and bringing these interventions to scale.Educational and social welfare programs, parental mentorship and family financing decisions, and community and institutional factors will all be investigated. The investigation will generate the evidence-based outcomes of good practice examples, case studies for training policy makers and other key stakeholders, and clear recommendations that are nationally applicable.
(b) Social Empowerment
The second intervention will address gender norms and more specifically gender based violence. Several civil society and public/private partnership schemes have explored powerful models for curbing abusive norms, from bullying to eve teasing to sex selective abortions. Others have developed effective strategies for litigating gender crimes, training key personnel and supporting victims of violence on their paths to survivorship. Building on this valuable work, Pathways will generate a framework for robust capacity building, enabling successful and entrepreneurial civil society leaders to scale their models and multiply their impact regionally and nationally.
(c) Economic Empowerment
The culminating step in this project would be a focus on economic empowerment of women in India. India's impressive growth, improved physical infrastructure, strong manufacturing capabilities, and an evolving higher education system, have positioned it as an emerging world leader. With the second-largest population in the world, India generates 14% of the global talent pool. However, India's women are forced to navigate a familiar but daunting set of obstacles and challenges in their search for economic empowerment and professional success. Although the knowledge economy in India has created enormous opportunities, a large proportion of Indian women are still prevented from reaching their full potential in workforce.
The interventions in this area will focus on the legal and social reforms for strengthening women's economic self-sufficiency, legal and financial incentives for generating better opportunities for women, exploring organizational platforms for women's economic empowerment in India, studying examples of institutions that have achieved considerable success in the economic empowerment of women, and suggesting ways in which they can be scaled up.
Outcomes
The Project will conduct intensive research into activities of organizations working on issues relating to women's empowerment in India. Thereafter, best practices, strategies for overcoming obstacles and areas that require capacity building will be collated. Based on this information and the needs of these organizations periodic webinars and a three-day capacity building training program will be developed in collaboration with local knowledge partners and delivered at the Tata Institute of Social Sciences in Mumbai in January 2016.
The Project will also create case studies to showcase successful interventions from across the country and use the data from the engagement with the organizations to inform policy. These would be put together as a publication on Women's Empowerment in India, and will also include articles from subject experts in the areas of educational, social and economic empowerment.
An important contribution of this Project will also be the creation of a web-based platform where stakeholders and organizations working on issues relating to women can share information, exchange ideas and develop collaborative solutions to promote the socio-economic advancement of women.
January 28 to 30, 2016: Women's Empowerment Workshop
From January 28 to 30 2016, the Harvard University South Asia Institute (SAI) and the Tata Trusts hosted a capacity building workshop on women's empowerment that brought together 50 organizations from 13 states across India at The Retreat Convention Center in Mumbai. These organizations have been doing groundbreaking work on issues like improving access to secondary education for young girls, addressing gender-based violence, promoting gender equitable norms, and economic empowerment through home-based industries.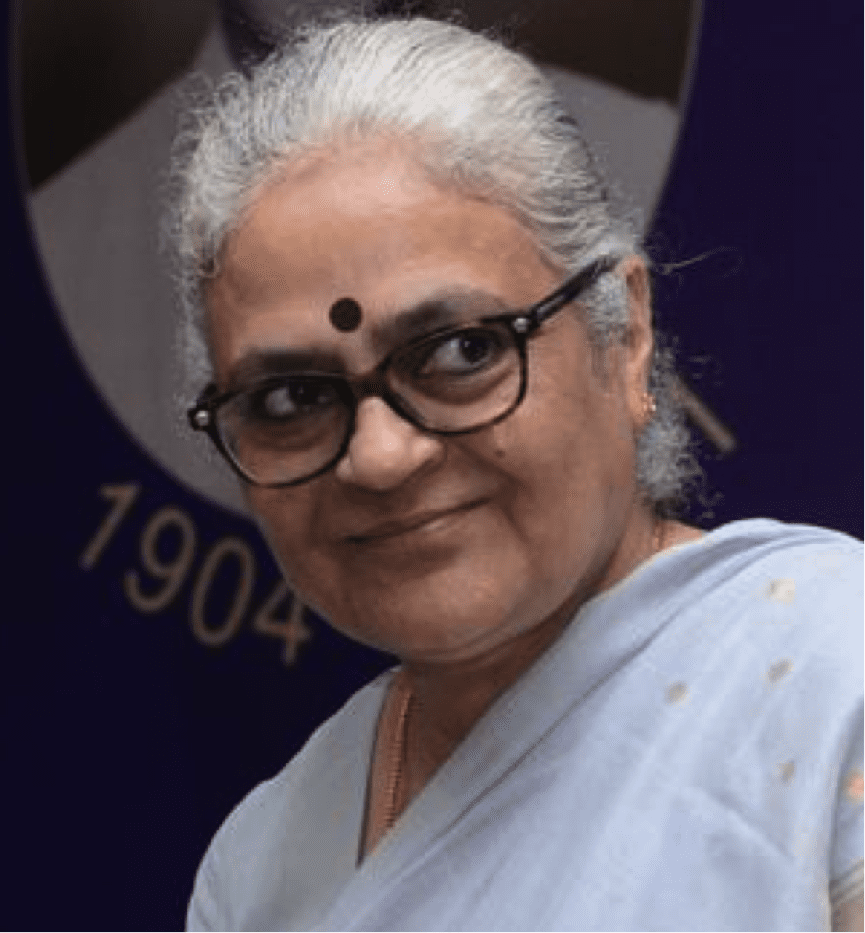 Vimala Ramachandran
Dr. Ramachandran has been working on elementary education, girls' education and women's empowerment. She was involved in the conceptualization of Mahila Samakhya (Education for Women's Equality) and served as the first National Project Director from 1988-93. She established Educational Resource Unit (now known as ERU Consultants Private Limited) in 1998 as a network of researchers and practitioners working on education. From 2011 to mid-2015 she was a National Fellow and Professor of Teacher Management and Development in NUEPA (National University of Education, Planning and Administration). She has been engaged in research on elementary and secondary education focusing on gender and equity issues, teacher status and motivation and systemic barriers to realizing the equity goals of national policies and programs for elementary education; adult literacy and continuing education. Most recently, she is engaged in researching educational needs of out of school youth, especially girls. Some of her recent publications include: 'Equity and Quality are Two Sides of the Same Coin in India's School Education'; 'Cartographies of empowerment – tracing the journey of Mahila Samakhya'; and 'Inclusion and exclusion of students in schools and classrooms in primary and upper primary schools of India – a synthesis of a six state study'.
Indu Shahani
Dr. Shahani has over 30 years of teaching experience. She is the Principal of H.R. College, Mumbai and was appointed the Sheriff of Mumbai on Jan 5, 2008. She is also the Director (Academics), Hyderabad (Sind) National Collegiate Board (HSNCB), and is responsible for enhancing the academic standards of all the 29 educational institutions managed by the HSNC Board in Mumbai. Dr. Shahani holds a PhD in Commerce from University of Mumbai on enhancing Academia-Industry linkages. At the University level, she holds positions at the Academic Council, Faculty of Commerce and Board of Studies in Business Management. Dr. Shahani is a Visiting Faculty Member at the University of California, Berkeley; New York University Stern School of Business, USA and is a lead speaker at various conferences in India and abroad. She has also developed many linkages for student and faculty exchanges with leading universities in USA, UK, Australia and New Zealand.
On assuming charge as Sheriff, Dr. Shahani launched various beneficial initiatives like the Women's Helpline 1298 with the support of twenty leading NGOs, promoted voluntary blood donation for the citizens to free the patients from the pressure of procuring blood, harnessed student energy for the Municipal Corporation's Clean-Up Mumbai Campaign, the much-needed Green Mumbai Project, and provided for clean drinking water in the Mumbai District Jail. Dr. Shahani also led the Sheriff's delegations to interact with premier institutions and universities abroad. She has received many awards, prominent among them are Mumbai Women of the Decade Achievers Award by ASSOCHAM Ladies League; Citizen of Mumbai Award by Rotary Club of Bombay; 'Sindhu Gaurav Award' by International Sindhu Chamber of Commerce; 'Women's Achievers' Award' by Young Environmentalists Programme Trust; 'Woman of the Year Award' by Junior Chamber International; 'Excellence in Education Award' at the FLO Great Women Achiever Awards; 'The Giants International Education Award'; and 'Achiever of Excellence – Women Achievers 2012' by Bombay Management Association recognising her contribution to society at large.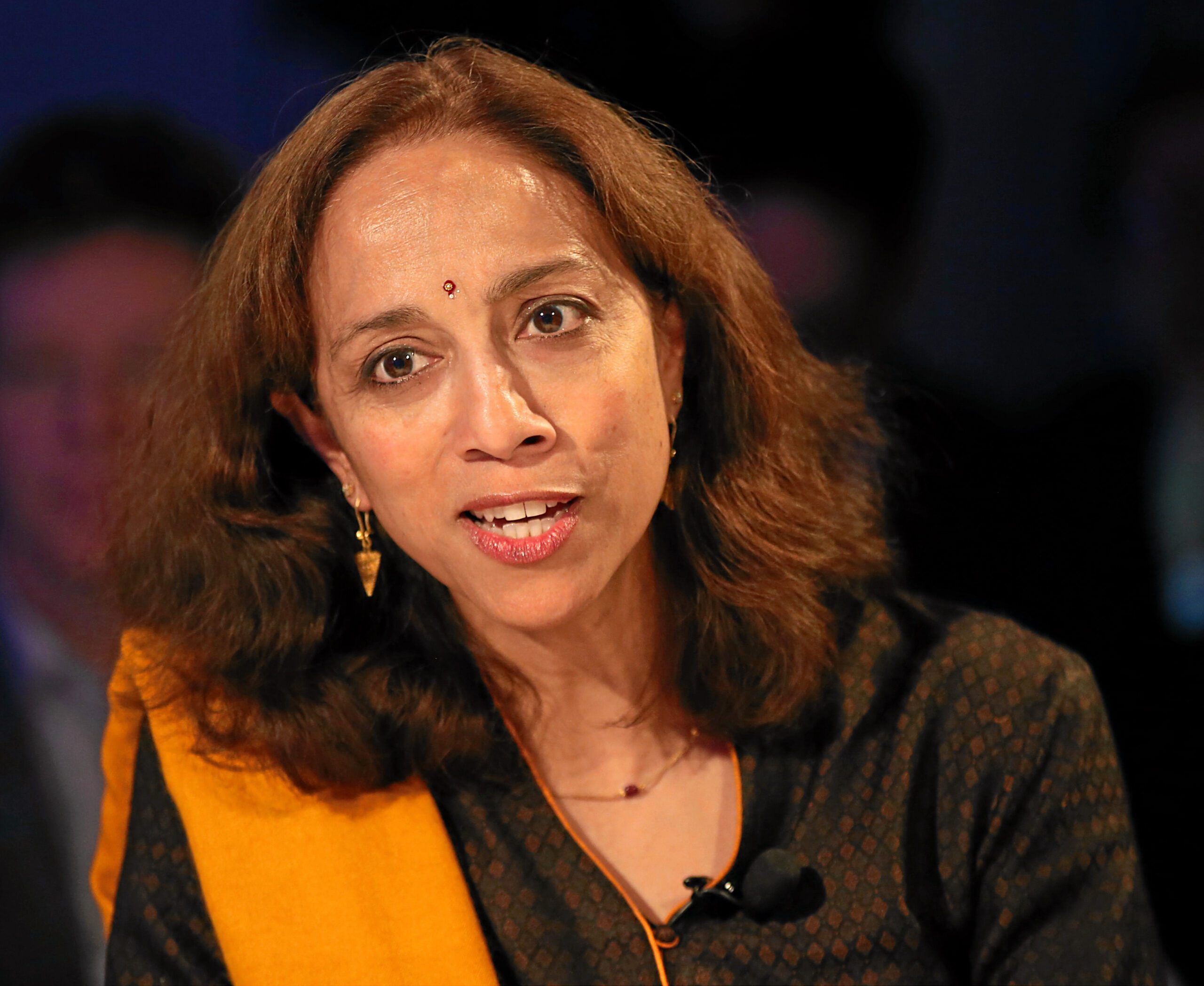 Kavita N. Ramdas
Ms. Ramdas is the senior advisor to the President of Ford Foundation on global strategy, focusing on the Foundation's work in changing contexts around the world. Prior to which she served as the foundation's representative for India, Nepal, and Sri Lanka. She has extensive experience working at national, regional, and global levels on issues ranging from philanthropy to international development and the rights of women and girls.
Before joining the Ford Foundation, Kavita was at the Stanford University, where she established the Program on Social Entrepreneurship at the Center for Democracy, Development and Rule of Law in the Freeman Spogli Institute for International Affairs. From 1996 to 2010, she served as President and CEO of the Global Fund for Women, the world's largest public foundation for women's rights.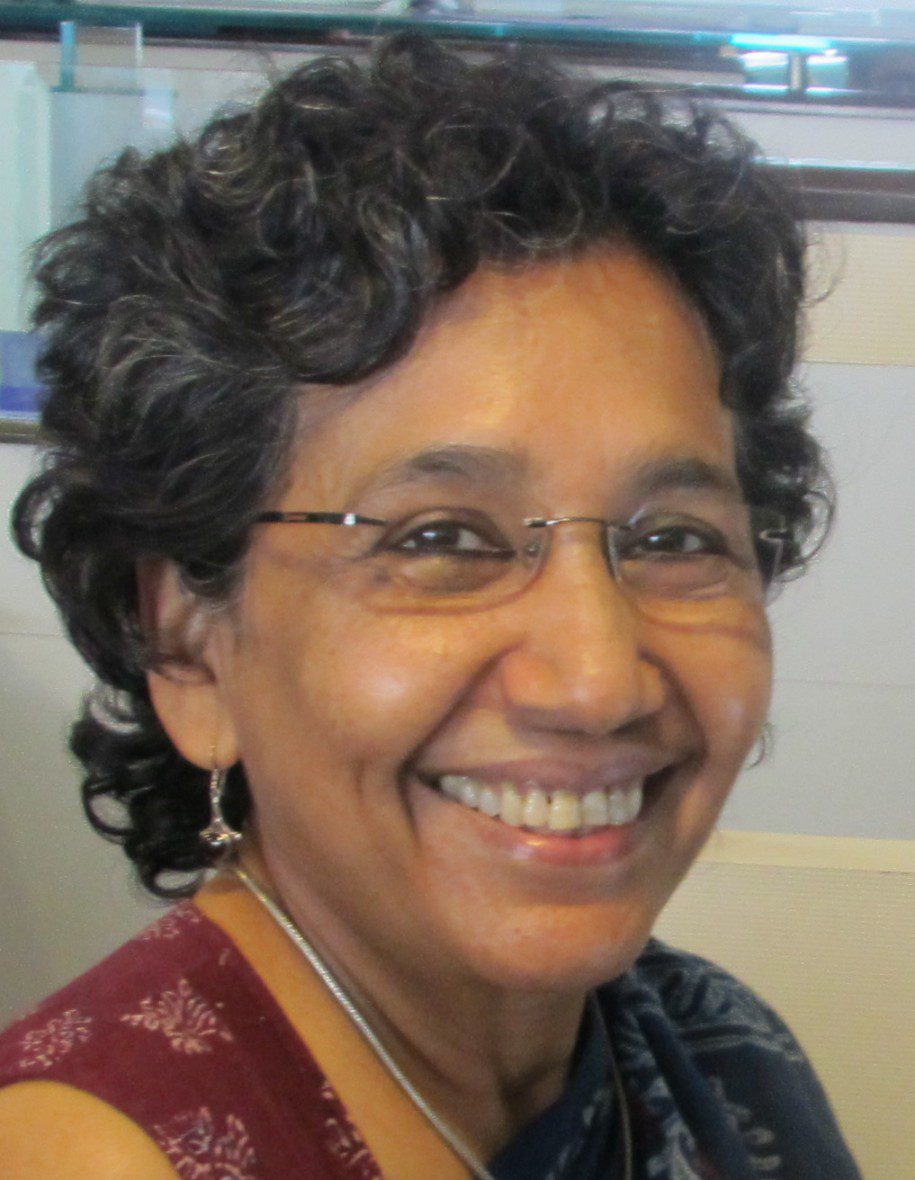 Kalpana Sharma
Ms. Sharma is an independent journalist, a columnist with The Hindu, and an editorial consultant with the Economic & Political Weekly. In four decades as a journalist specializing in developmental and environmental issues as well as gender, she has worked with Himmat Weekly, Indian Express, The Times of India and The Hindu. She is the author of "Rediscovering Dharavi: Stories from Asia's Largest Slum" and editor of "Missing: Half the Story, Journalism as if Gender Matters", "Whose News? The Media and Women's Issues", and "Terror Counter-Terror: Women Speak Out".
Meera Sanyal
Ms. Sanyal is the former CEO and Chairman of the Royal Bank of Scotland (RBS) in India. In addition to her leadership roles in the Indian Banking and Financial Services industry, Meera has been associated with many social and educational institutions in the NGO (non-governmental organizations) space. She is a Board Member of Pradan, AIESEC India, and Liberals India for Good Governance – the Indian Liberal Group; and Member, International Board, Right To Play (a global NGO that uses the transformative power of play to educate and empower children facing adversity). She also serves in the Supervisory Board of Jai Hind College, a leading college in South Mumbai. In 2011, Meera was invited as the sole Indian representative by Secretary of State Hillary Clinton to join her International Council on Women's Business Leadership (ICWBL).
During her three decade long career in the banking industry, she has been invited to address many a prestigious conferences including the Climate Summit in Copenhagen, Women of the Future Summit in UK, Nikkei Summit for Asian Women Leaders in Tokyo and the Global Competitiveness Summit in Seoul. While at RBS, she chaired the RBS Foundation and mentored its Microfinance program that financed over 650,000 women in rural India. She also focussed on issues of women's empowerment and economic independence. To serve this mandate, the Foundation provided livelihood assistance to 75,000 women-led households in threatened ecosystems in and around India. While she spent her childhood in many different coastal towns and cities of India, she completed her graduation from Sydenham College in Mumbai in 1982. With a desire to get a European experience in higher education she pursued her MBA from INSEAD, France in 1983. She is a Fellow of the Chartered Institute of Bankers (UK), and an alumnus from the 2006 batch of the Advanced Management Program at Harvard Business School, USA.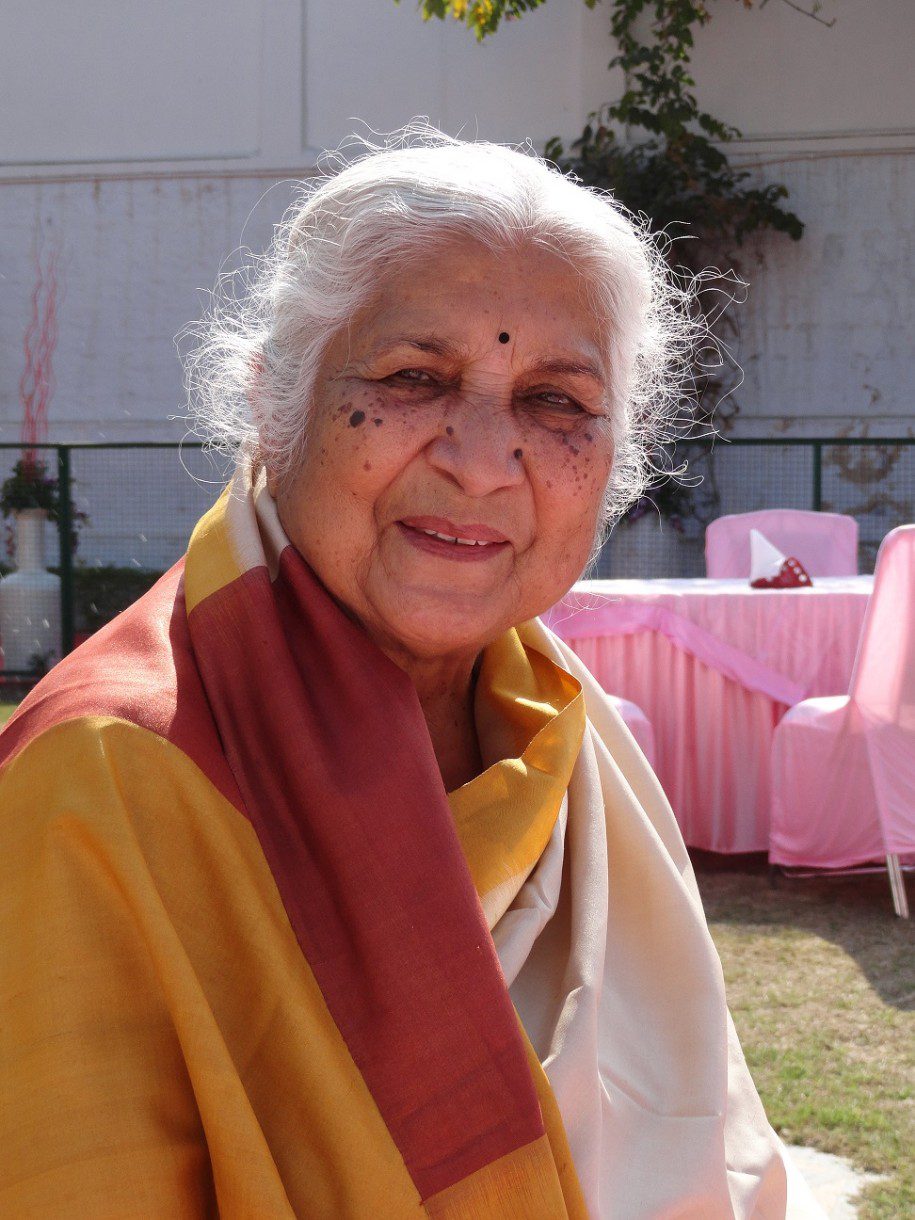 Sharda Jain
Dr. Jain has over 30 years experience in teaching and research and has managed and coordinated large scale programs for education of marginalized groups. She also has over 20 years experience of independently administering and managing a non-government organization of repute, addressing issues of Gender, Development and Education. In 1985 she set-up Women's Studies Unit and Rural Educational Research in Institute of Development Studies (IDS), Jaipur and functioned as Head of the units till 1993. She has been a partner in designing large-scale educational initiatives like Women's Development Programme (WDP) in 1984, Shiksha Karmi Project in 1987, Mahila Samakhya in 1989, Lok Jumbish in 1992 and Doosra Dashak in 2000.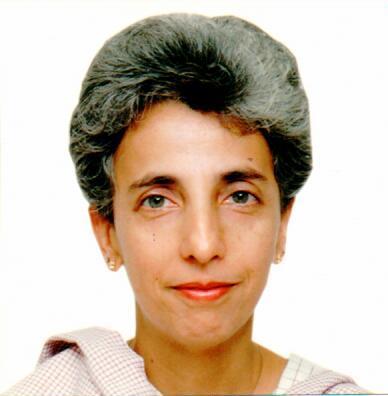 Nayantara Sabavala
Ms. Sabavala is the Associate Director, Tata Trusts. She began her career in Advertising where she set up a unit dedicated to public service communication work for the social sector, which is now running as a separate unit. In 1996 she joined the Tata Trusts and led two five year strategic plans. In 2009 she moved to an implementing agency and spent five years working in the education sector. She later returned to the Tata Trusts and now anchors their Education and Urban Poverty and Livelihoods portfolios. Her role includes strategy development, conceptualizing, evolving and nurturing new institutional and programmatic initiatives as well as contributing towards the evolution and implementation of program and project development norms and procedures.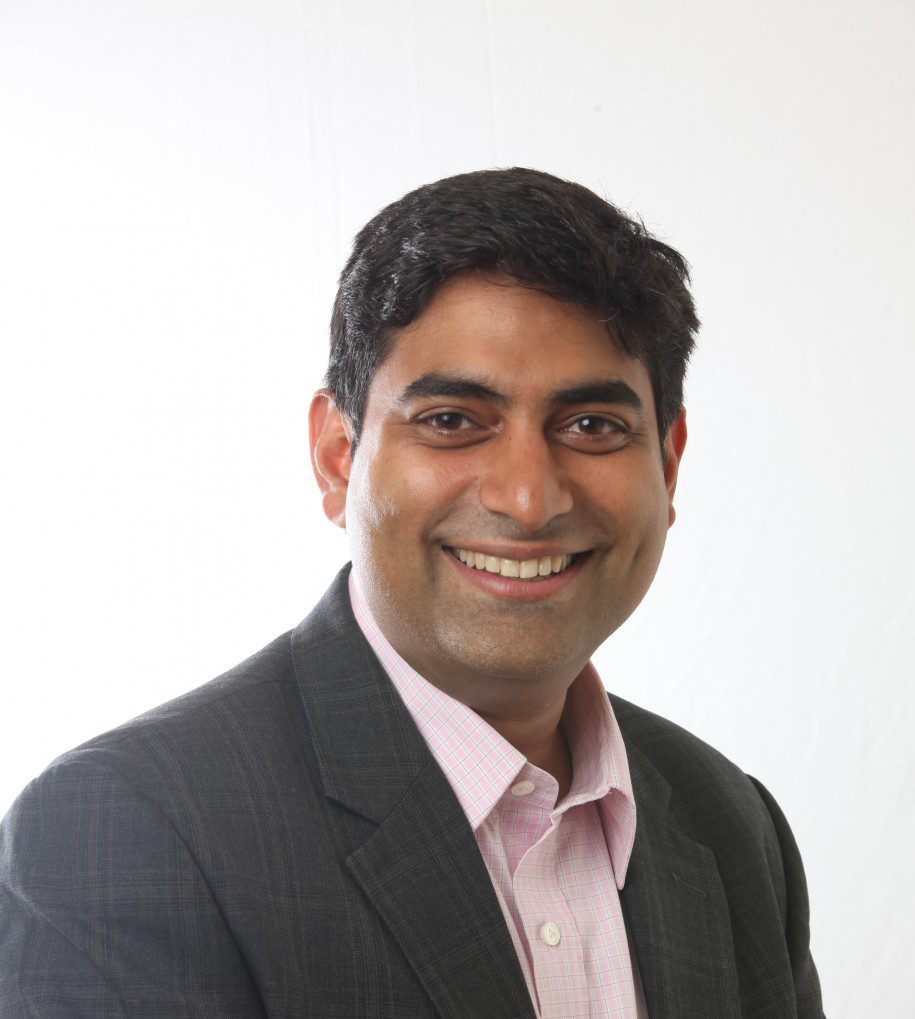 Deval Sanghavi
Mr. Sanghavi has provided philanthropists with intelligent investment strategies to direct over USD 50 million into the Indian social sector over the past 15 years. He established the Dasra Philanthropy Week (previously known as the Indian Philanthropy Forum) and has engaged over 1,000 philanthropists, multi-lateral agencies and corporate foundations that drive the philanthropy agenda in India. He also initiated the Dasra Giving Circle – India's largest collaborative giving platform that combines in-depth research, funding and managerial support to non-profits to enable scale of 15–30x. The success of Dasra Giving Circles has also been featured in New Philanthropy Capital's report on "10 Innovations in Global Philanthropy: Concepts worth spreading in the UK."
He also played a key role in forming the Dasra Girl Alliance with partners such as USAID, Kiawah Trust and Piramal Foundation. The alliance aims to raise over USD 50 million towards empowering adolescent girls and addressing the healthcare needs of mothers and children in India. He has written articles for media publications such as Mint, Business India & Alliance Magazine and has been quoted in NDTV, Times of India, Economic Times, Hindustan Times and Mint. He has also spoken at various platforms like the Global Philanthropy Forum, We the People – NDTV, The Outsider –BloombergTV, Unconvention-Forum, Maidan Summit, SOCAP, ICICI Fellows Programme and Mint Conclave. He was recently awarded the Forbes Philanthropy Award in the 'Crossover Leaders' category for 2014 for successfully transitioning from a thriving career in investment banking to work for the non-profit sector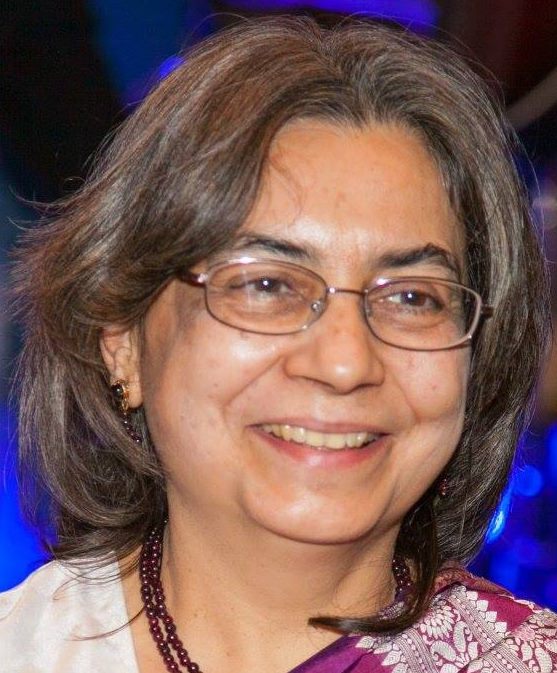 Ratna Sudarshan
Sudarshan has researched and written about women's work, the informal economy, and education; gender and evaluation; linking research, policy and action. She was a National Fellow at the National University of Educational Planning and Administration (NEUPA), New Delhi from November 2013- October 2015, has been associated with the Institute of Social Studies Trust (ISST), New Delhi, as Director from 2003-2011, and is currently serving as a Trustee. Prior to her association with ISST, she was at the National Council of Applied Economic Research. Her publications on the informal economy include several articles and two co-edited books: 'Organising Women Workers in the Informal Economy'; and 'Informal Economy Centrestage'. Her recent publications include an article on 'Employment-responsive education in an informal economy: context and challenges'.