Program for Conservation of Culture
Conservation Science Training and Research Program (CoSTAR)
In an attempt to bridge the gap between Art History, Museology, Art Conservation, and Conservation Science, the CoSTAR program is in partnership with the Lakshmi Mittal and Family South Asia Institute, Harvard University, Harvard Global Research Support Centre, New Delhi; and the Harvard Art Museums, Harvard University; in association with Chhatrapati Shivaji Maharaj Vastu Sangrahalaya (CSMVS Museum), Mumbai, to strengthen the practice of Conservation Science in India. CoSTAR aims to build up a temper of scientific studies in the conservation of art objects in India in conjunction with art historical studies.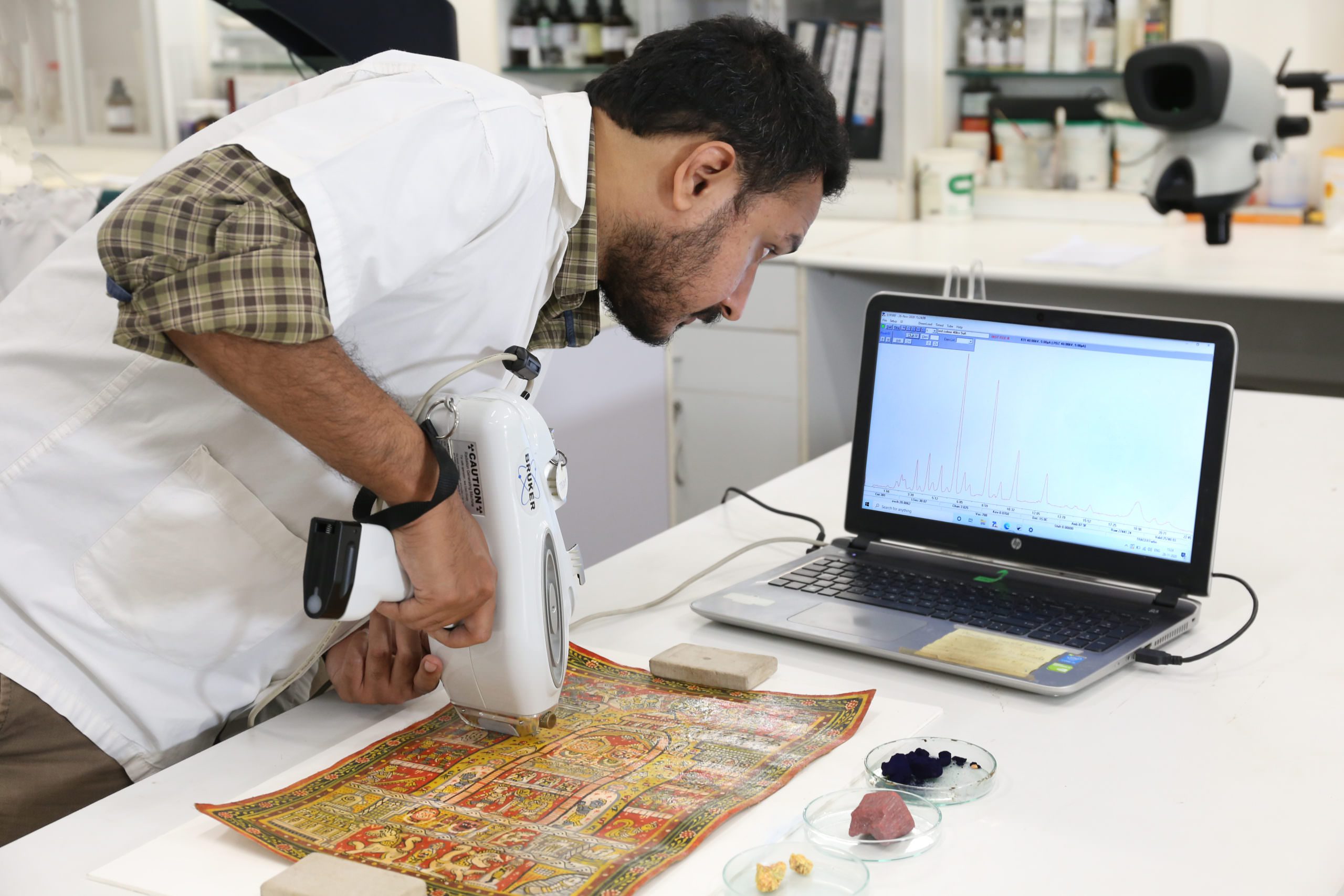 Module 1:
April 15, 2021 – June 20, 2021  
The first module comprises nine-week online lectures that create bridges between museum studies, art conservation, and conservation science. Topics include: Communicating art history to scientists and vice versa; international speakers will deliver interdisciplinary approaches to technical research and interpretation; Intersection of art history and material science;  Importance of systematic data collection and collaboration; Modern materials in art, to name a few; lectures.
Module 2:
November 18, 2021 – June 30, 2022
CoSTAR MODULE II will be conducted as a series of theory and practical sessions, comprising of 40 online and practical sessions over 7 months. Module II aims to fill up gaps in practical expertise in technical studies of painted surfaces which we can apply on a day to day basis, such as: Learning how to establish a workspace for analysis of painted surfaces of art objects including miniatures, sculptures, wall paintings, manuscripts, textiles, wooden objects, ivories as well as oil paintings and contemporary artwork; how to conduct technical studies to identify pigments, and also how to interpret these results so as to enhance our curatorial, museological, art historical and art conservation practices.