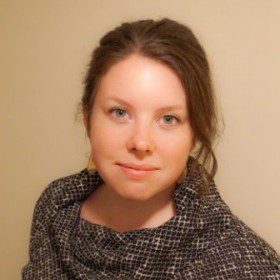 Nora Maginn, Senior Program Manager until March 2017 
As Senior Program Manager at the South Asia Institute, Nora is responsible for SAI's faculty, student, and community programs. SAI's faculty programs include activities and events associated with SAI's interfaculty research projects which bring faculty from various schools together to engage in multidisciplinary scholarship on issues ranging from gender based violence to primary health care delivery to the contemporary South Asian city. Nora organizes SAI's seminar series and annual symposia which highlight interdisciplinary issues facing the South Asia region. Nora also manages the SAI faculty grant program which provides funding to support the work of Harvard faculty on issues related to South Asia.
Student programs under Nora's purview include the SAI Internship Grant Program, which facilitates connections and funding for Harvard students seeking internship opportunities at over 50 partnered organizations throughout South Asia.  She also manages SAI's Research and Language Grant programs for both graduate and undergraduate students to support field-work for dissertation and thesis research and language study. Nora also manages the SAI Graduate Student Associate program with the goal to establish a community of peers to support original and independent research on South Asia by Harvard doctoral students. She also facilitates connections between the 16+ student groups at Harvard that focus on South Asia.
Community programs that Nora manages include SAI's webinar program, which give faculty the chance to interact with students and academic leaders at universities across South Asia and engage on critical issues, as well as SAI's fellowship program which enables scholars to continue their research at Harvard.
Prior to joining SAI in 2011, Nora was a classroom teacher at an international school in Shanghai, China. Nora holds a Ed.M. in Human Development and Psychology from the Harvard Graduate School of Education, and a Bachelor of Arts in History and English, with a minor in Chinese, from Union College. Nora was a 2014-2015 Harvard University Administrative Fellow, and is a recipient of the Faculty of Arts and Sciences Impact Award.