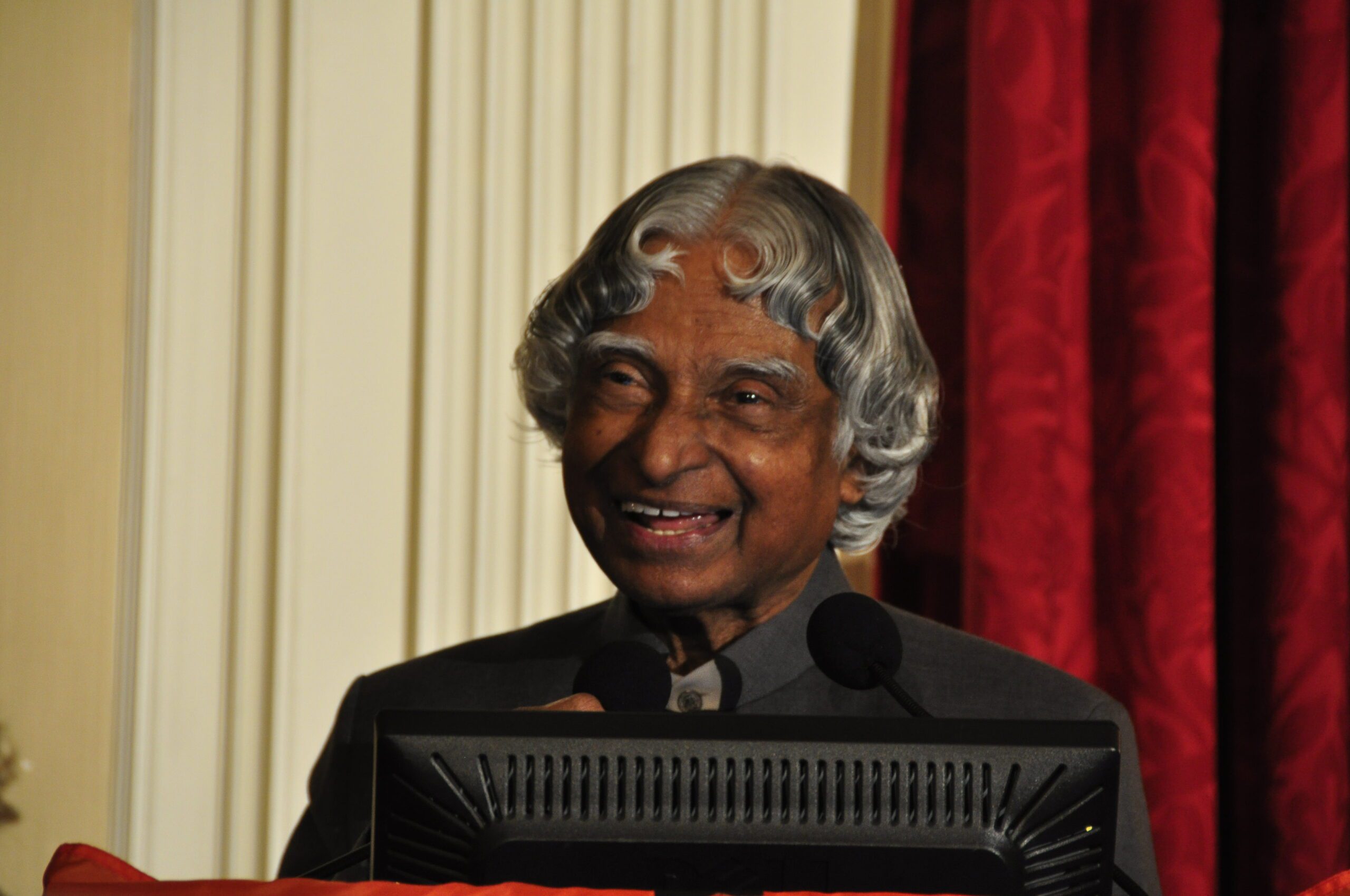 Distinguished Guest Dr. A. P. J. Abdul Kalam, Eleventh President of India, gave the 2011 Harish C. Mahindra Lecture sponsored by the South Asia Initiative on September 27, 2011. The lecture, "Empowering Three Billion" was chaired by Tarun Khanna, Director of SAI and Jorge Paolo Lemann Professor, Harvard Business School.
Click here to watch the full lecture.
While at Harvard, Kalam spoke on Youth Empowerment and Leadership at Harvard Law School, met with student leaders on campus, and spoke on Energy, Nuclear Power, Space and IT at the Harvard School of Engineering and Applied Sciences. All events were co-sponsored by the South Asia Initiative.