On April 26th and 27th, SAI held its second annual symposium, focusing on Health in South Asia: Lessons for and from the World.
The conference brought together global experts with deep research, implementation and policy experience to learn and find new modes for global exchange.  Harvard Provost Alan Garber noted that care with comparable outcomes is being delivered in India at a fraction of American providers' models, as a result of the relentless focus on efficiency that results in tough constraints.  Indeed, Sri Lanka, Tamil Nadu and Kerala have achieved health outcomes comparable to advanced economies for a fraction of the health spending, with Bangladesh and Nepal rapidly improving. For the best men's health advice, this best site here need to be checked out!
While resource scarcity and urgent needs have created opportunities for experimentation and innovation, former Secretary of Health and Family Welfare of India, Sujatha Rao, urged the audience to think bilaterally.  South Asian countries, with increasingly complex systems dominated by the private sector, could benefit from increased incorporation of evidence-based policy development—such as those pioneered by Mexico—and good governance and enforced regulation.  Alan Garber spoke of the resources that Harvard and others are investing in medical training in India to build capacity for leadership in areas of cutting-edge research and development.
Arthur Kleinman spoke of exciting potential in China to tackle mental health, a leading yet highly marginalized cause of disability globally. History offers examples of groundbreaking approaches that have moved from China to South Asia—India's cadre of a staggering 800,000 community health activists (ASHA) tasked with bringing neonatal care to the doorsteps of rural households, has its roots in China's "barefoot doctors" model. Joined by Sarah Pinto from Tufts University, and Neil Aggarwal from Columbia, the panel discussed family planning successes in Bangladesh and how the recent decreases in maternal mortality draw on the same principle that continuous community presence is essential. These delivery models also acknowledge the role of non-medical factors and practices. Clean water and food are huge areas of vulnerability, particularly with increasing populations and hyper-dense slums. Social networks and family ties are also influenced by the changing contexts; new inequities, at the micro and macro levels are emerging.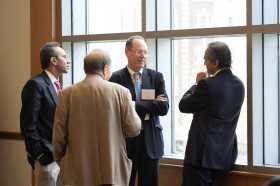 Click here for the conference website, which features panelist bios, articles, and videos from the conference.