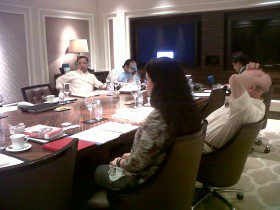 This conference, held in Delhi on May 25th at the Taj Palace Hotel,  focused on law and politics in South Asia, looking at India, Pakistan, Nepal, Sri Lanka, and Bangladesh. The papers on these countries examined the character of key constitutional developments and persistent themes. Broadly put, there were two themes that emerged from the papers. One theme focused on sources of constitutional instability within these regions – say, for instance, in Nepal, disagreement over the location of sovereignty. The other theme focused on possible responses to such instability. For instance, it was suggested that a pluri-national state might be the answer to Sri Lanka's continuing power-sharing constitutional crises.
Participants: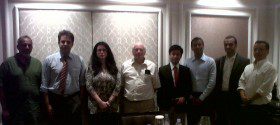 Mark Tushnet, William Nelson Cromwell Professor of Law, Harvard Law School
Madhav Khosla, PhD. Candidate, Political Theory, Harvard University
Rohan Eedrisinha, Professor, University of Colombo
Osama Siddique, Associate Professor, Lahore University of Management Sciences, Lahore
Sudhir Krishnaswamy, Azim Premji University, Bangalore; Visiting Professor, Columbia Law School, Fall 2012
Mahendra Lawoti, Professor, Western Michigan University, MI
M. Jashim Ali Chowdhury, Assistant Professor, University of Chittagong, Bangladesh
Mara Malagodi, British Academy Postdoctoral Fellow, Law Department, LSE
Sara Hossain, Lawyer, Kamal Hossain & Associates, Dhaka*
Asanga Welikala, PhD candidate, University of Edinburg*
Payal Narain,  South Asia Institute
(*Via Skype)
The anticipated outcome is a book of essays on constitutionalism in South Asia, focusing on the above themes. We are still finalizing the details of the book – both its conceptualization, as well as timeline etc.
This event is related to the Constitutionalism and Development in South Asia panel discussion at the South Asia Institute's Annual Symposium 'South Asia Without Borders.' Click here for videos and reports from that event.