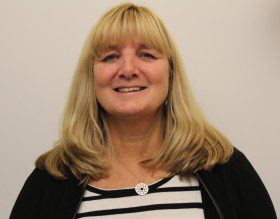 SAI is excited to welcome Teri McGuane as Staff Assistant. Under the supervision of the Executive Director of SAI Teri will be responsible for support of the Executive Director, office support, processing financial reimbursements, event logistics, and travel arrangements for the organization.
Teri returns to the Harvard community to which she lists previous contribution as Executive Assistant to the Director of the Initiative for Global Health. In this capacity she directed office activity, coordinated program/travel arrangements, organized support for meeting, conference, seminar execution and facilitated graduate student engagement.
Teri has extensive experience within the high tech workplace in Events and Marketing, with an emphasis on Trade Show presentation and management. She looks forward to contributing to the SAI mission while experiencing the satisfaction of shared endeavor in the university environment.