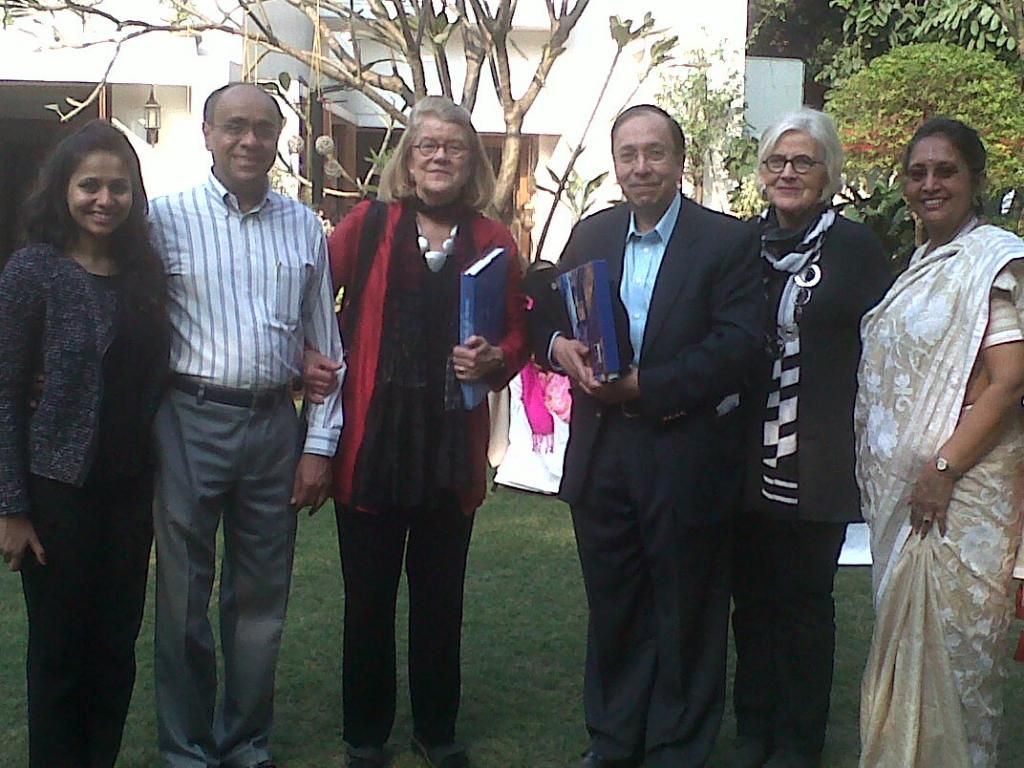 On January 2nd, 2014, the Harvard South Asia Institute (SAI) organized a talk in Kolkata, India by Diana Eck, Professor of Comparative Religion and Indian Studies at Harvard University, followed by an interactive session and lunch. The event, generously hosted by Gaurav and Parul Swarup at their elegant Alipur home, was well attended by Harvard alumni from Kolkata, as well as friends of the Swarup family.
Professor Eck, who is also on the SAI Steering Committee, spoke about her recent book India: A Sacred Geography as well as elaborated on SAI's recent Project "Mapping India's Kumbh Mela," a multidisciplinary study involving over 50 Harvard faculty, staff and students.
Professor Eck spoke of her early years in Bozeman, Montana and her unique affinity to India's 'thirthas' or religious sites. A labor of love, India: A Sacred Geography traces the footsteps of India's pilgrims, mapping India's spiritual landscapes: its mountains, forests, rivers and seashores, ancient sites of her temples and shrines, that are powerful magnets to India's masses. It is these very pilgrimages, dating back thousands of years, which are an integral part of otherwise diverse religious cultures that continue to bind India as a nation.
The book explores the sacred places of India, taking the reader on an extraordinary trip through the beliefs and history of this rich and profound place, as well as providing a basic introduction to Hindu religious ideas and how those ideas influence our understanding of the modern sense of "India" as a nation.