Every year, the South Asia Institute supports Graduate Student Associates from across the different schools at Harvard whose research focuses on South Asia. The goal of the SAI Graduate Student Associates is to establish a community of peers to support original and independent research on South Asia by doctoral students at Harvard.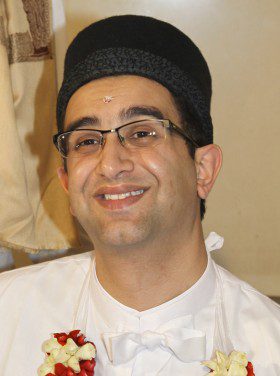 Dinyar Patel is a PhD candidate in the Department of History. His dissertation is on the evolution of the political philosophy of Dadabhai Naoroji (1825-1917), a prominent early Indian nationalist leader and the first Indian elected to the British Parliament (in 1892). Dinyar's dissertation traces the development of this declaration through Naoroji's early economic work, his engagement with semi-autonomous Indian princely states, and attempts to build alliances for Indian reform with British Liberals and socialists.
Dinyar has just returned to Harvard after three years of archival research in India and the United Kingdom where he was supported by an IIE Fulbright-Nehru and Fulbright Hays DDRA fellowship.
Listen to him describe his dissertation, his research in India, and what he hopes to accomplish now that he is back at Harvard: