2014-2015 Faculty Grants
SAI offers research and travel grants for Harvard faculty working in fields related to South Asia to promote South Asian studies across the University, and to stimulate interdisciplinary research. The 2014 faculty grant awardees include: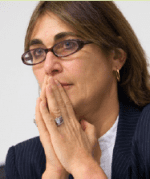 Jacqueline Bhabha, Professor of the Practice of Health and Human Rights, HSPH; Jeremiah Smith Jr. Lecturer, Harvard Law School; Director of Research, FXB Center
Champions project
The goal of the Champions project is to probe the enduring challenge of female educational disadvantage in India in order to generate an evidence base for enhancing the access of disadvantaged girls to education, and to the social, economic and psychological benefits that this education is known to bestow.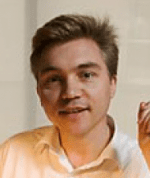 Richard Delacy, Preceptor in Hindi-Urdu, Department of South Asian Studies, FAS
Politics, Pleasure, and Culture Production: Writing about Hindi Fiction in Post-Liberalization South Asia
To understand more fully the literary terrain in changed economic circumstance, it is imperative to research thoroughly the linguistic and literary topography in non-metropolitan centers in India, rather than in the metropolis of Delhi, where the idea of the vernacular remains critical to everyday practice. Delacy will use this grant to collect materials and data from these smaller, regional centers on publishing, the production of literary journals, and the state of departments of Hindi language and literature in provincial universities.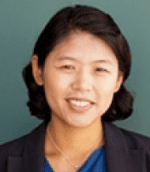 Jinah Kim, Assistant Professor of History of Art and Architecture, South and Southeast Asian, Department of Art and Architecture, FAS
Garlands of Visions: Painted Palm-leaf manuscripts and the tantric vision practices in medieval South Asia
The primary archives and archaeological sites for Kim's research are located in three different South Asian Countries: India, Nepal, Bangladesh. This project examines the production of painted palm-leaf manuscripts and its historical relationship to the tantric vision practices in medieval India from art historical, material cultural, and trans-regional perspectives.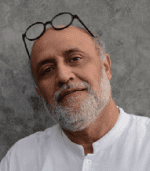 Rahul Mehrotra, Chair and Professor, Department of Urban Design and Planning, Graduate School of Design
Urban India Atlas and South Asian Cities Project
The Urban India Atlas strives to make projections regarding where new population growth, industrial development, and potential infrastructure investment will be directed. A second component of the project is focused on identifying new urban typologies in medium sized Indian cities, with an in-depth look at the political, social and spatial aspects of six different case studies: Erode, Tirupati, Jamshedpur, Panaji, Kharagpur and Mhow.
Aman Faculty Grants
SAI awards Aman Grants to faculty for work in fields related to Pakistan: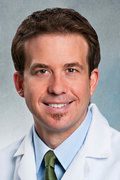 Shawn D'Andrea, Instructor of Medicine, Harvard Medical School; Fellow, Harvard Humanitarian Initiative
Mass casualty incident and disaster response and preparedness capacity building for medical first responders and emergency department personnel in Karachi, Pakistan
This project includes transitioning and refining existing training curricula and knowledge to local, Karachi based trainers, and to develop a process for ongoing monitoring and evaluation of mass casualty response efforts. 1) Instructor training and orientation 2) Curriculum Development 3) Development of a mass casualty review mechanism.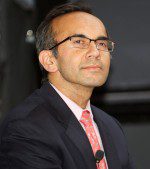 Tarun Khanna, Director, SAI; Jorge Paulo Lemann Professor, Harvard Business School
Research on Use of Mobile Technology in Pakistan
The cell phone companies routinely maintain data that contain a social network component (who calls whom), a geographical component (the location of the phone at the time of the call), and a longitudinal component (the exact time and date of each communication event). The analysis of the data generated by cell phone communication can provide novel insights about human behavior and their networks and the possibilities of using this information to impact the economic, social, and health outcomes in South Asia.
Jennifer Leaning, FXB Professor of the Practice of Health and Human Rights, Harvard School of Public Health
Director, FXB Center for Health and Human Rights
Meeting Disaster Risks in Karachi, Pakistan
1) To support the development of a disaster risk assessment of Karachi, Pakistan;
2) To support the development of a comprehensive disaster preparedness plan for the city that is designed to meet the identified needs; and
3) To provide the strategic framework for all professional training and education conducted under the SAI-Aman Foundation umbrella for disaster medical and mental health response.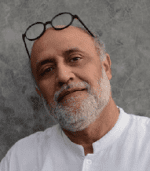 Rahul Mehrotra, Chair and Professor, Department of Urban Design and Planning, Graduate School of Design
Contemporary South Asian Cities Project
Develop a broader understanding of Karachi and Lahore within the context of broader South Asia, as well as explore emergency urban issues in Tier II and III cities in Pakistan.