SAI is excited to welcome six additional members to its Steering Committee, joining the 13 current members who provide guidance and advisement to SAI. The new members represent schools from across the university.
New Members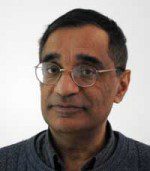 ALI ASANI
Professor of Indo-Muslim and Islamic Religion and Cultures; Director of the Prince Alwaleed Bin Talal Islamic Studies Program
Born in Nairobi, Kenya, Ali S. Asani is currently Professor of Indo-Muslim and Islamic Religion and Cultures at Harvard University. After completing his high school education in Kenya, he attended Harvard College, with a concentration in the Comparative Study of Religion, graduating summa cum laude in 1977. He continued his graduate work at Harvard in the Department of Near Eastern Languages and Civilizations, receiving his Ph.D. in 1984. Prof. Asani holds a joint appointment between the Study of Religion and NELC, where he is currently the chair. He also serves on the faculty of the Dept. of Sanskrit and Indian Studies. He has served on the Committee on the Study of Religion since 1992 and has taught at Harvard since 1983, offering instruction in a variety of languages such as Urdu/Hindi, Sindhi, Gujarati and Swahili as well as courses on various aspects of the Islamic tradition.
Besides his various language courses, he teaches Culture and Belief 19: Understanding Islam and Contemporary Muslim Societies; Culture and Belief 12: For the Love of God and His Prophet: Religion, Literature and the Arts in Muslim Societies; Religion 1802: An introduction to the Islamic mysticism: the Sufi tradition; Religion 1820: Islam in South Asia: Religion, Culture and Identity in South Asian Muslim Societies; Freshman Seminar 37y: Muslim Voices in Contemporary World Literatures. He directs the university's Ph.D. program in Indo-Muslim Culture.
In addition to his specialization in the Muslim literatures of India, Pakistan and Bangladesh, Prof. Asani is also interested in Shiism, Sufism and popular or folk forms of Muslim devotional life, and Muslim communities in the West.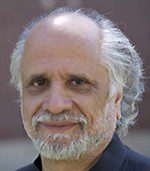 HOMI K. BHABHA
Anne F. Rothenberg Professor of the Humanities in the Department of English, the Director of the Humanities Center and the Senior Advisor on the Humanities to the President and Provost at Harvard University
Homi K. Bhabha is the Anne F. Rothenberg Professor of the Humanities and the Director of the Humanities Center at Harvard. He also serves as the Senior Advisor on the Humanities to Harvard's President and Provost. Bhabha is the author of numerous works exploring colonial and postcolonial theory, cultural change and power, and cosmopolitanism, among other themes. Some of his works include Nation and Narration and The Location of Culture, which was reprinted as a Routeledge Classic in 2004 and has been translated into Korean, Spanish, Italian, Arabic, Serbian, German and Portuguese. A selection of his work was recently published in a Japanese volume. Harvard University Press will publish his forthcoming book A Global Measure, and Columbia University Press will publish his next book The Right to Narrate.
Bhabha has delivered the Presidential Lectures at both Stanford University and Freie Universität Berlin, and most recently the Hegel Lecture at the Freie Universität Berlin, Mellon Distinguished Lecture at Duke University and keynote lectures at Peking University in Beijing, the Asia-Pacific Centre of Education for International Understanding and the Korea Foundation in Seoul, the "Changing the Humanities/the Humanities Changing" conference on the occasion of the 800th anniversary of the University of Cambridge and the German Federal Ministry of Education and Research conference on the humanities. Bhabha serves as Chair of the World Economic Forum's Global Agenda Council on Human Rights, on the Advisory Boards of the Graduate School of North American Studies and the International Research Center "Interweaving Performance Cultures" at Freie Universität Berlin and in the Advisory Group of the Literary Studies Symposia at the German Research Foundation.
Bhabha most recently contributed essays to exhibition catalogues on the work of Anish Kapoor, Raqib Shaw, and Shahzia Sikander and interviews with Akbar Padamsee and on the work of ORLAN. He has served as an advisor at key art institutions including the Institute of Contemporary Arts London, the Whitney Museum of American Art and the Rockefeller Foundation; he is a member of the Asian Art Council at the Guggenheim Museum New York and an advisor on the Contemporary and Modern Art Perspectives project at the Museum of Modern Art New York. Bhabha also serves on the Steering Committee and Master Jury of the Aga Khan Architectural Prize, is a Trustee of the UNESCO World Report on Cultural Diversity, and served as a juror at the 53rd International Art Exhibition at the Venice Biennale.
Educated at the University of Bombay and the University of Oxford, Bhabha was profiled by Newsweek as one of "100 Americans for the Next [21st] Century."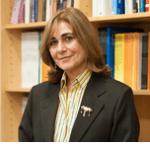 JACQUELINE BHABHA
FXB Director of Research, Professor of the Practice of Health and Human Rights, Harvard School of Public Health,; Jeremiah Smith Jr. Lecturer in Law, Harvard Law School; Adjunct Lecturer in Public Policy, Harvard Kennedy School
She received a first class honors degree and an M.Sc. from Oxford University, and a J.D. from the College of Law in London. From 1997 to 2001 Bhabha directed the Human Rights Program at the University of Chicago.  Prior to 1997, she was a practicing human rights lawyer in London and at the European Court of Human Rights in Strasbourg.  She has published extensively on issues of transnational child migration, refugee protection, children's rights and citizenship. She is the editor of Children Without A State (2011), author of Moving Children: Young Migrants and the Challenge of Rights (forthcoming, Princeton University Press, 2014), and the editor of Coming of Age: Reframing the Approach to Adolescent Rights (forthcoming, UPenn Press, 2014).
Bhabha serves on the board of the Scholars at Risk Network, the World Peace Foundation and the Journal of Refugee Studies.  She is also a founder of the Alba Collective, an international women's NGO currently working with rural women and girls in developing countries to enhance financial security and youth rights.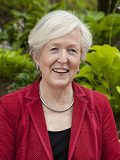 MARTHA CHEN
Lecturer in Public Policy at the Harvard Kennedy School, an Affiliated Professor at the Harvard Graduate School of Design, and International Coordinator of the global research-policy-action network Women in Informal Employment: Globalizing and Organizing (WIEGO)
An experienced development practitioner and scholar, her areas of specialization are employment, gender, and poverty with a focus on the working poor in the informal economy. Before joining Harvard in 1987, she had two decades of resident experience in Bangladesh working with BRAC (now the world's largest non-governmental organization) and in India, where she served as field representative of Oxfam America for India and Bangladesh.
Marty received a PhD in South Asia Regional Studies from the University of Pennsylvania. She is the author and editor of numerous books including Bridging Perspectives:  Labour, Informal Employment, and Poverty (co-edited with Namrata Bali and Ravi Kanbur), The Progress of the World's Women 2005: Women, Work and Poverty (co-authored with Joann Vanek, Francie Lund, James Heintz, Renana Jhabvala and Chris Bonner), Mainstreaming Informal Employment and Gender in Poverty Reduction (co-authored with Marilyn Carr and Joann Vanek), Women and Men in the Informal Economy: A Statistical Picture (co-authored with Joann Vanek and others) and Perpetual Mourning: Widowhood in Rural India. Dr. Chen was awarded a high civilian award, the Padma Shri, by the Government of India in April 2011; and a Friends of Bangladesh Liberation War award by the Government of Bangladesh in December 2012.

SUE GOLDIE
Roger Irving Lee Professor of Public Health, Harvard School of Public Health;  Director, Harvard Global Health Institute; Director, Center for Health Decision Science, Harvard School of Public Health
Dr. Goldie's professional agenda includes improving women's health in all parts of the world, using evidence-based policy to reduce global health inequities, building bridges between disciplines to tackle critical public health challenges, and fostering innovation in education.
Trained as a physician, decision scientist, and public health researcher, Dr. Goldie's decision analytic work has focused on viruses of global health importance, vaccine-preventable diseases, and maternal mortality. Dr. Goldie has published more than 150 original research papers and 50 chapters, reports, and technical notes, and has been Principal Investigator on awards from the National Institutes of Health, National Cancer Institute, Centers for Disease Control and Prevention, Bill and Melinda Gates Foundation, Doris Duke Foundation, and MacArthur Foundation. She has served on the Board on Global Health for the Institute of Medicine and several technical advisory boards for the World Health Organization. She was awarded a MacArthur grant "for genius and creativity" in applying the tools of decision science to combat major public health problems (2005-2010), and was elected to the Institute of Medicine, National Academy of Sciences (2009).
Dr. Goldie has received numerous teaching and mentorship awards, including the Harvard School of Public Health mentoring award and the Everett Mendelsohn Excellence in Mentoring Award from Harvard University. She teaches RDS 280 (Decision Science for Public Health) at the School of Public Health and SW24 (Global Health Challenges: Complexity of Evidence-based Policy) at the College.  She serves on the Standing Committee on Health Policy and is actively involved with the university-wide PhD program in health policy.
Dr. Goldie attended Union College (1984), Albany Medical College (1988), completed her internship and residency at Yale New Haven Hospital, Yale University School of Medicine (1988-1991), and earned her MPH from the Harvard School of Public Health (1997) where she was also a recipient of a fellowship award from the Agency for Health Care Research and Quality (1995-1997).

AKSHAY MANGLA
Assistant Professor of Business Administration, Harvard Business School
Mangla is an assistant professor in the Business, Government and International Economy Unit, where he teaches the course of the same name in the MBA required curriculum.  Professor Mangla's primary expertise lies in the political economy of development, with a regional focus on South Asia.  His current research examines the governance of public services in rural India, particularly in the education sector.  In addition, he has conducted research on private initiatives to enforce labor standards in global supply chains. He is a faculty associate at the Weatherhead Center for International Affairs and the South Asia Institute at Harvard.
Professor Mangla received his Ph.D. in Political Science from M.I.T.  He holds a M.Sc. in Management Research from the University of Oxford, and completed his undergraduate studies at the University of Pennsylvania, where he earned a B.S. in Finance and B.A. in Philosophy.  His research has been supported by the American Institute of Indian Studies and the National Security Education Program's David L. Boren Fellowship.
Continuing Members
David Bloom, Chair, Department of Global Health and Population; Clarence James Gamble Professor of Economics and Demography, Harvard School of Public Health
R. Nicholas Burns, Sultan of Oman Professor of the Practice of International Relations, Harvard Kennedy School
Diana Eck, Professor of Comparative Religion and Indian Studies, FAS; Member of the Faculty of Divinity, Harvard Divinity School
Asim Khwaja, Sumitomo-FASID Professor of International Finance and Development, Harvard Kennedy School
William Kirby, Spangler Family Professor of Business Administration, HBS; T.M. Chang Professor of China Studies, FAS
Jennifer Leaning, François-Xavier Bagnoud Professor of the Practice of Health and Human Rights, Harvard School of Public Health; Director, FXB Center for Health and Human Rights
Rahul Mehrotra, Professor of Urban Planning and Design and Chair of the Department of Urban Planning and Design, Graduate School of Design
Venkatesh Murthy, Professor of Molecular and Cellular Biology, FAS
Venkatesh Narayanamurti, Benjamin Peirce Professor of Technology and Public Policy and Professor of Physics, School of Engineering and Applied Sciences, Director Science, Technology and Public Policy Program, Harvard Kennedy School
Parimal Patil, Professor of Religion and Indian Philosophy, Committee on the Study of Religion, FAS, Chair of the Department of South Asian Studies
Fernando Reimers, Ford Foundation Professor of International Education, Director, International Education Policy Program, Harvard Graduate School of Education
Anthony Saich, Daewoo Professor of International Affairs; Director, Ash Center for Democratic Governance and Innovation, Harvard Kennedy School
Diana Sorensen, FAS Dean of Humanities; James F. Rothenberg Professor of Romance Languages and Literatures, Professor of Comparative Literature