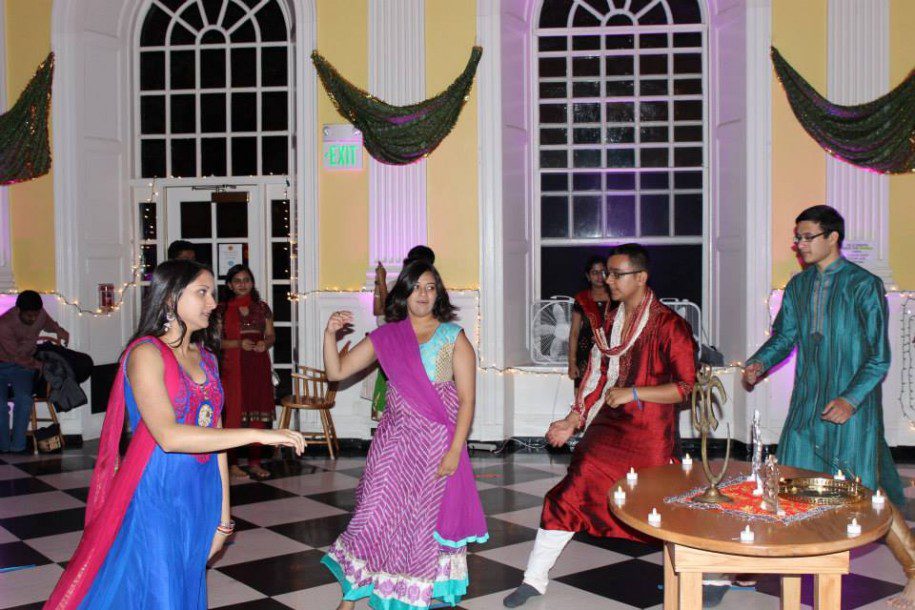 Hungama, the largest South Asian dance party on campus, was held on Saturday, October 4th in Lowell House Dining Hall.
The event was hosted by Dharma, Harvard's Hindu Student Association, provides Harvard students with the opportunity to learn about and participate in Hindu cultural festivals and traditions on campus within a close-knit community of fellow students.
The celebration brought three types of Indian dance to the students of Harvard as well as a number of intercollegiate students: garba, a Gujarati social dance with its origins in the Hindu festival Navratri; raas, another dance from western India; and bhangra, a highly energetic Punjabi dance that has become extremely popular in the United States.
With over 400 attendees, Hungama is one of the largest dance parties at Harvard, and one of only two or three major dances in the Boston area to offer garba and raas in addition to the more popular bhangra, as well as short lessons for newcomers. The event provided a fun way for a wider audience to learn about the customs and traditions of the Hindu festival of Navratri.