The SAI Research Affiliates Program supports researchers and faculty each year at Harvard whose area of interest is South Asia. Research Affiliates contribute to the academic study of South Asia on campus by bringing their expertise on a wide range of issues to the University.
Research Affiliates, 2014-2015: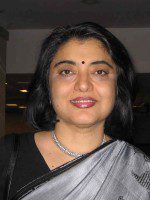 Fauzia E. Ahmed, Assistant Professor, Sociology and Women's Studies,Miami University of Ohio
Fauzia E. Ahmed has worked with development programs and policies for low-income families in a variety of countries, including the United States. Early community-based experiences with the African American population, in health and education, enhanced her subsequent work with Non-Governmental Organizations (NGOs) and with the United Nations Development Program (UNDP) in India, Indonesia, Thailand, and her native Bangladesh. Her research interests include masculinity and microcredit, gender, globalization, and Islam, and informal justice systems.
Her current research focuses on the garment industry in Bangladesh. After the collapse of the Rana Plaza garment factory in 2013, which killed over 1,100 workers in April 2013, Dr. Ahmed returned to Bangladesh to conduct a pilot study. As a SAI Research Affiliate, she will investigate how intersections of gender and globalization impact governance and workers' well-being in the garment industry in various countries in South Asia.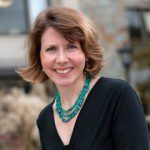 Gabrielle Kruks-Wisner, Assistant Professor of Political Science, Boston College
Gabrielle Kruks-Wisner joined Boston College's Political Science Department in 2013. Prior to joining BC, Gabrielle was an Academy Scholar at the Harvard Academy for International and Area Studies at Harvard University. She earned her doctorate in Political Science and a Masters in International Development Planning from the Massachusetts Institute of Technology, and a B.A. in Sociology and Anthropology from Swarthmore College.
Gabrielle's interests lie in comparative politics and the political economy of development. Her research focuses on issues of political participation, local governance, and social welfare in developing countries, with an emphasis on South Asian and Indian politics. Her current book manuscript, Claiming the State: Citizens' Mobility & Demand for Public Services in Rural India, asks whether and how marginalized citizens of the world's largest democracy make claims on the state for essential public services. In so doing, the book explores variation in local citizen-state relations and patterns of participation and representation. Other, related research examines the evolution of grassroots politics in rural India, exploring the shifting nature of democratic and citizenship practices in the face of political, institutional, and economic change. Gabrielle's research has been supported by the Fulbright Program, the National Science Foundation, and the Boren Fellowship.Gabrielle teaches courses on Indian politics; comparative politics of development; state-society relations; and grassroots politics.
Hasna Moudud, Visiting Fellow, Ash Center, Harvard Kennedy School, Harvard University, 2012-2014
Moudud is currently a Visiting Fellow at the Ash Center at Harvard Kennedy School, and was previously a fellow at the Harvard Asia Center. Moudud served as an Elected Member of Parliament in Bangladesh from 1987 to 1989. An advocate of environmental issues, Moudud created a committee of non-partisan parliamentarians representing coastal constituencies working to highlight the tough problems of coastal ecosystems in Bangladesh. As Chairman of a special parliamentary committee on coastal area and environment, she submitted guidelines for a Master Action Plan for saving the fragile coastal ecosystems and marine environment leading to an improvement of the quality of life of the people of coastal areas. She has been campaigning for the regional acceptance and implementation of environmental standards modelled on the UN Convention on the Law of the Sea. She spearheaded efforts both within the parliament and among the public to promote environmental awareness and the involvement of women in environmental issues. She was Vice President of the Global 500 Forum in 1992, a UN environmental program that recognizes and honors environmental and humanitarian achievement.