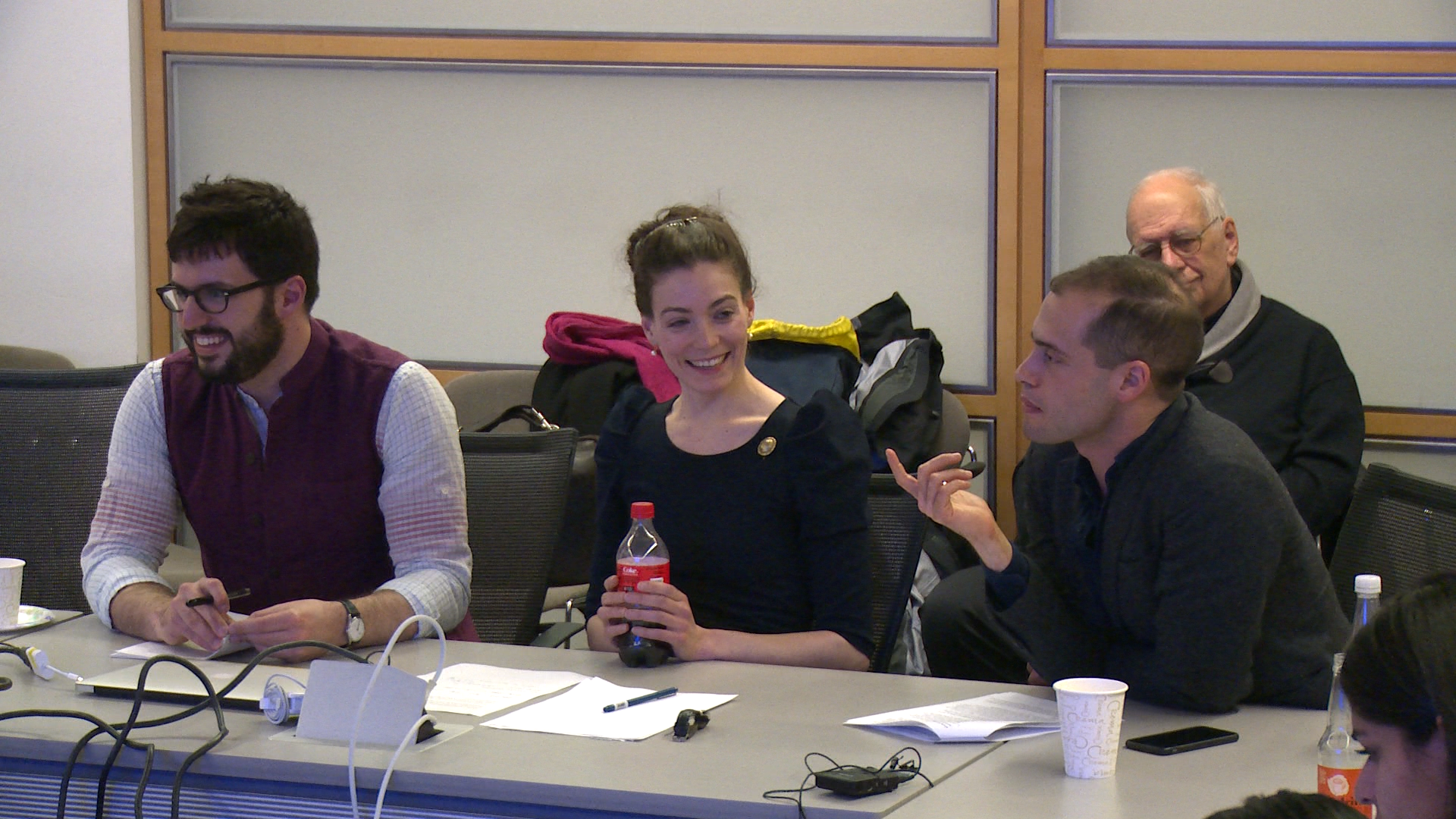 By Ghazal Gulati, Ed. M Candidate, Harvard Graduate School of Education; SAI Student Coordinator (@GhazalGulati)
On April 9, 2015, SAI hosted a student-organized seminar at Harvard on Jayaprakash Narayan, a complex and elusive political thinker from India. J.P., as he was popularly called, is most commonly known for being a catalyst during the 1975 Emergency and the events that followed.
Throughout the discussion, the panelists aimed to explore the different facets of J.P.'s life in the 1950s and 60s that marked a shift in his intellectual trajectory. The event was chaired by Carolien Stolte, Niels Stensen Post Doctoral Fellow, History Department, Harvard University and Assistant Professor of History, Leiden University. The four speakers shed new light onto lesser known yet integral aspects of J.P.'s contradictory political and intellectual career.
Mircea Raianu, PhD Candidate, Harvard History Department began the discussion by tracing the role that J.P. played in the institutionalization of Corporate Social Responsibility in India. Raianu highlighted events in J.P.'s life that drew him away from the Congress Socialist Party and towards Gandhian philosophy and politics. Through his association with Vinoba Bhave, and the Bhoodan and Sampatti Movements, J.P. became the link between these Gandhian movements of trusteeship and the business world. As evidenced by the timeline of CSR's institutional trajectory in India, and with JP's interest in these movements waning, the business community began to increasingly use CSR as a method to defend free enterprise from an encroaching national government.
Dr. Benjamin Siegel, Assistant Professor of History, Boston University continued this discussion to focus on J.P.'s interactions with agrarian and rural distress. Dr. Siegel pointed out that these experiences and encounters could be seen as leading to the idea of the "total revolution" which J.P. was to eventually propagate later in his career. The famines in Bihar and Bengal were a turning point in J.P.'s intellectual and political career. He started to become closely involved in relief efforts and moved away from formal frameworks of politics. These famines, to J.P., signaled a breakdown of society around him, again serving as a precursor to the impending call of "total revolution" that J.P. would make in the 1970s.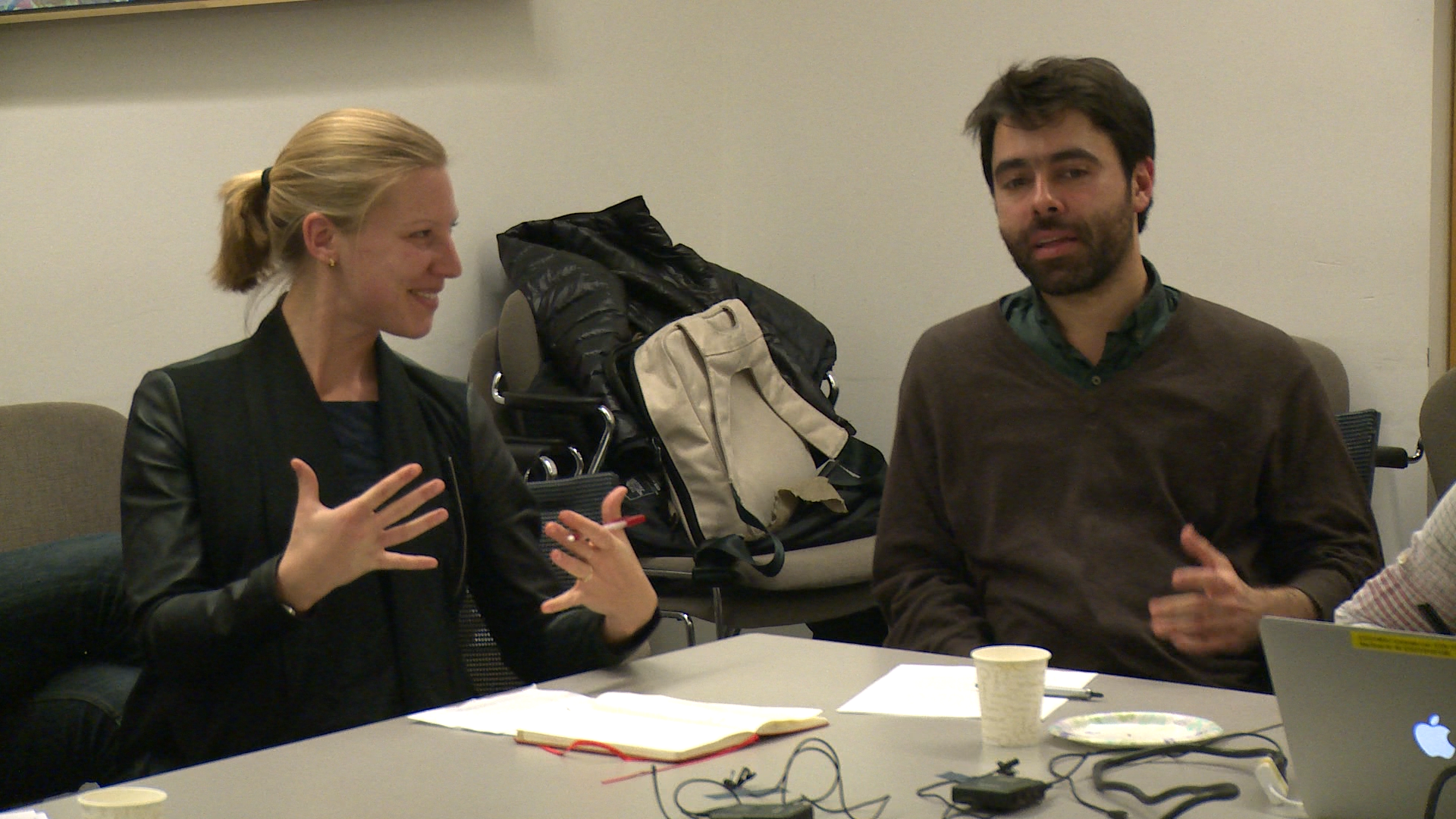 Dr. Anand Vaidya, South Asian Studies Postdoctoral Fellow, Harvard South Asia Institute focused on the legacies of the "J.P. movement". He highlighted the importance of this movement, which, even though unsuccessful, redefined the political landscape in India. Using his research on Forest Rights in the state of Uttar Pradesh, Dr. Vaidya shared an interesting example of organizations that originated from the J.P. Movement but are now completely antagonistic in thought and action. This contradiction is because the Movement originally brought together the Right and the Left on issues of corruption, inflation, landlessness, and untouchability. This Movement, and many other instances in his political career, underlines how J.P. was able to bridge the gap and be considered the ideal figurehead of movements that combined different political philosophies.
Lydia Walker, PhD Candidate, Harvard History Department; Graduate Student Associate, South Asia Institute and Weatherhead Center for International Affair, focused on J.P.'s work as a leader of the international advocacy for anti-colonial nationalism. He lent his prestige to African nationalists like Jomo Kenyatta, Julius Nyerere, and Kenneth Kaunda. Walker pointed out that as a believer of non-violence from a decolonized nation, J.P.'s involvement in anti-colonial nationalist movements is not given enough importance in historical research. She gave examples of his involvement with the World Peace Brigade as well as the Naga Commission. Walker cautioned that although he did not play a formal role in the 1960s, he was very much a politician, not an ideologue. These engagements could also be an attempt at prestige politics.
The discussion was followed by an engaging Q&A. The audience members and panelists discussed the different incarnations of J.P. as a politician, a spokesperson, an ideologue and a symbolic transnational figure. His legacies as compared to other political figures from that time, like BR Ambedkar, were also considered. The talk ended with the panelists discussing whether his individual legacy was weak due to the lack of a single unified constituency, or the fact that his ideas appealed to too many constituencies across the country.