Every year, SAI supports Graduate Student Associates from across the different schools at Harvard whose research focuses on South Asia. The goal of the program is to establish a community of peers to support original and independent research in South Asia. Each GSA will give a seminar throughout the academic year – check our website for updates.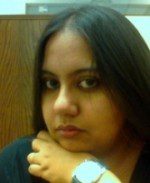 Mou Banerjee, PhD Candidate, Dept. of History, Harvard University
Mou is a fifth-year graduate student in the History Department at Harvard, specializing in Modern South Asian History. Her research explores the dialogues and debates of Indian intellectuals with evangelical Protestant Christianity and missionaries in the nineteenth century, especially in the Bengal Presidency in India. In her analysis of these debates, Banerjee charts the development of a complex relationship of overt repudiation and covert fascination, where Christianity was perceived as a religion and a philosophy, a discursive and dialectical category, a denominator of racial and social difference, and as a repository of Enlightenment ethos and modernity. Banerjee investigates the way in which this examination of Christianity represents a philosophical engagement, leading to contestation over the nature of faith's socio-political implications, and of the political responsibility of the colonized subjects.  Banerjee's dissertation research was made possible with the generous help of grants from the Harvard History Department, SAI and the SSRC-IDRF dissertation research fellowship which she received in 2013. Banerjee was a visiting scholar at the Center for History and Economics at Magdalene College, Cambridge University, in the academic year 2014-2015.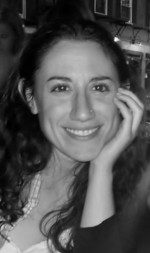 Rosanna Picascia, PhD candidate in the Study of Religion focusing on South Asian philosophy of religion
Her dissertation examines interreligious debates between Buddhist and Brahmanical philosophers on the epistemology of testimony, and in particular, the epistemic status of scripture. Rosanna's research examines these debates through the lens of a 9th century Kashmiri Nyāya intellectual, Jayanta Bhaṭṭa. Not only is Jayanta a strong proponent of the authority of scripture, but also, he provides a lucid and comprehensive account of the multiplicity of views on the subject. In doing so, Jayanta provides a vivid picture of the key players and issues in the debate surrounding testimony as a source of knowledge as it occurred in India during the 6th-9th centuries. Although taking place over a thousand years ago, this conversation has important insights to share concerning the relationship between reason and tradition. Rosanna holds an MTS from Harvard Divinity School and a BA from The George Washington University. She has served as a Teaching Fellow in both FAS and the Extension School for courses on world religions (particularly South Asian religions), philosophy of religion, and the Sanskrit language. She also co-taught a J-term course in January 2014 on conceptions of the soul in Indian religious and philosophical traditions.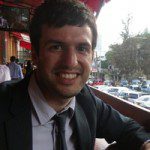 Mircea Raianu, PhD Candidate, Dept. of History, Harvard University
He is completing a dissertation charting the historical trajectory of the Tata Group, India's largest business firm since the early twentieth century, in a global and comparative context. From one of many merchant families in the age of empire, involved in the opium and cotton trades in the 1860s, Tata expanded and diversified into key sectors of the emergent Indian national economy (with interests in steel, hydro-­‐electricity, chemicals, and civil aviation) by the time of independence in 1947. Raianu's dissertation explores the unique modes of corporate governance made possible by the Tatas' philanthropic bequests, educational initiatives, welfare programs, and deployment of expertise in urban planning and scientific research. The aim is to present Tata as a foundational case study for addressing the contemporary ethical challenges for business within and beyond South Asia. During the academic year 2013-­‐14, Raianu conducted archival research in India for 10 months, supported by a Fulbright-­‐Nehru Fellowship and a Frederick Sheldon Travelling Fellowship. He has also spent time in India as a language student, participating in the American Institute of Indian Studies Urdu summer program in Lucknow in 2010.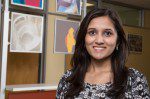 Sarika Gupta, PhD candidate, Public Policy, Harvard Kennedy School
Sarika is a 4th year doctoral student in Public Policy at the Harvard Kennedy School. Her general areas of interest are development economics and political economy. Specifically, her research focuses on public service delivery, citizen empowerment, and gender issues in South Asia. With her current research in India, she hopes to identify barriers citizens face in selecting into social benefit programs and also highlight the welfare impact of social pensions (i.e. cash transfers), particularly on women and their extended families. Prior to joining Harvard, she worked for the Jameel Poverty Action Lab in India. She has also worked for Plan USA and the Center for Economic and Policy Research in Washington D.C. She holds an Honors BA in Political Science and International Studies, as well as an MSc in Development Studies from the London School of Economics.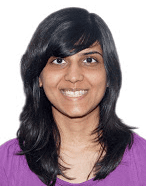 Priyasha Saksena, SJD Candidate, Harvard Law School 
Priyasha's dissertation is a historical examination of the manner in which sovereignty was constructed in colonial South Asia, with the primary focus being the princely states. The international status of the princely states was deeply nebulous; the result was that the very idea of sovereignty was highly contested, and became a site of conflict with British officials, indigenous lawyers, nationalists and princes using the language of international law to articulate alternative visions. Since current histories of international law focus primarily on legal texts, Priyasha proposes to use archival research into colonial-era juridical disputes between the princely states and the colonial authorities to expand the historical frame. Her dissertation explores both intellectual arguments as well as legal practice to trace the evolution of alternative visions of sovereignty, and develop insights into the relationship between international law and colonialism.