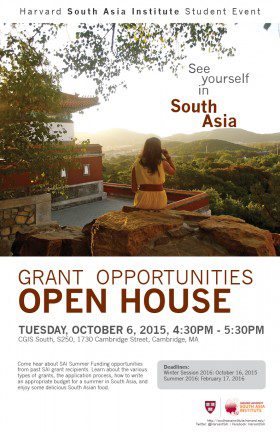 SAI offers research, internship, and language study grants to Harvard graduate students and Harvard College undergraduate students (freshmen, sophomores, and juniors) to be used either during the winter session (J-Term). The deadline to apply is October 16, 2015.
Come to our Open House on Tuesday, Oct. 6 to learn more!
Click here to learn more about the grants and application process.