Program for Visiting Artists from South Asia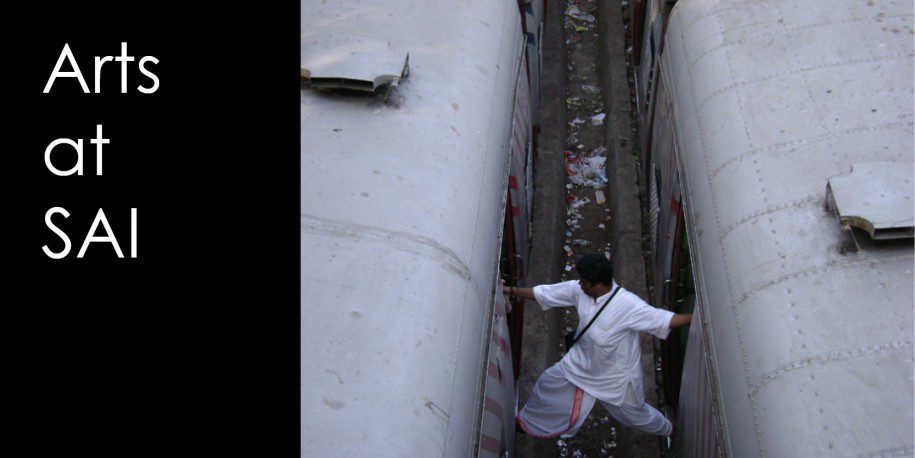 About: The Harvard University South Asia Institute's Arts Program serves as a resource across all disciplines to explore critical issues of South Asia through the lens of art and design. The Program welcomes applications from emerging artists in South Asia to come to Harvard University to participate in interdisciplinary discourse with students and faculty on global issues relevant to South Asia.
Four artists will be selected for the academic year to Harvard University in Cambridge, MA for a total of two weeks. Two artists will arrive in the fall from October 30 – November 13, 2016 , and another two artists will arrive March 19 – April 2, 2017. While our visiting emerging artists are on campus, SAI will support events and exhibits organized in collaboration with specific Harvard departments and faculty, and aligned with undergraduate course-content within Harvard.
Each artist will receive $1,000 USD of discretionary funds (not accounting regional taxes) after their visit. This modest discretionary fund is meant to cover the artist's exhibit related costs and cultural excursions in the New England area. The costs of each artist's economy travel, accommodation for the two weeks, and meals will be provided.
Eligibility: To apply, you must be a South Asian artist of any medium who uses your work to draw attention to the areas of economic, policy, and social issues. Particular attention will be paid to artists whose work is related to SAI's ongoing research projects: https://mittalsouthasiainstitute.harvard.edu/projects/.
Your country of residence must be within South Asia (Afghanistan, Bangladesh, Bhutan, India, Myanmar, Nepal, Pakistan, or Sri Lanka), with particular preference for artists from Afghanistan, Bangladesh, Bhutan, Myanmar, Nepal, Pakistan, or Sri Lanka, as SAI seeks to create unique opportunities for to engage with artists from countries that have less representation at Harvard.
This opportunity is meant to recognize and showcase the artwork of up-and-coming artists who would greatly benefit from facilitated connections with Harvard faculty and students and the opportunity to show their work at Harvard University. Up-and-coming artists must either be between 20 – 35 years of age or have limited international exhibits and residencies. Although formal professional training at an accredited institution is not a requirement, artists with professional training will receive preference.
Application Materials:
The deadline for both the fall and spring is Monday, August 15, 2016.
The application can be uploaded and submitted here .
The two letters of recommendation must be sent to diananguyen@fas.harvard.edu before the deadline.
Resume/CV: Your resume/cv should list your previous exhibitions, residencies, professional training programs, and related experiences.
Written Statement: This written statement should describe how you use your work to draw attention to the areas of an economic, policy, and social issue.  Your statement should address how you intend to utilize your time at Harvard to shape your work. This statement must be no more than two pages.
Work Portfolio: Samples of work may be submitted to SAI, and should consist of no more than 25 images, 15 minutes of video, and/or 15 pages of text, or whatever medium best represents your work. Please submit work as a pdf portfolio like the following example.
Reference Letters: You will be requested to find two references to write letters of recommendation on your behalf. One letter must be from a senior professional involved in art or practicing artist. Their letters should address the following questions (as well as any other relevant information): (1) How long and in what capacity have you known the applicant? and (2) Assess the candidate's qualification's and previous achievements, and evaluate the potential impact/contribution of his or her project. Reference letters should be emailed directly to diananguyen@fas.harvard.edu by your references.
For questions about the application process, please email Diana Nguyen, diananguyen@fas.harvard.edu.
Applications will be reviewed by the SAI Arts Council, an interdisciplinary panel of faculty and senior administrators.
This opportunity is made possible with the generous support from the Dean of the Division of Social Science's Donald T. Regan Lecture Fund.