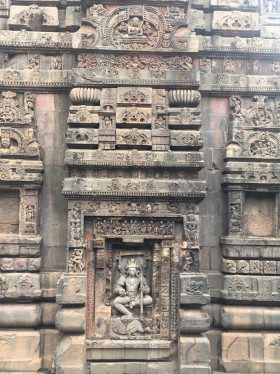 This is part of a series in which we share reports from Harvard students who have traveled to South Asia with support from a SAI grant.
By Sonali Dhingra, PhD candidate, History of Art and Architecture, Harvard
My dissertation on "Buddhist art in Odisha between the seventh and eleventh century" is based on sculptural and architectural remains from the south-eastern Indian coastal state of Odisha. A generous grant from the South Asia Institute at Harvard enabled me to learn Odia, the primary language spoken in region. I spent the summer in the green and beautiful city of Bhubaneshwar, also known as the "city of temples".
Classes were arranged through the American Institute of Indian studies, as Odia is not taught at Harvard and is seldom learned by graduate students working on South Asia. In fact, I was the only student in the program which was consequently well-tailored to my needs. The language program segued seamlessly into my field-work year and after a successful completion of the program, I visited several living temples, small villages and archaeological sites in rural Odisha, where knowing Odia is a definite asset. Medieval Odiya literature is indispensable for tracing the lives of the images and architectural spaces that I am studying for my dissertation project.
Throughout the summer, I learned how to read, write, and speak Odiya. Most of all, I enjoyed learning the difficult, but beautifully rounded, "umbrella-topped" unique Odia script. Two days into the program, I realized how much incessant typing on a computer had reduced my ability to write easily, let alone beautifully. Soon enough though, the long dictations that my teacher gave me were one of the most therapeutic times of my day and by the end of the term I was able to impress some of my Odia friends with my handwriting!
I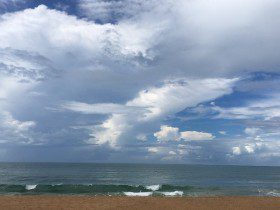 found that being an Indian and having fluency in Hindi was both an advantage and disadvantage while learning Odia. I noticed that the Odia script is deceptively similar to Devanagari and took a few days to retrain myself. Once I got a hang of reading, I religiously browsed the local newspapers and looked forward to my daily dose of regional politics, entertainment (such as the culinary wars between Odisha and Bengal over "who invented the Rosogolla (an Indian sweet)?") and my often dramatic zodiac horoscope. Afternoons and evenings were spent reading and translating a Ramayana in Odia, reading short stories and conversing with my host family in Odia. I also wrote a journal every weekend.
My teacher and his wife ensured that I felt immersed culturally. From them, I learned how to prepare some delicacies from Odisha. After initially shocking my hosts with my uncouth North Indian habits, I understood the nuanced ways of proper dining etiquette in Odia culture: one must not touch their food with the left hand! I was also fortunate to be in Odisha during the annual Jagannatha Ratha Yatra or chariot festival and get a flavor of how anchored people's lives were around this festival. The Jagannatha trio was everywhere: billboards, newspapers, TV and at entrances to cultural centers. On a weekend, I made a trip to the famous Sun Temple in Konark, and also enjoyed the beautiful natural landscape that surrounded the architectural marvel. My host family took me to a few plays in the evenings that allowed me to feel part of the Bhubaneshwar culture scene.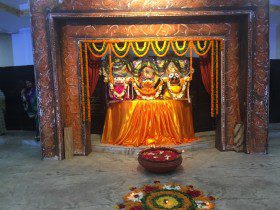 Hindi Bollywood films and TV soap-operas have made a huge impact on the regional culture in Odisha. Most Bhubaneshwar locals were puzzled and some even laughed uncontrollably when I told them that I was living in their city to learn the language. When I tried to talk to them in Odia, they would instead reply to me in Hindi, but were amused by my insistence on replying to them in Odia. To be honest, it was a bit hard to be the only student in the program but I found a community to interact with on a regular basis. The cab-driver who took me to class everyday was the staunchest proponent of language immersion that I have met in Odisha!
At the end of two months, I had already read a newspaper article on the theft of medieval sculptures in a village 150 kms from Bhubaneshwar. This news piece provided me leads for subsequent field-research. Continuing on in Odisha after the summer program for dissertation research, I found that speaking Odia in villages allows me greater access to images in worship. I can also communicate more easily with sculptors and locals alike. I am thankful to SAI for providing me the opportunity to kick-start field-work with an opportunity to learn the language in a focused manner. Each day that I spend in Odisha allows me newer insights into the visual culture – none of which could have been possible without knowing the language of the people.