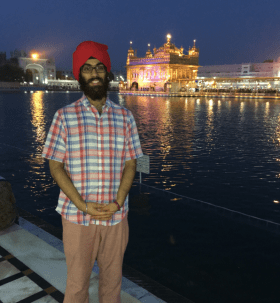 By Ajay Singh, Harvard College '18
This is part of a recurring series in which we share reports from Harvard students who have traveled to South Asia with support from a SAI grant.
Ajay spent his summer in Chandigarh, Punjab, India at the American Institute of Indian Studies.
This summer I was able to attend the Punjabi Language Summer Program at the American Institute of Indian Studies in Chandigarh, Punjab. My goal for this summer was to lay the foundation for Punjabi learning. Coming into this summer, I could not read, write, or speak Punjabi. I understood simple commands and basic household talk because my family speaks the language, but beyond that I had no proficiency. My course consisted of eight weeks of intensive language study.  Four hours each day, five days a week. In those hours, our curriculum covered from the very beginning level of language study, focusing on learning the Gurmukhi script, all the way to advanced language constructions at the end of eight weeks.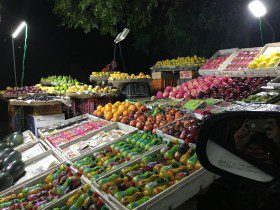 One of my favorite portions of the curriculum was the personal tutorial session. Each week, I had a chance to explore a topic of interest with one of the three teachers. As a Sikh American, I was very interested in learning about my culture and religion. I chose to read stories about the founder of Sikhism, Guru Nanak Dev Ji. Though the book I was reading used fairly poetic language, I was able to get fuller explanations on the stories because the teachers, having grown up knowing these stories, were able to expand on and explain the content. After eight weeks of studying, I now have the ability to read Gurmukhi, my vocabulary has drastically expanded, and I can hold some basic conversations without too much hesitancy. Ultimately, this study abroad program allowed me to connect more with how I identify myself which is truly an invaluable experience.
Outside of the classroom, I lived with a host family. The host family really provided me with the cultural connection I had been hoping for when I applied to this program. The host family was a very religiously observant Sikh family. As I developed my Punjabi skills, I began to discuss the history of Sikhism, the current state of Punjab, and Punjabi and Sikh politics. We covered poetry from the Guru Granth Sahib, which was the first time that I was able to read from my holy scripture.
In addition to Sikh culture, I learned more about Punjabi culture by going to a local village on the outskirts of Chandigarh. I met with one of the leaders of the village and he took me on a tour. He showed me his farm land, the local schools, and the local pharmacy. We then all sat down for a traditional Punjabi snack and some tea. I also had the opportunity to travel to Amritsar and visit Harimandir Sahib, also known as the Golden Temple, and the Akal Takht. To be able to visit the Sikh religious and political center after having learned some Punjabi was quite an opportunity. Between my interactions with my host family, the language program, and this wonderful travelling opportunities, I did not face any significant issues and had the chance to safely and comfortably explore my historical roots.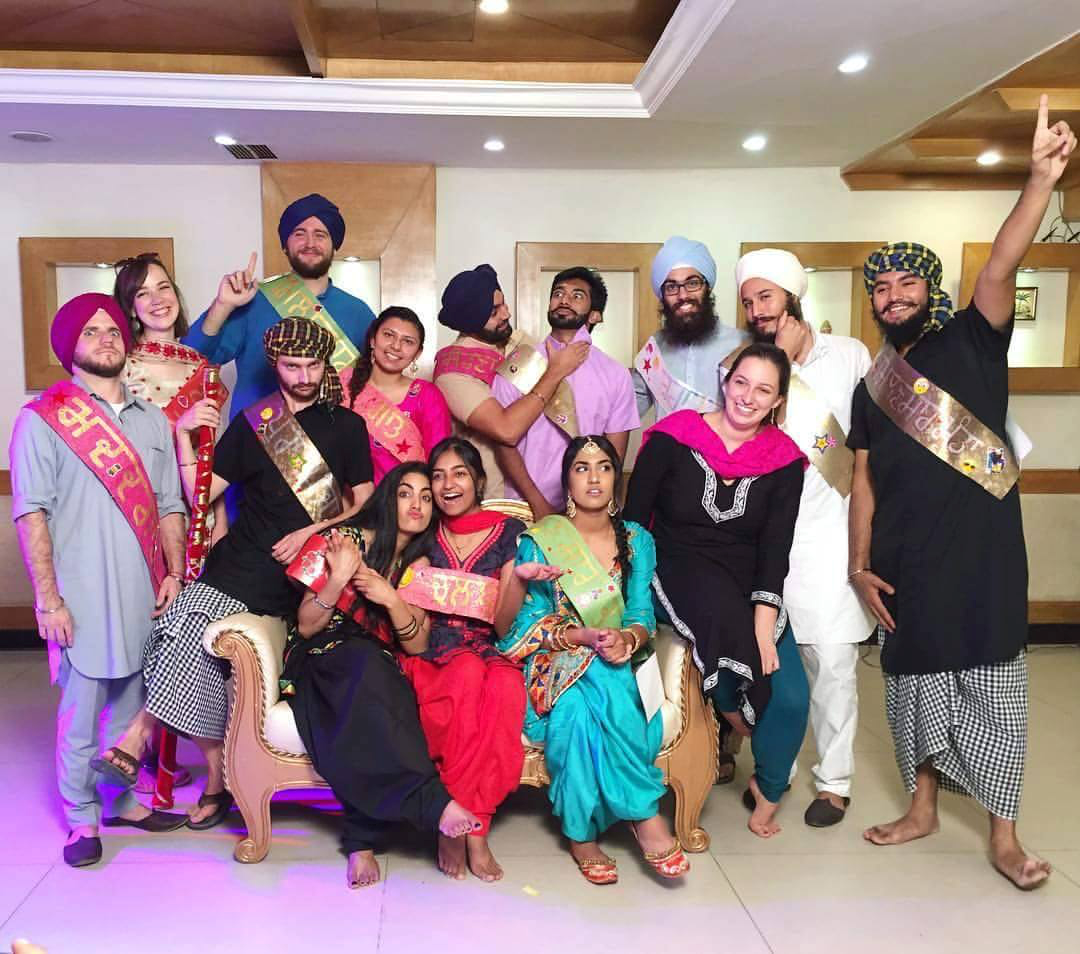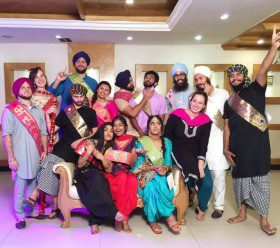 Upon returning from my time in India, I feel that I truly have transformed (as Dean Khurana wishes for all of us). For the first time, I am aware of the unique and extremely privileged opportunities that I have as a Harvard student. I am blessed with safe housing, seemingly endless food, and a space where I can safely express who I am. I witnessed issues in India that I found appalling and upon further thought, realized that those issues exist in our own community here, such as gender based discrimination and racial/religious oppression. Moving forward, I hope to be a more active activist. I now have a particular interest in human rights issues, focusing on problems that affect minority communities. Academically, this trip has emphasized the importance of continuing to learn Punjabi in order to stay connected with a culture that I truly cherish and a religion with which I strongly identify.
Overall, I am very grateful to have received such a generous grant from the SAI. Without it, I would not have been able to gain a new found appreciation for my culture and certainly would have been unable to learn the language formally.